We the people, declare Connecticut, the nutmeg state, home of Yale university, one beautiful place to travel and create some new memories with family and loved ones.
Lyman Orchards in middle field Connecticut is one of the most popular attractions in New England. It's a family establishment with a long history from generation to generation with plans for future generations to continue to maintain and preserve the land and heritage.
During the summer months, you can pick blueberries, raspberries, peaches, and strawberries and every summer 350,000 red and yellow sunflowers are planted to create Connecticut's original sunflower maze. Family-friendly events like the fruit festival take place all throughout the year. Make sure to look at their event calendar for food tasting, workshops and more!
http://lymanorchards.com/events/
Lyman Orchards Middlefield
Fun and food for all ages, Milford Oyster Festival is an annual cultural fest held on the third Saturday of August. The Festival is considered to be the largest one-day festival in the New England region. Live entertainment is provided, featuring acts like a Rolling Stones tribute show and Blackberry Smoke, a Southern rock and roll band from Atlanta, Georgia. Thirty-five thousand oysters and clams brought to you by East Coast Shellfish Growers Association & the Annual Milford Oyster Festival. There are tons of great food options as well as beer & wine!
Milford Oyster Festival Milford
The PEZ name comes from the German word for peppermint, "PfeffErminZ", but was later simplified to just PEZ and was invented in Vienna, Austria by Eduard Haas IIII, as an alternative to smoking. In 1952, PEZ began selling in the United States. Its first candy manufacturing facility was built in 1973 in Orange, Connecticut. More recently PEZ opened a Visitor Center with the most extensive, most comprehensive collection of PEZ memorabilia on public display in the world! There are sizable structures created from the PEZ dispensers and candy like the PEZ motorcycle built by Orange County Choppers and more. Plenty of games and fun things to do are also available like the PEZ trivia game, factory store for uniquely branded PEZ take home gifts and an interactive historical timeline!
If it's your birthday you can get birthday packages that include a dedicated staff member to host your party, provide goodie bags, pizza, soft drinks and everything the Visitor Center has to offer. You can also find candy making demos with fresh samples supplied to groups of 10 or more Monday-Friday.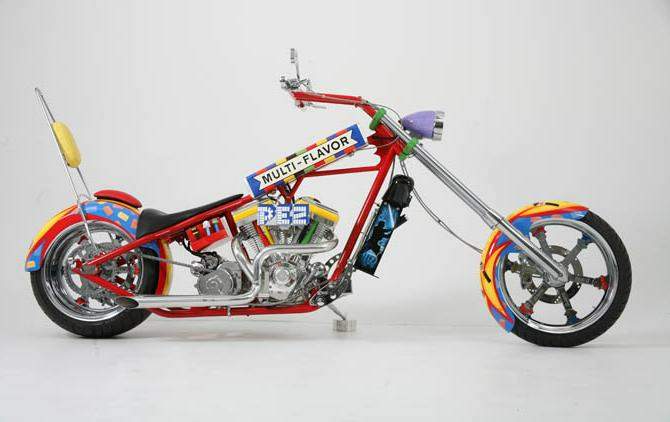 PEZ Visitor Center Orange
On to the Colony Grill in Stamford for good eating and pizza with a distinctive history! The original location in Stamford is a post-prohibition tavern opened in 1935. What was then, an Irish immigrant neighborhood in Stamford, Connecticut, Colony became famous for a one-of-a-kind, thin-crust pizza that earned quite the reputation with a signature, spicy and full of flavor "hot oil" drizzled over the top. The original Irish-American owners of the Colony Grill employed some Italian and Eastern European chefs during the Great Depression that led to what would later become their history-making heritage in thin crust pizza.
Colony Grill Stamford, Fairfield, Milford, Norwalk
Mount Tom Tower, located in Washington Depot at Mount Tom State Park, which is one of the earliest state parks in Connecticut is among the original 15 created between 1913 and 1918. Charles H Senff donated the land in 1911, and after his death, his widow ensured that all followed through and that proper legislation passed to make it official in 1917.
To get to Mount Tom Observation Tower and Mount Tom State Park Litchfield is three flights of stairs up and nearly a one-mile-long hike that ascends Mount Tom to get to the 360n degree tower observation deck, here you can view Massachusetts' Mt. Everett, New York's Catskills, and the Long Island Sound. The stone it's built from comes from the mountain itself and a former stone fire lookout tower on top of the mountain. The summit of Mt. Tom is 1325 feet above sea level and offers canoeing, swimming, fishing, and hiking.
Mount Tom Tower Mount Tom State Park Litchfield
Additional resources if you're RVing in the area and looking for a place to set up camp we recommend Seaport RV Resort and Campgrounds found here: https://www.sunrvresorts.com/Community/SPO

While in Mystic there are a number of great restaurants with a variety of settings.
http://www.engineroomct.com/ downhome but modern comfort food with a great selection of spirits.
Another great food spot that really matches the culture and feeling of that area is The Oyster Club. http://www.oysterclubct.com/

What are some of your favorite hidden gems in Connecticut? Comment below, we'd love to hear from you.