RV culture isn't exclusive to the United States. The human instinct to explore new terrain in the comfort of your own home on wheels is a universal desire, one that is increasingly prevalent in Europe, North America and Australia. In fact, our Class B's, Roadtrek and Leisure Travel, are both manufactured in good ol' Canada! These RV's are innovative, premium and calling for you to hop in the driver's seat. Today we are excited to spotlight the two, in hopes that you'll learn a little more about the brands and if either are the right RV for you.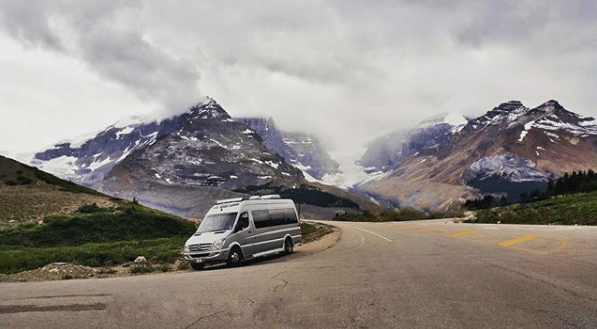 Photography: @roadtrekmh
Roadtrek
The Story: "It all started with a man and a dream. Jac Hanemaayer first became interested in the RV business while designing his own model with Home & Park Vehicles Limited in 1974. The process of combining the comforts of a larger motorhome into a compact and easy-to-drive van was such an enjoyable life experience for Hanemaayer, he decided to purchase the company. Being an innovator at heart, the Roadtrek motorhome was truly born in 1980 when Hanemaayer redesigned the vehicle to have the now famous sweeping roofline, lowered floor and three-section floor plan."- Roadtrek
Today, Roadtrek offers Class B coaches built on Mercedes, Chevrolet or Ram ProMaster chassis. From the CS Adventurous to the Zion SRT, Roadtrek offers something for everyone's lifestyle.
The Details: In 2016, Roadtrek was acquired by Erwin Hymer Group. This created Erwin Hymer Group North America (EHGNA). Roadtrek's European design, German engineering, North American technology and rich history of the two combined companies gives these Class B's a unique multi-national foundation only known to the brand.
Fun Fact: Roadtrek is a Certified Green RV manufacturer. They recycle all of their aluminum, copper, wood and cardboard products and have made strides in reducing their emissions (by 75% in some cases), natural gas usage (by 40%) and fiberglass reduction (by 83%).
Factory Tour: If you're interested in a unique experience of seeing how Roadtrek's are built first hand, you're in luck! You can enjoy a guided factory tour by Roadtrek experts. The space is 120,000 square feet located in Kitchener, Ontario, Canada. Tours are available Monday through Friday at 10 AM or 2 PM. Call 1-888-roadtrek to book your spot. Make sure to wear closed-toe shoes or you will not be able to tour the facility.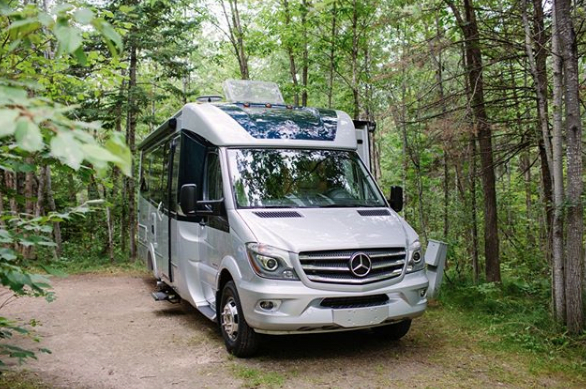 Photography: @leisurevans
Leisure Travel Vans
The Story: "Our story begins in 1965 when P.W. Enns, who owned a plumbing and heating business in Winkler, Manitoba, Canada, took an interest in manufacturing travel trailers while visiting Elkhart, Indiana on a volunteer trip. Arriving home with his newfound business venture, he enlisted the help of his two sons-in-law, Philipp R. Ens and Peter Elias. With enthusiasm and energy Triple E was born. The three Es – Enns, Ens, and Elias, became the components of our name, Triple E Recreational Vehicles. Together they manufactured their first travel trailer, a 13-foot aerodynamic design they called the "Compact"." – Leisure Travel
Fast forward to 2008, when Leisure Travels Vans acquired Triple E, which brought a quality of new Class B and C lineups to the table. With over 50 years in the RV industry, Leisure Travel Vans offers Class B+ motorhomes on the Mercedes-Benz Sprinter chassis and have the first Murphy Bed in a B+ motorhome.
The Details: Today, Leisure Travel is a leader in vertical integration, quality components and remains true to their roots. With models like Unity, Wonder and Serenity, there is truly something for everyone.
Fun Fact: Leisure Travel's guiding principles are based on heritage and their commitment to community. Every September, Leisure Travel hosts a rally to give back to owners. The events include technical seminars, tours of the facility, local attractions, entertainment and delicious foods.
Factory Tour: Want to see how Leisure Travel RVs are manufactured? You can enjoy a tour of Winkler facility from April – October at 1 PM on Monday and Wednesdays. The tours generally last from 45 minutes to an hour. Children under the age of 10 are not permitted on tours and closed-toe shoes are required. If you'd like to tour the space outside of the suggested months you can call for an appointment.