Going Solar With Your RV
Living off solar power can be revolutionizing. With silent and clean energy, little to no maintenance, freedom to camp off the grid and the return investment, who wouldn't want to go green, right? First things first. While going solar appears to be a sound investment across the board, it is not for all RVers. We've outlined how to decide if solar energy is right for you and the process ahead if you said yes.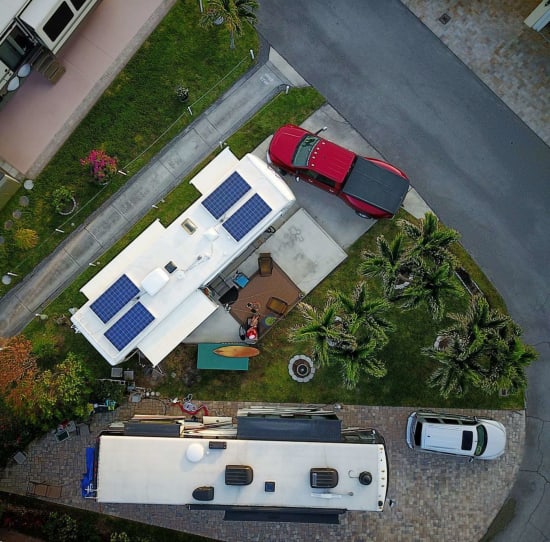 Photography: @mortonsonthemove
Going Solar With Your RV
1. What Type of Camper Are You?
It's important to identify your primary type of camping. Are you a weekend warrior? If so, it would take a sufficient amount of time to recoup your investment into a solar system. A boondocker? Going solar is an ideal investment that can amortize in 2-4 years. What about full-time RVer? This one's a little trickier – park campsite rental fees already include shoreline power so a solar system would be redundant and not a cost-saving measure. Most RVers are a mix of these three so identify for yourself which one you align with most. We know green energy is not only about the savings but the switch requires a sizable investment and is worth noting.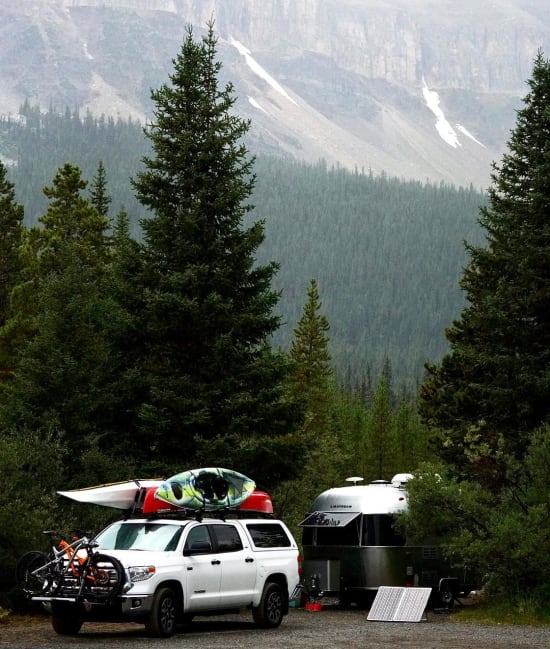 Photography: @theexpeditioners
2. Calculate: Your Power Needs
Going solar requires some math. Wondering how many amps you need for your rig? Examine your personal power consumption by calculating your power needs here at Go Power. You will be recommended the battery based off your watts/day usage. We can almost guarantee you will underestimate your needs so round up. Remember, there are endless variables that impact energy collection. With only 5 hours of peak sun at most locations throughout the year (which is when you harvest the bulk of your power) this doesn't account for overcast, rainy days and snow. If you're not a flexible person who could go without energy for a number of hours because you encountered poor weather, solar might not be for you.
The numbers: a 600 watt system (the recommended amount for RVers to start) gathering round 5 hours of sunlight/day can generate up to 3,000 watts.
Be mindful: refrigerators are energy devours, typically taking up 70% of an RV's power consumption. All appliances draw small amounts of energy even when not they're not being used.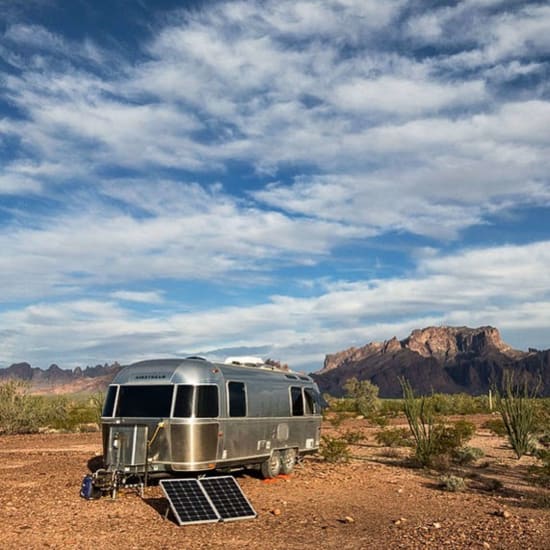 Photography: @roncphoto
3. Your Solar Set Up 
A solar power generating system includes solar panels, batteries, monitoring and controlling devices as well as wiring and installation. Your kit can come in a range of configurations (some opt for the DIY approach) and a range of prices ($700-$6K+). Once you calculate your power usage, examine your budget and decide your price range, you'll be confident and not overwhelmed when you go to purchase your set up.
Keep in mind: U.S. tax payers qualify for a 30% tax credit on the cost of a solar install on RVs that qualify as a second home.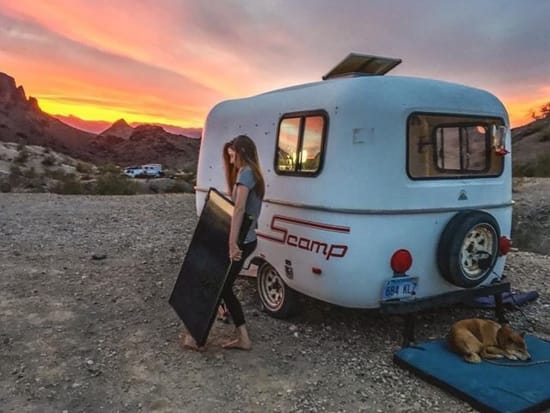 Photography: @elsarhae
4. The Brands: Which is Right For You
There are a number of online stores that sell solar kits. Once you've decided that solar is for you and have determined your energy usage and budget, you're ready to purchase and install. AM Solar is an excellent source for your start up solar kit needs. Another insightful source on set ups can be found at RV Solar Power Made Simple.
Have you recently switched over to solar power? Are you in the process of making the transition? We want to here from you. Leave us a comment below and tell us your 'going solar' story.