With music festival season commencing, we believe there is no better way to kick off the festivities than by reminiscing with our West Sacramento employees over their very own first concert experiences. From The Rolling Stones to Grateful Dead to Incumbus, we've got all the acts and stories that will make you want to head to your nearest summer fest, set up your RV and relive the days of old.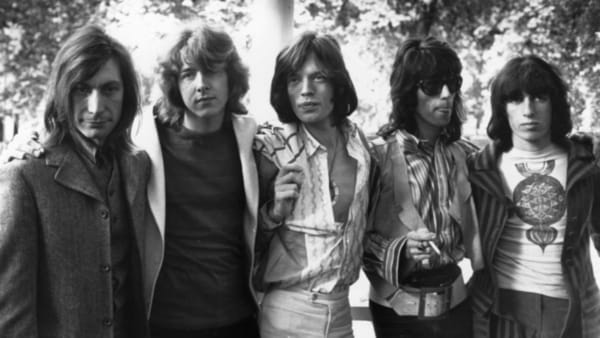 Photography: Rolling Stone Magazine
Rob Pine
Age: 65
Experience: I road tripped to Garberville, CA to see Grateful Dead in 1974 when I was 21 years old. We took a 1960 VW bus and packed 9 people in. We brought tents & sleeping bags and it was the first concert I ever camped at. Funny enough, we brought 9 people and came back with 7. If you want any more stories about the 60s or 70s, that's about all I can remember.
Ross Khasla
Age: 36
Experience: The First Tibetan Freedom Concert @ Golden Gate Park in 1994. I was 12 years old and was most excited to see Smashing Pumpkins. The best part was the atmosphere! To be in an environment that young with so many people was incredible, especially when you're right in San Francisco's backyard.
Jana Tarac
Age: 46
Experience: I biked 80 miles to a two-day country festival with one of my girlfriends in Slovakia. We started in the early morning and got there by late afternoon for the three day event. They had all different genres of country and bluegrass. One of my friends was in an amateur band playing at the festival, and I remember us teaching a few of the kids attending how to play different instruments. The festival was on a huge grass field, and everyone pitched their tents and listened to the music right in their own space. As I started falling asleep, I remember some of the performers still playing in the distance.
Veronica
Age: 25
Experience: I went to Lalapoolaza in 2005. Incumbus was the best act and the one I was most excited to see. I spent all my money on tickets, so we had to sneak our food in.
Gary Carter
Age: 67
Experience: My first concert was in 8th grade in 1964. It was a Rolling Stones Concert at Sacramento Community Center. Nothing more to say! 
Jan Tarac
Age: 61
Experience: I saw Pink Floyd in San Diego in 2002. It was the last concert they ever did. Talk about the best first concert ever!
Nicole Khalsa
Age: 33
Experience: My first concert ever was Jimmy Page and Robert Plant from Led Zeppelin. My first festival experience was Coachella in 2005. Left from West Sacramento without any sort of campsite or hotel reservation. Enjoyed the music all day and then thought: "well, where are we staying now?" We ended up driving for an hour to a motel that had a pool with no water, and no towels in the room. Want to know the price? 200 bucks! As a 20 year old, this was not a fun price to pay, but it had to be done. We ended up camping the second night.
Mary Molnar
Age: 58
Experience: I went to see Elvis Presley in 1973 at the San Diego Sports Arena. I was 13 years old and it was a remarkable experience!
Jon George
Age: 53
Experience: I saw Iron Maiden in the mid-80s. Eddy was the coolest part of the show! There was fire, loud music and all of my friends. It was great.
Do you remember your first camping or concert experience? Comment below and tell us your story to be featured on an upcoming blog post.