On our next spotlight series featuring RVing families, we'd like to introduce you to the ever inspiring "Free Family!" The family of four have been traveling all over the United States in their RV for about a year now. They've explored National Parks, the Pacific Ocean and a plethora of other iconic places.
We caught up with the crew a few weeks ago to chat about their very first week on the road, their day-to-day schedules, money saving tips and so much more. Check out the interview below.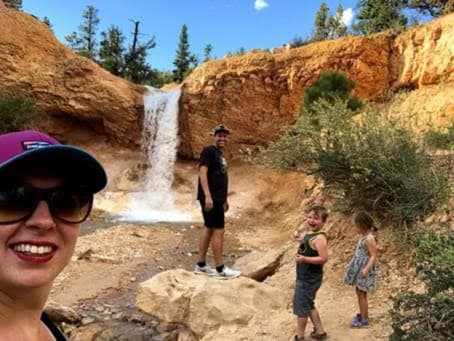 All photography provided by @thefreefamilytravels
La Mesa RV: What was your first week like on the road with your family?
Emily Santistevan: We spent our first week on the road getting our bearings in our RV. It was an adjustment driving this big rig and learning how to empty tanks. We immediately loved the freedom that our RV brought us, and in our first week out we had amazing family experiences that we never would have had otherwise. We got to park our RV overnight at a farm where we ate fresh produce and homemade pies. The kids even got to help feed the animals. We also stayed at a lovely campground where the children were able to swim and as a group, we explored a new town.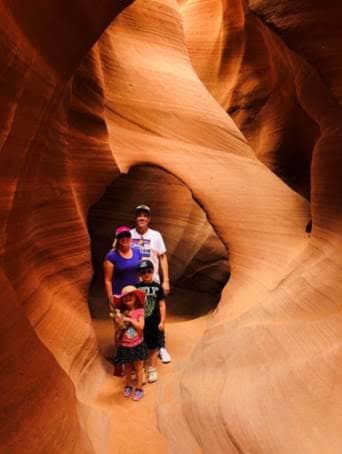 LMRV: Take us through a "day in the life" for you and your crew!
ES: We work full time while we travel, so just about every day is packed with work and adventure. Our hours are flexible each day as long as we get our tasks done. We usually head out to explore early in the morning until the afternoon, and then work after 3 PM. Depending on our location and the weather, we sometimes switch this up to work in the mornings and explore in the afternoon.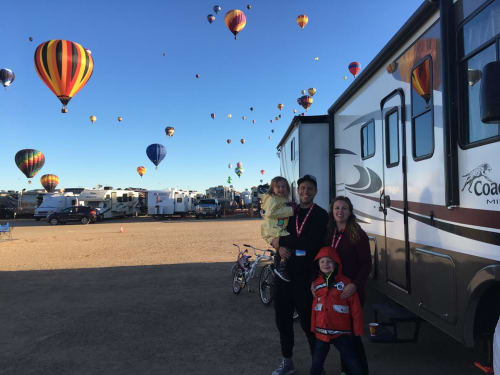 LMRV: What are some ways you've saved money on the road?
ES: We are all about finding ways to save while traveling! We save money when we eat at home, even though we do enjoy eating out. One of our biggest ways of saving has been our Thousand Trails Zone Pass. Harvest Hosts and Passport America are two other options, both also have small annual fees but we use them so often, we end up saving a fortune. Our Association of Science and Technology Centers and Association of Zoos and Aquariums memberships have gotten us into many science centers, museums, as well as zoos and aquariums for free or half price, which is ideal for saving on entertainment for the kids. We also enjoy boondocking/dry camping which has afforded us the opportunity to stay in some beautiful places (many of which are just outside National Parks) for free! Our National Parks Pass has also saved us a ton.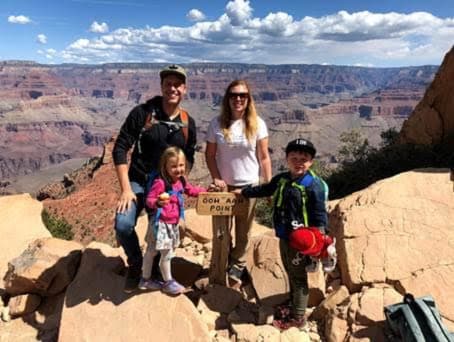 LMRV: Family friendly campground you've been too?
ES: This is a tough one as we have been to numerous family friendly campgrounds. Indian Lakes Campground in Batesville, Indiana stands out as an ideal family campground because they have a great pool for adults as well as a kids pool, a beautiful new playground and a fun water slide inflatable.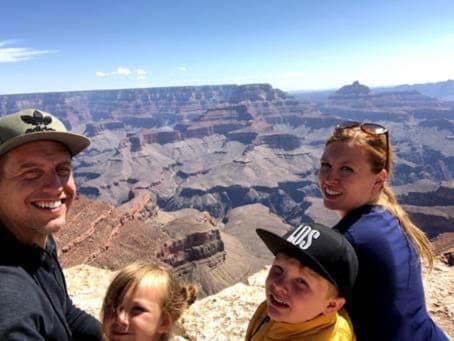 LMRV: Name one place you've been where your kids had a blast but was also a great time for the parents?
ES: We all especially enjoyed our time exploring San Francisco. We loved checking out the sea lions on Pier 39 and the San Francisco Maritime National Historic Site. We were able to explore the boats and take pictures at the Painted Ladies. The kids enjoyed the playground across the street and the we hiked Pacifica Beach, the Golden Gate Bridge, and over to Golden Gate Park.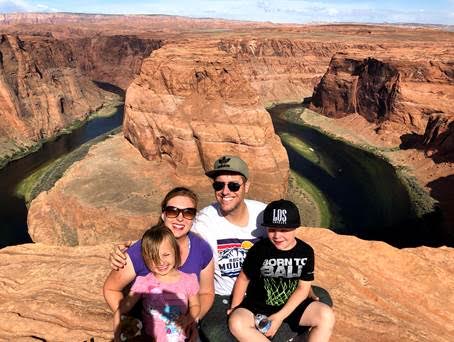 LMRV: What is your easiest, yummiest, 100% kid approved go-to meal?
ES: Our instant pot has been a great addition to our RV kitchen. We love quick meals out of the instant pot, like BBQ chicken with rice and stir fry veggies.
To continue following along with the Free family, check out their Instagram.Want to catch up on our last Q&A? Follow the link to our interview with the Barry Good Times! If you're an RVing family, let us know in the comment section!