Do you have a picky eater in the family? Are you constantly trying to find something that will satisfy that tiny tummy while RVing? Today we are bringing you our 100% kid approved and incredibly delicious peanut butter, banana and marshmallow sandwich. Your kiddos will feel like they're making s'mores but will end with a delicious and (somewhat) nutritious lunch.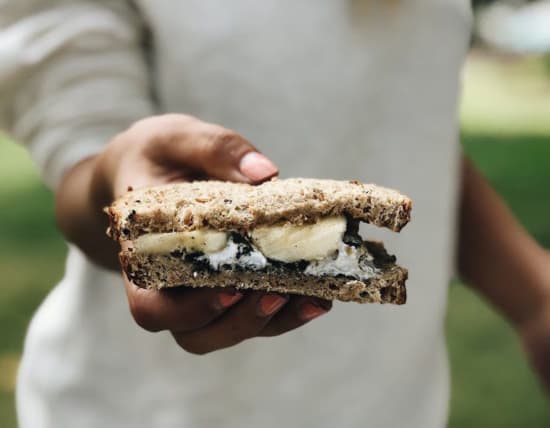 S'more Sandwich Recipe  
Ingredients:
– Two pieces of whole grain bread
– One banana
– Peanut butter (or almond butter)
– Two marshmallows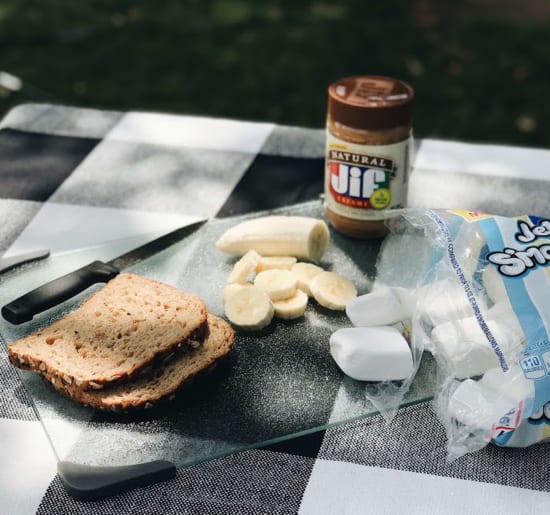 You'll Need:
– Grill grate
– Skillet
– S'more skewer (or a stick)
– Firewood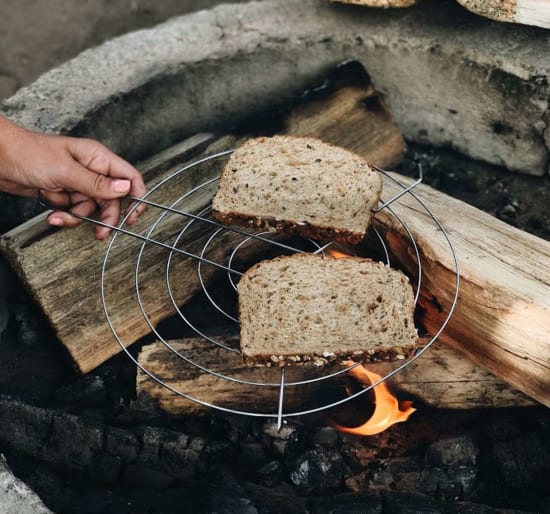 Steps:
1. Start your fire and burn for 30 minutes to get hot coals cooking.
2. Place skillet on to your grill grate and place in two pieces of bread.
3. Toast bread on each side and remove from skillet once lightly brown.
4. Spread your nut butter on one side of bread.
5. Chop up banana into thin pieces and spread out on one piece of bread.
6. Place two marshmallows on skewer or stick.
7. Roast over campfire to your liking. We love a burnt marshmallow!
9. Place two roasted marshmallows on your bread.
10. Add your second piece of bread on top of the other and press down.
11. Cut in half and enjoy!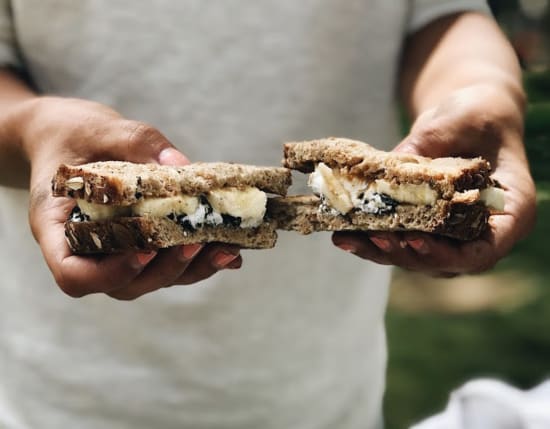 Do you have a favorite kid friendly meal that is your #1 go to on the road? Let us know in the comment section and check out our recent interview with Barry Good Times, a family of five living on the road.