Are you a sun warrior? Does the thought of long, warm days ending have you already feeling nostalgic for next year's sandy season? If you answered yes, keep reading.
We get it, no one really wants beach days to end. That's why we've searched high and low for the top 10 spots across the USA that will give you those endless summer vibes for your RV travel. Check out your next travel destinations below.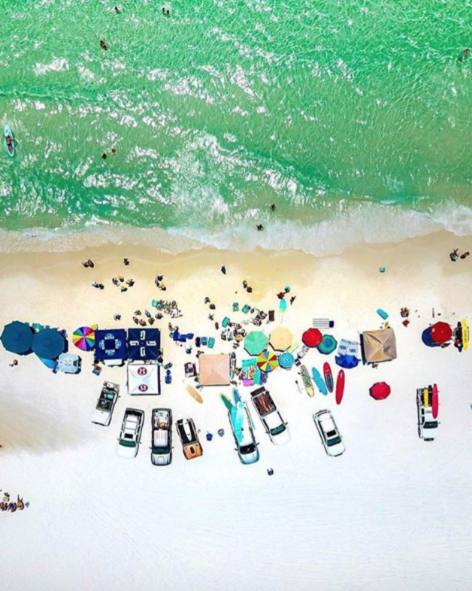 Photography: @explorerpreneur
Grayton Beach, Florida
This funky little beach town is tucked away in the panhandle of Florida. It exudes that West Coast vibe but at a much slower pace, lending itself to be our top destination for an endless summer. The average temperature of the water sits at a divine 85 degrees nearly year round (February temps sit at around 65). You can vacation to Grayton Beach any day of the year and still be able to walk along the crystal white sand beaches without needing much more than a light sweatshirt. The best part, it's pretty much always sunny.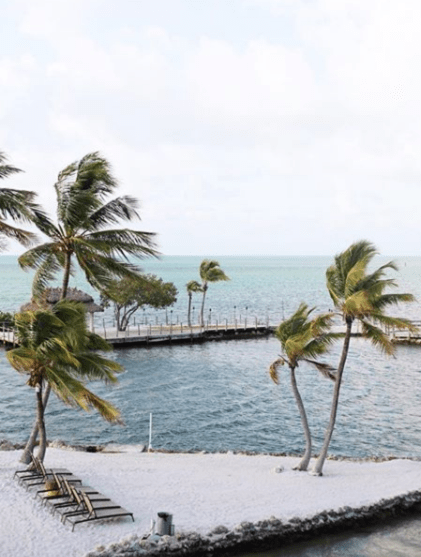 Photography: @lindseabrown
Key West, Florida
We cannot hype the Florida Keys enough. We recently brought you our RV  (we encourage you to take our route) and then proceed south until you make it to the very last piece of land on the long and winding chain to the famous Key West. Hemingway spent his time here for a reason – endless summer days are yours for the taking with white beaches, delicious seafood, Rum and a cool breeze. Here, there are no bad days. The influence of Cuba are on display with vibrant city colors and mouth-watering cuisines.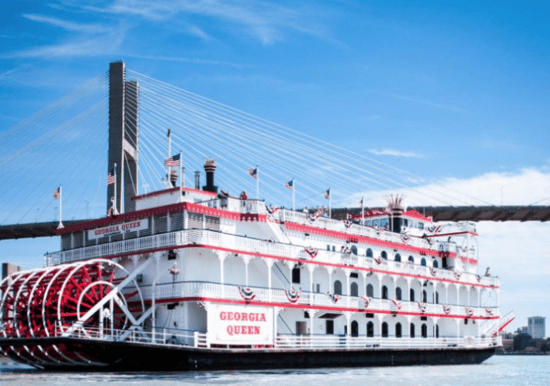 Photography: VisitSavannah
Savannah, Georgia  
Known for horse-drawn carriages and manicured parks, historic Savanah is an oasis for RVers who enjoy the finer things. At every turn the city is scattered with cobblestoned squares, stunning oak trees covered in Spanish moss and antebellum architecture. Grab a ticket for a river boat, walk around the square and enjoy the 77 degree weather. Don't forget to dine at The Grey, a former Greyhound Bus Station turned restaurant that offers elegant fare in a unique environment.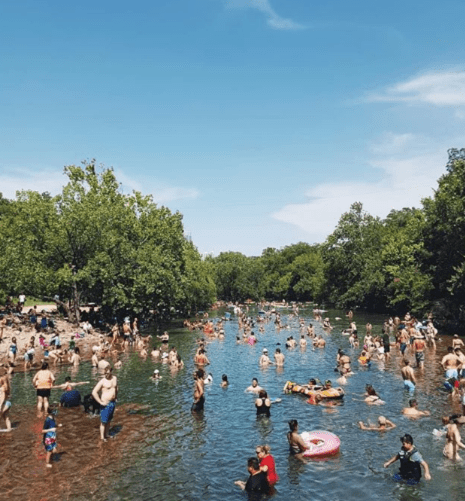 Photography: @hidenise
Austin, Texas
Austin isn't just for the young, it's for the young at heart. Come here for good BBQ, live music and river hangs. Austin temperatures sit at a warm 90 degrees in the summer and get down to the high 60s in the cooler months. This give you the freedom to camp, climb and adventure in the Live Music Capitol of the World 365 days a year. We highly suggest checking out Barton Springs ANY day of the year, as the water sits at a refreshing 68-72 degrees.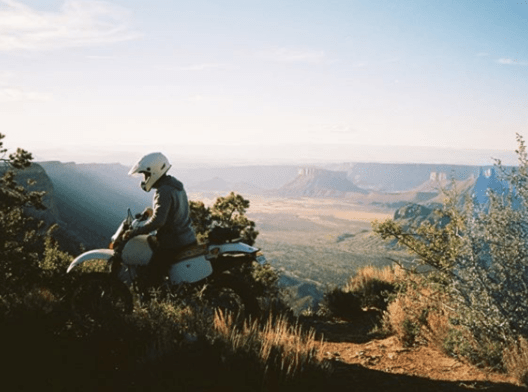 Photography: @mattjozwiak
Moab, Utah
Skip Moab in the summer (it's too blazing hot) and head to the land of rock and sand from September to November and February through May. If you're riding that endless summer wave, you'll definitely want to spend your winter months in the desert. With dozens of National Parks at your finger tips, brilliant camping options (including BLM land), you'll be thrilled you skipped the snow and made your way west.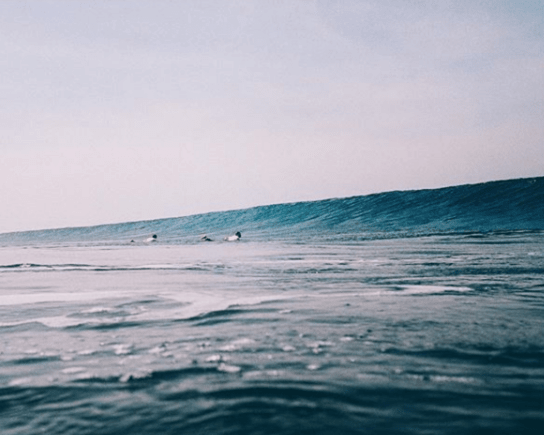 Photography: @killer_dogma
Oceanside, California
Surfers, come one, come all to Oceanside. This quaint town nestled between San Diego and LA will make you feel like you're in a summer dream you never want to wake from. The laid-back vibe is ideal for those who want to bask in the sun, eat fresh seafood and drink margaritas on the beach. This spot is known as California's most authentic beach town. It's easy to access and not over crowded like its two neighboring cities.

Photography: @deehoang
New Orleans, Louisiana
New Orleans is the swampland of your dreams. This melting pot of French, Spanish, West African, Amerindian, Haitian, German and Italian influences have created a cuisine and culture like no other in the United States. We suggest you skip the summer season (temperatures reach over 100 degrees) and make your way to this special spot in the fall or spring. Enjoy a city experience when you roam the French Quarter and head to the bayou for boat tours because here, you can have it all.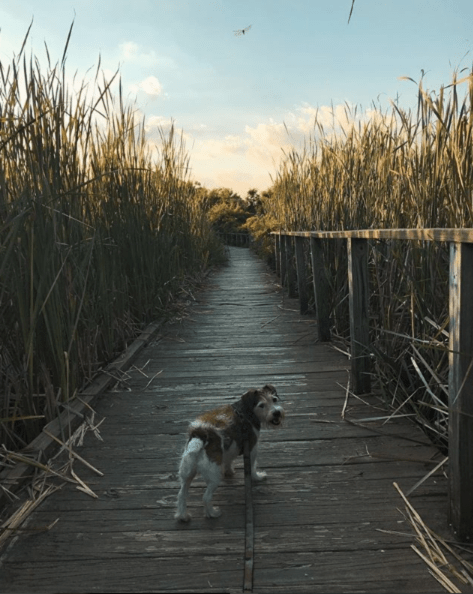 Photography: @ravenroxanne
Charleston South, Carolina
Long, sunny days, porch swings, sweet tea, wood docks that lead straight to the beach and timeless southern cuisine, Charleston is your year-round "summer vibe" destination. The beaches are stunning, the city is full of adventure and history, but most importantly, the food is impeccable. Voted "America's #1 Small City" five years in a row, there's no reason not make your way to South Carolina. With temperatures ranging from the high 80s in summer to low 60s in winter, you can make your way to Charleston any day of the year.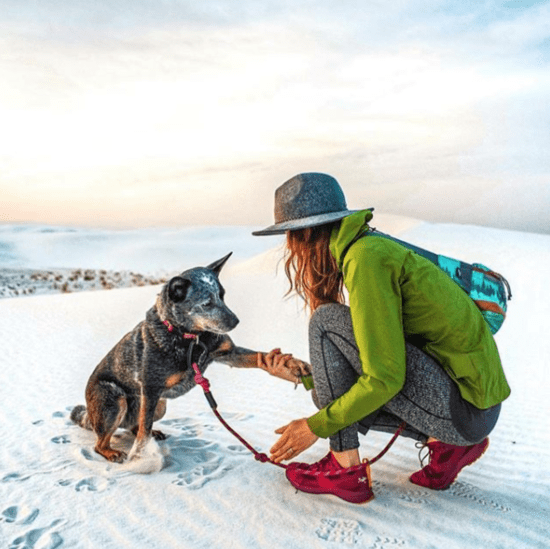 Photography: @victorianorth
White Sands New, Mexico
Everyone needs to make it to White Sands National Monument at one point in their lives. From the heart of the Tularosa Basin comes one of the world's most stunning natural wonders. The salt white sand moves like waves over 275 square miles of desert. With unique plants and animals inhabiting this oasis, you can observe over 800 species of animals that call White Sands home.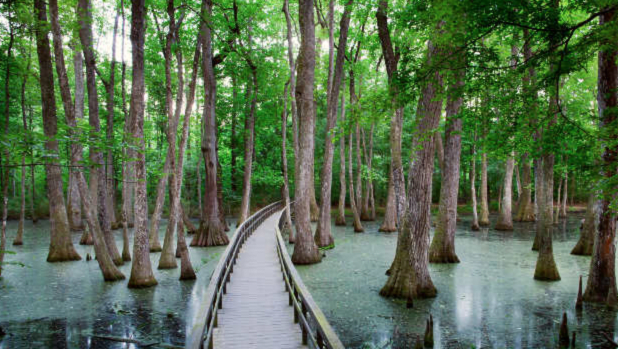 Photography: @nps.gov
Natchez Trace Parkway National Park, Mississippi 
The "Magnolia" state doesn't get much attention and we're not sure why. Mississippi is home to stunning nature, culture, hospitality and cuisine. We've included Cypress Swamp in our endless summer destinations for those road warriors who are more interested in the natural wonders of the country. Walk, drive or cycle through tupelo trees and bald cypresses and learn about the unique wildlife that inhabits this beautiful space.
Where will you be spending your endless summer? Let us know in the comment section below and check out our guide to our favorite summer destination, San Diego!