Even though we're just now making our way into fall, it's never too early to learn what you'll need to know for the next season, especially when it comes to your RV. We're outlining a few tips and tricks that are absolutely necessary to know before winter comes a-calling. These tips will save you time, money and the heartache of forking out some major money for avoidable repairs. Later this season we'll bring you our downloadable checklist to winterizing your motorhome, but today, let's start learning a few tricks of the trade before winter even sets in.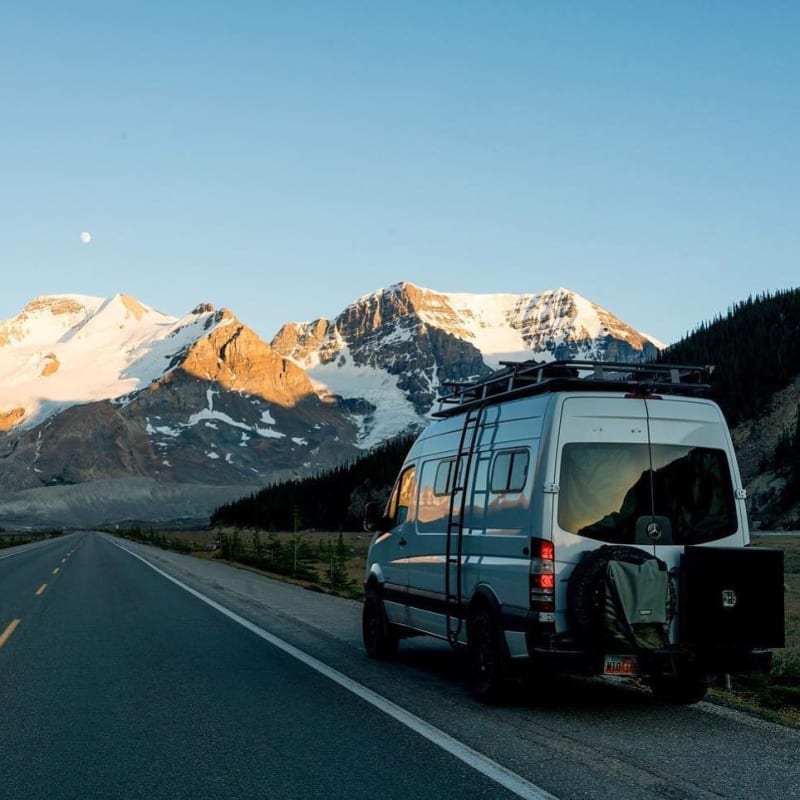 Photography: @barefoottheory
Ask Yourself: Is Camping Season Over for My Rig?

You'll first need to answer the question: Am I done camping for the year? Parking your RV for winter will require some necessary measures to be taken before it goes into storage to ensure it will be adventure-ready the following season. So how do we prepare for winter? Glad you asked. You'll want to first gather a few items that will be vital in winterizing your motorhome. You can pick up these items at any one of our La Mesa RV Parts World stores.
– Non-toxic RV antifreeze
– Holding tank wand cleaner
– Water pump converter kit
– Tool kit
– Water heater by-pass kit (if you don't already have one installed)
– Roof and exterior sealant
– Rodent repellent
– Dryer sheets or cedar chips (to prevent the interior from smelling)
– Damp Rid (to prevent mold)
– MaxxAir vent covers (helps prevent mold and moisture)
– RV cover and shovel (to remove snow from the roof of your rig if it's going to be left outside)
– Tire chains
Once you've purchased your supplies, you can start shutting down your motorhome and preparing it for the winter. We'll share more on exactly how to do that as the season gets closer. Most of these supplies are necessary to have if you're going to be bracing the outdoors for the cold season, so make sure your RV is stocked before you set out on your snowy adventure.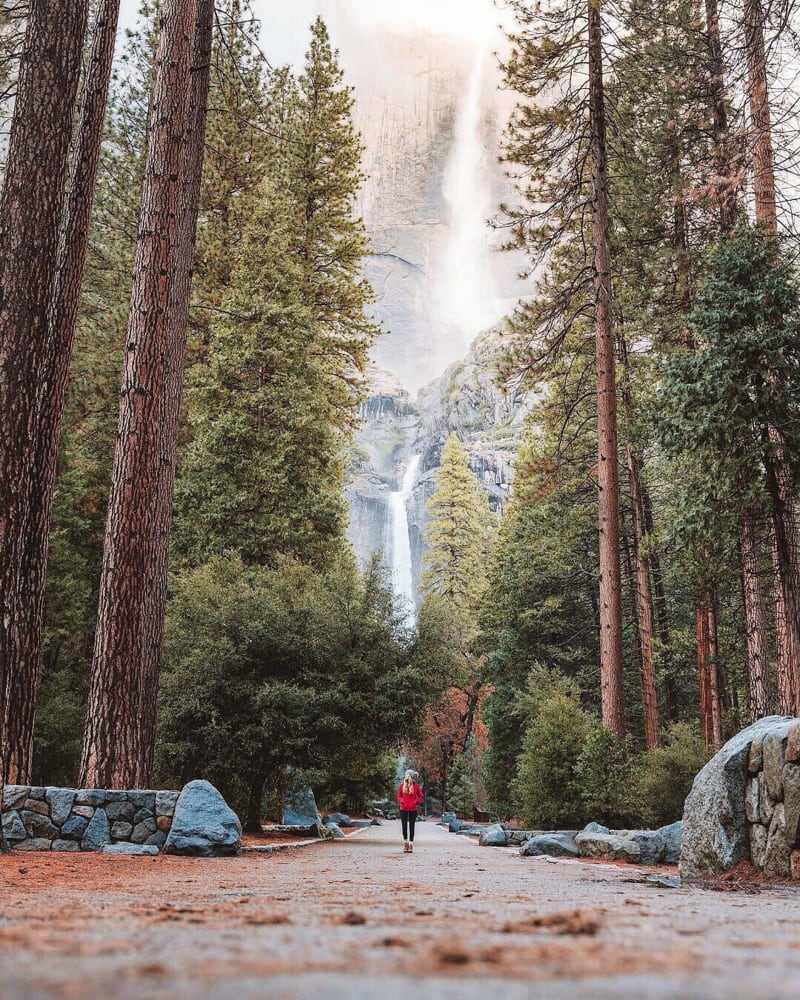 Photography: @reneeroaming
Ask Yourself: Where Are We Going to Be Camping This Winter?
If you're going to Florida, where temperatures reside at a cool 70 degrees in the winter, you'll be happy to hear there is no winterizing in the cards for you (just your regular, seasonal RV maintenance). If you're making your way to chilly temperatures or remote terrain, your destination will determine the full preparation you need to take.
– Prepare your holding tanks properly by emptying your black and gray water tanks before your trip and add in your RV antifreeze (the amount that is instructed on your bottle for your specific tank size).
– Opt for a heated water hose to prevent freeze-ups.
– Invest in insulated RV windows or go with insulated curtains.
– Did you know stabilizing jacks can freeze? To avoid this happening, place a block of wood between the jack and concrete.
– Going to brace below freezing temperatures? Engine block heaters are necessary and function best when turned on three hours before you start your engine.
– Will you be heating your rig with propane? The life expectancy on a tank can be very short if you're in freezing temperatures. Grab a couple extra tanks before you take off or locate your nearest refill station so you can be prepared to run there if you run out.
Pro Tip: A LOT of campgrounds close for the winter. Do yourself a favor and check if your desired RV park is open BEFORE you hit the road. The same goes for checking on any major road closures to ensure you're on the safest route. This is especially necessary in Colorado and National Parks.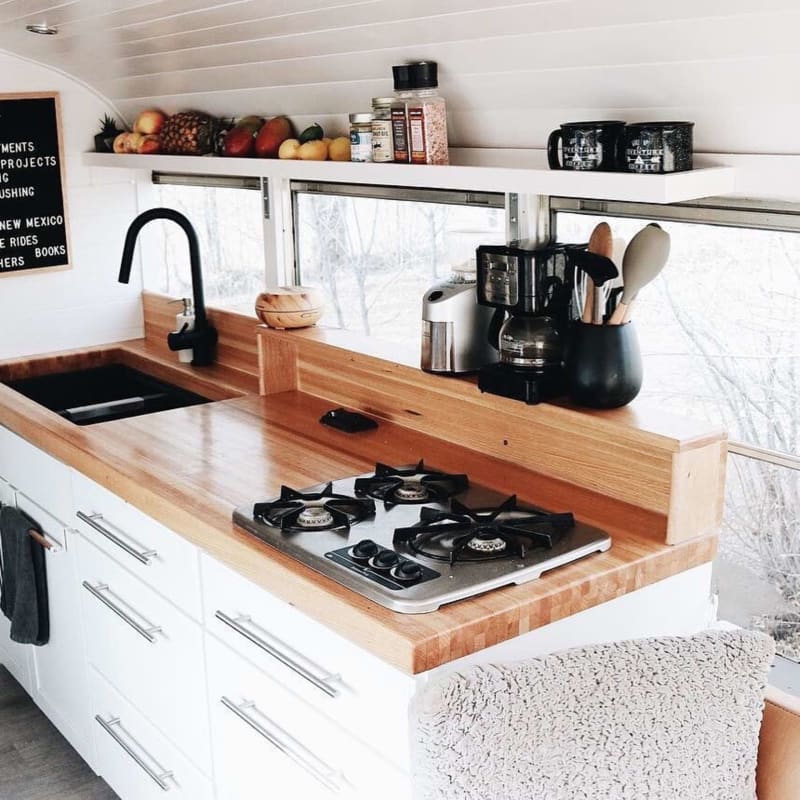 Photography: @trebventure
Ask Yourself: Is There Anything Else?

Yes in fact, your appliances will need some attention. Here's the rundown:
– Ice maker: most RV's don't have a heated ice maker water line. If yours isn't functioning properly, wrap it with heater tape.
– Slide outs and awning: make sure you keep up with cleaning snow off  from your slide outs and awnings to prevent them from freezing.
– Refrigerator: you don't want your fridge solution to turn from liquid to gel so make sure the exterior access cover of your refrigerator is sealed in all places.
– Portable space heater: can and will be your best friend in times of trouble.
– Humidifier: if you're going to be in areas that are humid, you might want to opt for a humidifier in the event your windows begin to frost.
– RV Skirt: definitely do it. If you're not able to swing buying one new you can always DIY you're own by using insulated panels cut to fit your specific rig.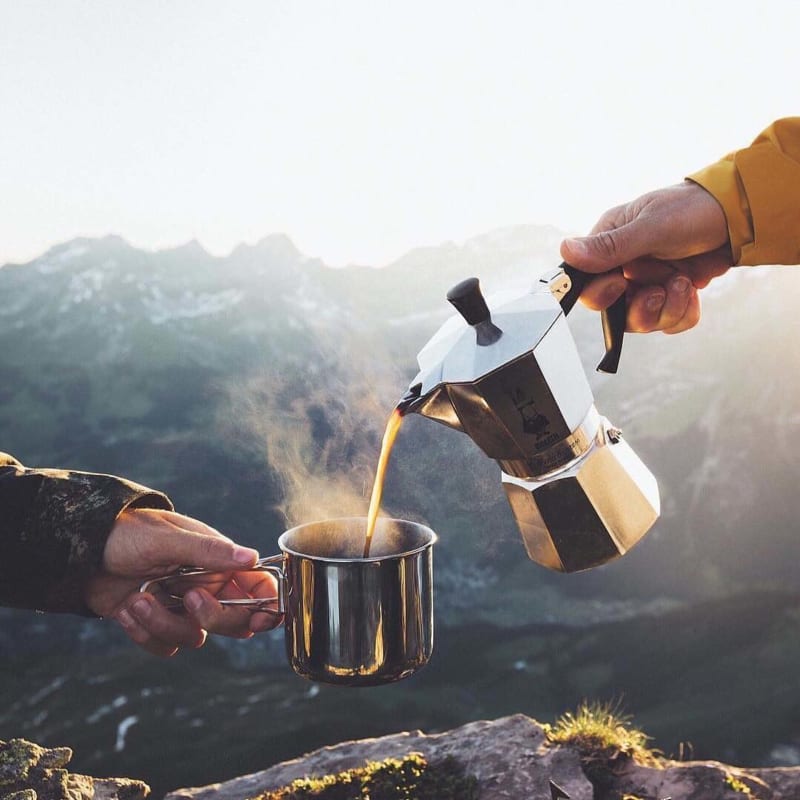 Photography: @dainel_ernst
And now we leave you with a few of our "Tricks" for winter camping: 
– Don't connect to the full hookup sewer all of the time. This can leave to a 'poopsicle' effect that no one wants to deal with.
– Pack appropriately! Winter gear full of down puffy jackets, snow pants, extra socks, something to keep your head warm and under layers are all a necessity.
– Try to stay dry while you're in nature. Nothing is worse then being cold and wet.
– Electric blankets can save you during those exceptionally chilly nights.
– Shrink-wrap your RV screen door. This thin layer of plastic really keeps out cold air and doesn't take away any light or warmth.
– If you love baking, this one's for you! We say, use your oven. This is our favorite way to warm up your RV (and receive a delicious treat in return).
– And finally, yes. Coffee does taste better made in your RV but enjoyed outside.
Are you heading into the wild for winter? We want to hear about how you prep! Feature your fun tips and tricks you've learned over the years in an upcoming blog post and check out our recent post featuring our High Elevation Tips to Rving.