William Shakespeare once famously said, "one touch of nature makes the whole world kin." Those 400 year-old words still ring true in our modern times. We submit ourselves to the wild to grow, connect, learn and discover ourselves, among a plethora of other reasons, some of those sacred and some not yet understood.
Camping has the ability to transform lives and relationships. From the simple goal of getting into shape to turning to nature to understand the chaos of the world, there is something divinely rewarding in bringing yourself to nature's doorstep. Enjoy our list on how and why camping enriches your life. Perhaps you'll be inspired to go outside.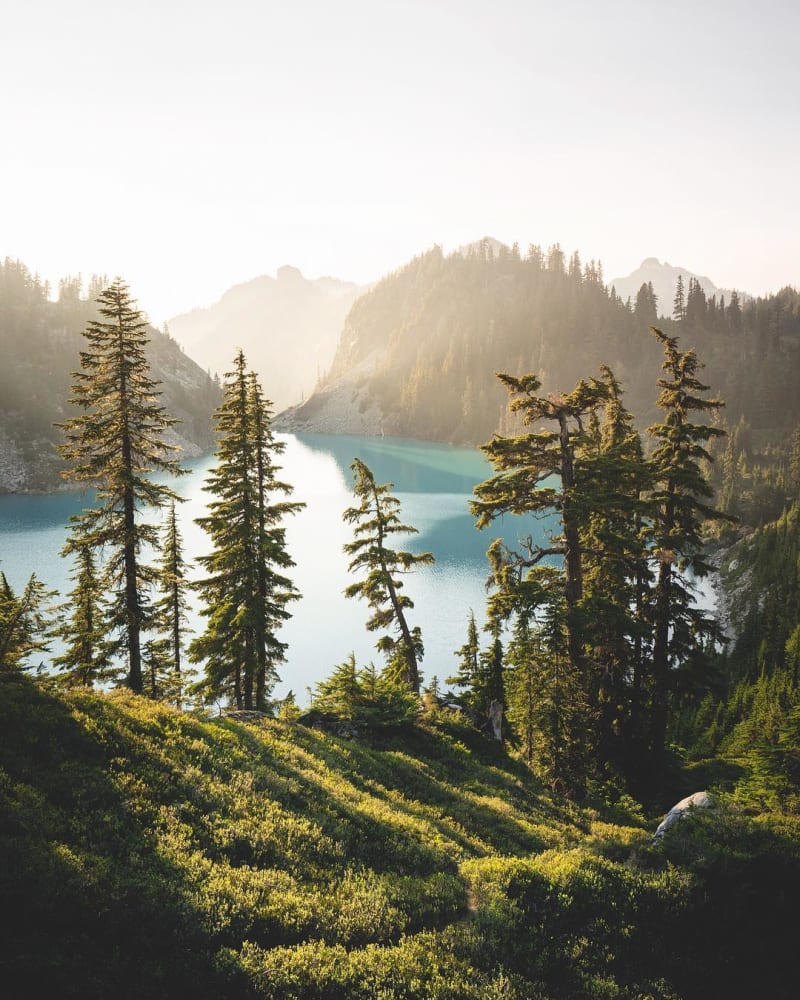 Photography: @stevenscarcello
MAKES YOU PRESENT 
When in nature, away from technology, work and day-to-day life distractions, the noise around us softens and we're able to be present. Hiking to camp, setting up, cooking, making a fire, laying under the stars, waking with the sun… these simplicities create a unique atmosphere for you to "be here now," as Ram Dass said. Focusing on the past and looking to the future can create unnecessary stress and anxiety. Taking time to reconnect to yourself by being present opens the door for new ideas, love and relationships.
GETS YOU ACTIVE
Endorphins are our best friend. When we physically exert ourselves, we release a bounty of neurotransmitters that stimulate the release of dopamine, serotonin and norepinephrine, three incredibly important brain chemicals that regulate our mood. Balancing our stress hormones is vital for mental and physical health. Not to mention, if you replace TV time with outdoors time, you're sure to see your pants fit a little better.
CREATES COMMUNITY
What memories do you hold dear from your childhood? Do they revolve around summer road trips with your family and stories told around a warm campfire? Maybe you recall befriending other campsite neighbor kids and creating lasting friendships. The sense of community the outdoors creates is incredibly unique – with all campers pursuing the common goal, you'll meet like minded folks who share your similar interests while on the road. Who knows, maybe they end up caravanning with your family or you decide you like each other so much, you start an annual meet-up that goes on for generations. The possibilities of new friendships are endless.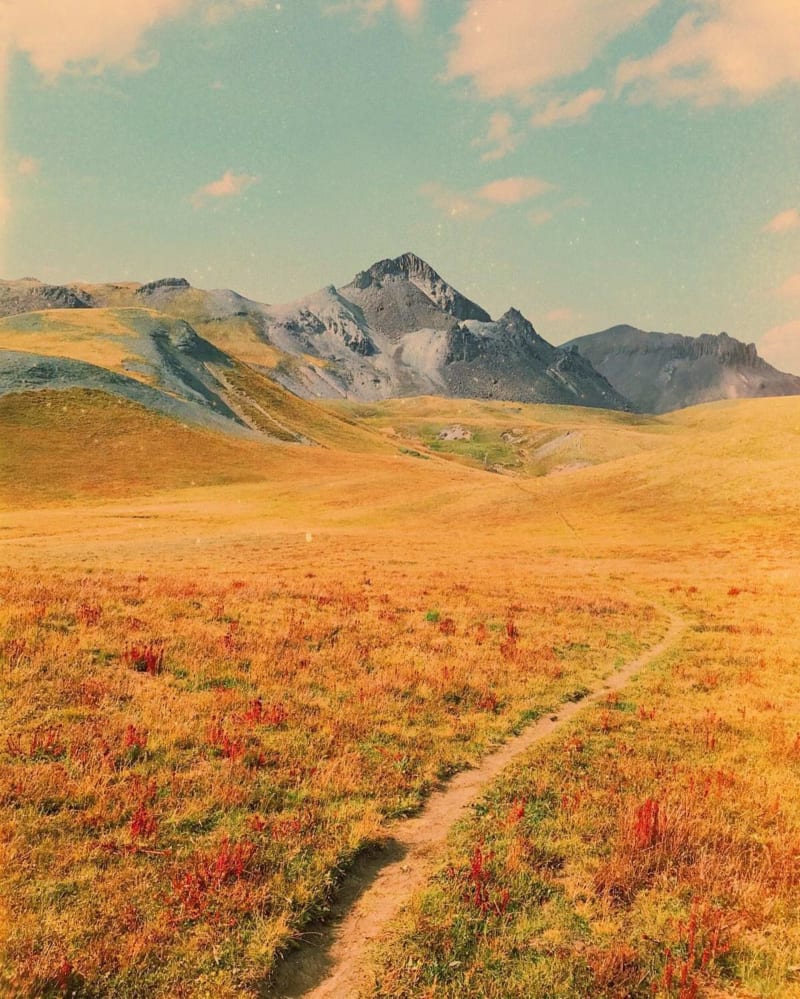 Photography: @amongthepine
INSTILLS A SENSE OF WONDER 
Dying to see the statuesque Redwoods or the peak that's on every hiker's bucket list, Mount Whitney? Seeing the world's natural wonders can instill a great deal of wanderlust. Picture perfect vistas, rock formations and oceans are ours for discovery! Maybe being in nature makes you realize you want to be a landscape photographer or a painter who uses natural materials. Maybe you invent a new biodegradable cup or contribute to science because the natural world taught you something you didn't know before. Creativity and knowledge have no bounds in nature.
KEEPS YOU HUMBLE
There are endless moments in camping experiences where you are physically, mentally and emotionally challenged. For example, ever had to dig a trench for your waste in the woods? That will humble you real quick. Gotten so many blisters you couldn't keep up with the pace of your group? What about freezing for hours because you didn't check the weather before you left and brought the 30 degree sleeping bag instead of the zero degree? Don't worry, we've been there too. These experiences, though painful at the time, are essential in learning, growing and developing. It doesn't matter if you make six figures or three, nature is the master of bringing everyone to the same level.
DIGITAL DETOX
Do you have kiddo's who are glued to their screens? Camping is a great way to give the entire family a 'digital detox.' Often times service is limited in camping areas and the little's have to do what children do best, use their imagination for adventure. With nature as their backdrop, they can be anything from a pirate to a lion tamer and (everything in between). Putting screens away is also a necessary reset for adults.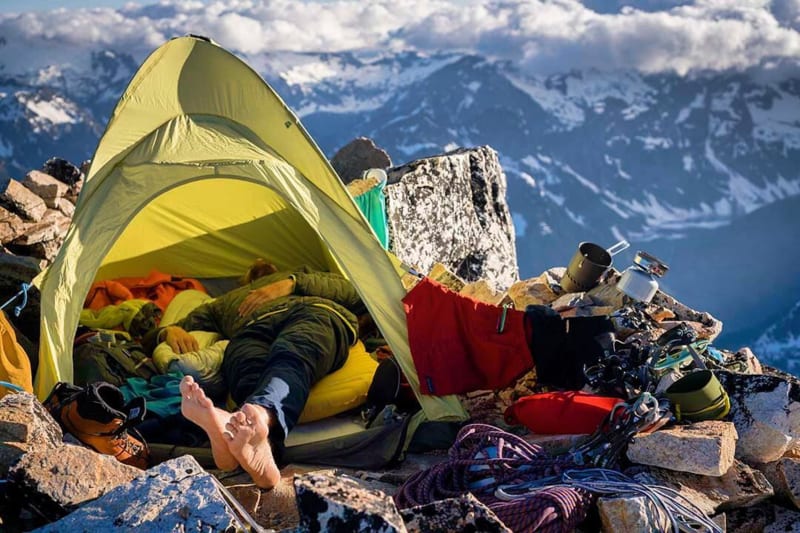 Photography: @austin_siadak
CREATES A HEALTHY CHALLENGE
We often set life goals (get married, start a family, etc) and professional goals (make x amount, work for that coveted promotion, etc) but it's not every day you focus on your mental and emotional goals (self-relfect, give back to the community, commit to three months on the PTC, etc). Challenges in nature are healthy and can often push you beyond your own limitations. Try hiking the PCT for three months or hike to the top of the highest point in your town. Whatever level you're at, let nature guide you as you create new physical, mental and personal goals.
SKILL BUILDING
Have you ever made a fire without a match? Set up a tent? Have you hiked 10 miles or navigated without your phone? Turning to the woods is incredibly enriching when it comes to learning new skill sets. From understanding how to tell time by the suns location in the sky to being able to identify which plants are edible, you'll be able to learn any tactical skill you desire from the natural world.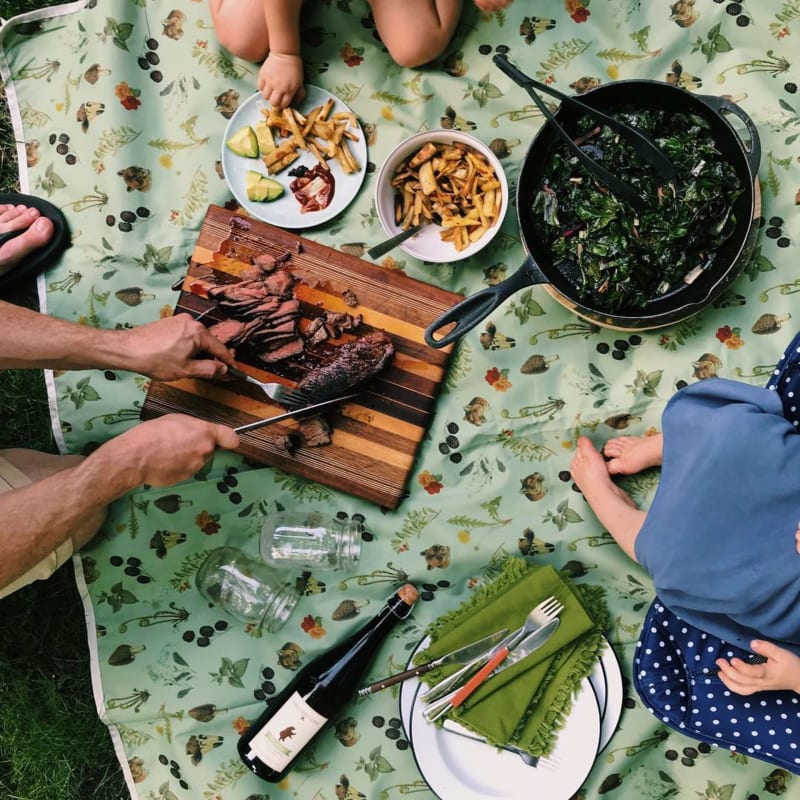 Photography: @barebonesliving
MAKES YOU COOK
That's right! What better way to become a grill-master then by putting your skills to work over a campfire? Cooking together is a timeless tradition that brings family and culture together, teaches you how to be creative with what you've got and feeds the masses. You save money by not eating out and are able to make clean, nutritious choices. That's a win-win in our book.
GETS YOU A STEP AWAY FROM CREATURE COMFORTS
Sleeping on uneven ground and eating canned tuna from a packet every once in a while can help you remember that you don't have it so bad. When we remove our creature comforts, we are better able to empathize with the developing world, take inventory of what we have (and what we don't need) and focus on the things that make us truly happy. Joy is not bought but experienced.
Why do you camp? Is there something that draws you to the outdoors? Let us know in the comment section below and be sure to check out our RV Tips and Tricks You Need to Know Before Winter.