Who doesn't love to talk about food? Our team at La Mesa RV is all about those one-of-a-kind eats while road tripping. Our recent hike to the International Balloon Fiesta created that exact experience for us. From carnival foods to authentic New Mexican cuisine, we are bringing you our round-up of the tastiest and most unique foods served at this years hot air balloon festival. Let the mouth watering begin!
Breakfast Burrito
Mind blowing. This breakfast burrito was hands down the best thing our LMRV crew ate at the Fiesta. From vegan to full on meat lover wraps, you could get anything, and we mean anything, you wanted in your personal tortilla. Green chile, check. Fried potato, you bet ya. Pork, beef, avocado, chicken, beans and rice… yes sir. The breakfast burrito, wrapped so nice and neatly in itself, was the perfect walking around food. Five stars for the tinfoil wrapped breakfast dish!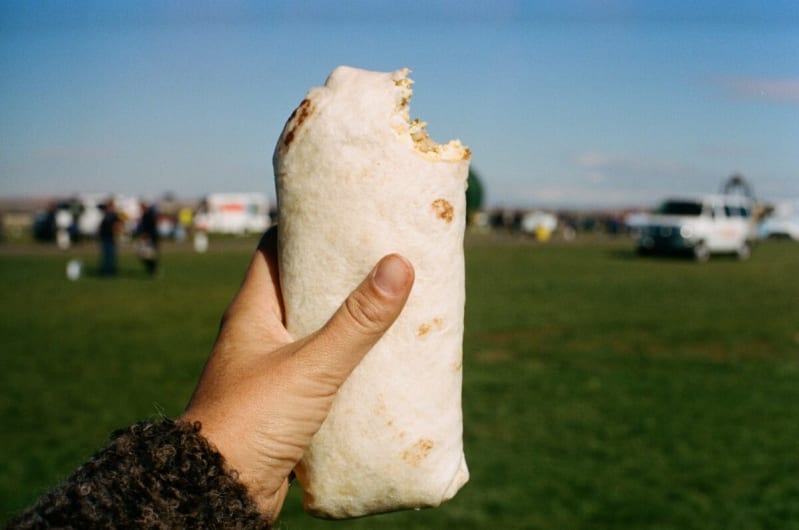 GREEN CHILE CHEESE FRIES
Most people like fries and everyone loves cheese fries, so how can you possibly make them better? Go to New Mexico where everything is covered in homemade green chile sauce. Yes friends, green chile is a signature crop to New Mexico's economy and culture and for a good reason… it is absolutely delicious. Do not be surprised if you're asked if you'd like green chile to top any meal you get in the southwest. We encourage you to always answer that question with, "yes please."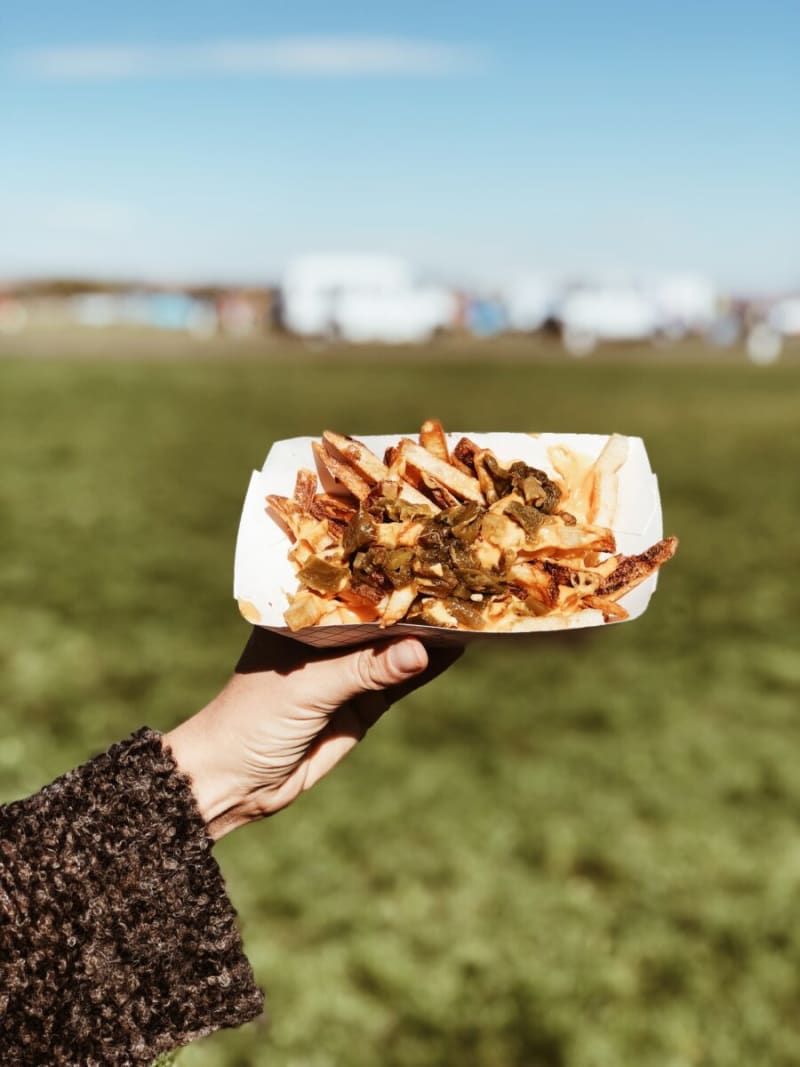 INDIAN TACO
The most unique meal we ate at the festival was the Indian taco. The base of the meal is frybread, a traditional bread created 144 years ago when Navajo Indians were made to relocate 300-miles from Arizona to New Mexico. Today, frybread typically consists of flour, water, salt, oil and baking powder. Once the ingredients are mixed together into a dough consistency, you let the bread sit for 30 minutes, roll it into small balls and place the dough into hot oil. Once your base is good and fried you load up beans, ground beef, chopped lettuce, sliced tomato, shredded cheese and of course, green chile. Eating your Indian taco with a fork is optional.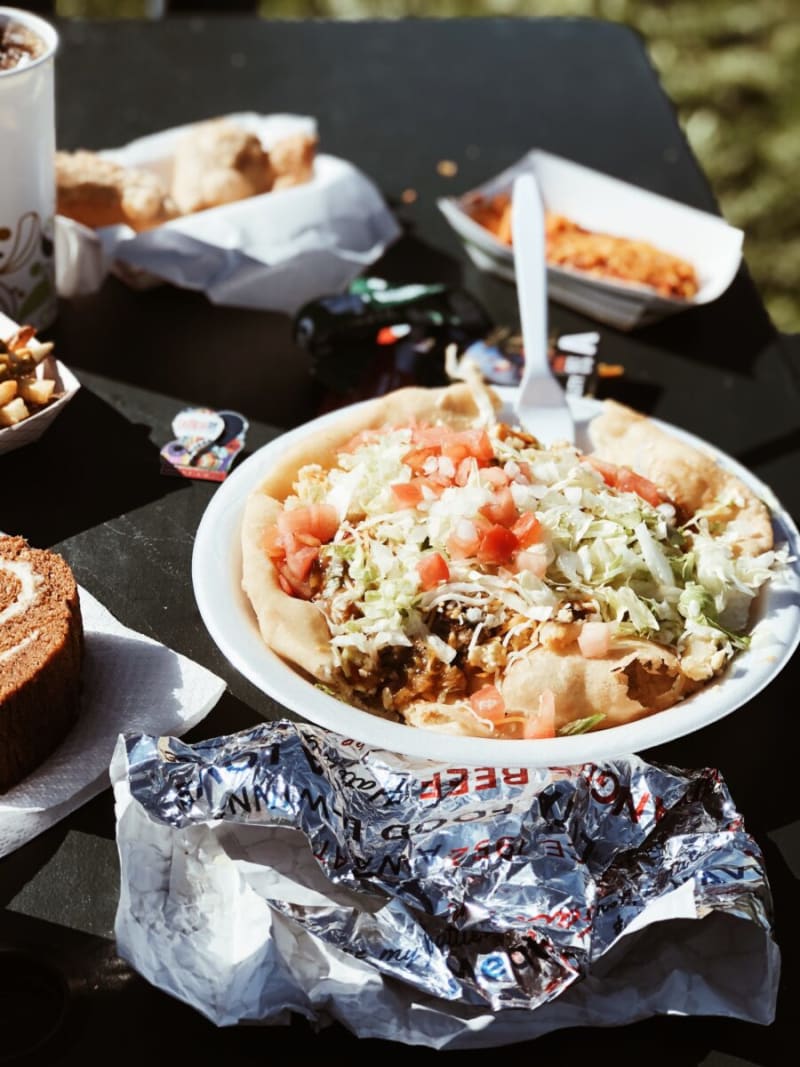 PUMPKIN ROLL
The pumpkin roll was one of the craziest foods we saw at the fiesta, not because it's a wild card by nature but for the setting, it was completely unexpected (and immediately devoured)! Most commonly a Thanksgiving dessert, this cream cheese filled pumpkin goodness was an ideal sugar pick me up after the excitement of the morning festivities wore off.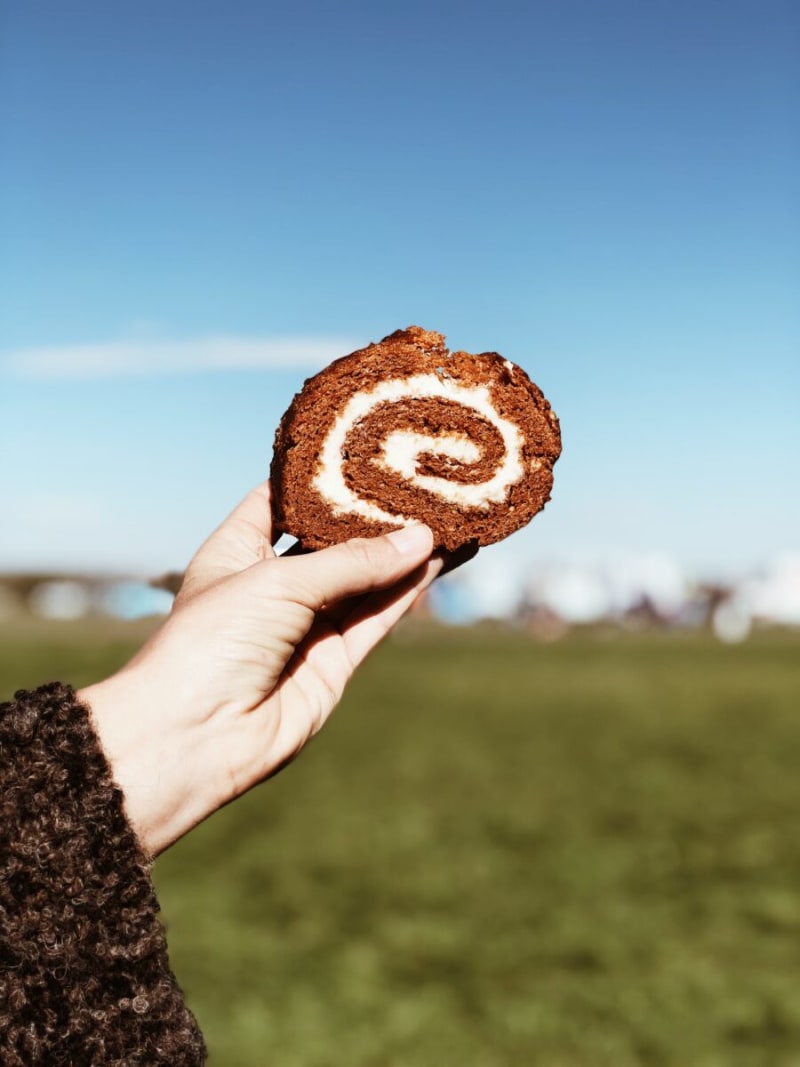 MINI DONUTS
All we can say is, wow. These mini donuts sent us on a sugar rush to outer space. With #1 packaging that mimicked old '60s branding, these tiny little donuts came with a powerful punch. A few of our LMRV crew could only eat half of one while others devoured the entire bag by themselves. This snack was definitely the most sweet and sought after dessert at the entire fiesta.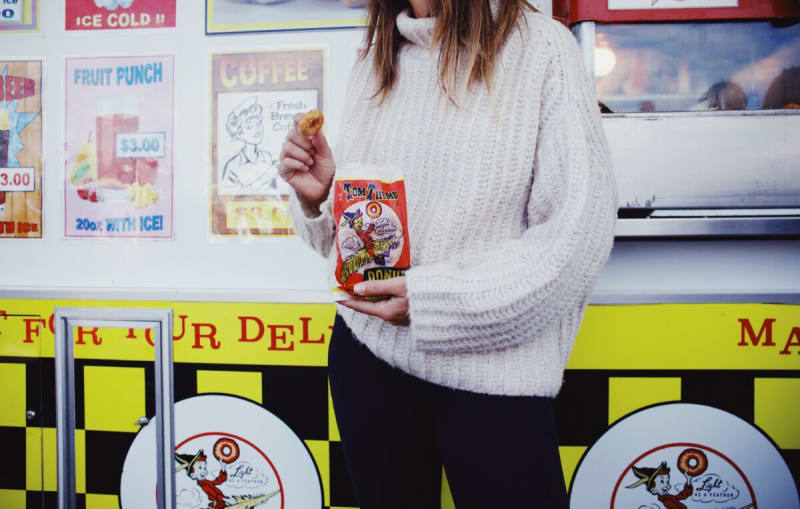 Were you at the 2018 Balloon Festival this year? Let us know your favorite meal in the comment section below! If you're looking for more on the Fiesta, check out our recent blog post, What Two La Mesa RV Employees Learned from Their First Time at A Balloon Festival.