While most RVers head south for the winter or opt to winterize and store their rig, we realize there are folks out there who instead are yearning to chase snowy mountain tops and cozy campfires while surrounded by ice-kissed pine trees. If you've decided to pursue all that winter has in store with your RV this season, let us be the first to say, we're so excited for you. There is much to be gained and experienced while traveling during the end of year holiday season.
If you are a winter sports enthusiast, want to beat the crowds, see a town like a local or if you just love the adventure that snow and cold weather have to offer, we're going to recommend you hit the road come November! RVing in winter can be a bit daunting, so today we're sharing a few of our very own do's and don'ts when it comes to taking your rig into high and cold terrain.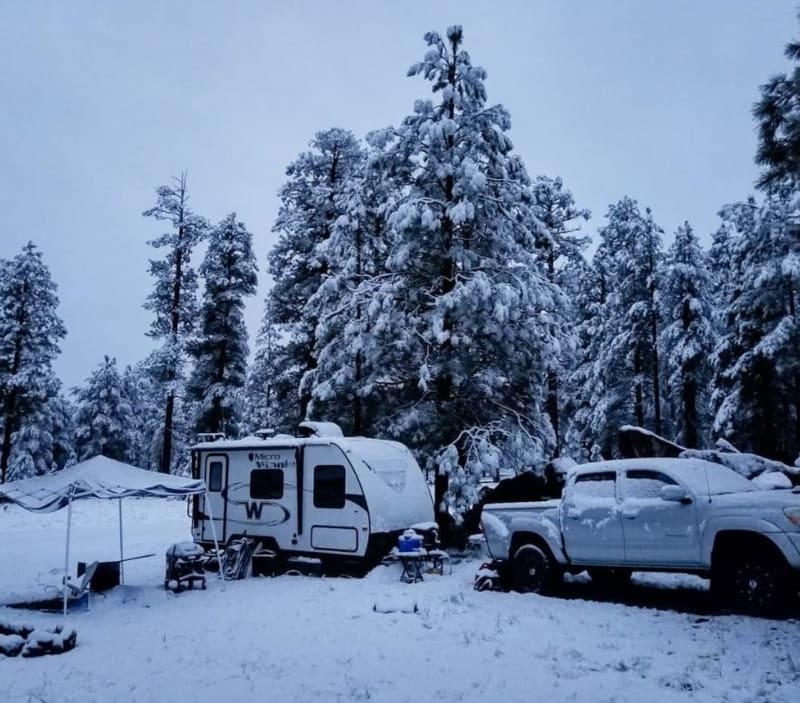 Photography: @marielle.castellanos
DO: SKIRT YOUR RV
If you decide to camp in one spot in your RV and it does not have insulated bays, you will want to skirt your rig in extreme weather. This is necessary for protection and warmth as it can reduce your temperature loss my 25%. It is also known to help with stabilization and minimizes wind rocking.
DO PROTECT YOUR ENGINE 
Did you know diesel can freeze? Diesel fuel begins to gel at 20 degrees. Make your way to any truck stop before the temperature gets below freezing and stock up on winterized diesel.
DO INVEST IN A HEATED WATER HOSE
A heated water hose is standard for winter RVing. Most are rated for -30 degrees. This hose comes in handy to eliminate the need to transfer water to your heated tanks. It's an easy purchase with a big comfort payoff.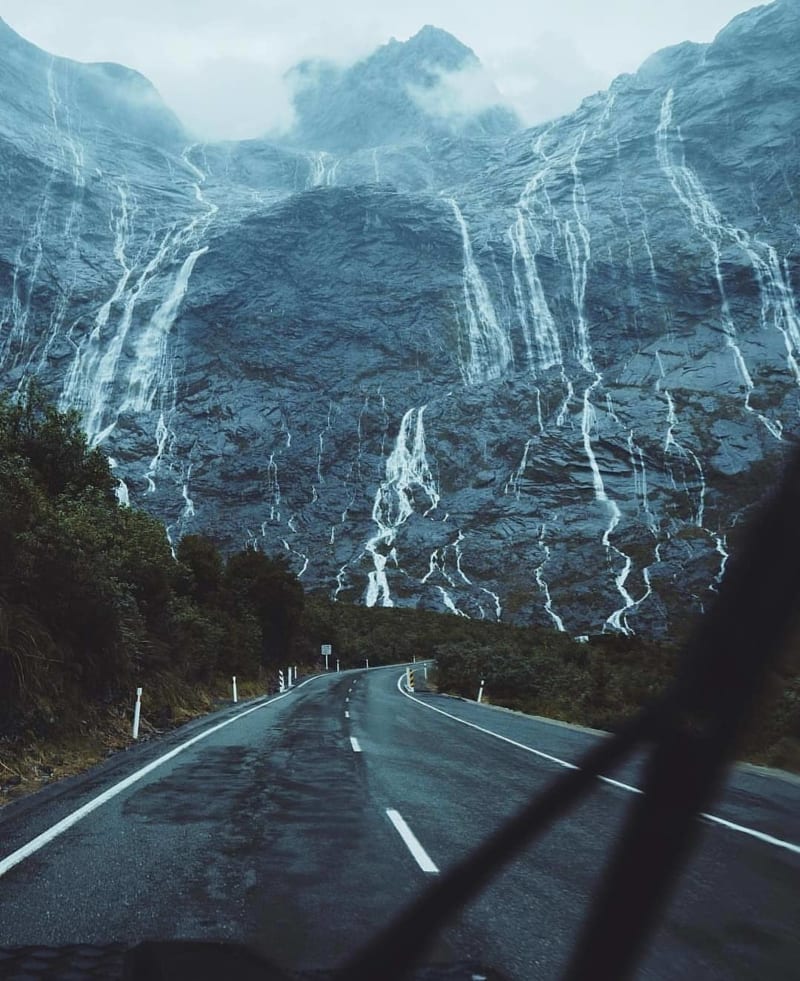 Photography: @jasoncharleshill
DON'T SKIP TIRE CHAINS
Don't get busted with a hefty fine! Most mountain passes require chains in the vehicle, even if you don't need them on your wheels at the time. Keep an eye on the weather when you're traveling in heavy snow and make sure your RV is equipped with the proper chains for your specific motorhome.
DON'T FORGET A SPACE HEATER/HEATED BLANKET
There are tons of options out there, so choose the best one for your RV needs. You'll be glad you invested in a little extra warmth on that exceptionally chilly night. There is nothing worse then trying to sleep but laying wide awake because you're freezing!
DON'T LET CONDENSATION BUILD UP
Condensation is not your friend in winter. If you notice it accumulating on your walls, appliances, windows, etc, you need to either crack a window (counter intuitive but effective) or purchase a dehumidifier. If you allow water to collect in your home on wheels, you will have a serious mold problem down the road.
DON'T FORGET YOUR FURNACE
Use your furnace to your advantage! Consult with your owners manual first and if you're in the clear to use it regularly (with maintenance upkeep) you can avoid wasting a lot of propane by warming your rig at specific temperatures. Try a low temp when you go to bed, somewhere around 50-54 degrees. As soon as you wake up, turn the temp up to around 62-65. The furnace will run for about 10 minutes and your RV will be at a comfy temperature for your morning routine.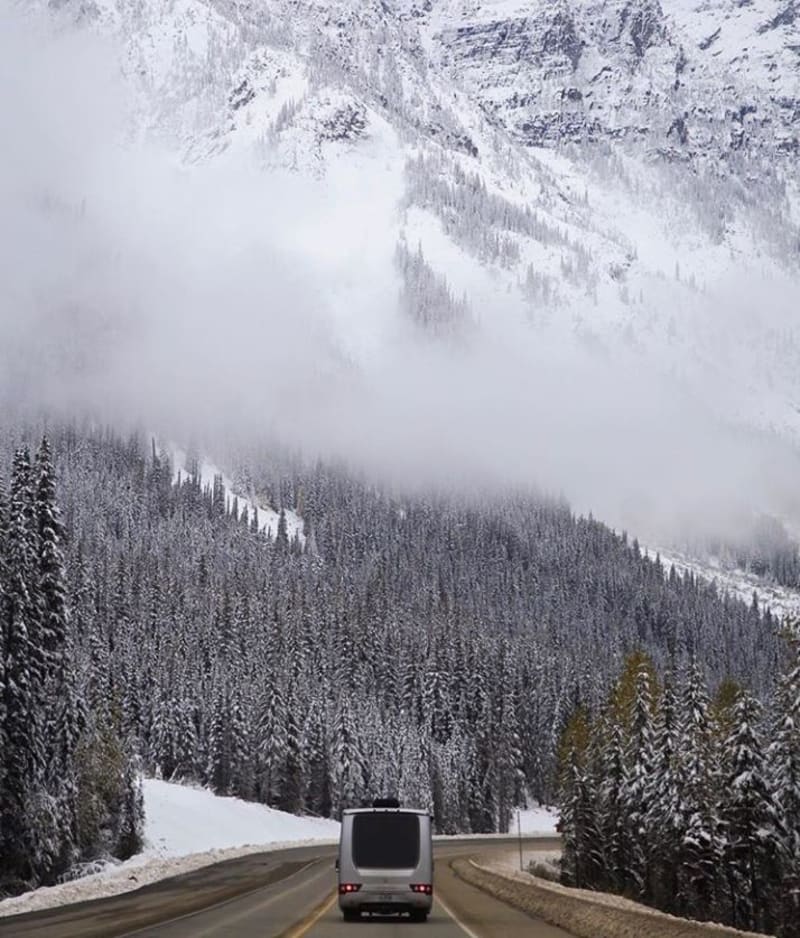 Photography: @kateandnate
Want to learn more? Check out our posts on How to Winterize Your Rig and Tips For Traveling in High Elevation. We want to hear where you'll be venturing to this winter, so be sure to let us know in the comment section below!