New Mexico's International Balloon Fiesta took us by storm, and we mean that in the best possible way! There was splendor and wonder everywhere we turned, the food was divine (more on that later this week), and the balloons, extraordinary. The shapes and sizes of these massive balloons had us scratching our heads asking out loud, "how can something that big, fly?"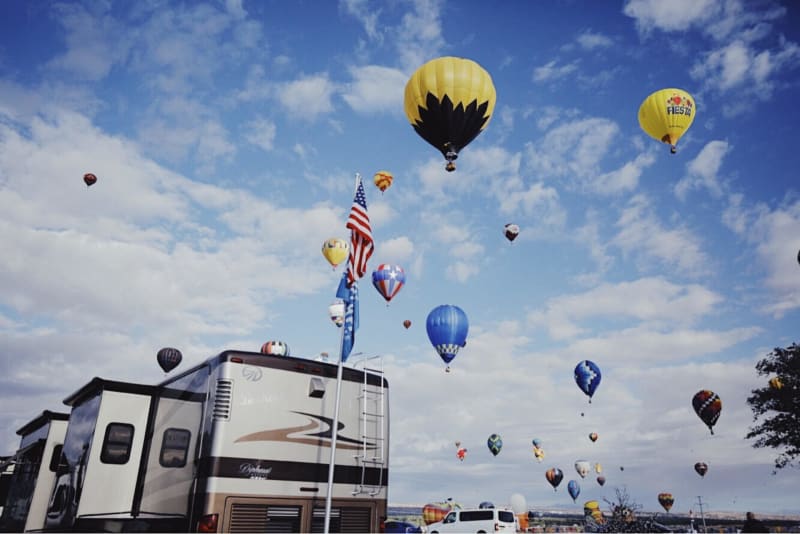 The event temperatures were chilly, but the people were anything but. We made a crew of new friends on the green and got to chat all things Balloon Fiesta. From a couple who's first date was at the Fiesta 20 years ago, a woman who just dodged Hurricane Michael in Florida, to the crew of our La Mesa RV sponsored hot air balloon, we caught up with Fiesta lovers young and old to talk about why they adore the event in New Mexico and what keeps them coming back year after year. Check out the interviews below!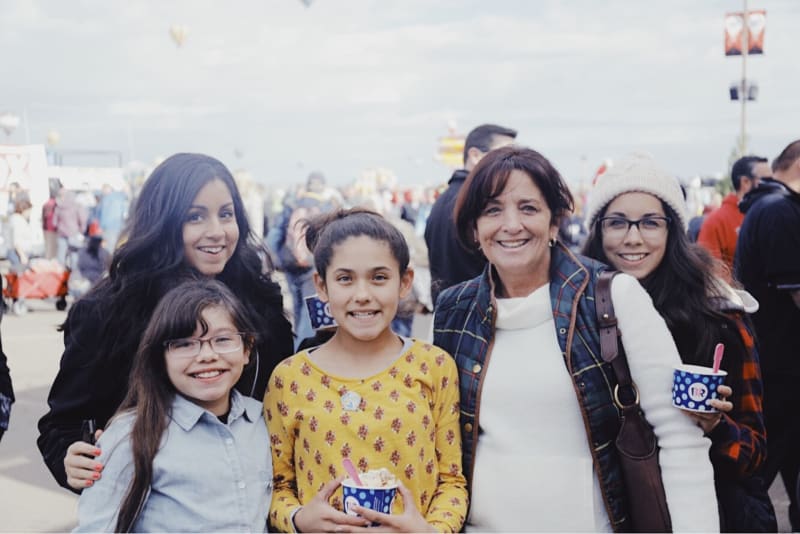 Name: Lisa
From: New Mexico
Years at Fiesta: This is our 19th year!
Favorite Part: I'm from New Mexico so I'm just so proud to be here as I love sharing our culture with people. Every Balloon Fiesta, we meet amazing folks from all over the world. My husband and I had our first date at the Fiesta 19 years ago so it's an incredibly special place for us that we now bring our girls to!
Name: Moraine
From: Florida
Years at Fiesta: First Time! We've always wanted to come and made it happen this year. My family has a travel blog so we packed up and made our way out west this year for the event! We are staying in an RV from Thursday – Sunday on the grounds at the Presidential Compound. I highly recommend RVing at the event!
Favorite Part: So far, I love the pink pig! Also, there was this incredible moment when two mouse balloons turned towards each other and I swear, the balloonists had them kiss!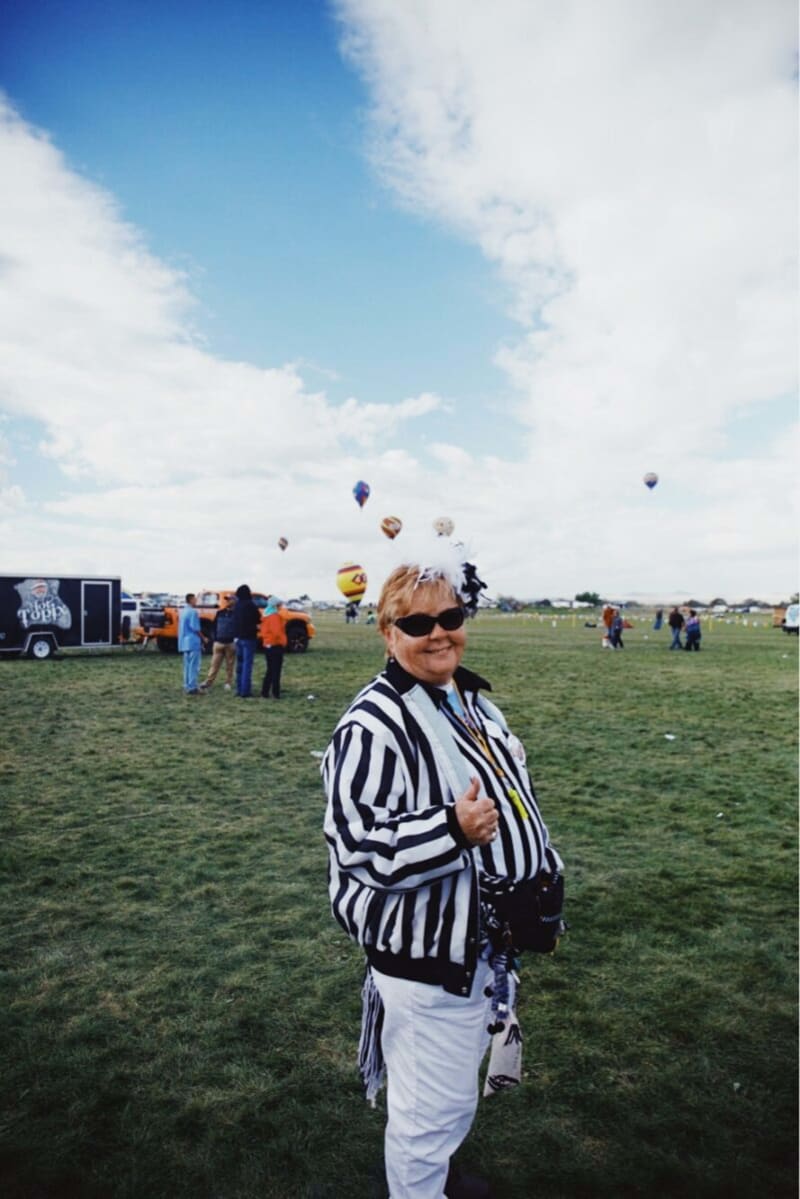 Name: Sheri
From: Wyoming
Years at the Fiesta: This is my 19th year!
Favorite Part: Meeting new people, tailgating, oh and once, I was in a basket that Princess Diana went up in! I obviously didn't go up with her, but I did ride in the same basket she sat in. Not many people can say they've done that. When I first came to the Fiesta, I fell in love with the atmosphere. I immediately wanted to be a zebra and wear their stripes, so I came back the following year and worked as a launch director. Soon after, I started crewing with a balloon from Iowa. My advice for anyone interested in the Fiesta is to come! It's the best!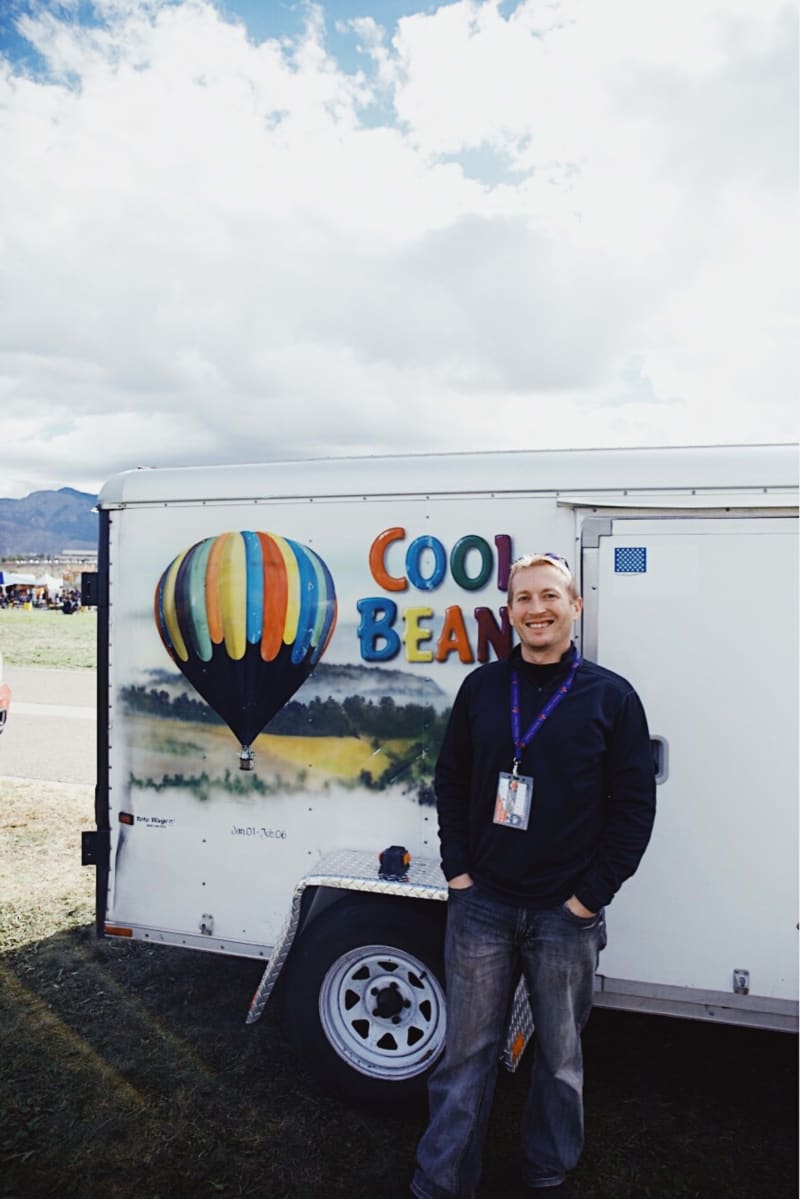 Name: Justin
From: New Mexico
Years at Fiesta: 12 years!
Favorite Part: I got into ballooning because of the girl I was dating at the time. I helped out with a crew once and really enjoyed it. Soon after, I joined up with ski patrol and happened to meet Barney (La Mesa RV's pilot at the Fiesta) and he invited me to crew for him last year. The experience was so fantastic, I had to come back and do it again this year! The Fiesta is always so much fun – way more than you can even anticipate.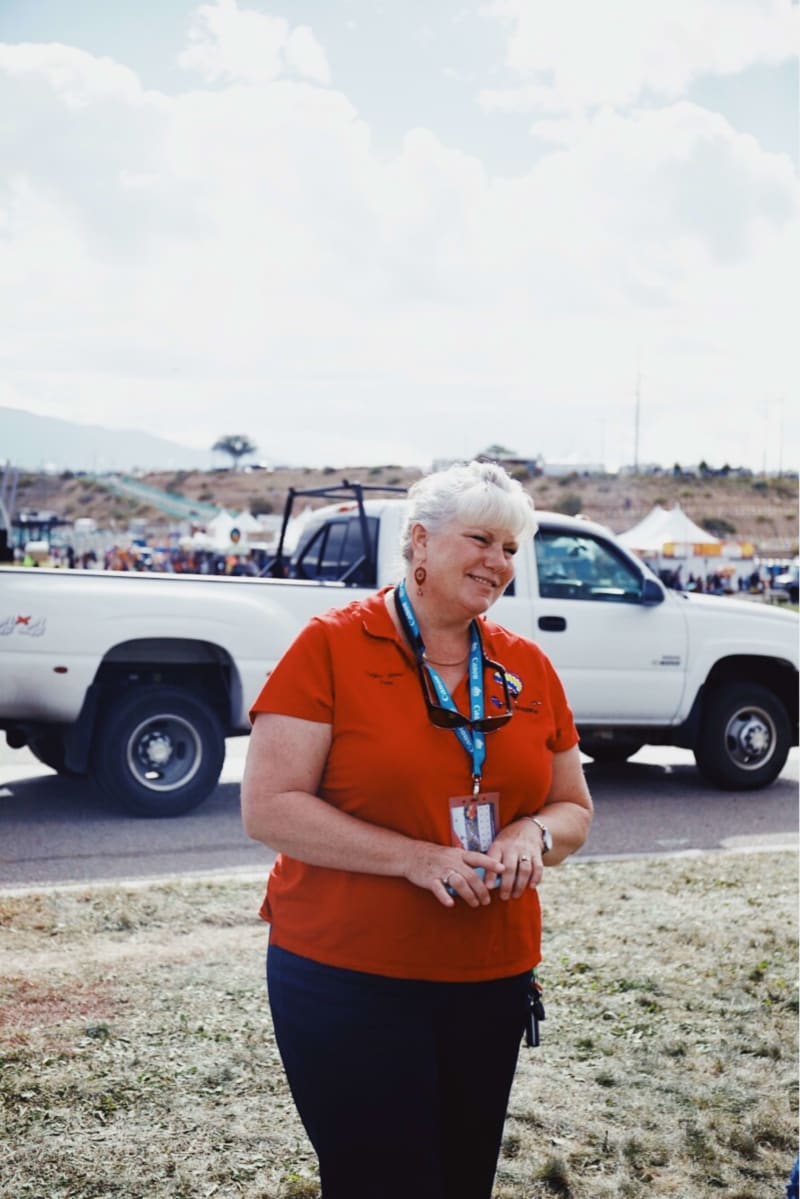 Name: Carol
From: New Mexico
Years at Fiesta: 25 years!
Favorite Part: I'm pilot Barney's wife. I got into ballooning because of him actually. I very distinctly remember him telling me years ago, "You're going to love ballooning!" And I do, but mostly, I love our Cool Beans family, our crew and I adore coming out here to the Fiesta. Seeing all the balloons, the warmth of everyone… it's just a wonderful experience that you can't match anywhere! When ballooning, you're one with the wind so you don't feel vertigo when you're in the air and look down. Every year, we tailgate with four other crews – it's a great time spent with old friends who are now family.
Did you make it to the Balloon Fiesta in New Mexico? We want to hear from you! Tell us your favorite memory from the event for a chance to be featured on our blog and Instagram. If you're looking for RV remodel inspiration this fall, check out our latest interview with 2 Girls 1 Camper as they Give You A Tour of Their Remodeled Class C.