There's nothing that feels more like a road trip than discovering little gems along your RV route, especially when traveling out west. Those quaint, small towns that make you feel like you're home and then questions like, "should we stay here forever?" start popping up in your head. Suddenly, you fantasize a new reality for your entire life in this special place. And why not? RVer's can dream too!
Today we're bringing you the most beautiful small towns on the west coast and where to stay in your motorhome. Who knows, maybe one of these local places ends up being where you call home in your future. Check out the list below.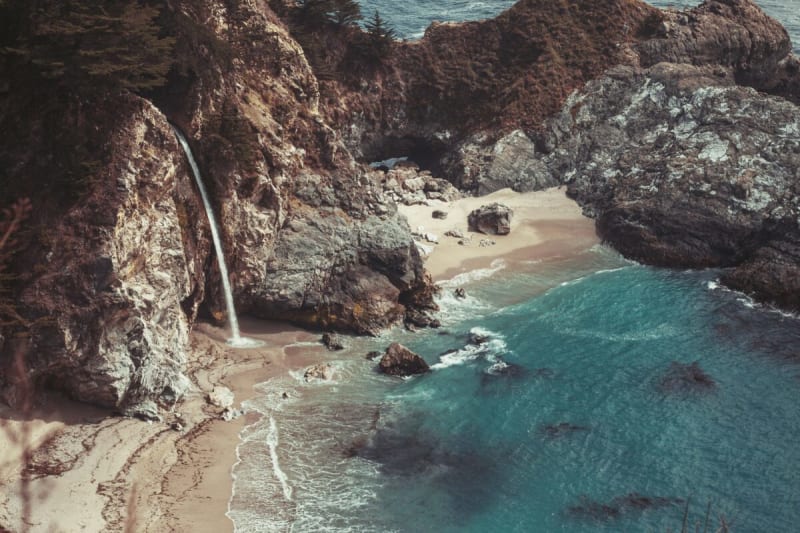 Photography: @hikendal

Big Sur, California
Where to Stay: Riverside Campground and Cabins
We've never met a soul who didn't fall in love with Big Sur. The 90 miles between Monterey Bay and San Simeon make up Big Sur's remote landscape. Drive along the Pacific Coast Highway to take in breathtaking coastal views. With PCH clinging to the edge of ocean cliffs, you will experience spectacular views of an endless coastline. Stop at Big Sur Bakery for your dining needs, enjoy the killer view at McWay Falls, drive over Bixby Creek Bridge and spend the day at Pfeiffer State Park. 

Encinitas, California
Where to Stay: San Elijo State Beach
Do you surf or enjoy that old-school Southern California vibe? Encinitas was made for you. Nestled between San Diego and L.A., this beautiful coastline is known for its point break on Swami's Beach. This beach side town is so much more than surfing though – its 100 year-old downtown is riddled with bars, local taco shops, historical boat houses and the very cool, very retro La Paloma Theatre. Grab a burrito at Haggos Organic Taco and ride your bike along the shore. We promise, you won't be disappointed.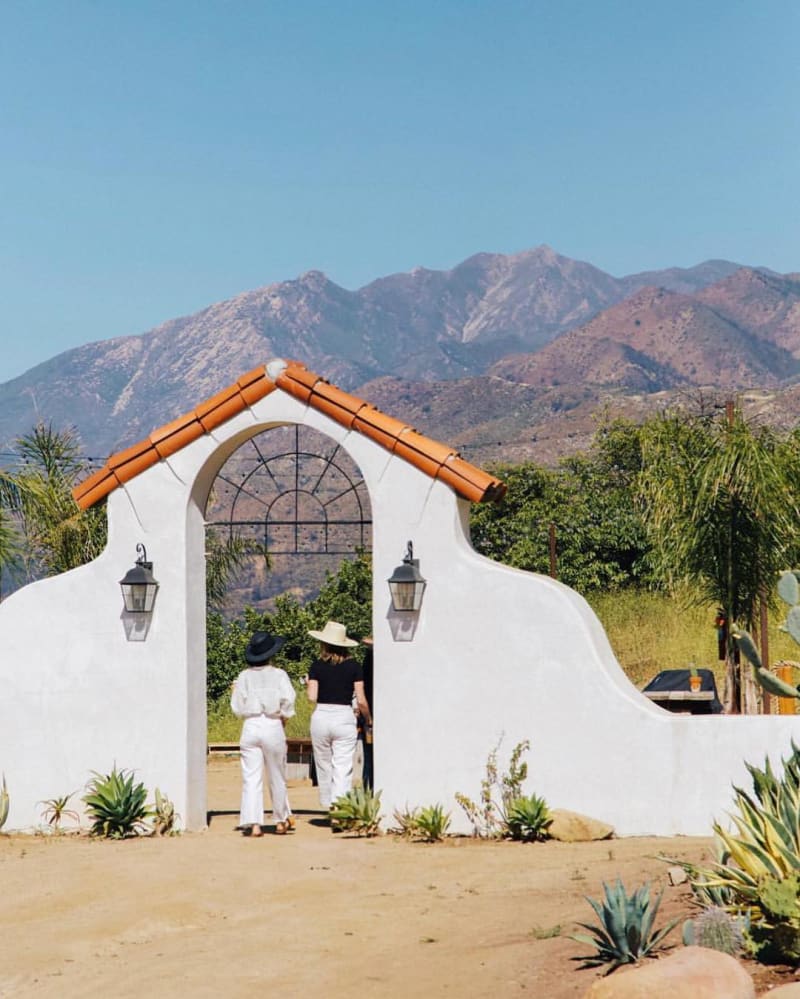 Photography: @ojaivistafarm

Ojai, California
Where to Stay: Dennison Park Campground
Ojai is the epitome of charm. Located northeast of Los Angeles, this quaint town is full of olive groves, local art, delicious cuisine's and breathtaking hikes. Check out Rose Valley Falls and make sure you grab a spa treatment at Ojai Valley Inn and Spa. You will truly fall in love with this sophisticated town. We won't blame you if you never want to leave.
Morro Bay, California
Where to Stay: Morro Dunes RV Park
North of San Luis Obispo (SLO) is a stunning town with a 500+ foot volcanic peak known as Morro Rock, which sits in the water right offshore. This feature is unique to Morro Bay and attracts locals and tourists alike year round. When you come, be sure to check out Morro Bay State Park Natural History Museum, take a tour of wine country, rent a sailboat and then sit back, relax and enjoy the local vibe of this quaint town.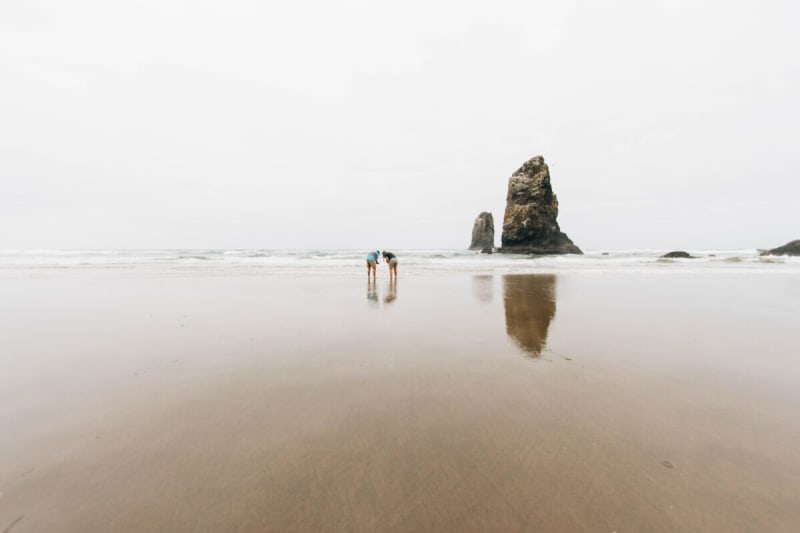 Photography: @evankirby2
Joseph, Oregon
Where to Stay: Mountain View RV Park
Located in Northeast Oregon is the perfect town of Joseph. Everyone who comes through falls in love with the town, named after Nez Perce Chief Joseph because it's packed with history and is a haven for outdoor adventure seekers. From Eagle Cap Wilderness to Little Switzerland of America, Joseph is like no other place in the states. Downtown, the streets are full of stunning bronze sculptures and storefronts are equipped with beautiful work by local artists, galleries and diners.  

Pacific City, Oregon
Where to Stay: Thousand Trails RV Park
Do you like local brewery's? We've got the perfect town for you. Come to Pelican Brewing Company for your brewery on the beach needs. Yes, this brewery is located directly on the beach, making it the best place to watch the sunset over the Pacific. This tiny town of 1,000 people is a must-see for folks who appreciate the finer, quieter things in life. No crowds, no waiting, this special town is ideal for the RVer who wants to relax with loved ones and take in the scenery.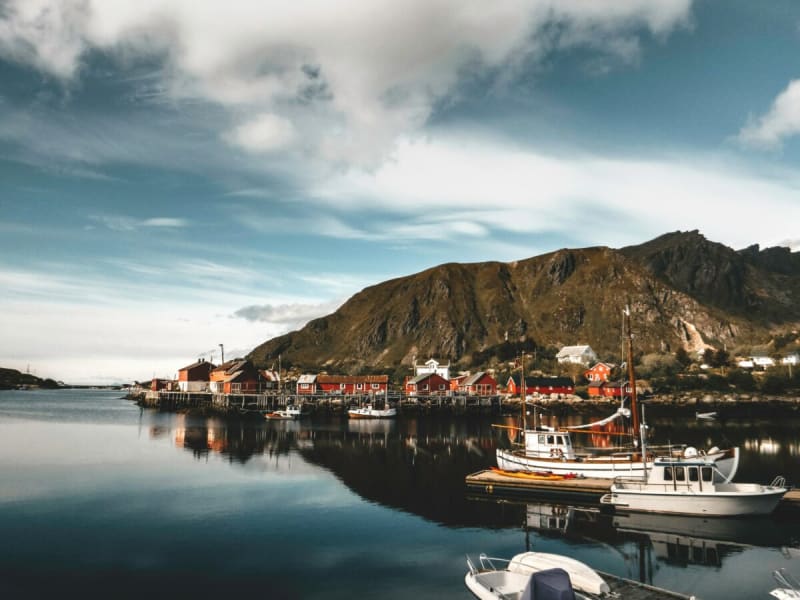 Photography: @hauntedeyes

Friday Harbor, San Juan Island, Washington
Where to Stay: San Juan County Fairgrounds
This coastal, Northwest treasure is yours for the taking. From peaceful landscapes to diverse wildlife, San Juan Island is known for its local feel. Farmers, makers and chefs from all over have relocated to this oceanside haven because of its stunning beauty and community. Kayak with orcas, dine in style and explore the islands exquisite beauty without the crowds. 
Lummi Island, Washington
Where to Stay: Bellingham RV Park
Lummi Island is a five minute ferry ride from Bellingham and it is the place food lovers around the world go to experience one of America's top restaurants, The Willow Inn. Chef Blaine Wetzel has described his take on food as, "a story about the land." Everything is seasonal, local, fished, foraged and farmed daily. Take a break from all the delicious grub to whale watch, hike and explore this picturesque island. 

Looking for a last minute spot to celebrate New Year's Eve? Check out our recent post on the Top Destinations to Spend the New Year in Your RV and be sure to leave us a comment on where you're ringing in the new year!