Down a dusty road running westward from Yucca Valley lies a quiet town unlike any other you will find in the deserts of San Bernardino. Since 1946, Pioneertown has been coaxing a diverse variety of travelers into a nostalgic and truly authentic Old Western experience.
If you find yourself wondering how you would fare in the peaceful desolation of the high desert during the simpler times of the wild west, this road trip destination is just for you. Follow along below as we take a trek through the legend, history and hottest travel spots along the way to our most favorite old west oasis: Pioneertown.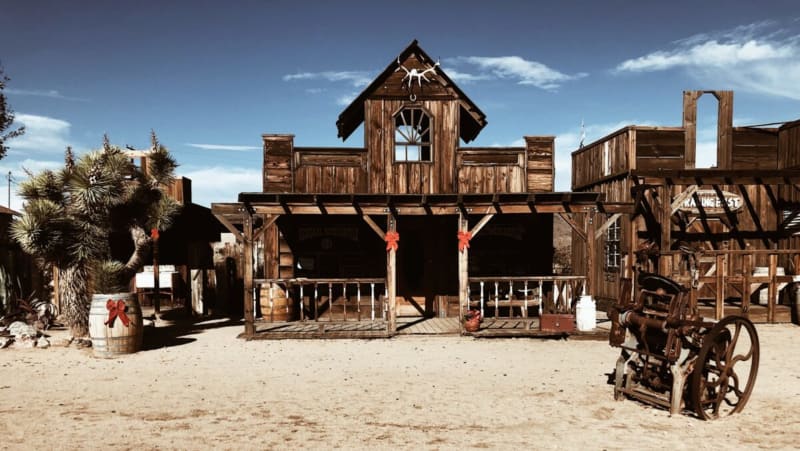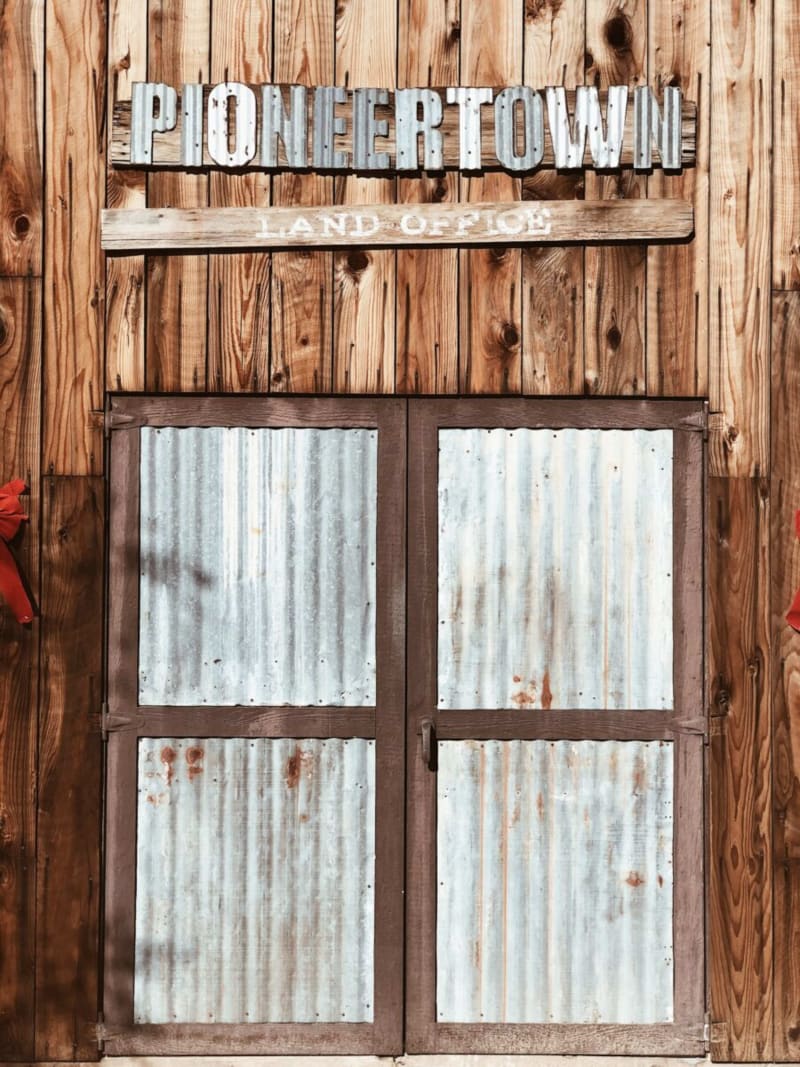 The Local Legend
As the story goes, actor Dick Curtis loaned an old woman $25 (that would be about $380 today). As Curtis' investment grew over time, the woman, unable to repay, opted to grant Curtis an untouched plot of land. The kicker was that it was about 125 miles away from Los Angeles and could only be reached by horseback.  Still, Curtis followed his curiosity to the San Bernardino Mountains. He would then return, inspired with a one-of-a-kind idea.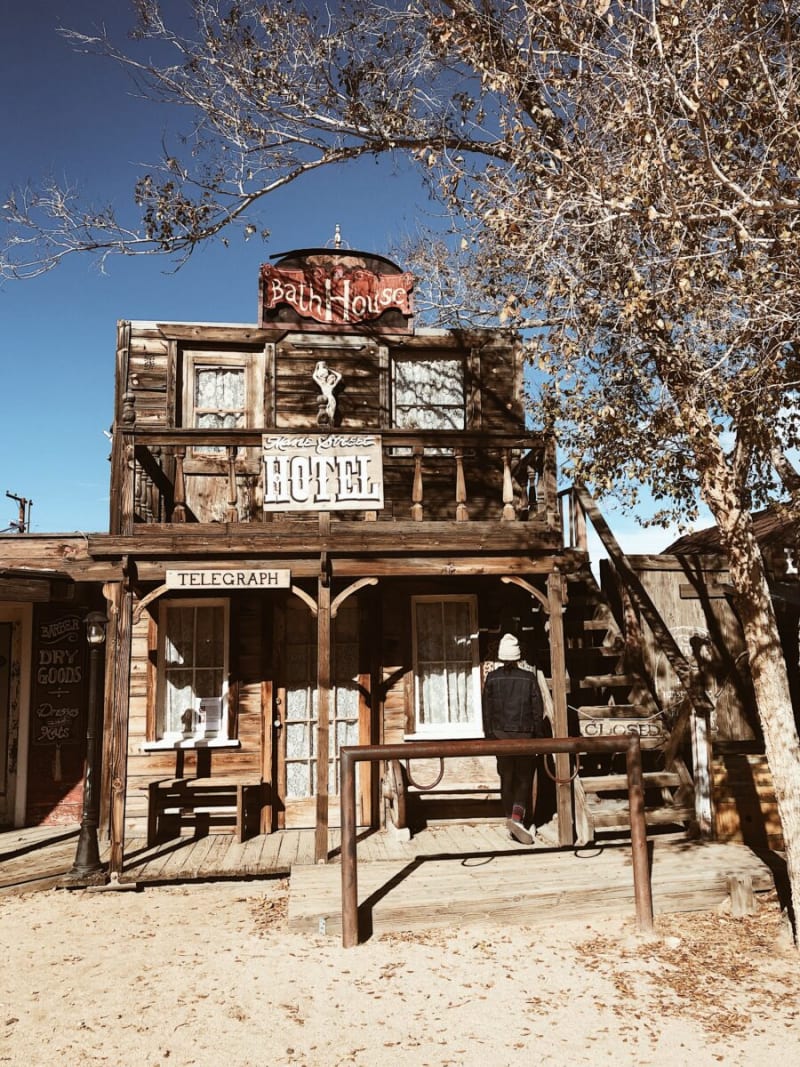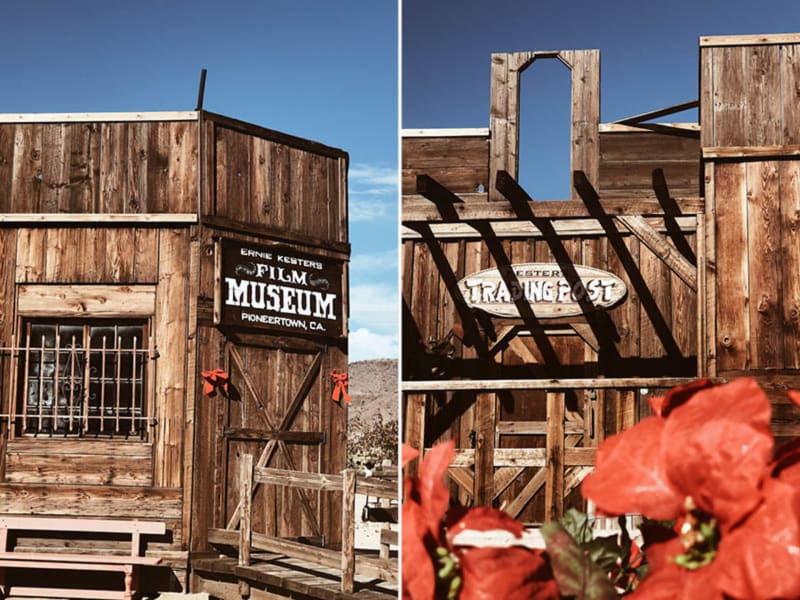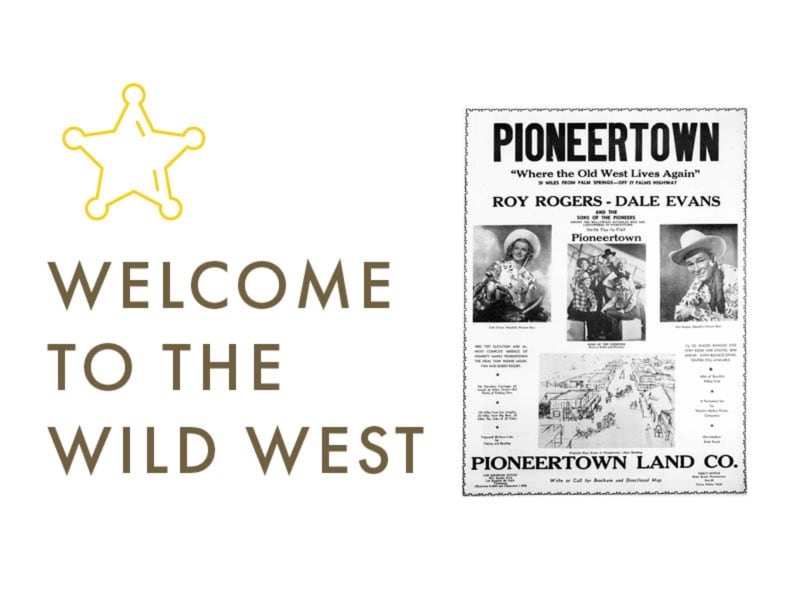 The True History
Curtis convened with enterprising Hollywood investors to develop a living, breathing old western movie set. Meant to be the real deal, Pioneertown was envisioned to be fully self-contained and self-efficient while possessing such authenticity, locals and visitors could feel as though they've traveled back in time to the 1880's.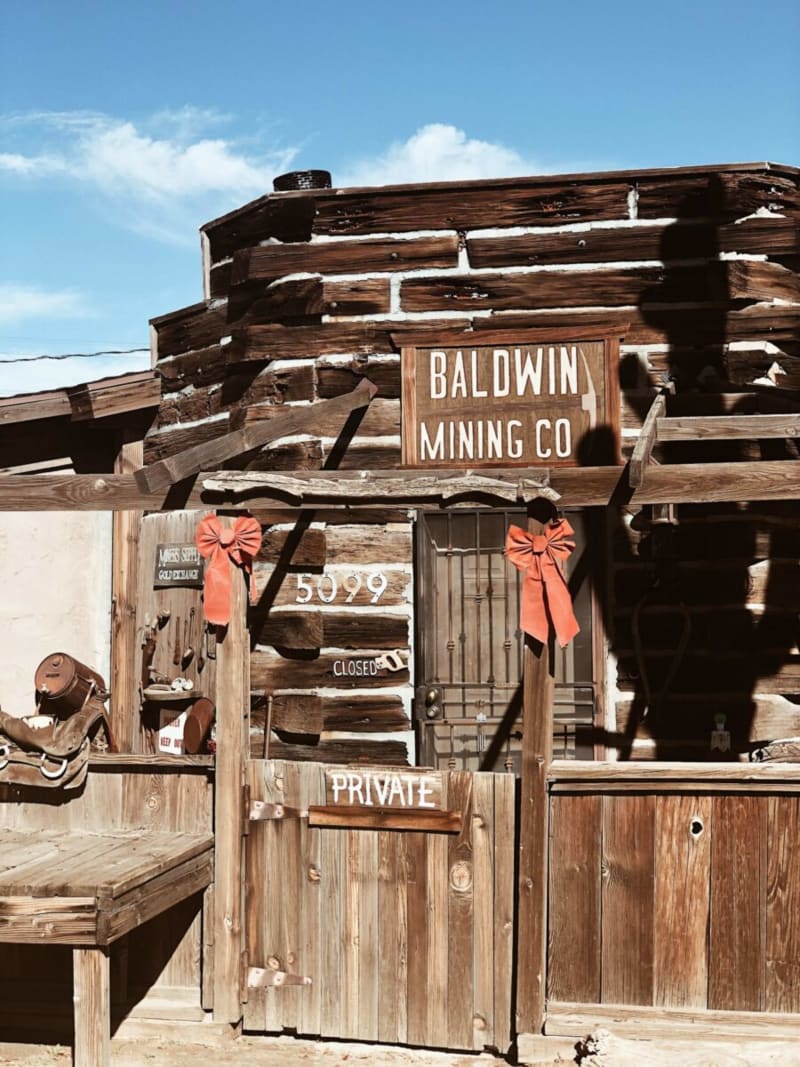 Other renowned investors of Pioneertown included Gene Autry, Roy Rogers, Russell Hayden and the Sons of the Pioneers, who later would write and record a song with Milton Estes to promote the fledgling town. The cowboy country song is titled "Out in Pioneertown" and I absolutely recommend listening to it as you approach this desert gem of a destination.
Over 50 productions were filmed in Pioneertown throughout Hollywood's golden age. Notable movies and shows include Annie Oakley, Buffalo Bill Jr., Cisco Kid, and The Gene Autry Show.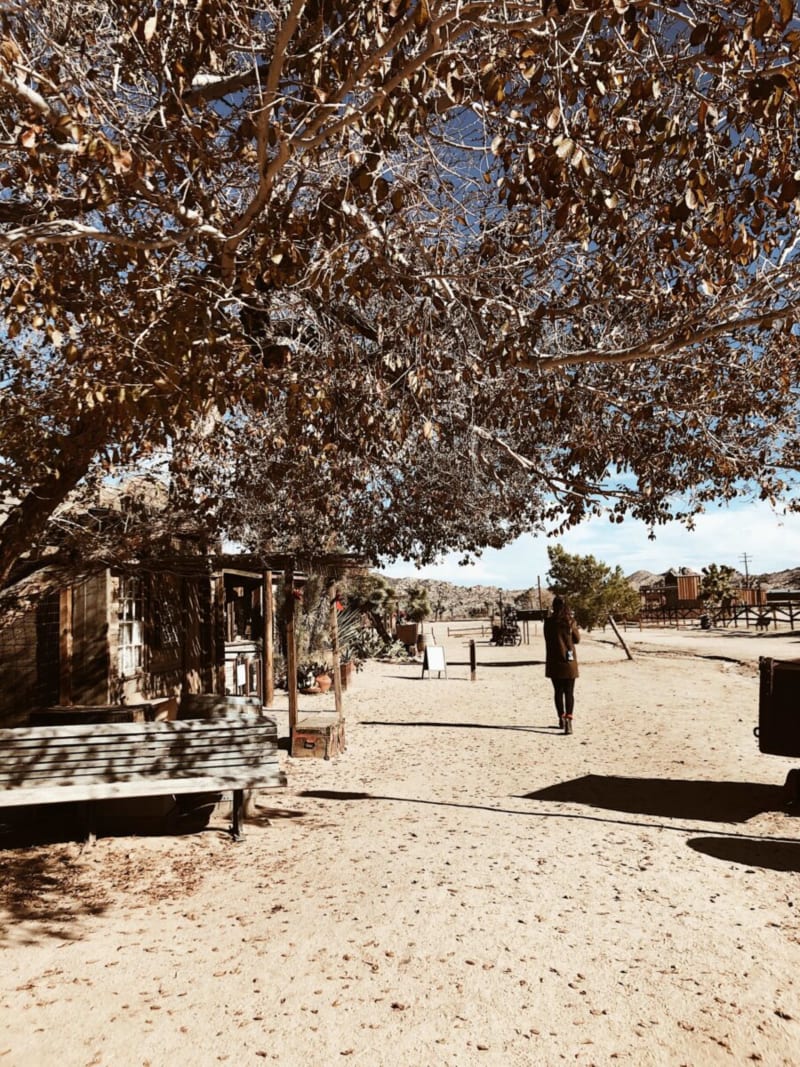 The Town Today
True to the spaghetti western spirit, Pioneertown's current population count is at 605. Still, this long-standing town has become a bit of a legend, drawing in visitors from various walks of life. From caravans of bikers to a steady slew of young business-owners, creatively pursuing the prospects of this town's charm. Now, you will find a range of unique shops down Mane Street, from handmade pottery to antiquities from local collectors.
Where to Go Along the Way
The high desert is brimming with must-see stops, sights and activities, but if the lonesome cowboy tune of the old west is calling your name, here are some destinations and places to camp at as you make your way out to Pioneertown.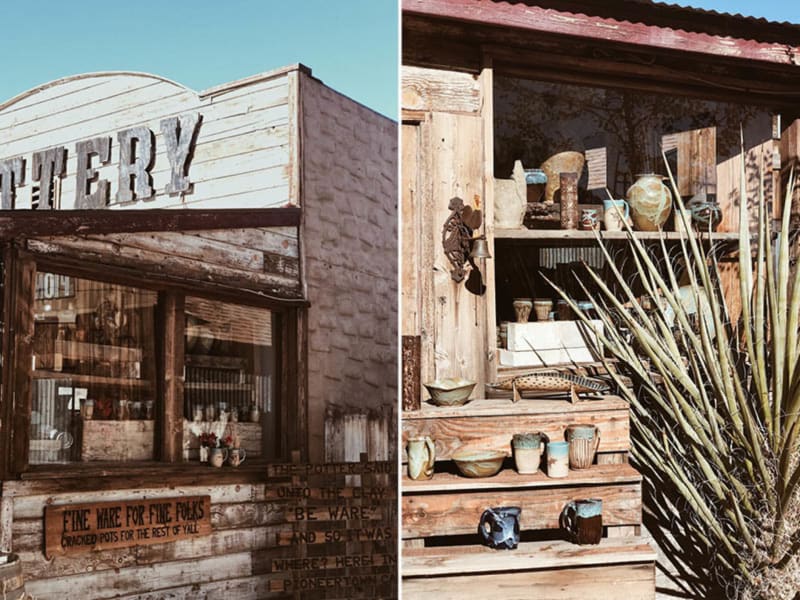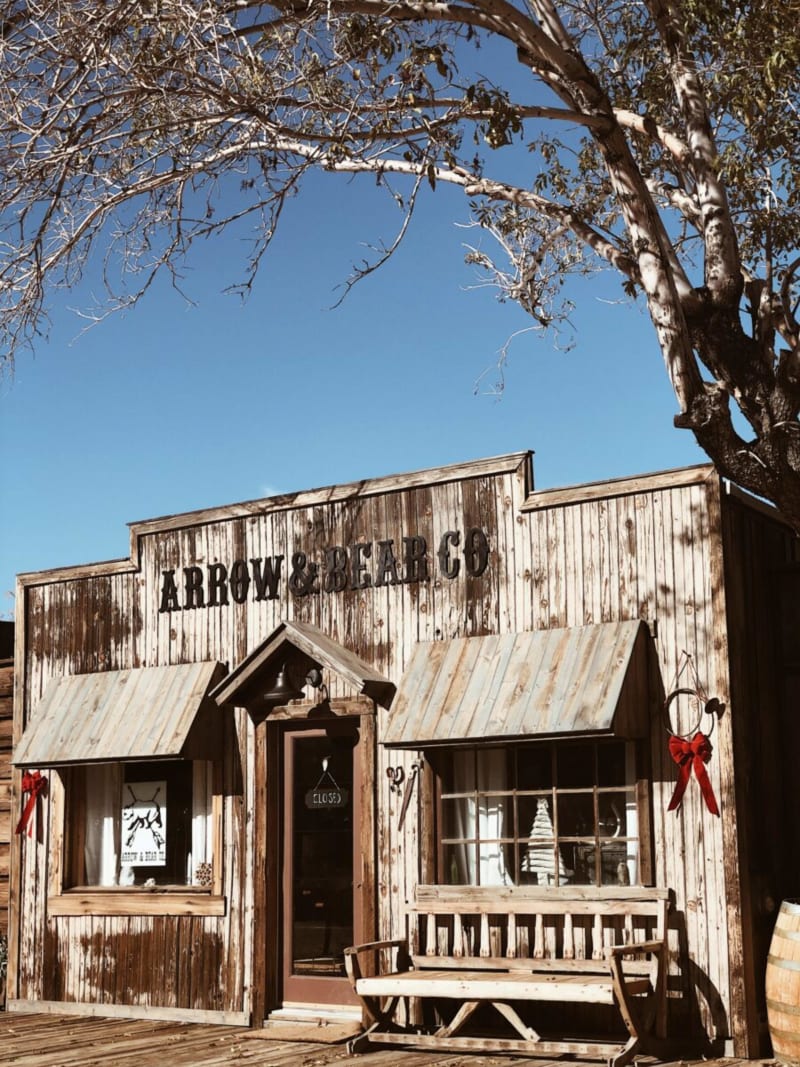 Joshua Tree National Park
Let's be honest with ourselves here. It wouldn't be a true road trip into the Californian high desert without taking in the hikes, sights and activities of Joshua Tree. Go free climbing at Skull Rock or take a stroll down the mesmerizing, winding paths of Cholla Cactus Garden. Filled with boundless natural wonder, it's no surprise as to why Joshua Tree remains to be a popular travel spot for campers, hikers, climbers and adventure-seekers alike.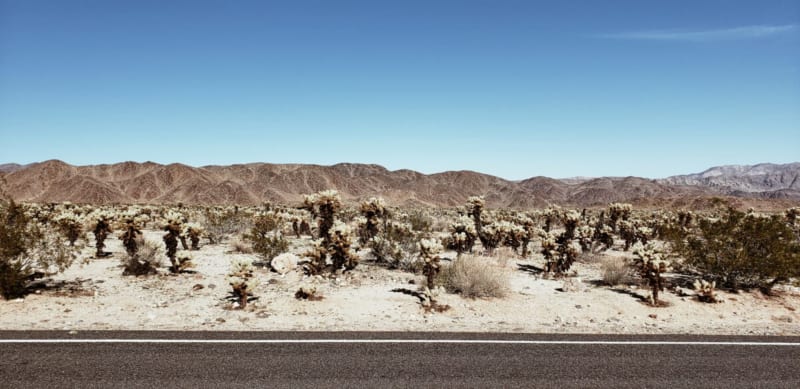 Pappy + Harriet's Pioneertown Palace
Some could say that the heart of Pioneertown resides in this famous family-owned cantina. Before its establishment in 1982, the restaurant ran as an outlaw biker burrito bar for ten years. The building stayed in the family and re-opened with a more family-friendly atmosphere (the bikers would still drop by for the great food). Since then, Pappy and Harriet's has become a hybrid restaurant and music venue housing performances from acclaimed artists including Leon Russel, Paul McCartney, Robert Plant, Vampire Weekend and Sean Lennon. This restaurant remains an entertainment hot-spot, delighting anyone who steps in with authentic tex-mex tastes.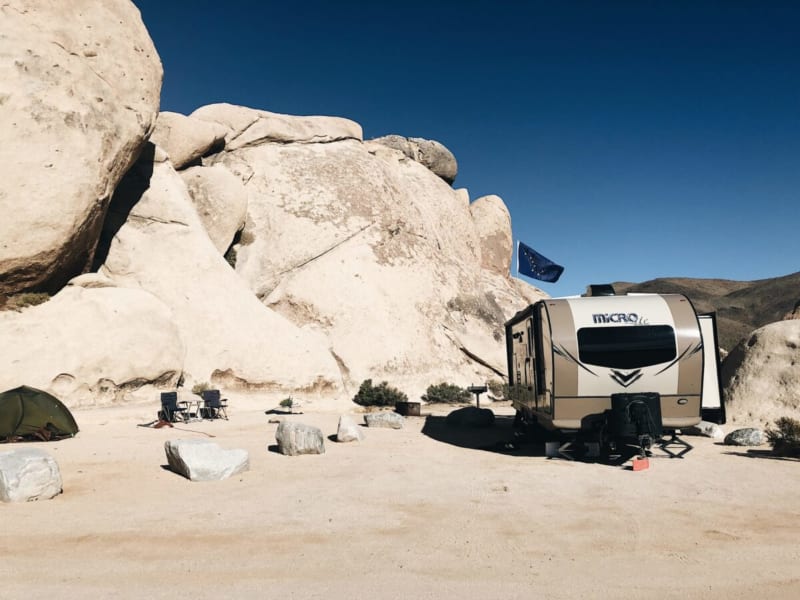 RV Campsites Within Driving Distance of Pioneertown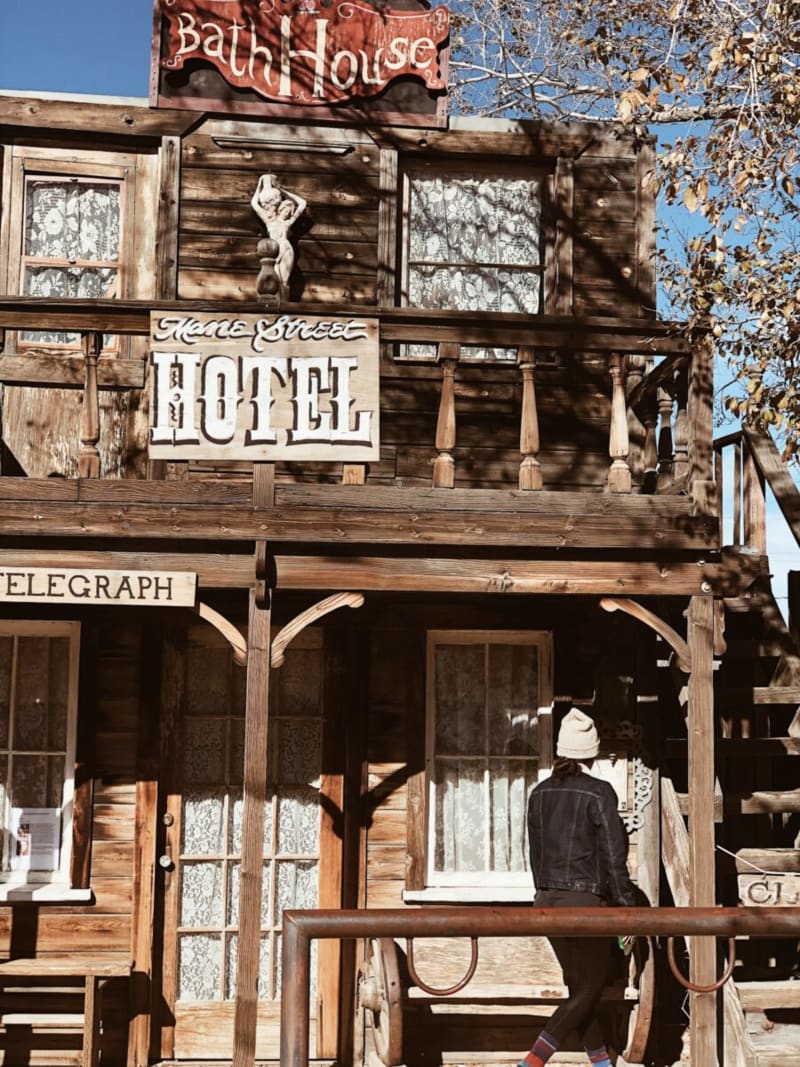 Throw on your boots and pack up some canned beans — the old wild west beckons your name. The best part? You'll be fit as a fiddle from your trek through the Morongo Basin. Don't believe us? Click here for a round-up of our Top Travel Activities That Will Make You Forget You're Working Out.