Last Sunday, stargazers across the nation gathered to witness the rare lunar occurrence of January's Super Blood Wolf Moon. While onlookers along the Pacific coasts of North and South America were treated with a full 62-minute phenomenon, the next lunar eclipse is expected to last only 15 minutes (May 2021). Needless to say, we'll all have to plan ahead and travel prepared to enjoy the next total eclipse. To help you prep, we're going over what to do, what to get, and where to go to enjoy the next lunar eclipse, along with any other celestial event in the sky, all with the help and guidance of REI.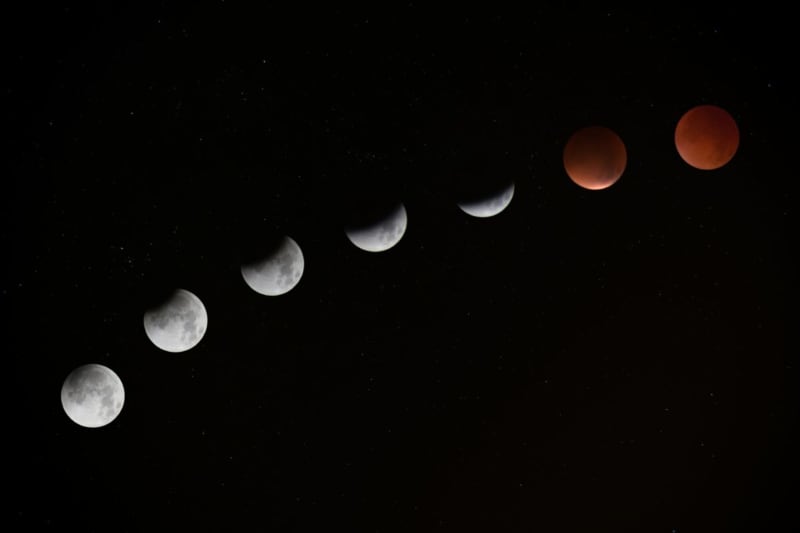 Photography: Jake Hills
A dreamy, cotton candy sky greeted us as we hit the road to Pima County Trailhead for a full moon hiking class with REI. As we made way for a crisp two-mile hike, the sun began to sink into the horizon and stars began to rise, treating the small class of 15 to a breathtaking transition into a full-moon vista. We quickly learned that there are plenty of perks to hiking at night.
Hikers have a chance at finding some respite from the daytime heat and can enjoy an unobstructed view of the Milky Way, unlike anything we can see while in "civilization". To get the most out of your next after-dark adventure, here are some hacks we learned along the way…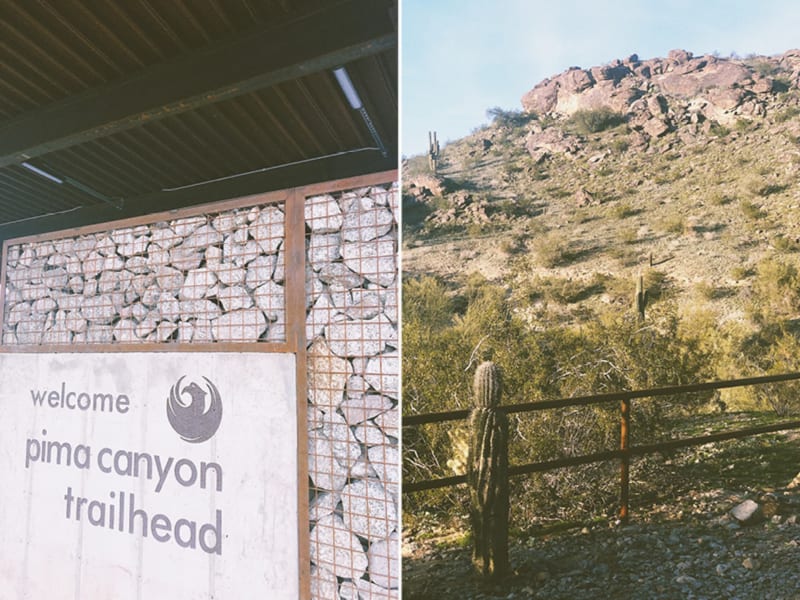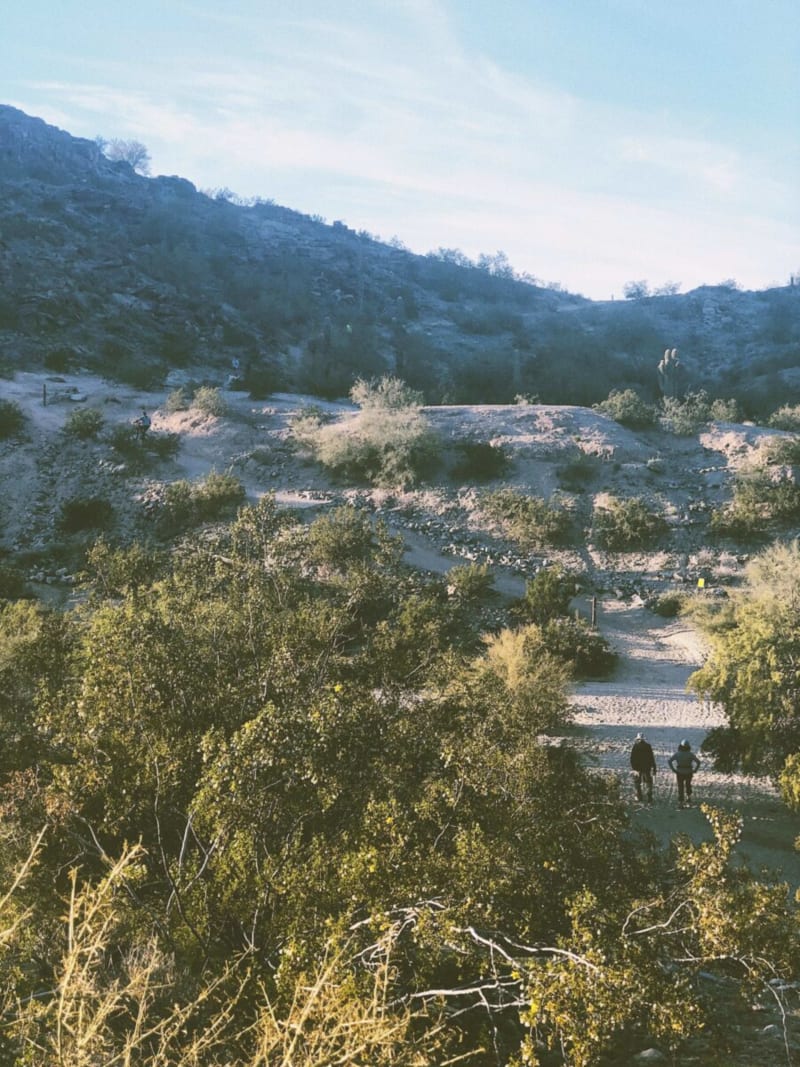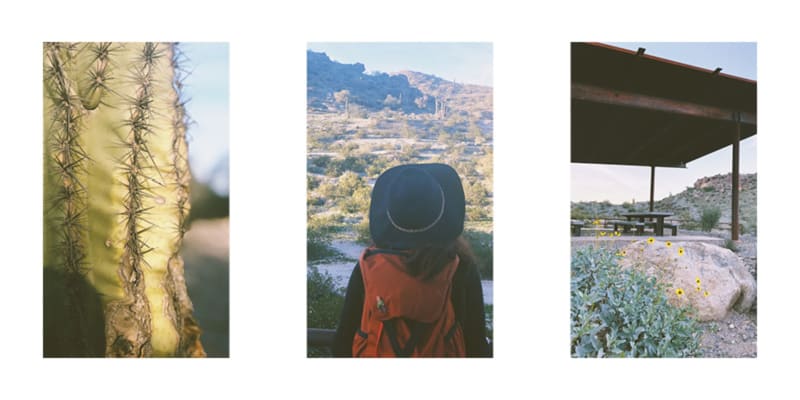 Find the right time and place.
If you are a night hiking novice, we highly recommend starting off with the brightest lunar phase. Familiar hiking routes and trails with light colored natural elements are the perfect places to start if you're new to night hikes.
Start with the sun.
You'll find yourself far more motivated to explore the night if you start off your journey with the setting sun on your side. It also allows you to enjoy the heavens with two different perspectives. What could beat that?
Prepare Your Pack.
As you pack your water and emergency gear, be sure to do yourself a favor and keep things organized. Navigating the pockets of your pack can prove difficult without extra lighting, and you'll want to avoid that extra lighting as much as possible (more on that later).
Focus on your four other senses.
With limited visibility at night, you'll especially want to tune into your sense of touch. From your foot to the sounds of critters off in the distance, you'll find yourself more in touch with the wilderness around you (okay, this one counts as a perk too).
Bring along extra lighting.
While it's recommended to allow your eyes to adjust to the full moon's light, you never know when you'll need to shed a bit of extra light in an emergency situation. Look for lamps with adjustable brightness and red lighting (it's less abrasive, allowing for quicker eye adjustment). Headlamps are a great choice if you are partial to hiking with free hands. Pack some extra batteries while you're at it.
Avoid any other light sources. Although you'll be trekking with a spare light, you'll want to avoid using it as much as possible. It takes about ten minutes for your eyes to fully adjust and rely on the moonlight. Even a second of exposure to any other source of light will reset your eye's process of adjustment. It's also a good rule of thumb to kindly shut it off as you pass by other hikers, so you don't throw off their adjusted vision.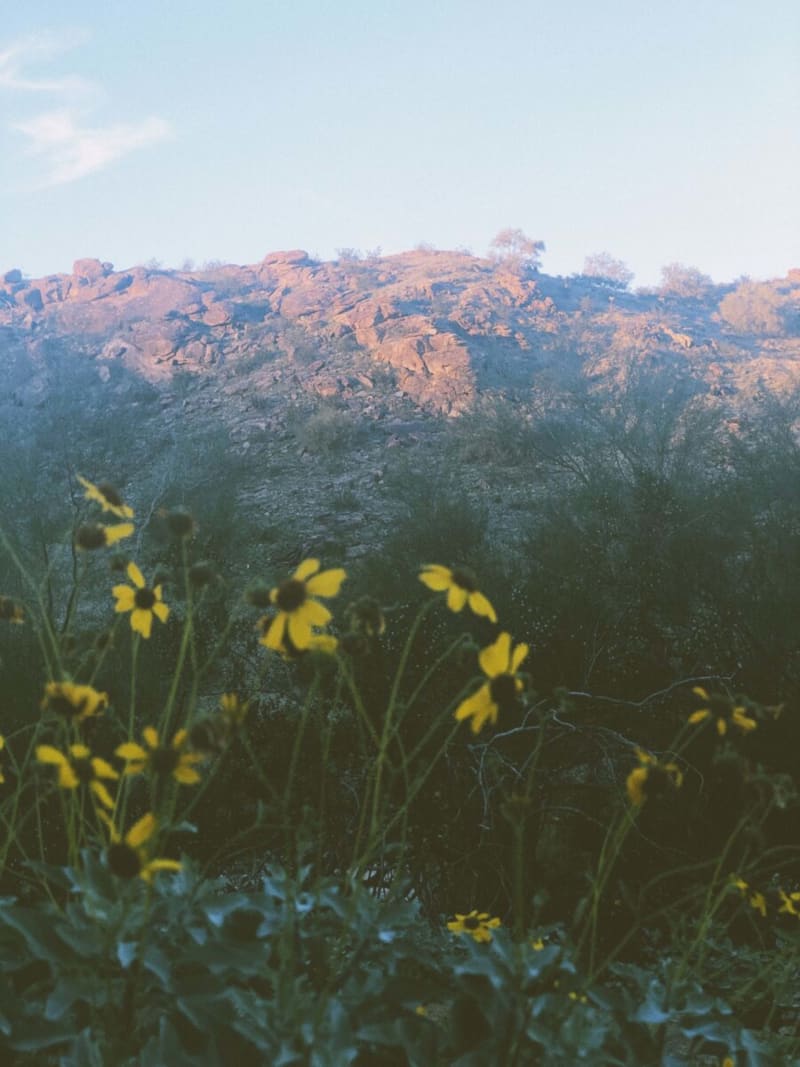 Popular RV Campsites and Dark Sky Parks for Stargazers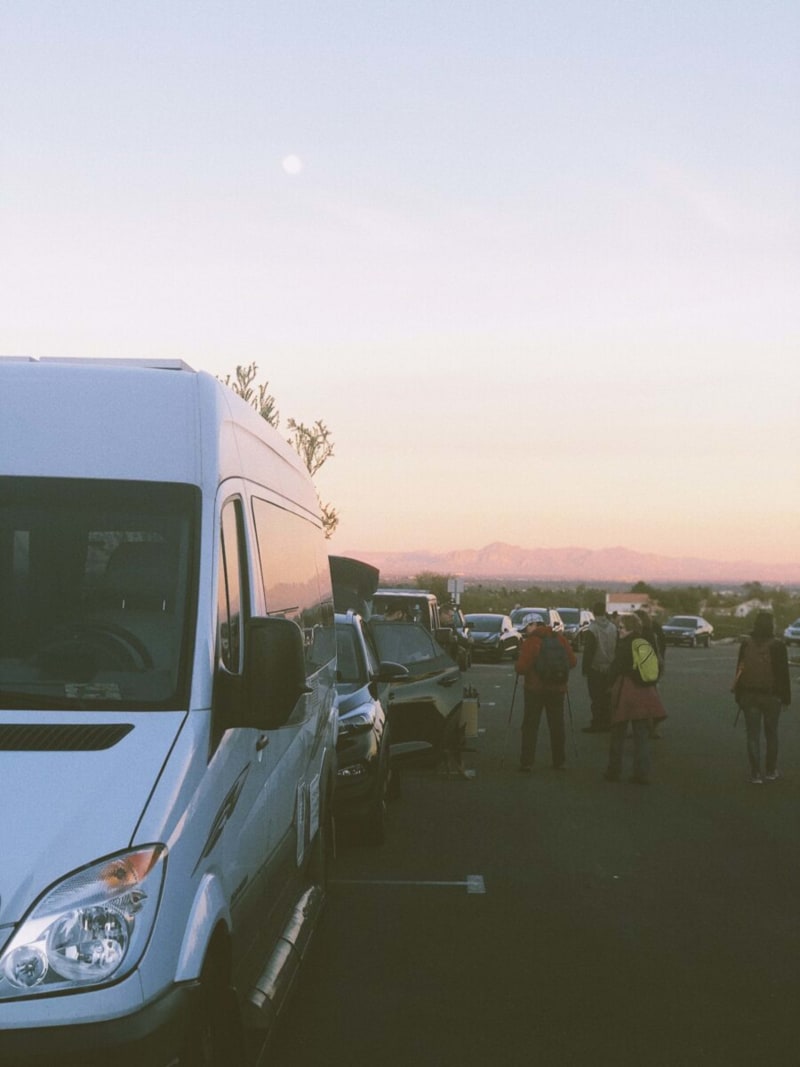 How to Pick the Perfect Binoculars for Stargazing
While you don't really need any viewing gear to enjoy a full or eclipsing moon, bringing along a set of binoculars is highly recommended for those who wish to see the finer details of the night sky. Though you've likely been familiar with the constellation of Orion, you'll never look at the skies the same way after witnessing the clusters and nebulas that otherwise would be impossible to see with the naked eye.
If you're looking to pick out a pair of binoculars for stargazing while out on the road or on a hike, there are a few things to consider.
Stability
If you wish to keep your stargazing gear hand-held, we recommend going no higher than a 15x magnification. Anything with higher magnification would require a tripod or monopod. Binoculars with zoomable magnifications offer great versatility but less field of view, making it harder to follow moving objects. Bigger numbers don't always mean better results!
Portability
Greater magnification generally means greater carry weight. Before you buy a new pair of binoculars, consider where you plan to take them. There are plenty of water-proof and shock-proof options if you plan to take more rugged paths. You'll have to gauge how much weight you're willing to carry against how much detail you wish to see in the sky.
Clarity
The key to finding binoculars with the best specs is to compare the numbers to the size of your exit pupil. Most adults above the age of twenty-five have the exit pupil of a size of five. In practice, a pair of 15×70 binoculars (4.66 exit pupil) offers better brightness and visibility than 25×80 binoculars (3.2 exit pupil), which seems more powerful on paper. To calculate the exit pupil size on a pair of binoculars, simply divide the second number (lens diameter) with the first (magnification power). This will save you from being roped into options with needlessly high specs.
What You Can Learn With REI
REI Co-Op classes and workshops go beyond the stars and sky. Advocating for a life well lived in the outdoors, REI is always hosting hands-on classes for camping, rock climbing, fitness, snow sports, paddling, photography, wilderness medicine and more! While most workshops are pretty affordable, members receive special discount class prices. REI also offers expert advice on all things camping under the moon and sun. If you aren't a member already, we highly recommend them as a reliable resource for all things outdoor adventure and fun fact: members get a discount on all events!
Are you ready to go RV camping under the stars? To guide you to the right stars and spots throughout the calendar year, here's a free printable guide to the basics of stargazing, made specially for road warriors:

Want to learn more about how REI can elevate your RV lifestyle? Check out our recent recap of REI'S West Valley Launch Party to learn more about the benefits of becoming an REI Co-Op member.