From biodegradable coolers to water activated batteries, our team scoured the floors of the 2019 Outdoor Retailer Snow Show to bring you an exclusive first look at the most advanced and elevated products that grabbed our attention for the RVer. Below we've included numerous soon-to-be-released products, where to find them and when they will be hitting the shelves. Get ready to step up your RVing gear game with these innovative, creative and revolutionizing products.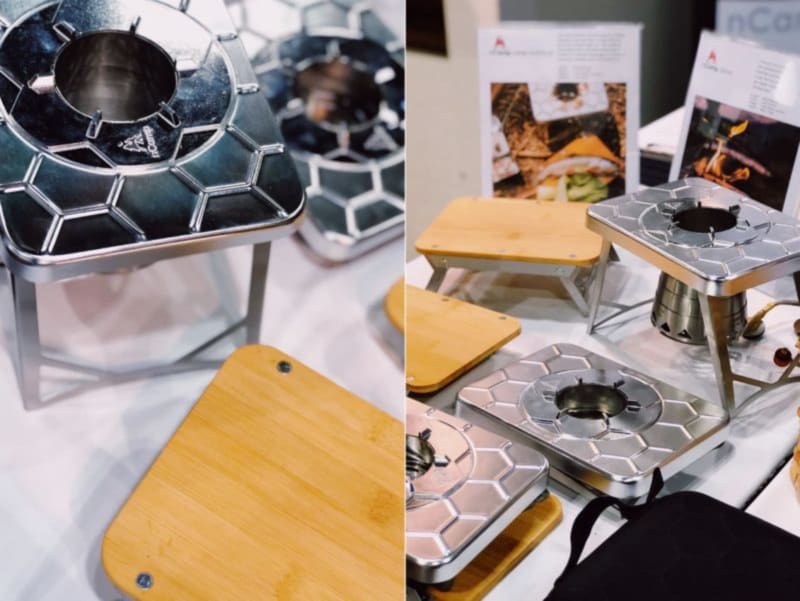 nCamp
Kitchen To Go (BASIC) – Compact Wood Burning Stove & Prep Surface
Details: The dynamic duo that every RVer should get their hands on. This nCamp kit includes the Gen2 compact wood burning stove, constructed with an innovative collapsing combustion chamber that allows it to pack flat and reduce bulk. This effective system uses both wood/biomass and solid/liquid fuels, making it the perfect stove to take with you on your camping trip. Also included is the nCamp Prep Surface that takes all the worries of carrying around a bulky cutting board with you away. This compact, lightweight and elevated work surface will give you a clean and useful place to prepare your next meal by the bonfire. Pre-order this kit now for $55.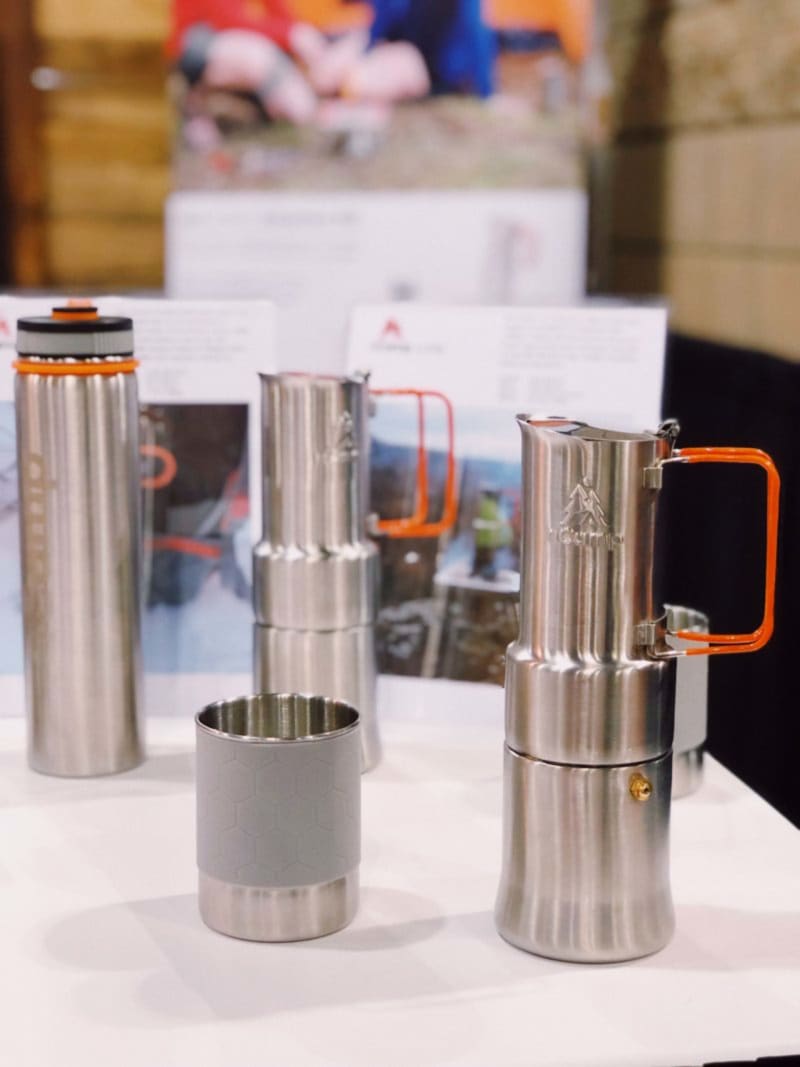 nCamp
The Café
Details: Used for coffee or tea, The Café is designed specifically for camping. Compact and holding up to 12 oz., it is easy to pack and works with the nCamp stove, as well as other stoves and fuel types. Made of stainless steel and aluminum, this product will fit perfectly on your RV kitchen countertop.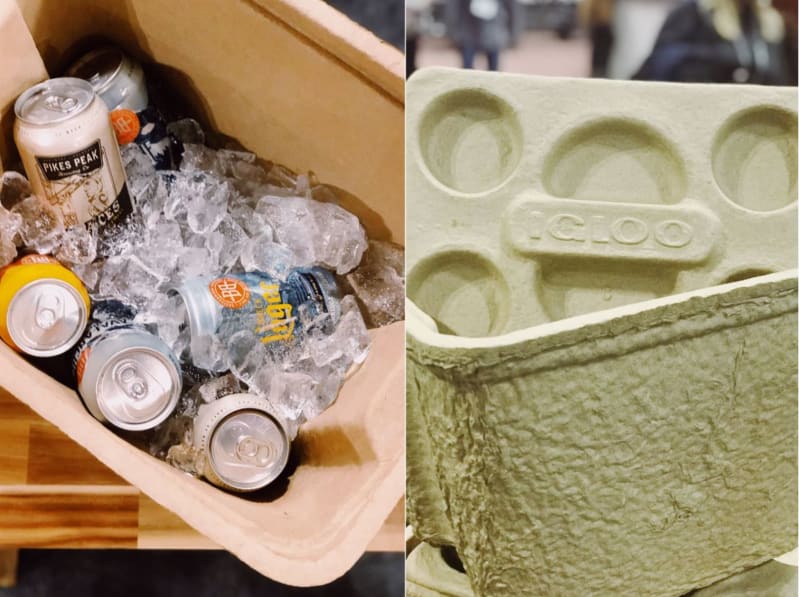 Igloo 
ReCool
Details: The "ReCool" is classic cooler brand Igloo's first stab at disposable coolers, and they nailed it. The driving focus behind this product is to get rid of single-use Styrofoam coolers (think of those white coolers that line the shelves of gas stations) and replace them with thier biodegradable option. The ReCool holds up to 75 pounds and keeps ice for hours without sweating. When you're done with it, it'll break down and go back into the Earth, where it was made from. That's a win for you, win for the environment. Find them at REI and gas stations across America this summer for a mere $9.99!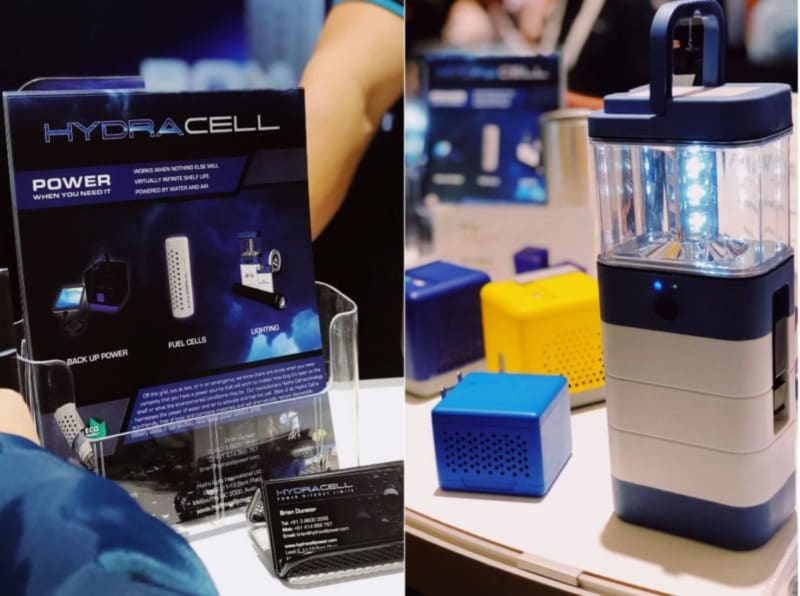 Hydra Light
Hydra Cell 
Details: Hydra Light introduced their revolutionary patent pending water-activated energy cell technology products at OR. With a simple dip of water, you can have hundreds of hours of light and power. That means power for you anywhere, day or night so long as you have a water source near by. This eco-friendly alternative to power is unlike batteries, in that the power output remains constant throughout the lifetime of the cell. This product is ideal for the RVer on the go. If you find your phone dying while exploring, let this be your new go-to technology!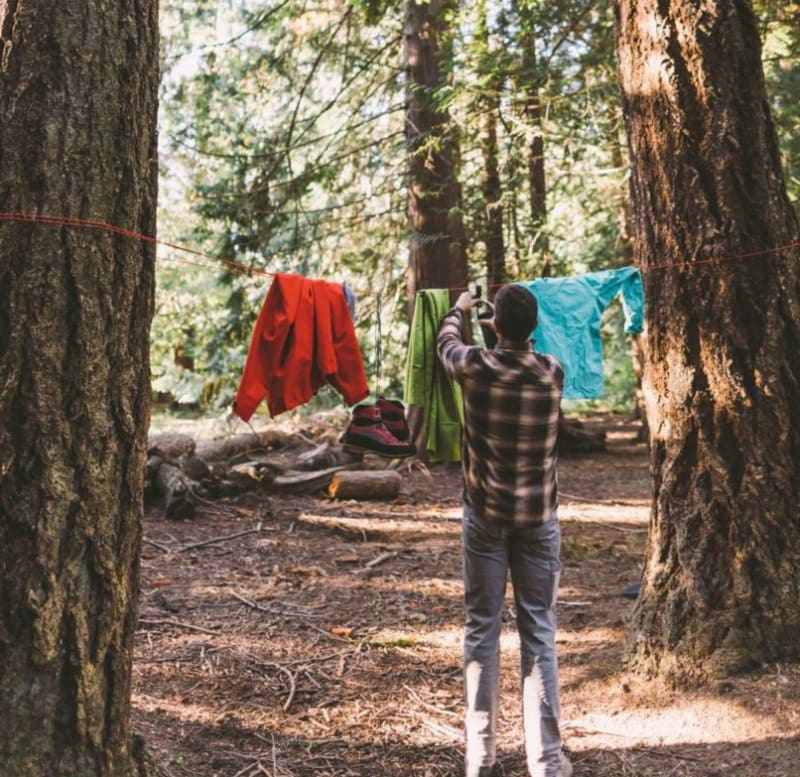 Photography: @gearaid
Gear Aid
Camp Line Kit
Details: Gear Aid is expanding its line of adventure tools with the debut of the Camp Line Kit, making drying and hanging your gear quick and simple. The kit comes with a 550 paracord, two camp carabiners and two line tensioners. Use it to dry your towels, jackets and boots when backpacking or bring it out at your campground after a long beach day with the family to dry towels.
Carabiner Light Kit
Details: The Carabiner LED light can be used as a night light, mini lantern, flashlight and de-stress signal. In times where you don't need an additional source of light, the Carabiner Light Kit will convert to a camp carabiner with the paracord attachment adapter and serve as a place to hang gear at the campsite.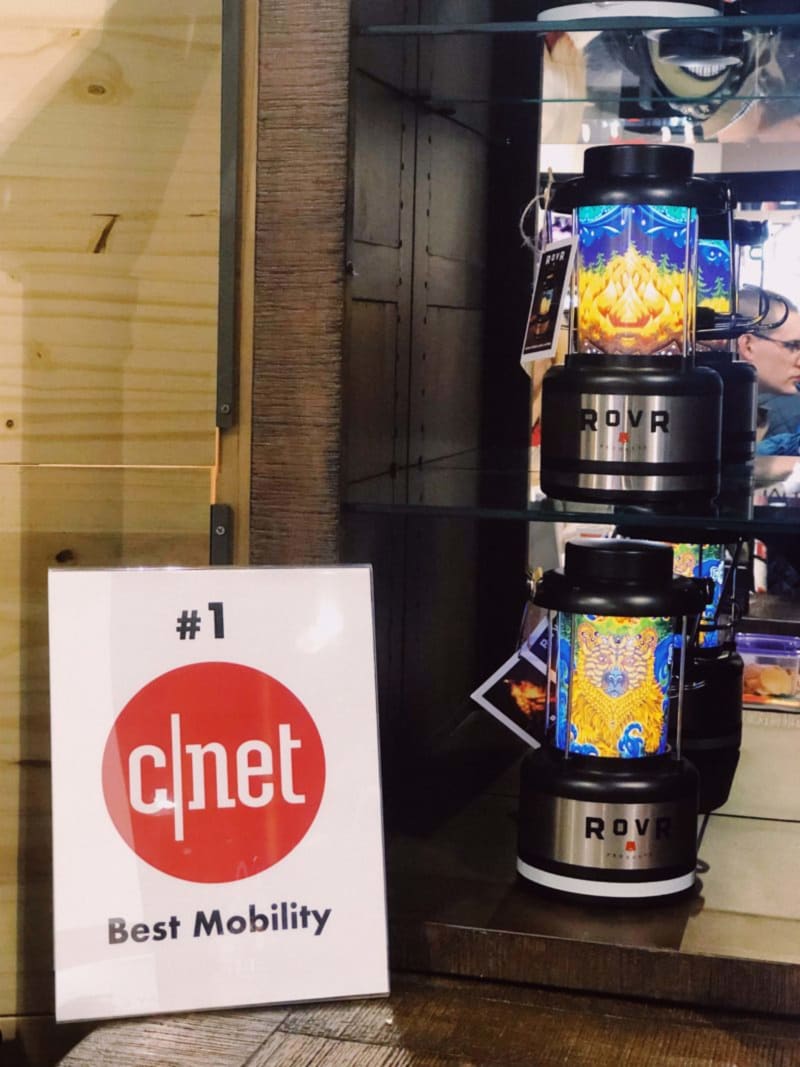 ROVR
Phil Lewis Artists Series Camp Lanterns
Details: This lantern will not only elevate your RV style, it also includes a revolutionary feature we've yet to see on other lanterns – a USB output. Use the output to charge your phone or other small devices all while using your lantern. The dim and bright settings give you a whopping 6 to 8 hours of light!
RollR 45
Details: This is not your everyday cooler. The 45 quart, all-in-one cooler is ideal for your RV and adventure needs. First of its kind, this cooler is working at optional function with organizational compartments on the inside so that you can store your food neatly and securely. Add on the BikR Kit that hooks on the back of your RollR 45 to wheel the cooler behind your bike instead of lugging it. The cooler is available for pre-order at $369 and the BikR attachment is available for $54.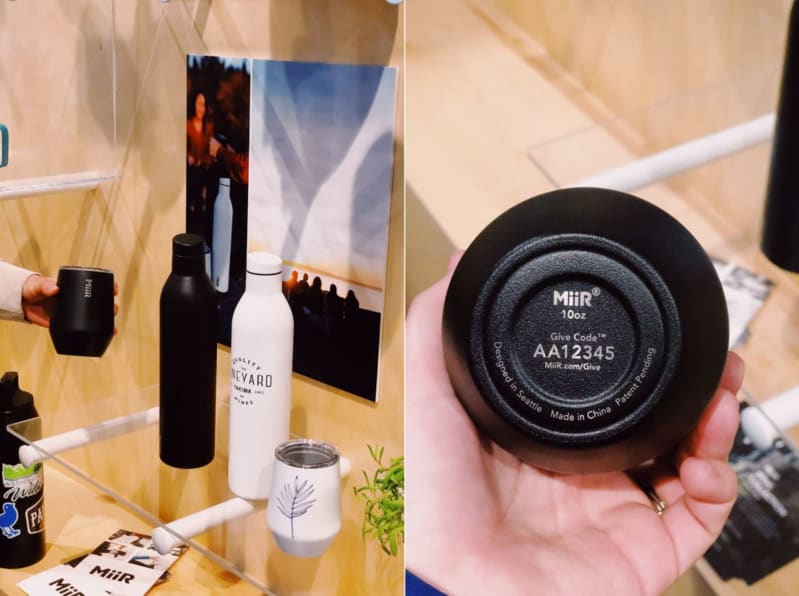 MiiR
Wine Collection
Details: MiiR just launched their wine collection and it's a beauty. Designed to enhance the wine drinking experience anytime, anywhere, the BPA free, thermo 3D vacuum insulated 750ml bottle keeps your wine of choice at its ideal temperature. That means your reds will stay at an ambient temperature and your whites, chilled. The bottle is classic, durable and made for all your RV camping experiences. Pair it with a couple of MiiR's 10 ounce tumblers that feature a press fit lid to prevent any spilling and you've got yourself the ultimate wine set up. 3% of all revenue goes to environmental causes. See the bottom of your up to track the cause your purchase is helping!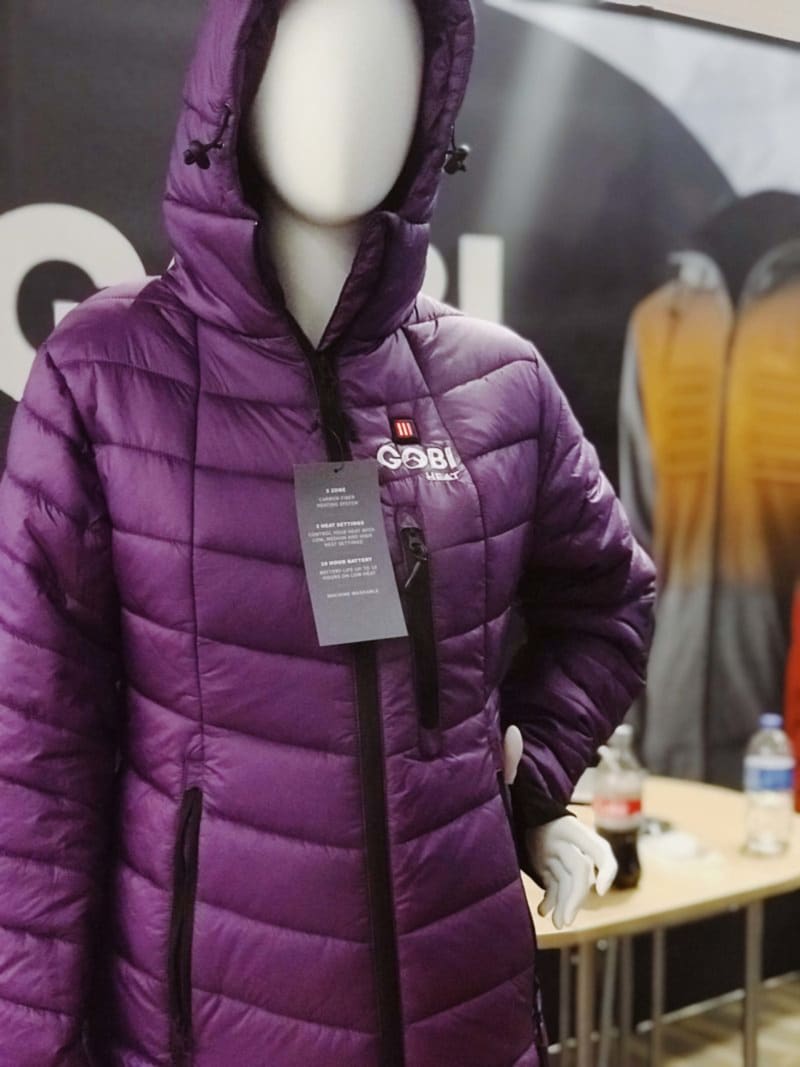 Gobi Heat
Victoria Womens 5 Zone Heated Puffer Coat
Details: This jacket is a customer favorite that has four heat zones in the front of the jacket and one in the back. You can adjust the temperature from low to high and fun fact, the brand is 100% women owned and created! The jacket includes a battery and charger and comes with a one year limited warrant. The puffer runs $239.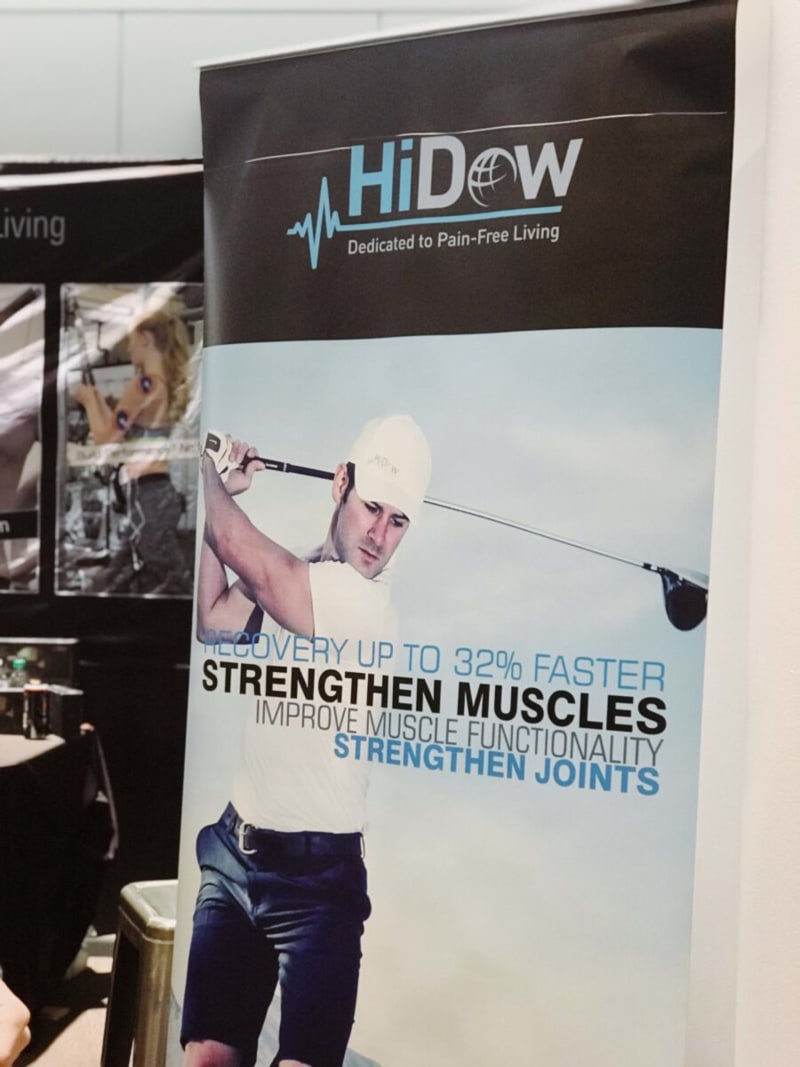 Hi Dow
TENS and EMS Massage Unit
Details: Engineered to recover muscle aches and provide muscle stimulation, this gadget is great for RV drivers! So often pain and stiffness can be overwhelming after long drives in your rig. This massage unit is the perfect solution to that pain as it was made to elevate soreness and strengthen joins.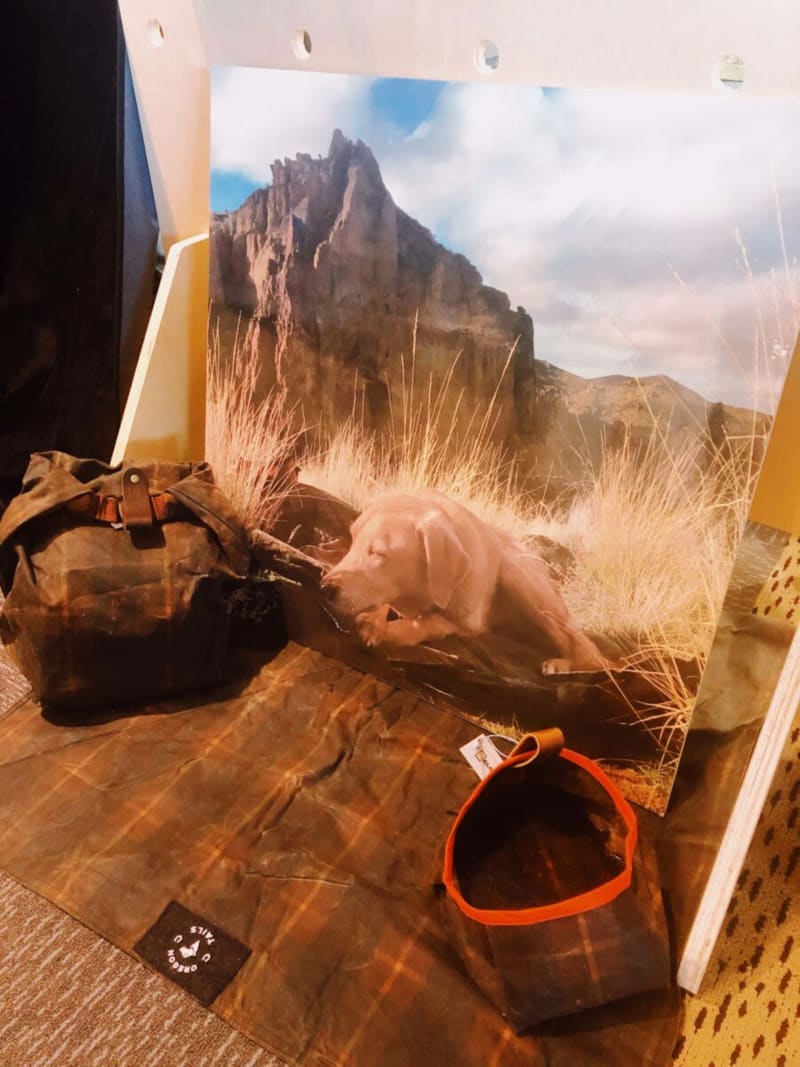 Belmont Blanket
Dog Water (Feed) Bowl
Details: Let us introduce you to the lightest and most portable dog bowl ever. Weighing in at a whopping two ounces, this 100% waterproof wax cotton bowl holds 32 ounces of liquid or food and is made in Portland, Oregon. The bowl has no seams so it folds up nice and easy and is equipped with a functional loop that allows you to attach the bowl to your pack or belt. The bowl is well worth its $35 price tag.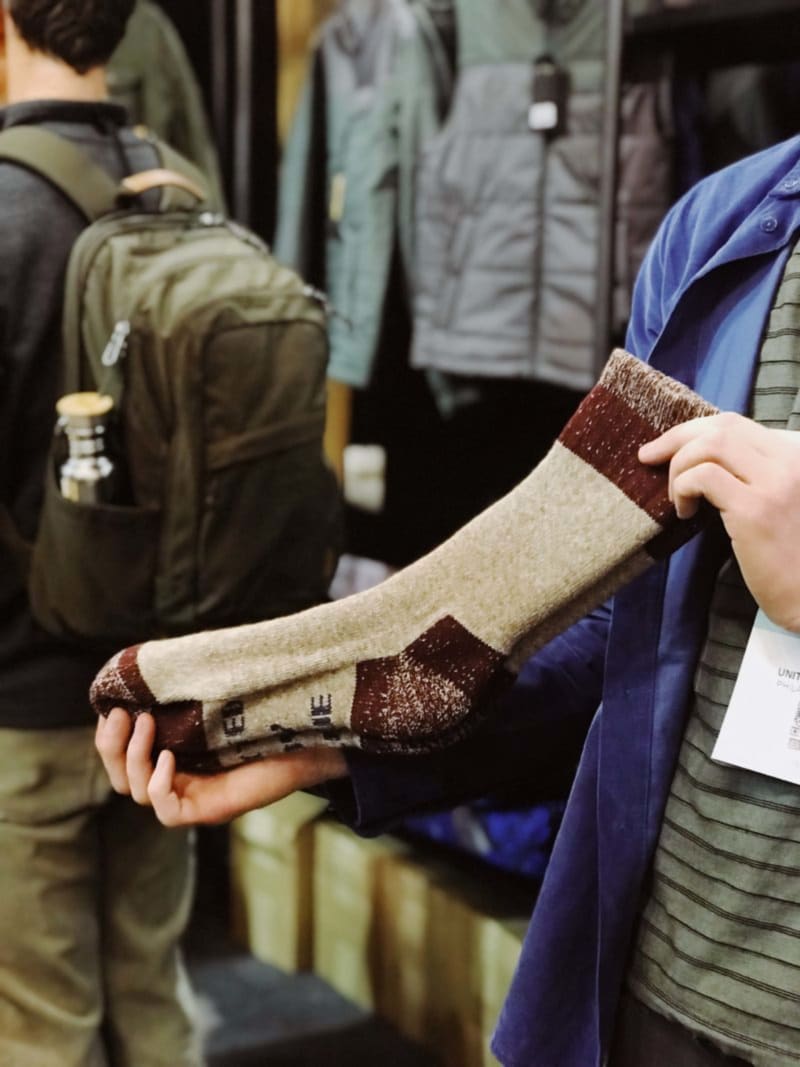 United By Blue
Bison Socks
Details: These cutting edge socks are coming to consumers very soon. Made with Bison fiber and wool, they are the most comfortable and warm socks you'll find on the market. Wear them while you're camping or around the RV as house slippers. The company is also on the forefront of giving back. With every product sold, the team at United By Blue removes one pound of trash from our world's oceans and waterways.
BioLite
CampStove 2
Details: This award-winning camp stove generates electricity and creates a smokeless wood flame while you dish up your meal. The stove can bun on any renewable biomass (twigs, sticks, etc) and allows you to charge LED lights, mobile phones and other electronics. Complete with an on-board battery, LED dashboard, USB port and internal fan jets, the creators of this timeless camp stove truly thought of everything!
Looking for innovative products ideal for the RVer that are currently on the market? Check out our recent post, These Denver Outdoor Concept Stores Have The Best RV Gear of 2019. Let us know which items you'll be snagging this year in the comment section below.