The 2019 Arizona Super B Show was packed with top vendors from the RV industry. If you couldn't make it to the Class B event of the year, check out our full recap highlighting what you missed at La Mesa RV's Super B Show. Today we've outlined what we learned from our vendors. From road recipes to solar power, check out the RV adventure accessories and gadgets available for you in 2019.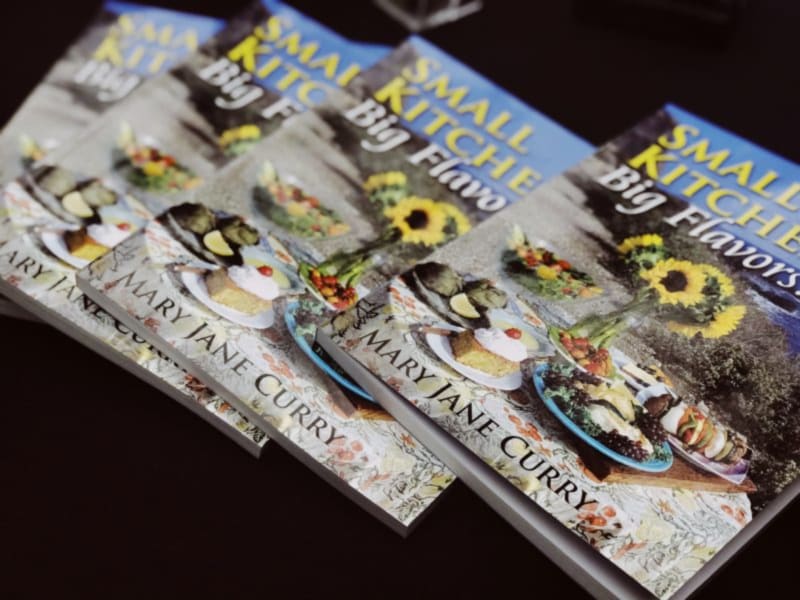 Small Kitchen Big Flavors
Small Kitchen Big Flavors is the RV cookbook you've always dreamt of. In her debut cookbook, Chef MJ addresses the challenges of delivering great flavor in a small kitchen and the recipes ideal for those traveling food-lovers! From vegan to vegetarian and unrestricted diets, every possible eater is covered in this no fuss cookbook. Here's what we learned from Chef MJ:
– Small Kitchen Big Flavors has over 100 recipe's complete with breakfast breads and muffins, soups, sandwiches, appetizers, salads and dressings as well as main dishes, side dishes, rub sauces, salsas, desserts, beverages and potluck gatherings.
– The cookbook is perfect for anyone that RV's, boats or entertains at home.
– Small Kitchen Big Flavors is more than a cookbook. In the back you will find informative sections that explain the importance of food safety storage, high altitude cooking and baking and the best wine and beer to pair with specific dishes.
– The cookbook is even equipped with a metric conversion table to reference when you're in the kitchen.
– Have you ever wondered what it's like to be a writer living on the road? We spoke with Chef MJ about her writing routine, self-publishing and so much more. Check out the fascinating interview here.
– Chef MJ holds frequent book signings so be sure to follow her blog for those updates.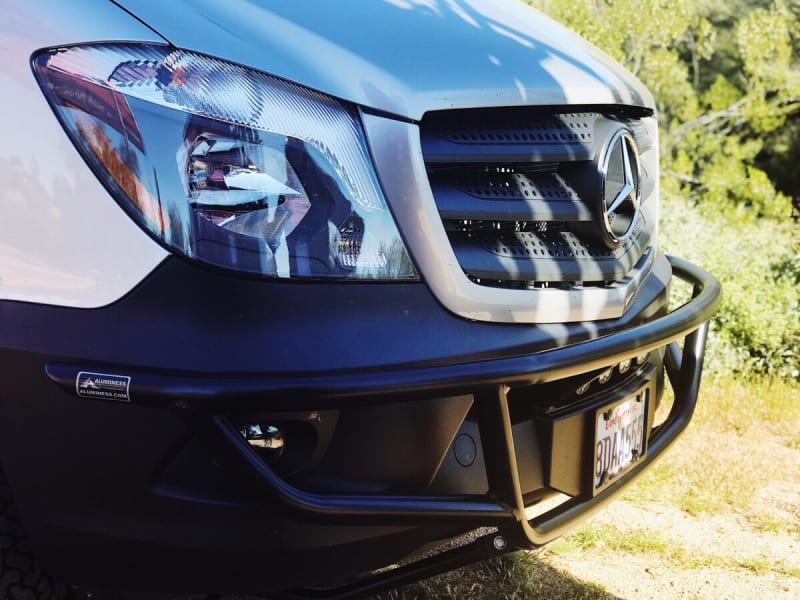 Aluminess is a California based company that has been in the industry for over 12 years. Known for their innovative aluminum products made for a number of automobiles, the brand is revered for their designs, ingenuity and utility. When Aluminess made their way to Phoenix to showcase their aluminum products, we were hooked. Here's what we learned:
– Aluminess products are Made in America!
– Aluminess products made for RV's include front bumpers, rear bumpers, roof racks, side ladders, tire racks, light bars and front receiver hitches.
– Why aluminum? Aluminum is one third the weight of steel, doesn't rust, is designed for strength and offers a better performance from suspension, alignment, brakes, tires and fuel efficiency, making it ideal for RV's and motorhomes.
– To learn more about each specific Aluminess product, check out our recent post that covers All RV Products Made by Aluminess.
– If you're ever in San Diego, make sure to visit their manufacturing facility where you can take a tour and learn how the products are made. You can even have your Aluminess gear purchased and installed on site. They also have shipping options available online.
Truma provides high-quality, innovative motorhome and RV accessories. Established in 1949 with the vision to build a gas lamp, Truma today develops, manufactures and sells heating and air conditioning systems as well as hot water boilers, maneuvering systems and products for energy and gas supply. This family-owned company has been in the industry for over 65 years and is an innovator of all things camping. Truma products are designed and tested specifically for the rigors of camping in the diverse terrains unique to North America. Check out the most innovative gear developed by Truma:
– Truma AquaGo is an instant water heater that allows you to enjoy the luxury of an at-home shower in the comfort of your RV. The AquaGo comes in basic, comfort or comfort plus.
– Truma Combi furnaces are the most energy-efficient and lightest heating systems on the market. They combine two functions in one appliance by warming your RV living area and heating water in an integrated stainless-steel tank. Depending on the model of your RV, the Truma Combi heater can be used in gas, electric or mixed mode.
– Need to know when your low on propane? The Truma LevelCheck is for you. This propane level indicator ensures that you never run out of propane in your LP tank again. This intuitive product determines the level in your LP tank using ultrasound. Easy to use and reliable, the LevelCheck is perfect for BBQ, RVing and camping.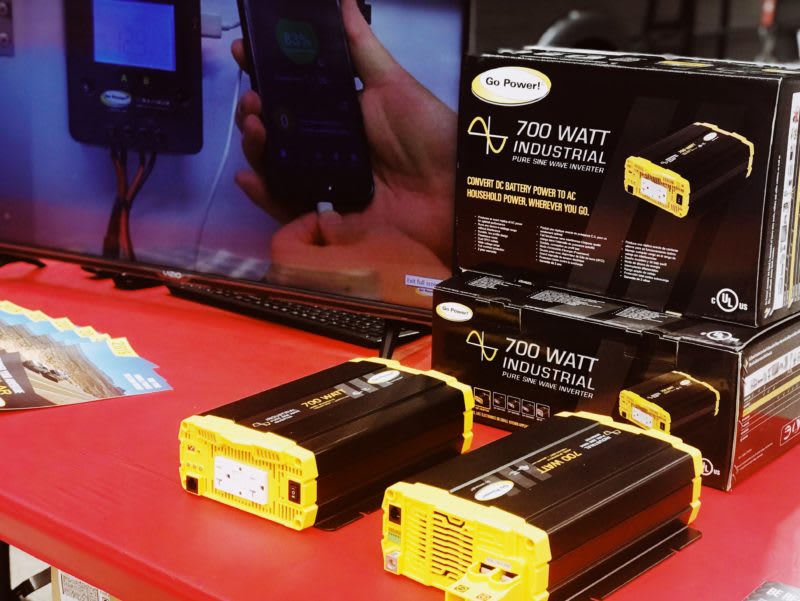 For 23 years, GoPower has been a trusted leader in the solar technology and power inverter markets. If you're interested in the many benefits of taking your rig solar or if you like the option to boondock and still being able to use your lights, refrigerator and chargers, the transition to solar just might be for you. GoPower products include solar and inverter systems as well as starter kits that offer mobile power solutions for wherever grid power is inaccessible, unavailable or unsustainable. Solar is cost-effective, low maintenance and environmentally friendly, making it a great option for any RV lifestyle. We've included some fun solar facts and a highlight of the starter products you need to know about:
– One in three new RVs are already pre-wired for GoPower solar kits, making it easier and faster to install.
– Going solar prolongs battery lifespan, removes need for generator fuel and saves up to $60/night in site hook-ups.
– Solar kits cost as little as a portable generator and are maintenance-free.
– Looking for a power inverter? A power inverter takes 12-volt DC power from your RV batteries or solar system and converts it to 120-volt AC to power your standard appliances. In RV's it's used to power small appliances and electronics.
– Inverters are rated in watts and almost all electrical appliances have a corresponding rating. Check out options for inverters on their website to find the right GoPower inverter for you.
Looking for the ultimate summer destinations? Check out our Top 15 Travel Destinations for your RV this 2019 and let us know where you'll be headed in the coming months in the comment section below!