If you are considering in joining a membership or owner's club, but are still pretty new to the RV lifestyle, you may be wondering: What's an RV club event really like?
In pursuit of bringing all of the answers, benefits and options to you, we recently attended the 1st Annual Winnie B Van Nation Rally at the McDowell Mountain Regional Park, in Scottsdale, Arizona. Coordinated by the venturesome minds behind The Fit RV, this four-day event was packed with seminars, mod tours and tech talks geared to elevate your RV lifestyle. Follow below as we go through everything to expect when attending an RV rally.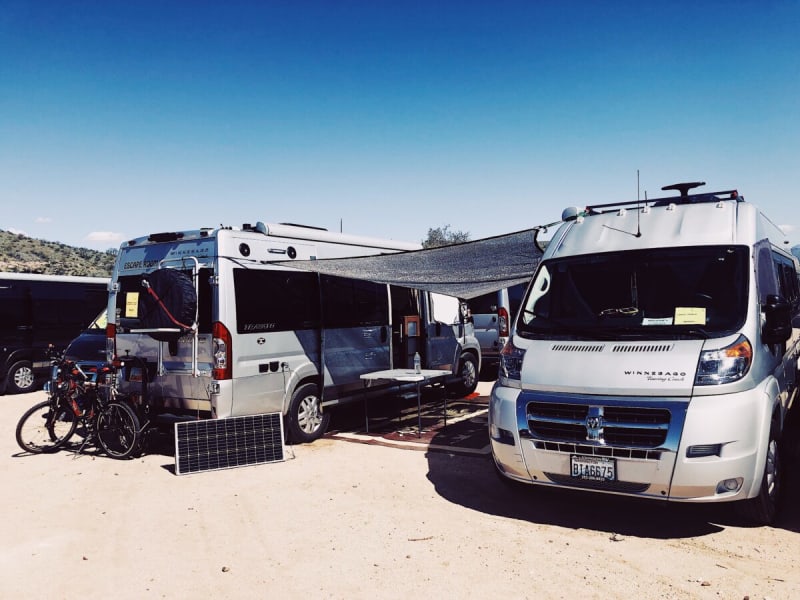 Community + Collaboration
While some RV clubs may be model or class-specific, others remain rather inclusive, creating a naturally welcoming atmosphere for RVer's looking for a community to call 'home' away from home. Though McDowell State park was brimming with Travato's and Revel's when we arrived, a handful of other makes and models were parked with open doors alongside their fellow Class B campervan owners.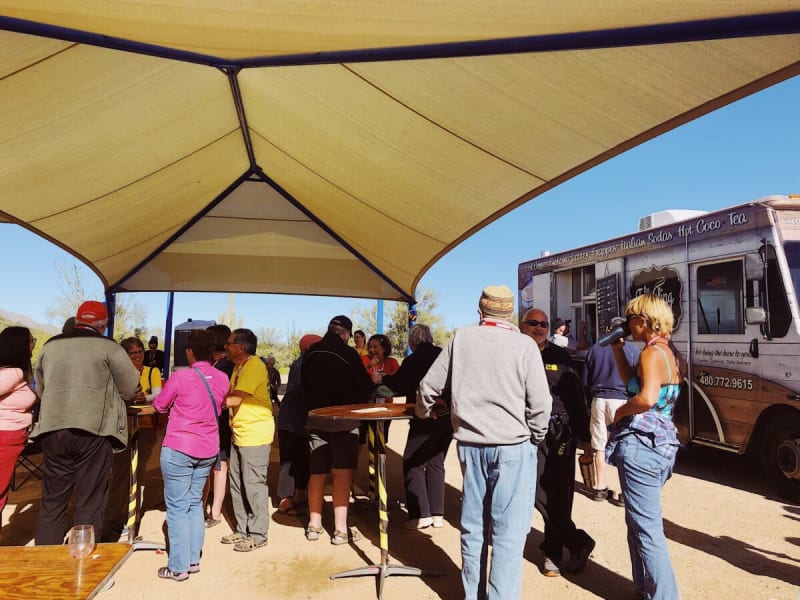 Each morning of the event began with fresh coffee brought by the renowned "Traveling Cup" Coffee Truck. If that wasn't enough to kick off your day, guided mat stretch workshops were led by Stef and James of The Fit RV beneath a perfectly clear desert sky.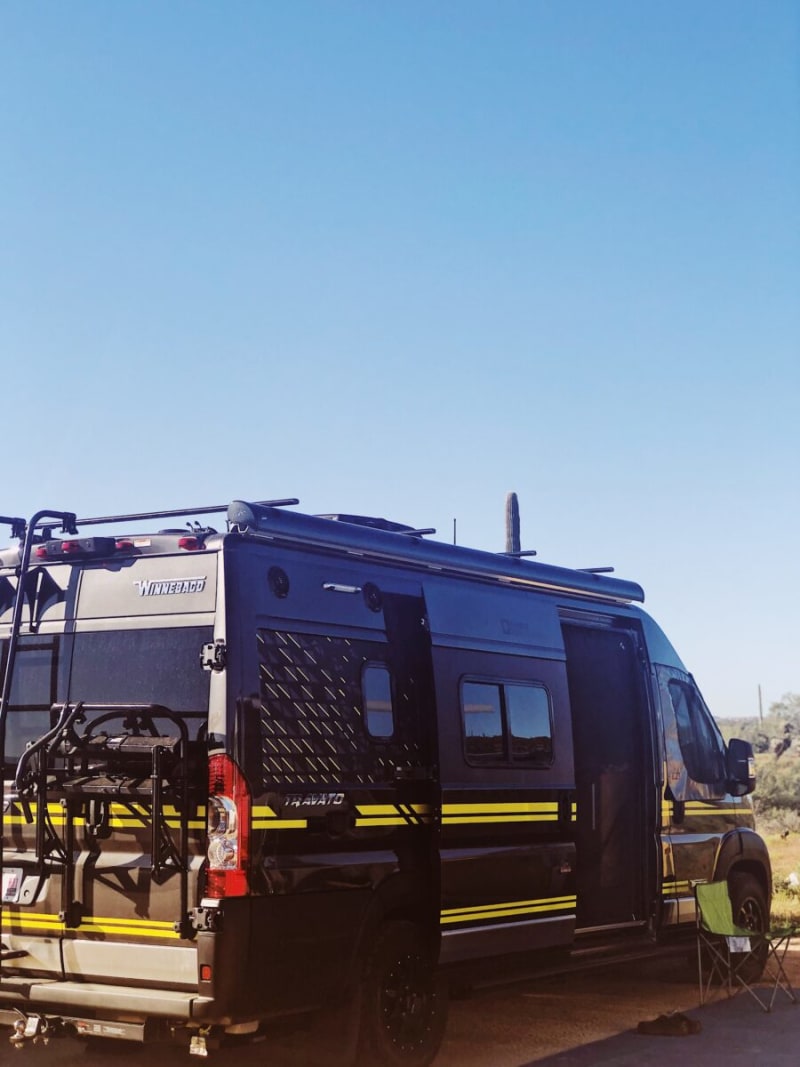 Throughout the afternoon were several discussions surrounding the journey of modifying one's Class B. Winnebago owner and film director Marcus Stokes joined in on the mod talk on Friday afternoon.
If an RVer new to modifications had to ask if it was worth drilling holes into their investment on wheels, Marcus said: "Absolutely go for it because it will absolutely elevate your experience on the road."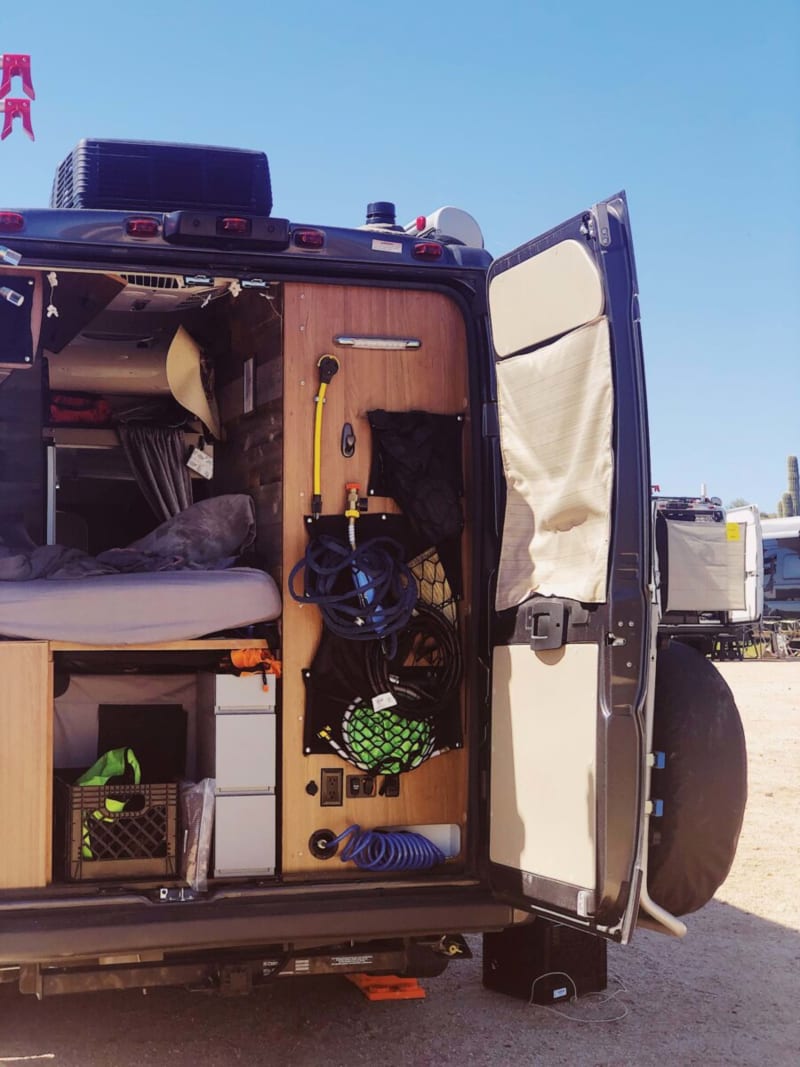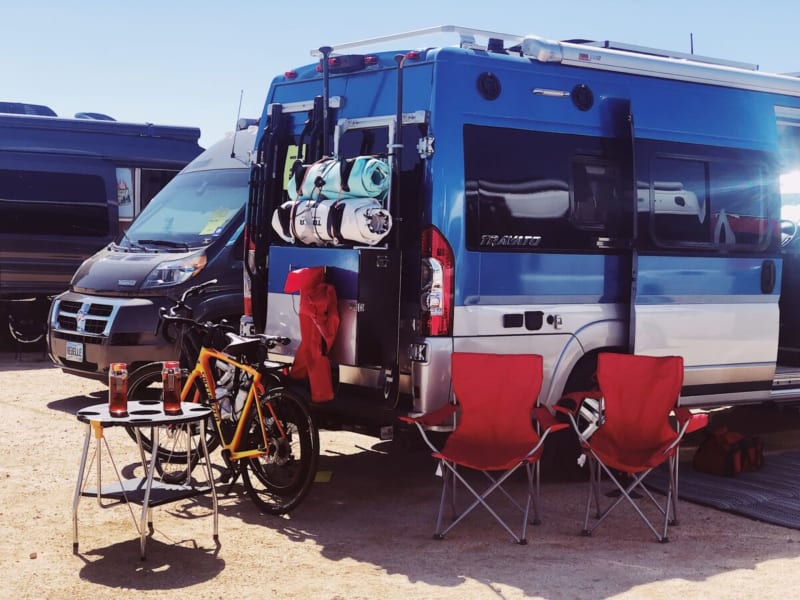 With around 100 rigs in attendance, the Winnie B rally was the perfect setting to get back in touch with one's long-kept RV goals. Whether looking for more hiking trails to take on, tips to traveling with pets or first-hand insight before diving into the modding realm, RVer's had it all in the comfort of the great outdoors.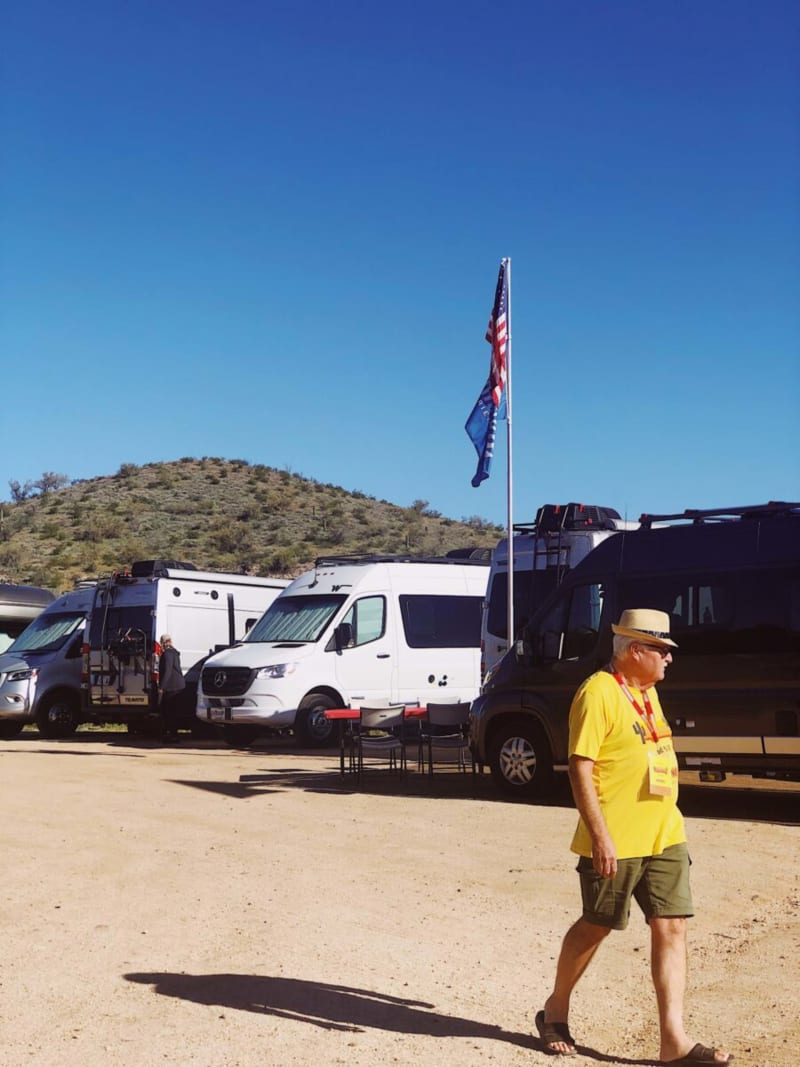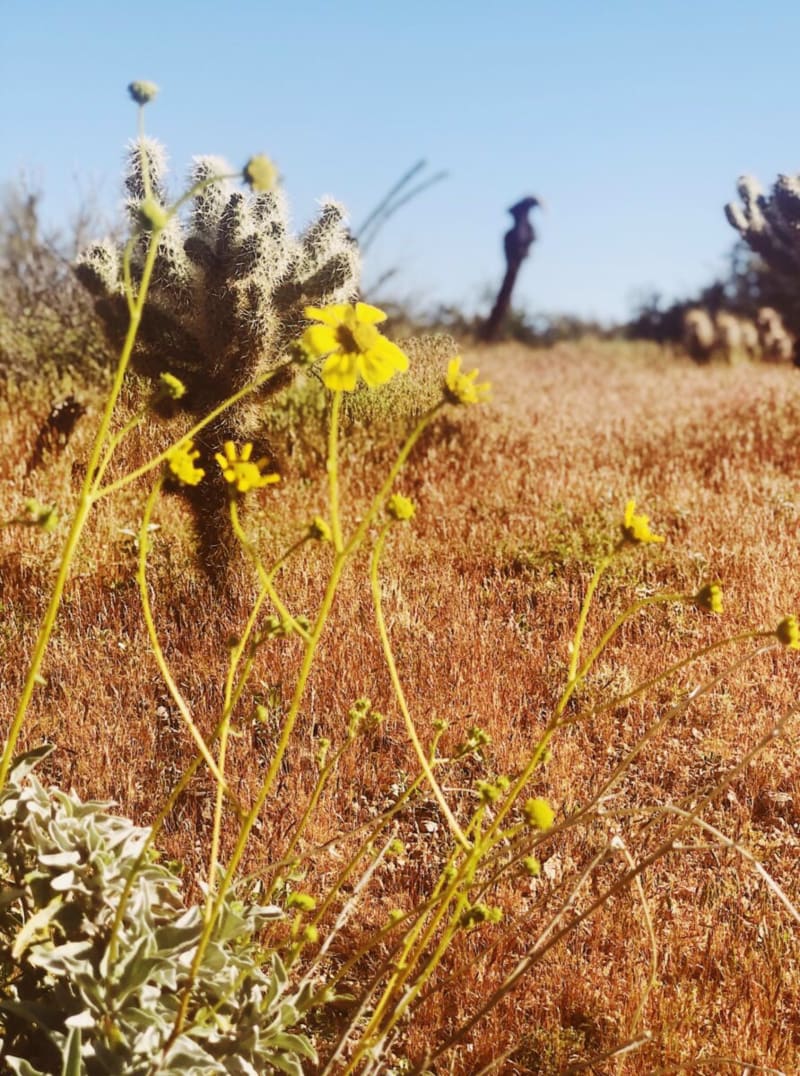 All the Inspiration
Have a travel dream you're still chasing down from the helm of your RV? So do we, along with several other RVer's attending the Winnie B. Whether it's your goal to work out of your RV full-time or to travel the world with your family, these rally events often act as a hub for like-minded road warriors to connect. Special guests included The Fit RV, The Holcombe Family (commonly known as Famagogo) and The Novel RV's Sue Ann Jaffarian. It's not every day a casual RVer gets to share a cup of coffee with those who have mastered life on the road. Peter Holcombe hosted a night photography 101 session on the first evening of the event, then sat with the rest of the Holcombe family to share their Revel travel tales in an intimate Q&A session.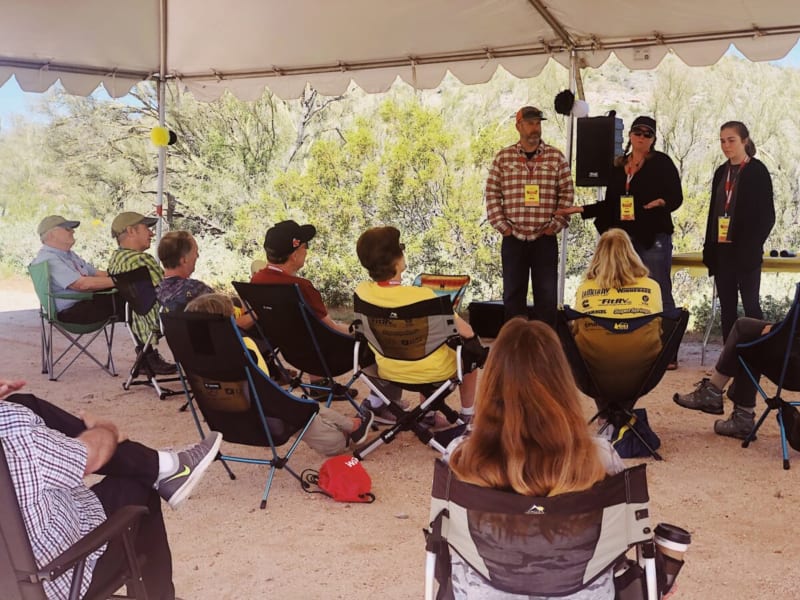 Want to create from the comfort of your RV? Novelist Sue Anne did too, and boy, did she enchant us with her story. When Sue decided she wanted to write full-time with the freedom to travel; a slew of fans, friends, and supporters pitched in to fund her dream. Now, she rides off to wherever her heart desires in her Winnebago Travato (named 'Novella') with nature as her writing room.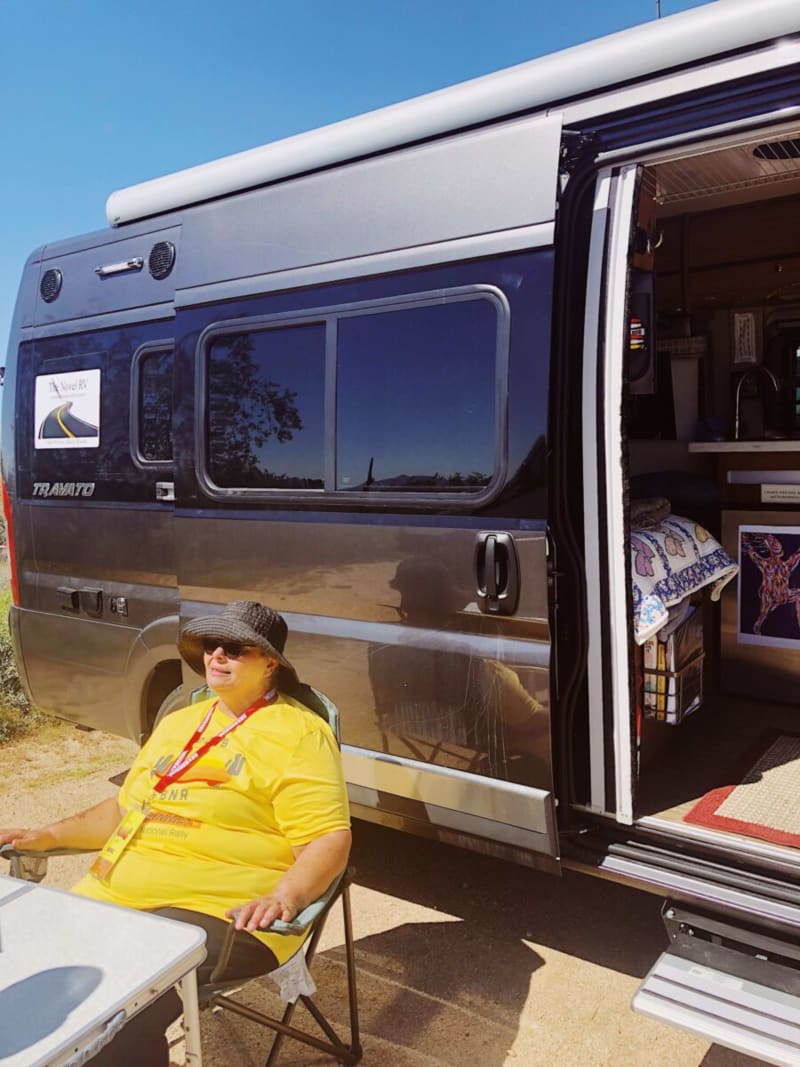 Invaluable Insight
To help make special events like these a reality, one may find several sponsors with the same love for the outdoorsy lifestyle pitching in for operational costs. This first-ever Winnie B event was brought to RVer's by Winniebago, Mercedes, and La Mesa RV. This means, when we're backing up a rally we believe in, we're sending over our very best to answer any questions you may have.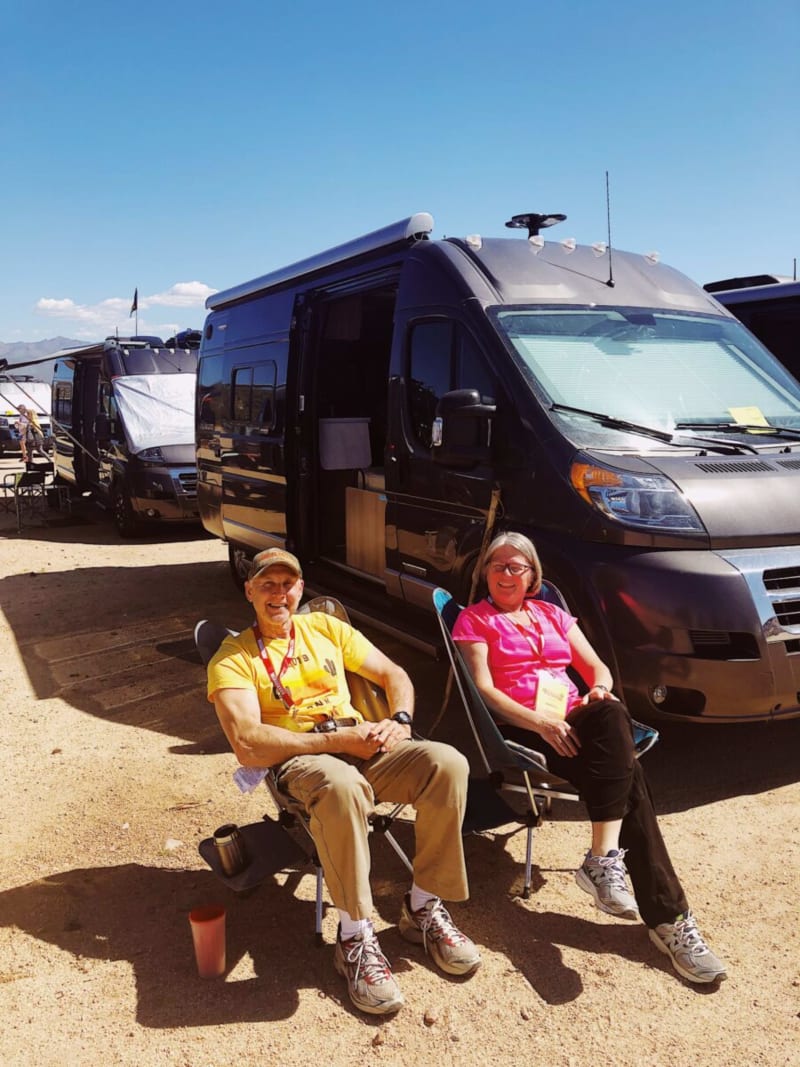 Looking to upgrade to a newer model? Want to optimize your motorhome's solar efficiency? We've got specialists on the field to help make your RV dreams a reality! And the support doesn't stop there – the Winnie B rally accommodated plenty of space for vendors to showcase their very best products in use. This empowers you with a purchase you can be confident in. Participating vendors included:
If you've been thinking of adding a winch bumper, tire rack, roof rack, or any other off-road accessory to your RV, nothing beats Aluminess. Their aluminum products promise the strength and utility to withstand the elements of off-grid exploration without adding cumbersome weight, wear and tear to your on-road experience.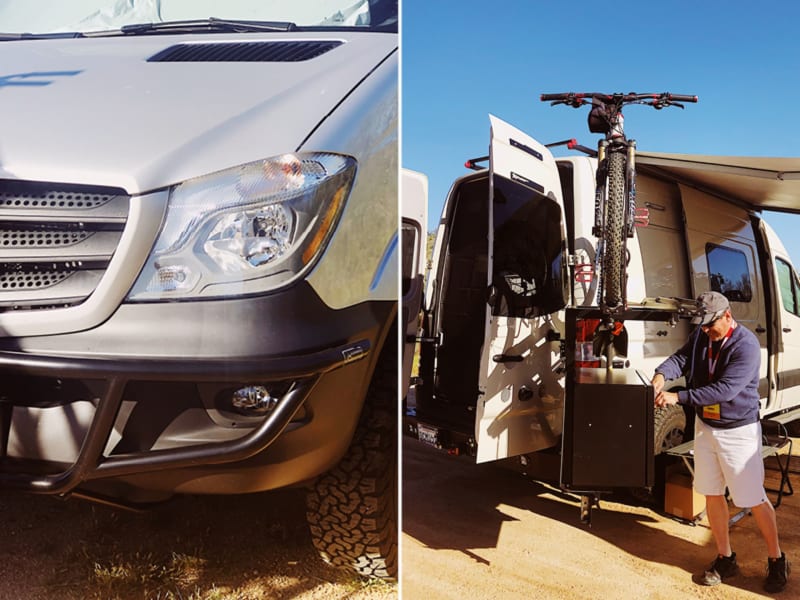 Renowned among road warriors, SumoSprings are designed to enhance load carrying ability, stabilize sway, and improve overall driver control and experience. Each unit is manufactured to be maintenance-free – this means no leaking and no required airlines or compressors. This makes for easy application and allows for RVers to get to know the unique nuisances of their rig a whole lot more. If an owner (or mechanic) ever has a question regarding installation or safe use, SumoSprings reps are always a call or text away (some have even received assistance via Face Time).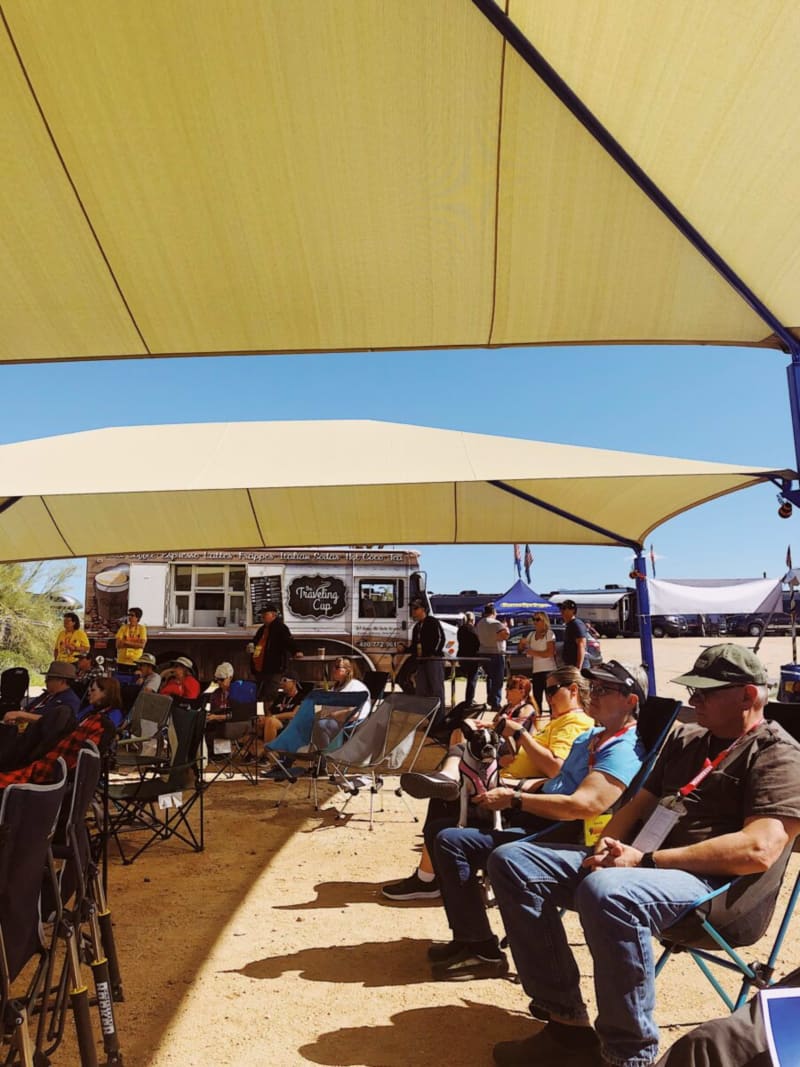 Ready to dive into the RV community? To help you find the right fit, check out our list of top 2019 RV Clubs and Memberships – Which Should You Join? From money-saving memberships to owners' clubs, we've rounded up some of the most resourceful options out there.