Today on World Book Day, we're sitting down in the writer's room to bring you some master insight into storytelling and publishing on the road. We caught up with two RVers who have written their stories from the freedom of the open road.
If you have ever dreamed of publishing your own book while trekking in your RV, this explorer spotlight is just for you. We're diving into the master tips, tricks and lessons learned from writers Sue Ann Jaffarian of The Novel RV and Chef Mary Jane Curry (Chef MJ), author of the acclaimed cookbook for RVer's, Small Kitchen Big Flavors. Follow along as we regale the writing journey of our two featured RVing authors below.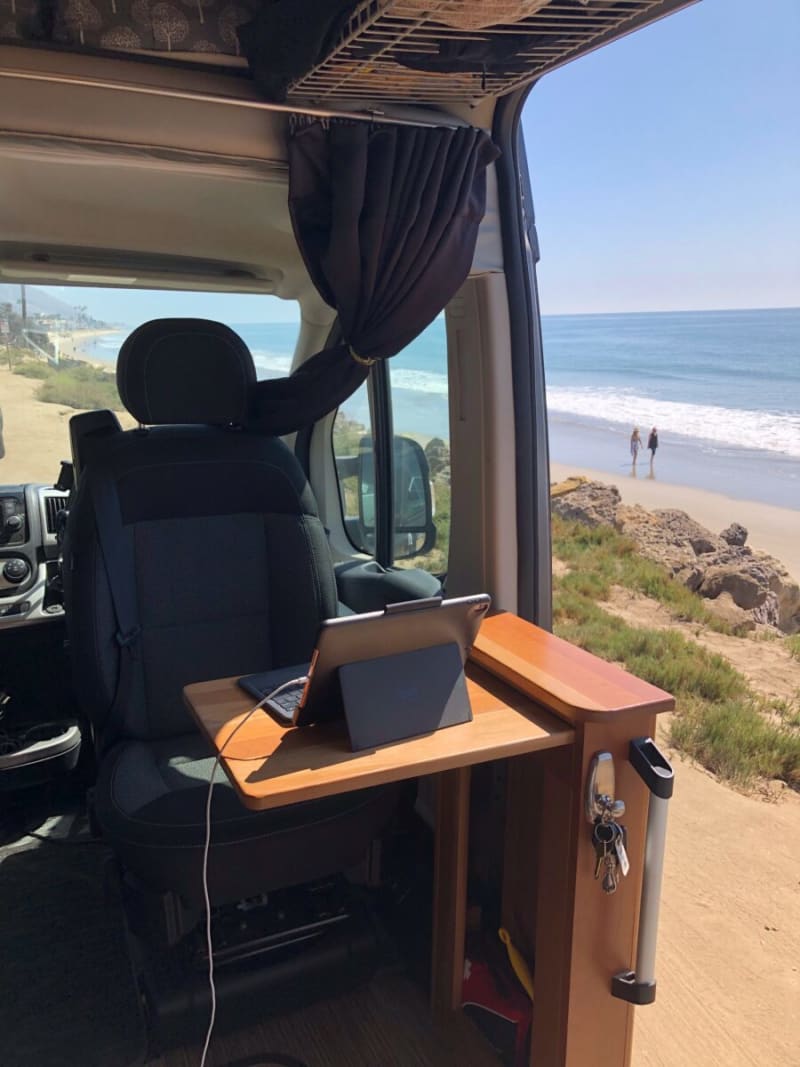 The Novel RV
"Being a writer on the road is a romantic notion held by many, but few succeed. Bottom line, writers write. There is no substitute for keeping your bum in the chair and writing, but here are some tips for making it a bit easier on the road."
– Sue Ann Jaffarian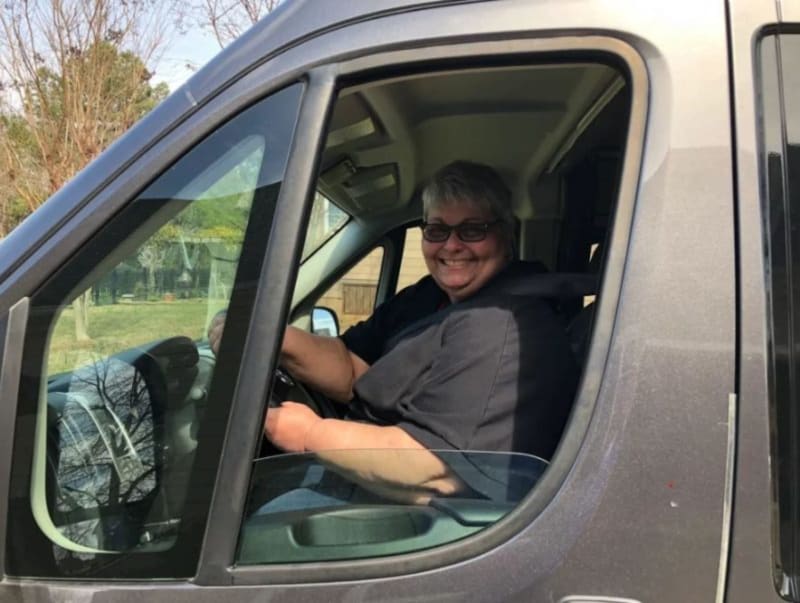 ADVICE FOR RVING WRITERS:
Set a writing schedule or a number of hours to write each day. There are so many distractions on the road: new friends and fascinating places, the largest ball of yarn in the world, alligator farms, the list goes on. Before you know it, days and weeks have gone by with very little progress on the writing. To stay consistent, choose certain days of the week to write, in order to give yourself a regular work schedule.
If you are in a campground and people want to visit during your writing time, don't be shy about setting a time to get together later, especially if you are in the writing zone. If you do want to visit, remember to get that writing done later. This goes for social media, as well. It should be utilized to promote your work, but it can also be a black hole. The nice thing about writing on the road is flexibility, though the worse thing about writing on the road is also…flexibility.
Libraries and coffee shops usually have great free Wi-Fi in the event your connectivity is not good. Use it when needed. In the event your connection isn't good, libraries and coffee shops usually have great free Wi-Fi. Don't let a call or deadline pass because you can't connect. Take responsibility for your connectivity. I also use a weBoost, which helps in boosting cellular.
Make a list of things you need to do besides writing – chores, laundry, sorting receipts, emptying your tanks. Do at least one of these a day instead of saving them up. Sometimes when my brain is tired of writing, I move to a chore. Once it's done, the nuts and bolts in my brain are greased and ready to write again.
Don't neglect your exercise. This is something I've had to learn and I'm getting better at it. Do yoga, kayak, stretch, walk, bike or hike. To keep your brain agile, you need to move your body every day.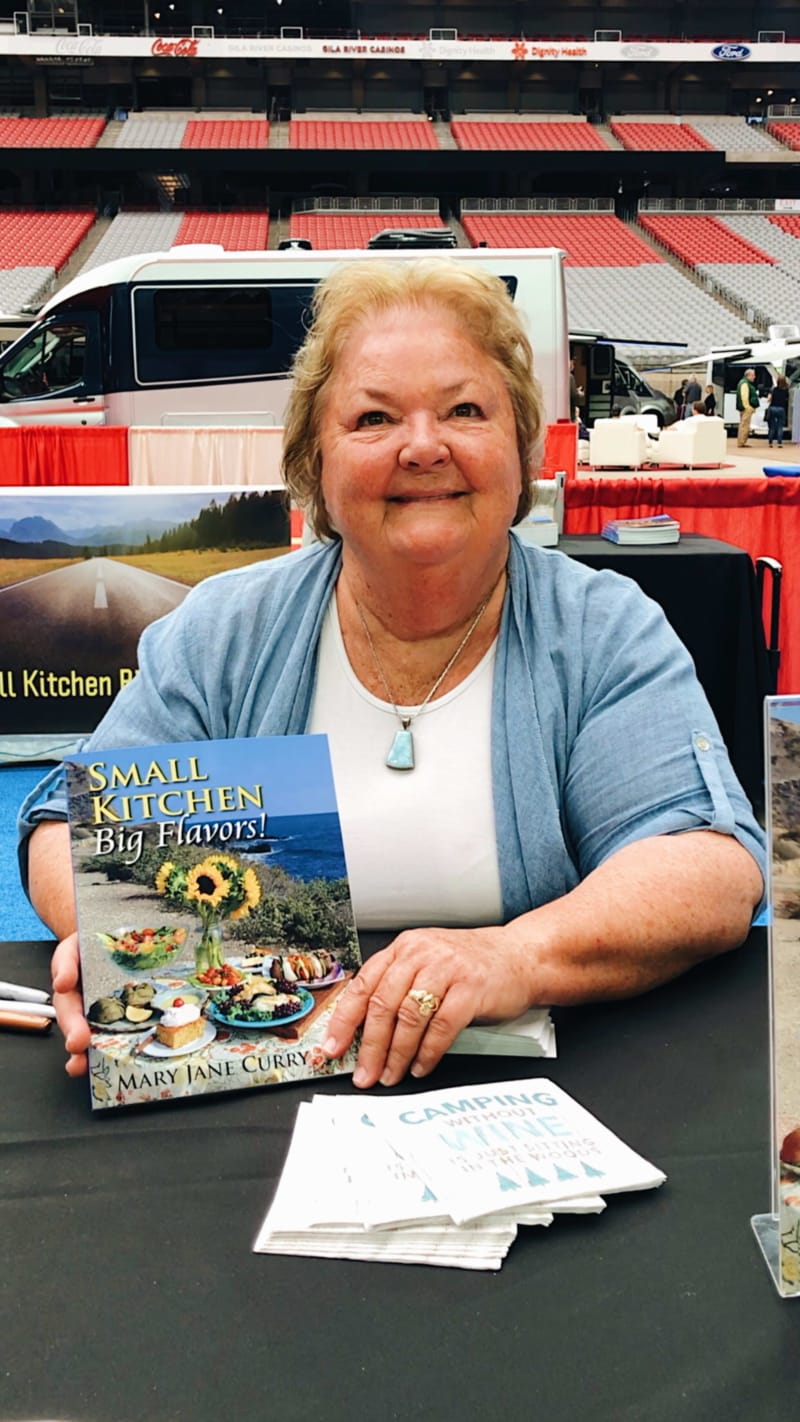 Small Kitchen Big Flavors
Authored by popular demand of the RV Lifestyle community, the Small Kitchen Big Flavors cookbook was written with the new and seasoned RV traveler in mind. Chef MJ's debut book is purposed to acquaint RVer's with standard kitchen galley appliances, provide creative tips on flavorful cooking and simplify the way you make your meals on the road.
Chef MJ independently published the book all on her own. The cookbook features the best recipes from her blog, laid out with easy-to-follow step-by-step instructions. She even photographed each dish on her own, giving her book an inspired touch of her own RV travels. Navigating the obstacles of self-publishing for the very first time, here's what Chef MJ learned from her writing journey.
ADVICE TO CONSIDER BEFORE WRITING ON THE ROAD:
Keep in mind, you are making a significant investment of time. Writing a book will likely be nearly full-time work for 1 – 3 years. Pace yourself and be patient with your progress.
Realize you will be investing funds that may not yield a profit. Do some research and select a publishing path that fits best for you. Understand the pros and cons of both the traditional route of submitting your work to publishing houses and indie self-publishing.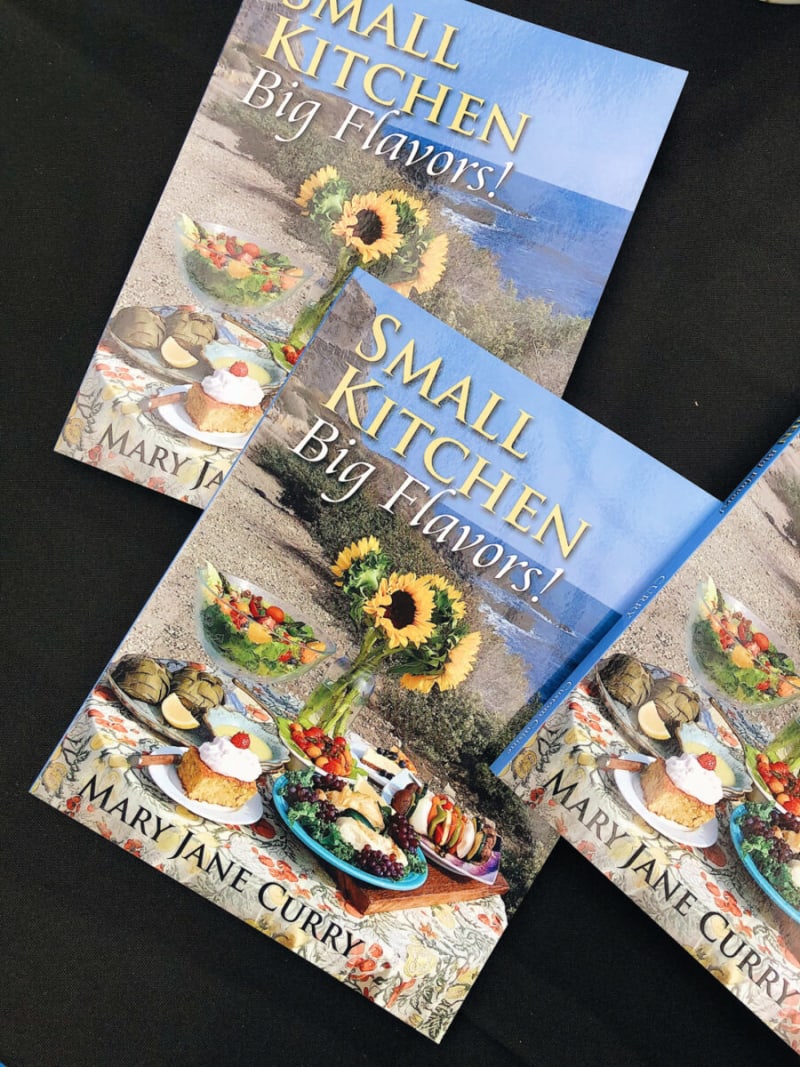 TOP LESSONS LEARNED FROM PUBLISHING ON THE ROAD:
Along your publishing journey, think outside of the story. Determine which business license you'll need and what is required to obtain it. A business license may be required by the printing company if you self-publish and/or distribute your books from one or more locations. A temporary license, vendor and other fees may also be required when distributing books.
Know that an ISBN (International Standard Book Number) and barcode will likely be required. These are global standard identifiers used by retailers in selling books. Bowker is the official ISBN agency for the United States. You can purchase the ISBN number and barcode from Bowker directly or your Publisher may prefer to obtain and assign these for their clients.
Be sure to consider if you want to apply for a copyright for business purposes. No registration is required to copyright your material, however, having the copyright may be of benefit if you ever find yourself at the crossroads of a dispute.
If you self-publish, consider contracting work that is outside your wheelhouse, including graphic design, editing, proofreading, and photography.
Expect and plan for delays. When printing hard copy books, there can be a paper shortage and delay times due to the volume of demand, depending on the time of year and the industry's economy.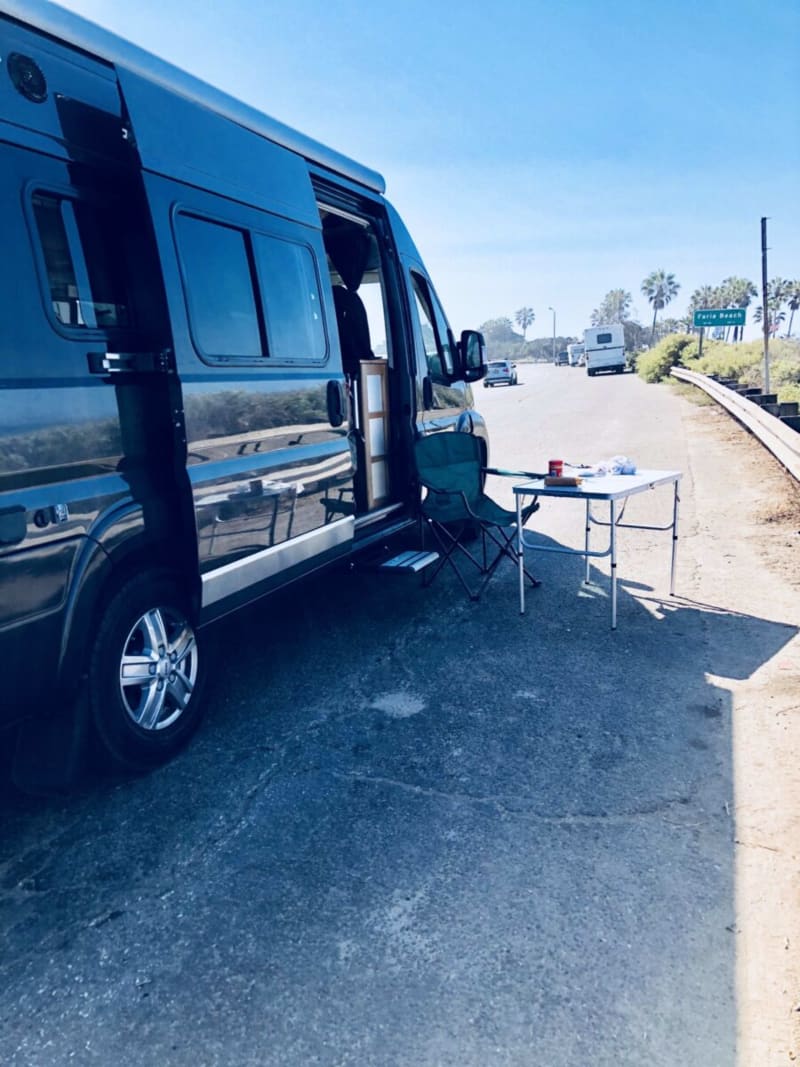 Looking for some more inspiration between the pages of a book? Celebrate World Book Day with our Top 5 Adventure Books to Read This Summer. Feeling inspired? Let us know in the comments below what your writing goals are! Then go forth and share your story.