If you're still putting together your fourth of July menu, we've got some tasty dishes to add to your list. From 100% kid-approved sandwiches to Independence Day nachos, as well as tons of side dishes that are filling enough to feed your entire campground, there's something for everyone. Grab the grill and get ready to satisfy your stomach this July holiday! Check out our tasty dishes below.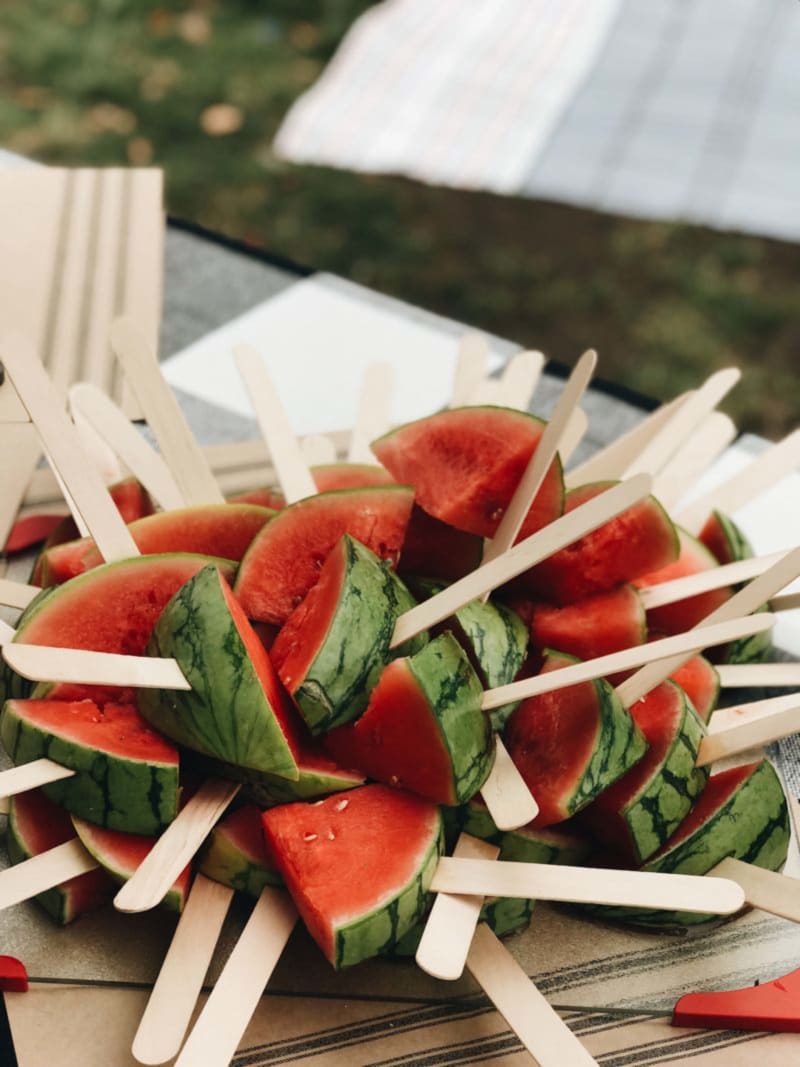 WATERMELON POP'S
These delicious and healthy pops are ideal for adults and kids alike. Avoid fruit juice mess with this easy dish.
What You'll Need:
– Knife
– Cutting board
– Serving platter/plate
– Watermelon
– Popsicle sticks
Steps:
1. Cut your watermelon into triangles
2. Stick a popsicle stick into the rind
3. You're ready to eat!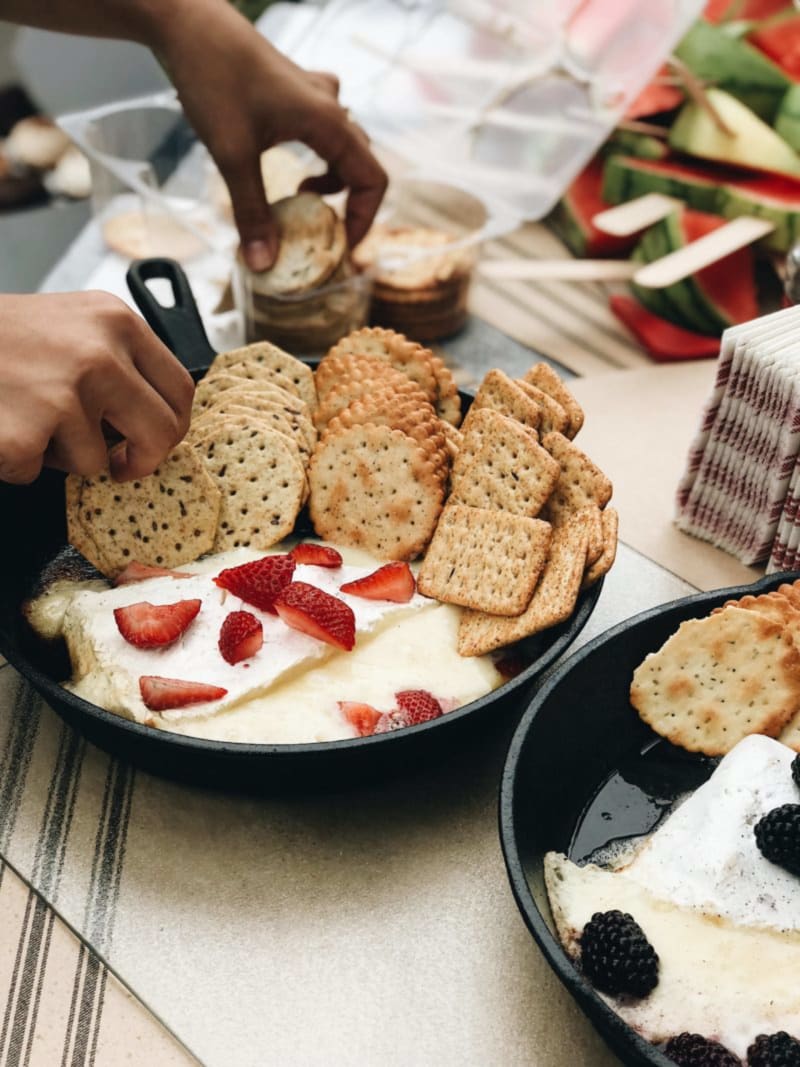 BRIE AND FRUIT SKILLET
You will make so many new campground friends with this incredible dish.
What You'll Need:
– 2 Skillets
– Crackers
– Strawberries
– Blackberries
– Thyme
– Brie Cheese
Steps:
1. Start your fire and burn for 30 minutes to get hot coals cooking
2. Place brie in a skillet and top with strawberries and blackberries
3. Cook until brie is soft and melted
4. Take off grill and serve with crackers!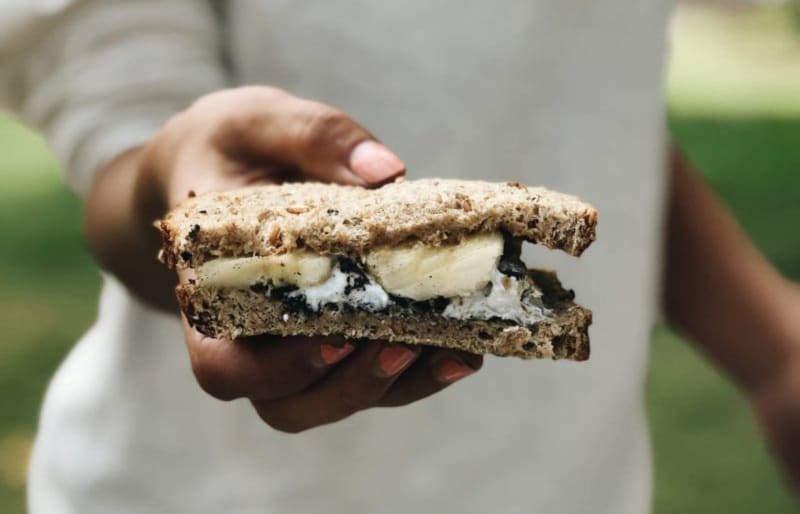 S'MORE SANDWICH
If the kids want to skip the bbq chicken and hamburgers, you can whip out this s'more sandwich, giving them a fourth of July their stomachs will never forget.
What You'll Need:
– Grill grate
– Firewood
– Skillet
– Skewer
– Bread
– Banana
– Peanut or almond butter
– Marshmallows
Steps:
1. Place skillet on grill grate and add two pieces of bread.
2. Toast bread on each side and remove from skillet once lightly brown.
3. Spread your nut butter on one side of bread.
5. Chop up banana into thin pieces and spread out on bread.
6. Place two marshmallows on skewer.
7. Roast over campfire to your liking.
8. Place two roasted marshmallows on bread. Add your second piece of bread on top of the other and press down.
9. Cut in half and enjoy!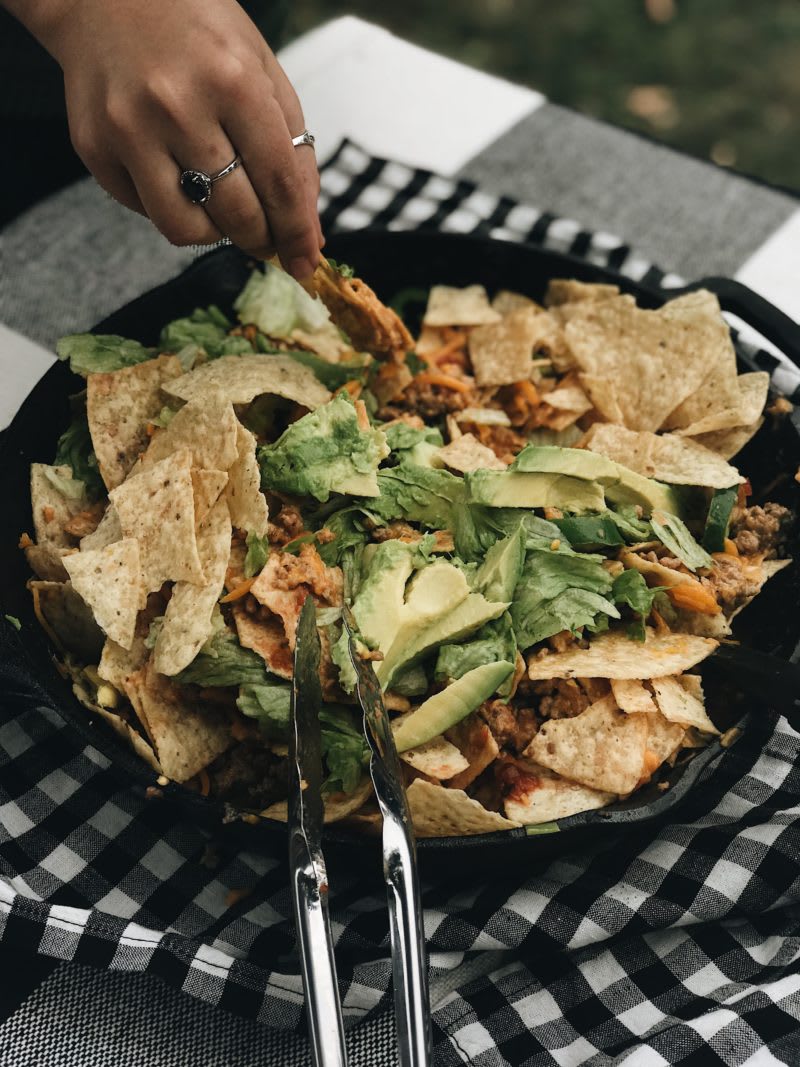 FOURTH OF JULY NACHOS 
Tired of chicken, hot dogs and hamburgers for your holiday season? Check out our easy, go-to campfire nacho recipe to elevate your fourth of July party this 2019.
What You'll Need:
– Ground beef
– Cheddar cheese
– 1 Green onion
– Iceberg lettuce
– 2 Jalapeno
– 2 Tomatoes
– 2 Avocados
– 1 Bag of tortilla chips
– Salsa
– Skillet
Steps:
1. Start your fire and burn for 30 minutes to get hot coals cooking.
2. Place ground beef on skillet and cook through.
3. De-seed jalapenos. Slice avocado.
4. Add grated cheddar cheese and jalapenos to skillet. Cook until melted.
5. Pull skillet off grill and add tortilla chips.
6. Top with green onion, avocado, lettuce and salsa!
7. Serve and enjoy!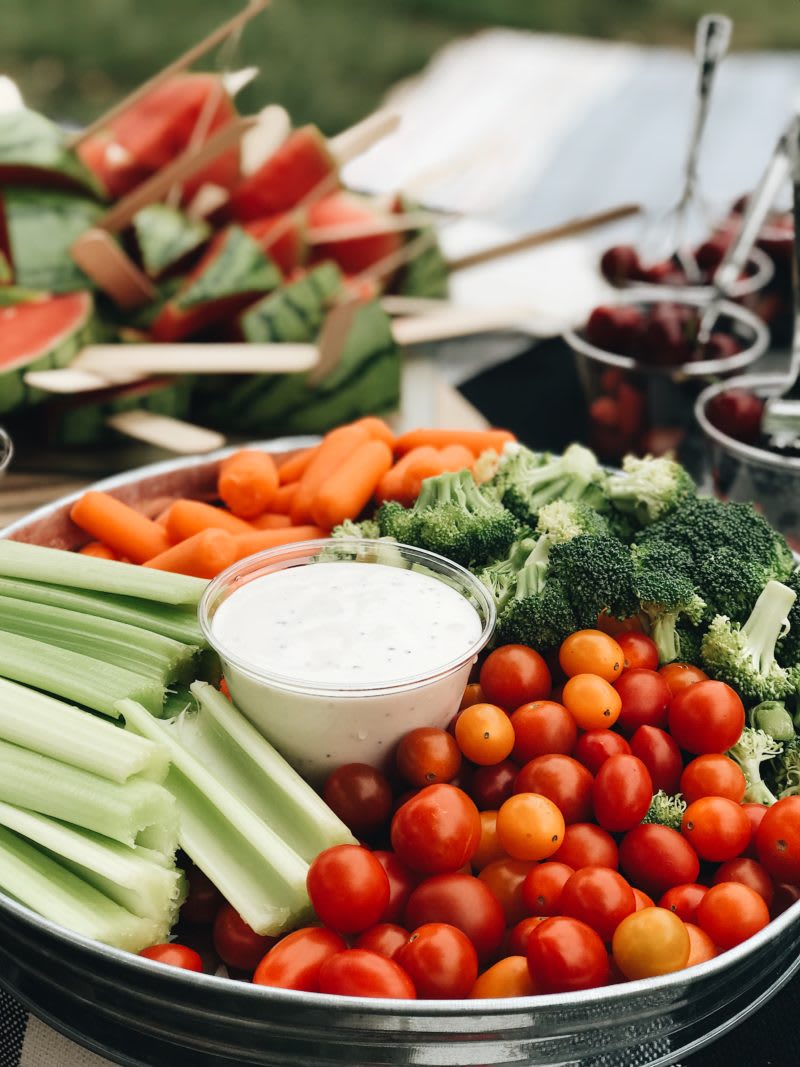 VEGGIE TRAY 
Veggie trays feed the masses, so don't skip this barbecue favorite.
What You'll Need:
– Celery
– Carrots
– Cherry Tomatoes
– Broccoli
– Ranch
– Serving bowl
– Small dip bowl
Steps:
1. Rinse celery, cut into smaller pieces and put in bowl
2. Place carrots, broccoli and cherry tomatoes into bowl
3. Pour ranch into smaller bowl
4. Get to dipping!
Looking for the best grilled chicken recipe this 2019 July 4th? Check out our Interview with Chef Mike Joz to Learn How To Make the Best BBQ Chicken and be sure to leave us a comment in the section below sharing your favorite Fourth of July dish!