RVing as a solo female is not the norm in the RV circle. This makes Sue Ann Jaffarian the ideal traveler to share her wisdom on exploring alone in her Class B Winnebago Travato. Dispelling the fear of traveling by yourself is a great way to step out of your comfort zone and experience the inherent beauty RV travel offers. We had the pleasure of sitting down with Sue Ann, also known as The Novel RV, to discuss in detail the hurdles and joy of her road life. This perspective is both unique and inspiring and reminds us of the warrior, Arya Stark, a solo female traveling the lands in pursuit of a fuller life.
In the words of Sue Ann, "I have been traveling solo full-time for five months now and this list is a work in progress. Some of it is instinctual. Some of it common sense. A lot you learn along the way as you discover what suits you. And it by no means is carved in stone." Dive into these 15 tips to RVing alone and who knows, maybe you'll soon find yourself as a solo voyager!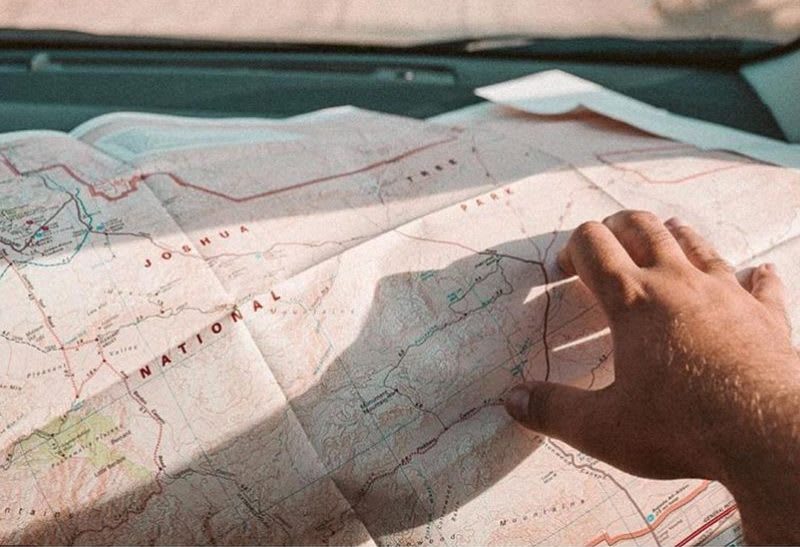 Photography: @johnrandolphhh

RV SAFTEY FOR SOLO TRAVELERS
–  Let someone know where you are and where you are going. My family has me linked on Life360 via our phones. Do not broadcast on social media where you are stopping for the night if you are alone. Report on the place the next day.
– The same goes if you are hiking alone. Let people know where you are heading and about how long you expect to be gone.
– Don't be afraid of overnighting in parking lots like rest stops, truck stops, Walmart, casinos, and so forth, providing they allow it. Look for other RVers and park near but not on top of them. Do not park in the way of 18-wheelers.
– If you pull into a campground or parking lot and your spidey-sense goes on alert, do not park there. Listen to your gut and find another spot to spend the night. In fact, trust your gut a lot.
– If you are going to be parked in a high traffic area, close your shades so people cannot see your stuff through your window. Always keep your valuables out of sight, especially purses and electronics.
– Keep some sort of weapon handy. Note: it does NOT have to be a gun. Keep wasp spray or bear spray, or something in the event of an intruder, animal or human. Even a pet can alert you to a problem.
– Lock your doors when leaving the rig and when you go to bed at night, even if you are just running into a store or down the lane to talk to a camp host.
– Keep a list of your personal emergency information handy in the event something happens to you. This should include emergency contacts, medications, allergies, etc. Keep it somewhere someone can find it, like in the glove compartment.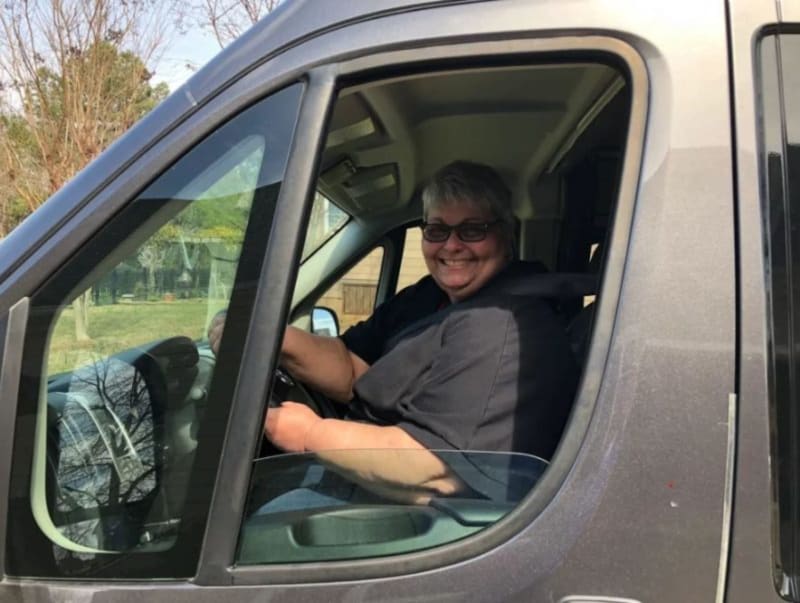 HOUSEKEEPING AND RV MAINTENANCE 
– Keep up on your laundry. It can get out of hand quickly in a confined space. Try to do it regularly. Laundromats located nearby are easy to find with a Google search. I prefer laundromats because they usually have double and triple washers so you can do it quickly.
– Periodically clean out your rig. A dirty RV is depressing. Every now and then spend a morning dusting and cleaning. You'll feel great when it's done.
– Keep your rig maintained. Check it every time you leave a campground. Do a walk-around, check tires, make sure all hoses, power cords, and awnings are in good order and put away.
– Keep some cash hidden away for emergencies. You never know when you might be stuck somewhere and credit cards or checks will not be accepted. This could also be a safety issue.
FULL-TIME RV LIFESTYLE
– Exercise regularly. Even if you are not a traveler who enjoys all the outdoors stuff like hiking, kayaking, biking, etc., get out and exercise. Walk or get into a yoga or stretching routine. Hours behind the wheel of a vehicle can tax the mind and body. Walk at rest stops. Do loops around the campground. Find a physical activity that works for you.
– Don't be surprised if you find yourself lonely or slightly depressed from being alone most of the time, no matter how much fun you are having or how much of an introvert you might be. Some people weather being alone better than others. When you feel the blues coming on, call someone. Keep in touch with people. Go to RV meet-ups or rallies.
– Treat yourself once in a while. Get a manicure and/or pedicure. A nice haircut. A massage. A special meal. Go to the movies or see an exhibit.
Are you looking for the best summer reads while RVing across the country? Check out our Top 10 Must Read Novels of 2019 and let us know in the comment section below if there's a book we missed!