With the warm weather seeping into all of our veins, it's time to highlight the must-experience swimming holes of America. These spots are ideal for RVing families, the Class B couple romping around the country and the retired full-time motorhome couple who's number one goal is to relax and enjoy all the U.S. has to offer. What we're saying is, these five desirable swimming spots are calling everyone's name. From California to Montana, Texas and Florida, we've covered a lot of terrain. It's time to pack up your rig (don't forget your swimwear) and head out on the open road.  In the words of Dara Torres, "The water doesn't know how old you are."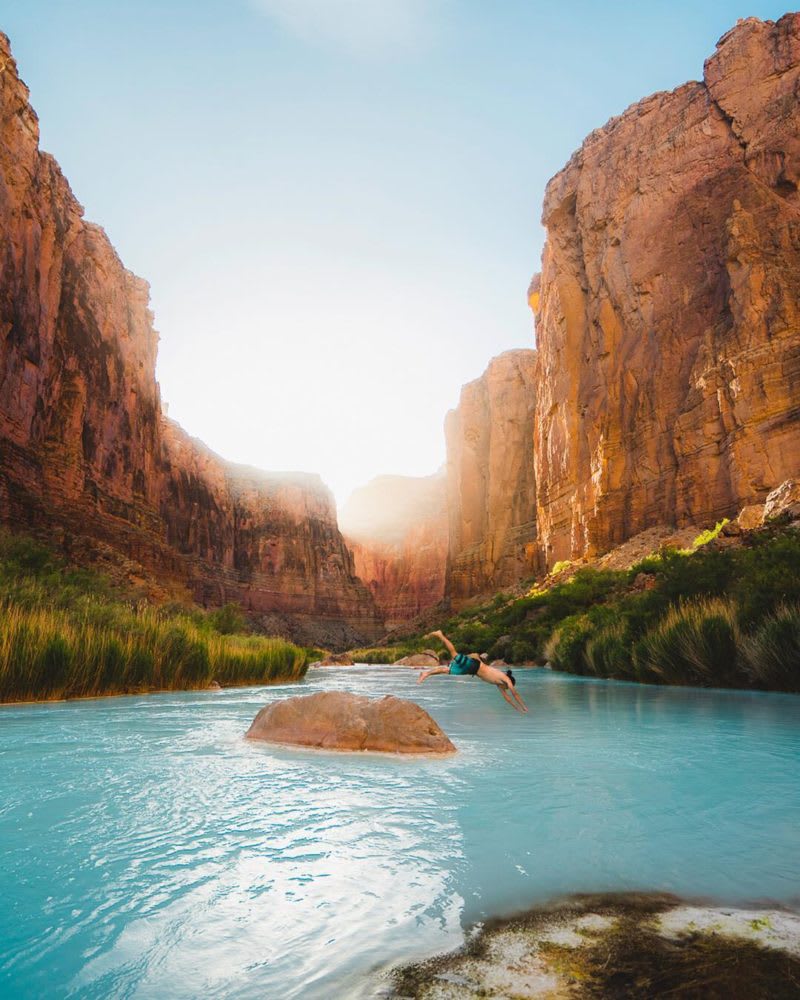 Photography: @luke.sky.watcher
HAVASU FALLS | GRAND CANYON NATIONAL PARK, ARIZONA
Located in the Supai Village on the south side of the Colorado River is the stunning and hidden Havasu Falls. To experience this beauty, you must first obtain a permit by making a reservation. Day hiking is not allowed so plan on camping for a least one night. Trail distance is ten miles so this hike is not for the faint of heart. The swimming hole at the end however, is one of America's most treasured natural beauties.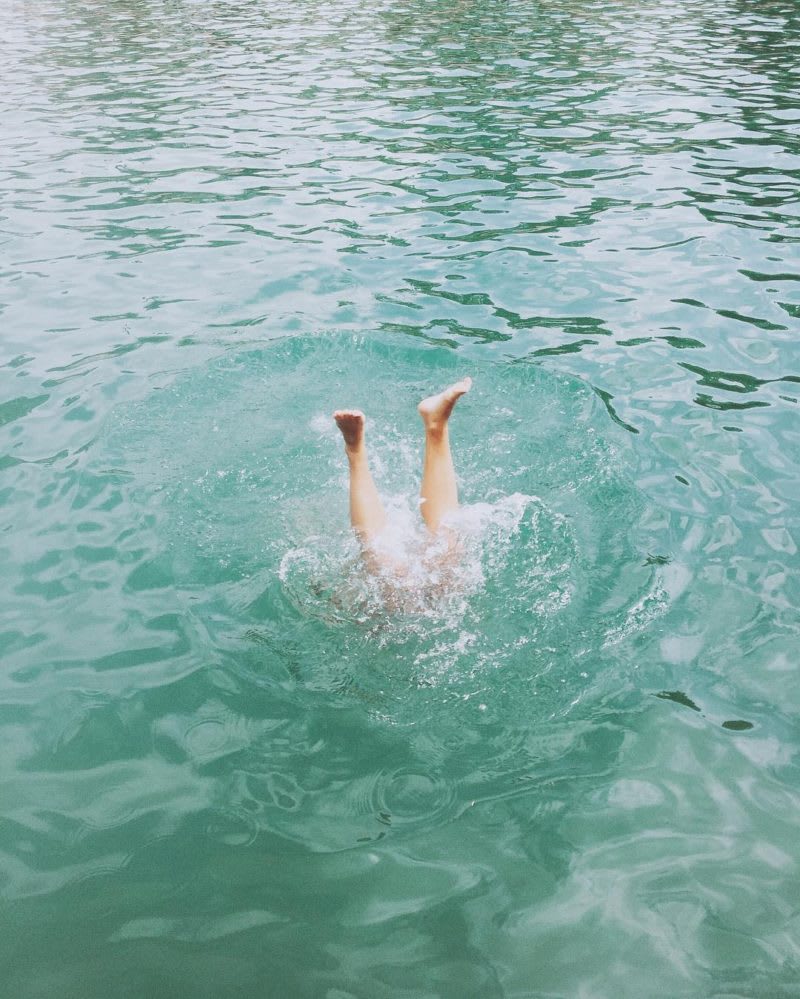 Photography: @kristen_blanton
JACOBS WELL | WIMBERLEY, TEXAS
Jacobs Well, located an hour outside of Austin, is Texas's second largest submerged caves. Reservations are required to swim and are often best obtained by calling a few weeks in advance. Your place allows you a two hour swimming block and though it doesn't seem like much time, you'll be surprised at how much energy you expel jumping into the cavern! The natural area is a little over 81 acres and the artesian spring releases thousands of gallons of water a day!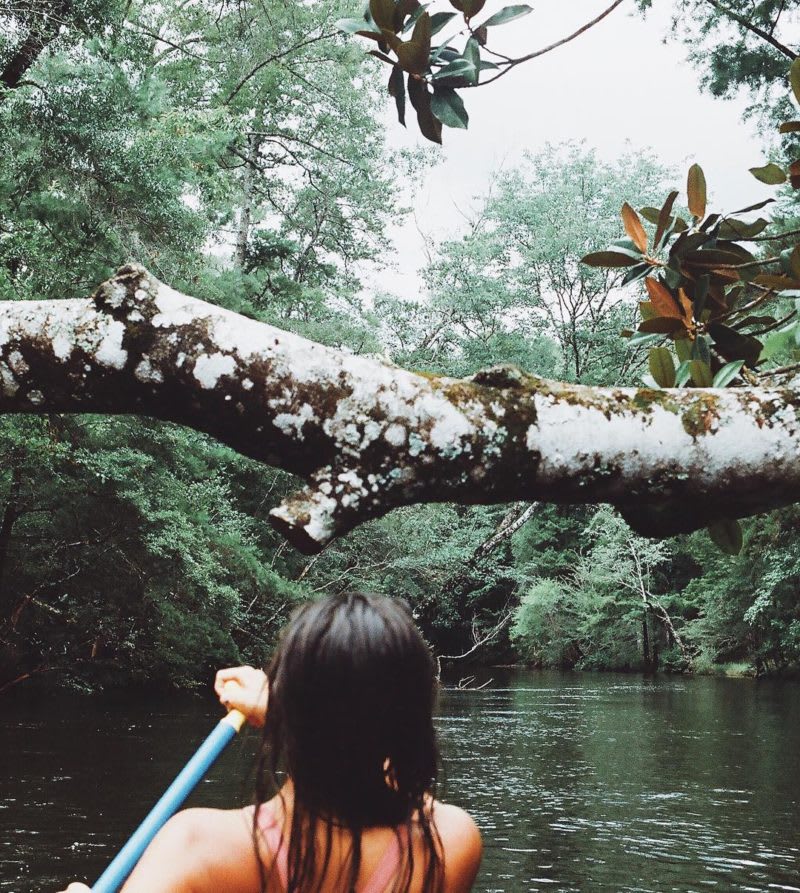 Photography: @helloamerica
ECONFINA SPRINGS | YOUNGSTOWN, FLORIDA 
Econfina Springs is one of north Florida's hidden gems. Pack your snorkel mask and your lunch as you'll spend all day exploring the rope swings and crystal clear waters along 41,000 acres of unparalleled, scenic beauty. You do not need reservations for the river but if you need to rent a kayak or canoe, Econfina Canoe Livery has you covered. They even pick you and your rental up at the end of the spring and bring you back to the launching dock.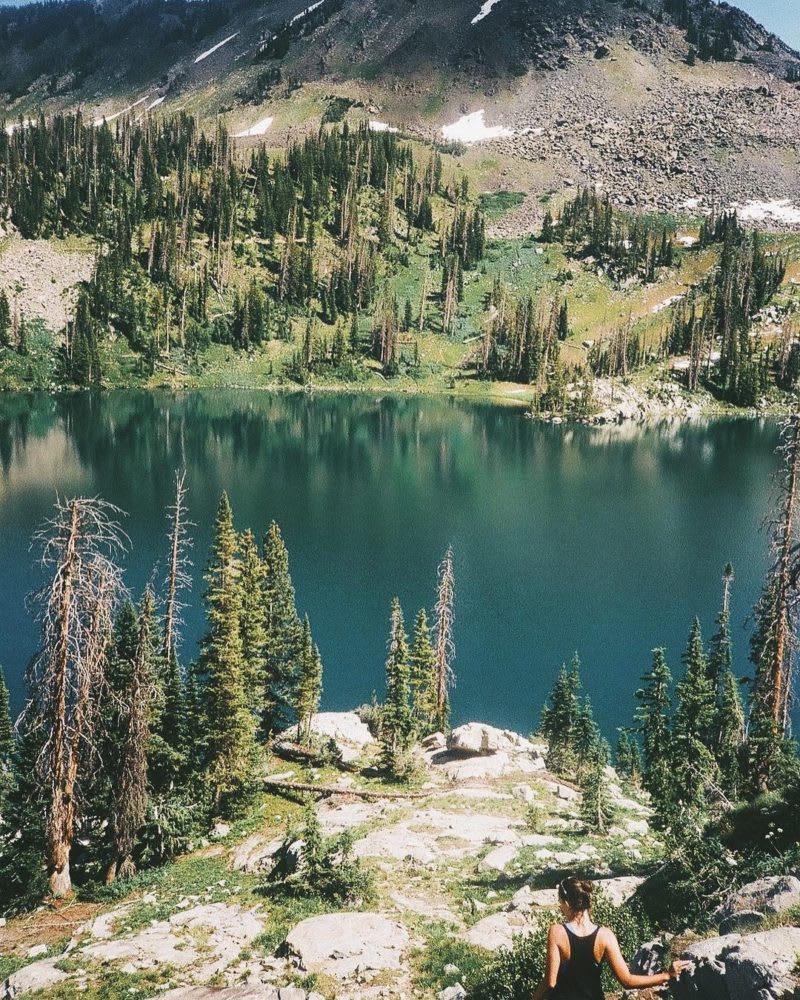 Photography: @helloamerica
GILPIN LAKE | ROUTE NATIONAL FOREST, COLORADO 
A mere hour outside of the popular ski town Steamboat Springs, is Zirkel Wilderness featuring more than 150,000 acres of pristine, untouched wilderness. The 8.5 mile trail is difficult. The last 1.25 miles is pretty strenuous but as soon as you reach the clearing and set your eyes on Gilpin, you'll see that all your effort was worth it. After hours of sweating and huffing, make sure you spend time cooling off in the refreshing lake you came for.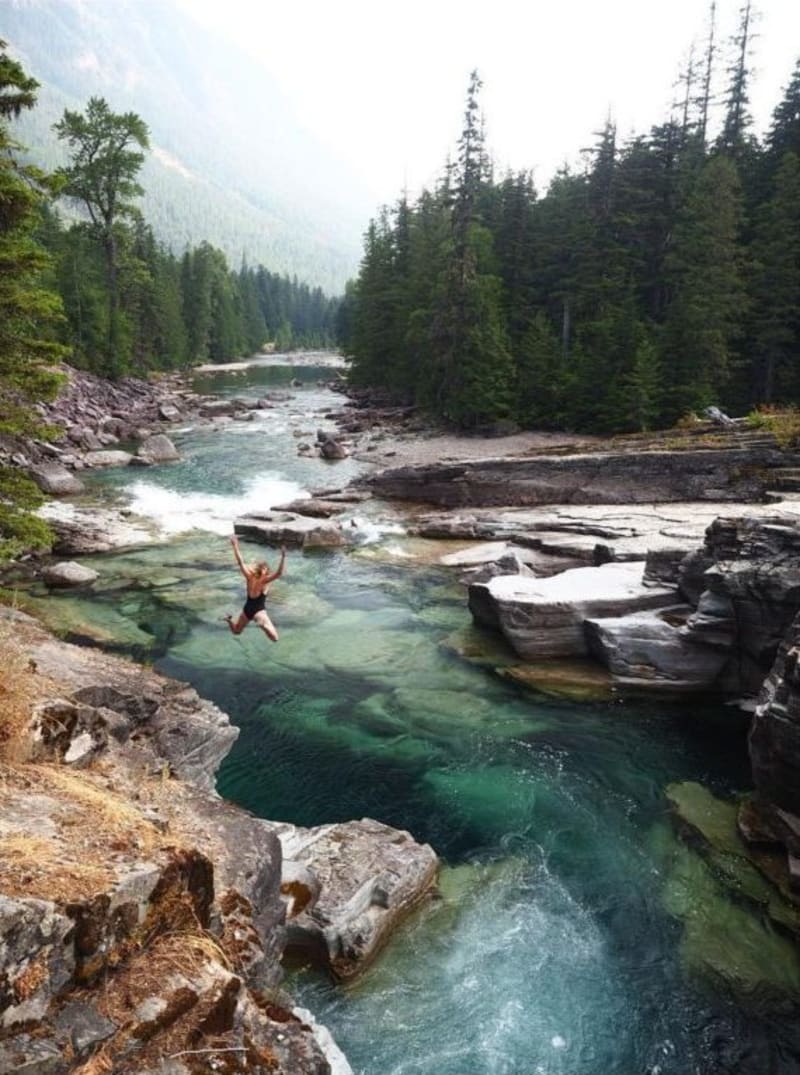 Photography: @americayall
GLACIER NATIONAL PARK | MONTANA 
Glacier National Park is full of endless beauty. There are dozens of trails with creeks, glaciers and lakes to swim in. We suggest taking your time to plunge into them all. From the tin river next to your camp ground to the ever popular Grinnell Glacier (where you can swim in Glacier run off) don't be afraid of the cooler temperatures; the summer heat will warm you right back up.
What are your favorite swimming holes across America? Let us know in the comment section below! Include a photo for your chance to be featured on our La Mesa RV Instagram. If you're looking for more water features this summer, check out the Top 5 National Parks with Epic Waterfall Hikes.