Today is your lucky day! We're giving away an amazing adventure package to one lucky family next month. From books to games, reusable water bottles and more, this giveaway has something for everyone young and old. Check out the details below on the gear in our giveaway bundle as well as how to enter to win this epic RV adventure package!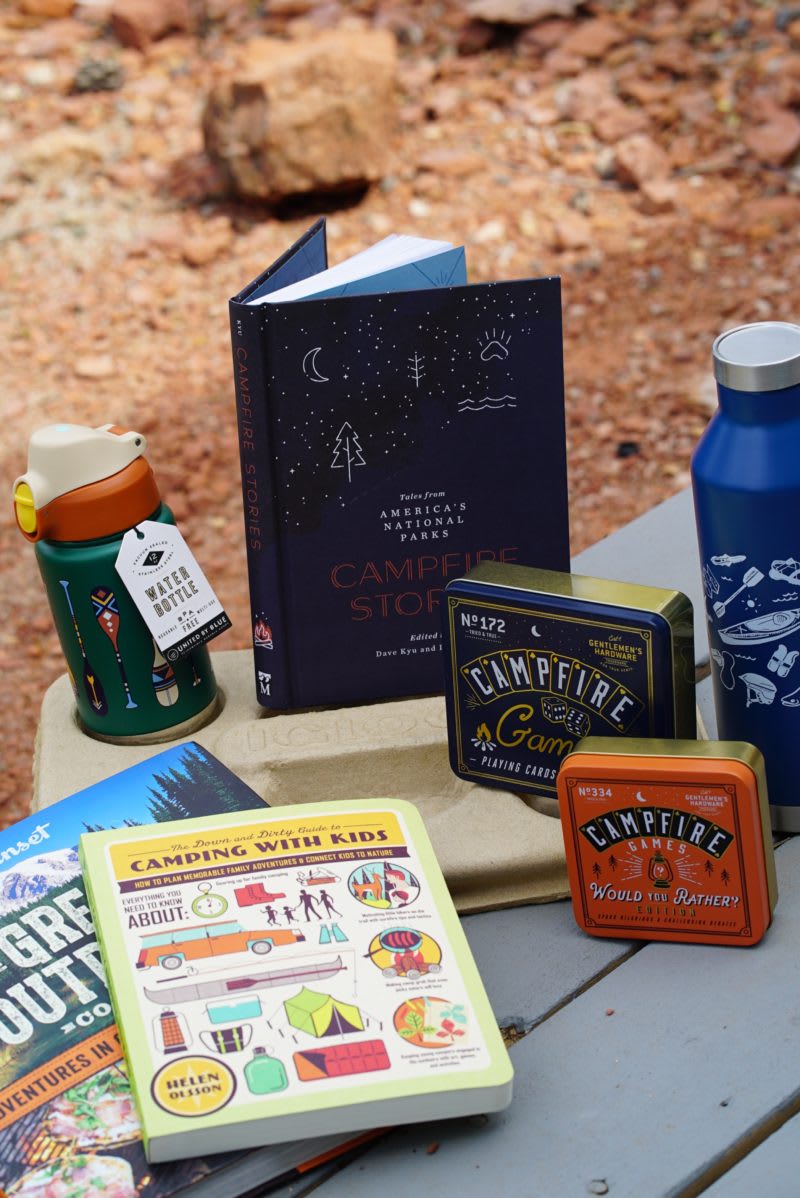 Here's how you enter the giveaway:
1. Follow @lamesarv on Instagram
2. Like the giveaway post
3. In the comment section, tag 3 family members (or friends who are like family)!
That's it. You've entered!
The giveaway is open until August 8th, with one winner randomly selected on August 9th. The winner will be contacted via Instagram direct message, so keep an eye out to see if you'll be taking home our summer adventure bundle. Check out the details of each item below: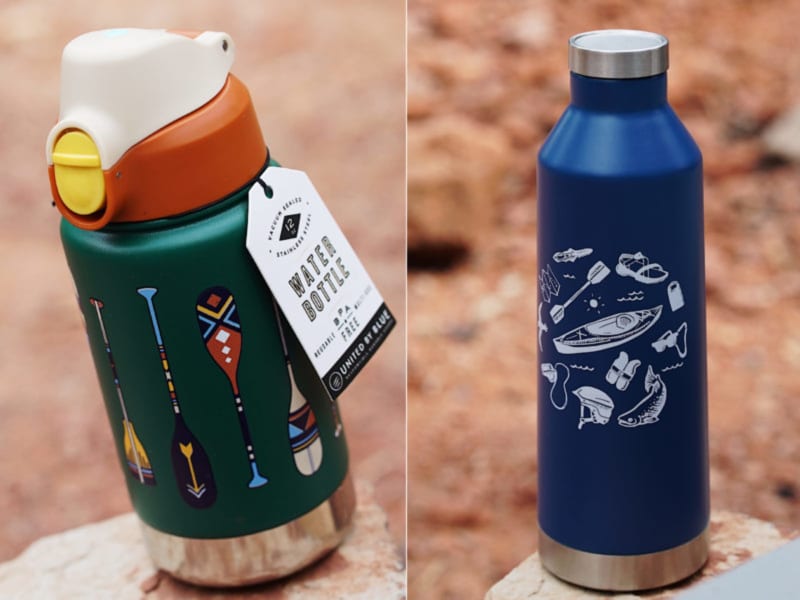 TWO UNITED BY BLUE WATER BOTTLES
With plastic free July in full swing, these reusable, BPA free stainless steel water bottles are vacuum sealed and perfect for all your eco-friendly adventure needs! They're decorated so that kids and adults alike will love them and are perfect for keeping beverages from chocolate milk to wine at their respective, desired temperature.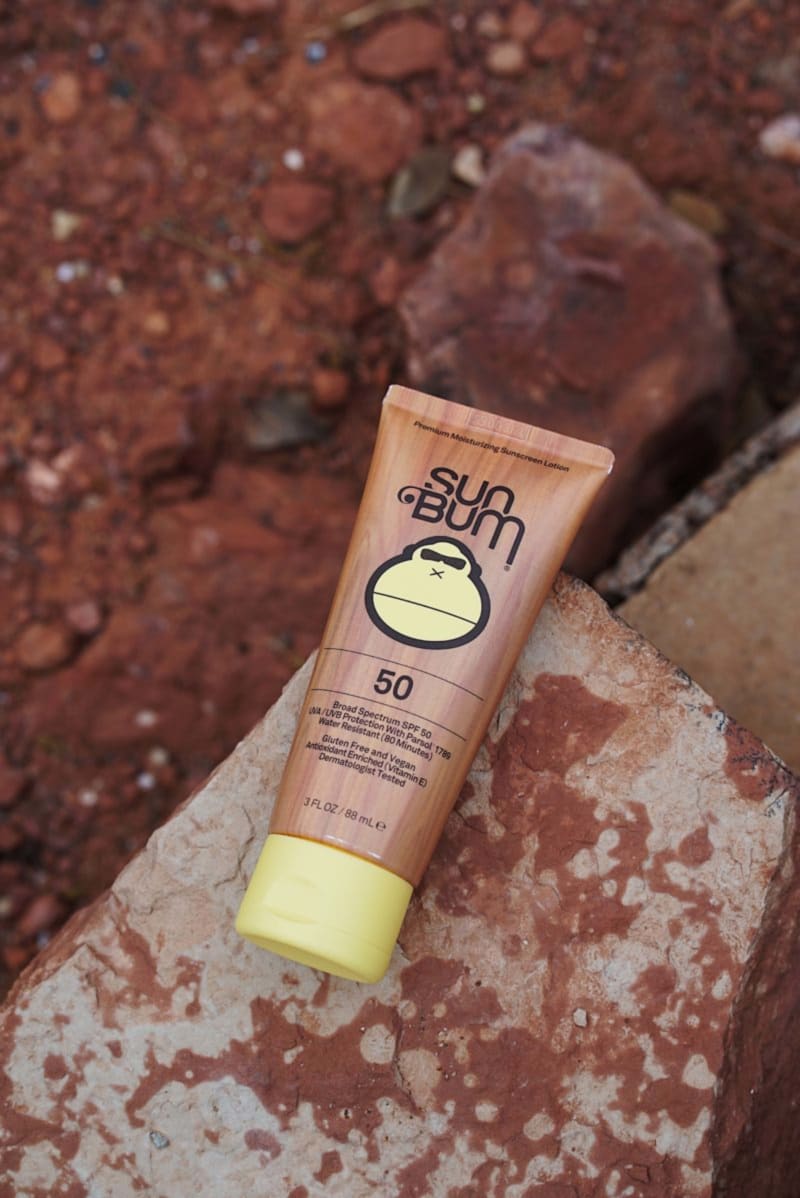 SUN BUM SUNSCREEN 
This SPF 50 sunscreen is gluten free, vegan and water resistant making it a go to choice for you and the kiddos! With the summer heat ramping up, you'll be glad you have this extra protection as you make your way through national parks, beaches, lakes and more!
CAMP BOOKS
Enjoy these three amazing RV and kid friendly road books! Perfect for all your cooking, campfire and camping with kids needs, these books are RV road trip essentials! Find your new favorite campground recipe and learn the basics of camping with kids in three simple reads.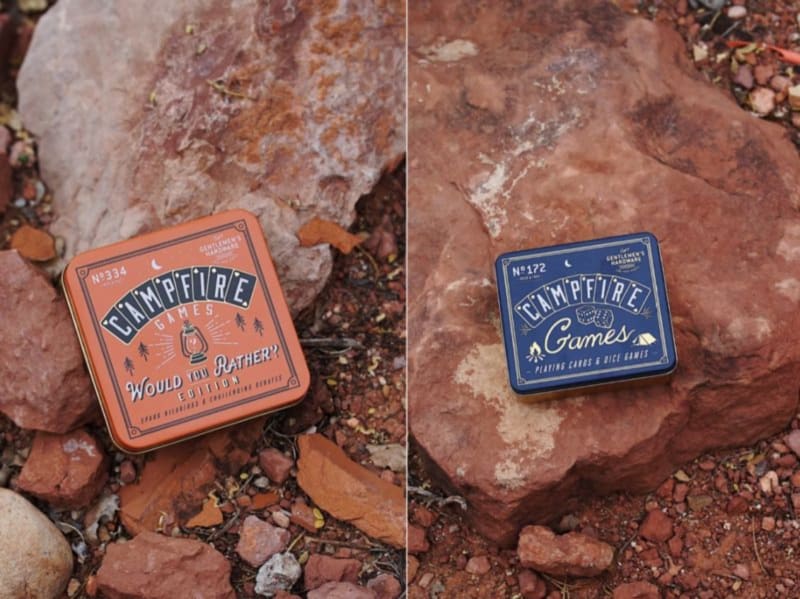 GENTLEMEN'S HARDWARE CAMPGROUND GAMES
Enjoy these classic games with your kids this summer! One set is equipped with dice and playing cards so all your Go fish, War and Yahtzee needs are taken care of while the other is a hilariously entertaining game of Would You Rather? The best part, the cards are waterproof making them a non-destructible game you and your kids can play together.
What are you waiting for? Go to our Instagram and enter for your chance to win this awesome bundle. Good luck and happy trails!