One of the best ways to learn is to seek guidance from those who've gone places before us. That's why today we're bringing you five RV veterans who combined have been on the road for over 20+ years. Think of them as your e-road life mentors. You should immediately start following these epic travelers as they share their years of RVing on their respective blogs, websites, social media platforms, books and podcasts. These RVers and their incredible resources will help you better foster an understanding of RV living and begin to cultivate your own travel community.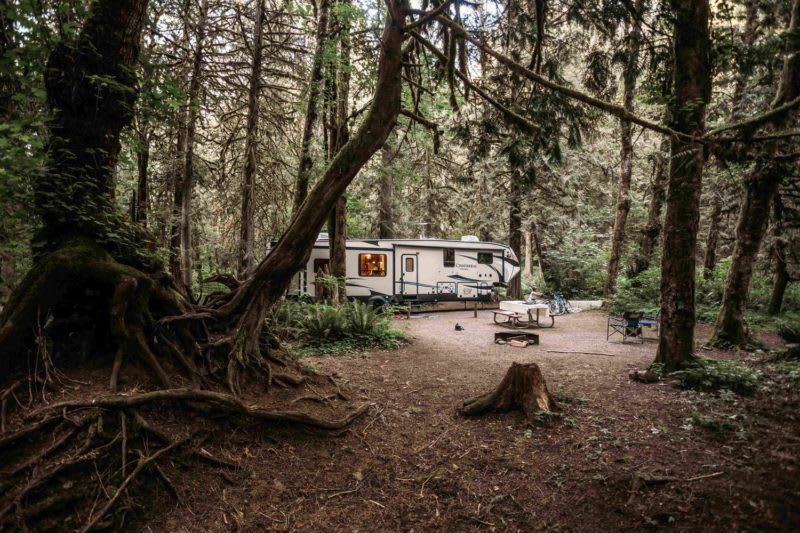 Photography: @the.wanderpreneurs
RV LIFESTYLE 
"The world is your backyard!" – Mike and Jennifer Wendland
Mike's background in journalism took him all over the world reporting from Europe to Africa, the Middle East and Southeast Asia. When he approached retirement age, he decided to become his own boss, explore his own country and tell heartening news stories that are desperately needed today. Now Mike and his wife Jennifer along with their beloved pup travel all over the U.S. and document their adventures.
BEST RV ADVICE ON:
– What They Don't Tell You About Full Time RV Life
– How To Guides: Boondocking, Traveling with Pets, Saving Money on the Road
– RV Travel Guides
– RV Gear
FOLLOW ALONG:
Facebook: RV Lifestyle Group
Books: Beginners Guide to Boondocking, RV Buying Secrets, Travel Guides
YouTube: RV Lifestyle 
Podcast: RV Lifestyle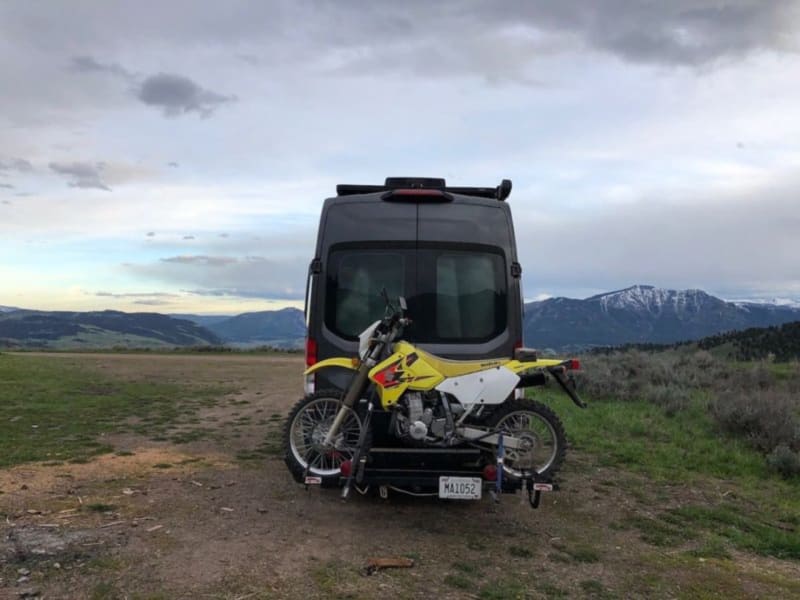 WE'RE THE RUSSOS
"We travel not to escape life, but for life not to escape us." – Joe and Kait Russo
This RV duo has been on the road since 2015. They've owned both a Class A and Class B camper van and continue to share their RV lifestyle findings on their many social channels.
BEST RV ADVICE ON:
– Pros and Cons of Buying a New vs. Used RV
– RV Accessories
– Cost of RV Living
– Make Money While Traveling
FOLLOW ALONG:
Instagram: @weretherussos
Book: Tales from the Open Road 
YouTube: We're the Russos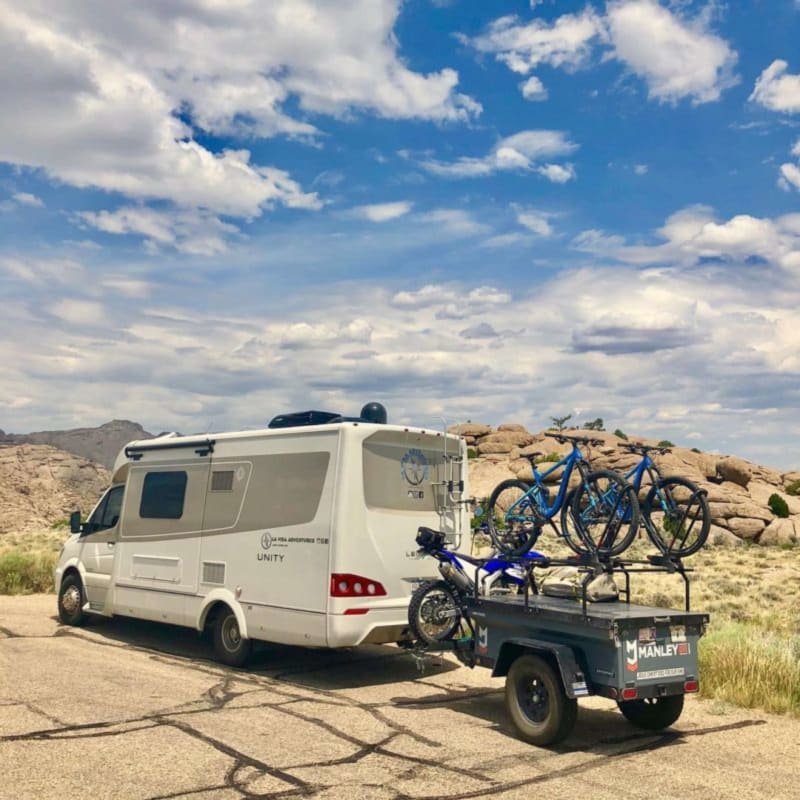 LA VIDA ADVENTURES 
"Love living life." – Rob and Jodi
Just because this couple is young, doesn't mean they're not experienced. Rob and Jodi have been nomads for a number of years. After living on a sailboat, they decided to continue their travel life by road. Today, they are adventuring throughout the states in their Leisure Travel Unity.
BEST RV ADVICE ON: 
– RV Gear (Solar Equipment, Coffee & Kitchen, Camera, and RV Organization)
– City Guides
– RVing Through Each Season
– Adventure Activities: Rock Climbing, Mountain Biking, Whitewater Rafting
FOLLOW ALONG:
Instagram: @lavidaadventures
YouTube: La Vida Adventures
Blog: La Vida Adventures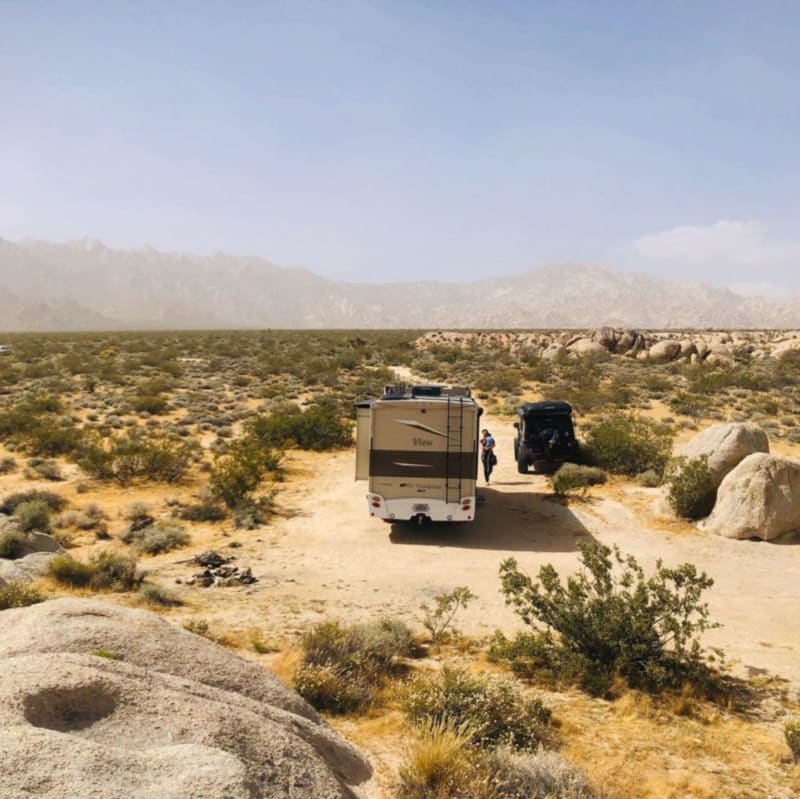 RV WANDERLUST
"Even after five years of full-time RV living, we're STILL learning every day." – Eric and Brittany
Brittany and Eric Highland are on their sixth year of RVing. In 2016 the couple welcomed their son Caspian and he's been a full-time RVer since the day he was born. This couple has done it all when it comes to child-rearing on the road! They also recently traded there Tiffin Phaeton for a Winnebago View. Fun fact, they actually purchased one of our favorite RVing family's rig before they set off on their around the world tour, the Holcombe family, who we interviewed earlier this year!
BEST RV ADVICE ON:
– Managing Pregnancy while Living in an RV
– Full Time RVing with Kids
– Best Food Across America
– Campground Reviews
FOLLOW ALONG:
Instagram: @rvwanderlust
Blog: RV Wanderlust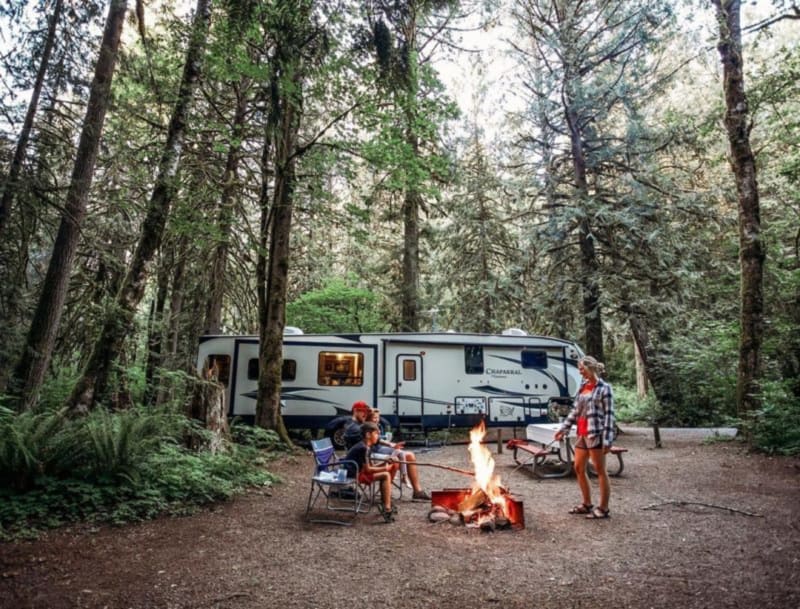 THE WANDERPRENEURS
"We simplified life to live LARGER with less." – Aaron and Lauren
Have you ever gotten to the point where you feel like life is on super hectic auto-pilot? That is the question this couple asked themselves and then came up with a solution to live life to the fullest. The family of four have a Coachman 5th wheel Chaparral and are making their way across the country while documenting their findings on their family travel blog.
BEST RV ADVICE ON:
– RVing With Children
– Traveling National Parks
– RV Tech
– RV Decor and Furniture
FOLLOW ALONG: 
Instagram: @the.wanderpreneurs
Blog: The Wanderpreneurs 
E-Book: Instagram: How to Grow to 10K Followers, Become an Influencer, And Start Monetizing Your Account 
Looking to close out summer with some epic RV events? Check out our complete list of all RV Rallies and Caravan Events through the end of 2019. Leave us a comment in the section below letting us know where you'll be headed this summer!