There are plenty of pet-friendly campsites throughout the United States, but not all are created equal. We searched far and wide to bring you the best and most interactive pet-centered RV campgrounds across America. From puppy welcome kits to K9 playgrounds and the most epic trails for your fur baby, your best buddy can have it all on your next RV road trip. Check out these ten stand-out pet friendly campgrounds below.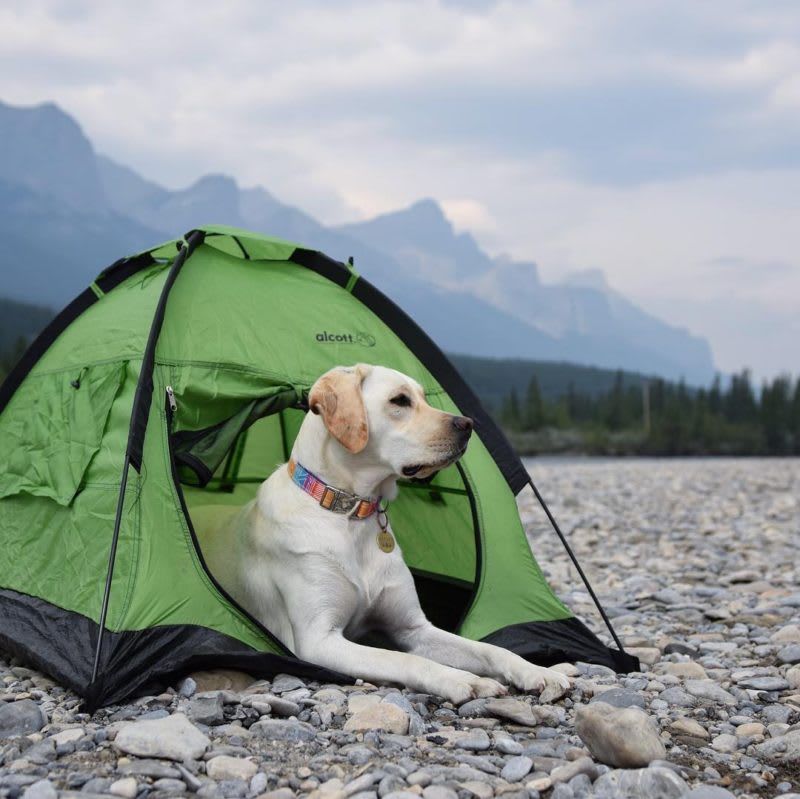 Photography: @farley_the_labrador
NORTH CAROLINA 
4 Paws Kingdom Campground and Dog Retreat 
Where: Rutherfordton, North Carolina
Details: 4 Paws Kingdom is a dog-dedicated campground for canines and their humans – but it's mostly catered to your pup! This pup heaven has every amenity you could ever want for your dog. From a fully fenced swimming pond to multiple off-leash play parks, that's only the beginning. 4 Paws offers an agility park, hiking trails, doggie bathhouse (with grooming station so your pup can pamper it up) as well as RV sites with fenced in yards!
FLORIDA
Disney's Fort Wilderness Campground
Where: Orlando, Florida
Details: Bring your pup with you when you make your way to the happiest place on Earth! Fort Wilderness is the ideal campground for your pup to feel the magic of Disney World. The campground is equipped with multiple designated dog areas as well as a leash-free park known as Waggin' Trails. You're welcome to bring two dogs of any size while camping. Each additional pup is $5/dog per night. At check-in, your pup will receive "Pluto's Welcome Kit," which includes bowls, mat, pet ID tag, poop bags and a dog walking map. Be sure to bring your pets up to date medical records.
Lake Whippoorwill KOA
Where: Orlando, Florida
Details: If Disney is calling your name but you'd like to be a littler further from the park traffic, check out Lake Whippoorwill in central Florida. What makes this KOA stand out is the campgrounds leash-free Kamp K9 Pet Playground that is fully equipped with a pet obstacle course. Limit of 3 pets per campsite.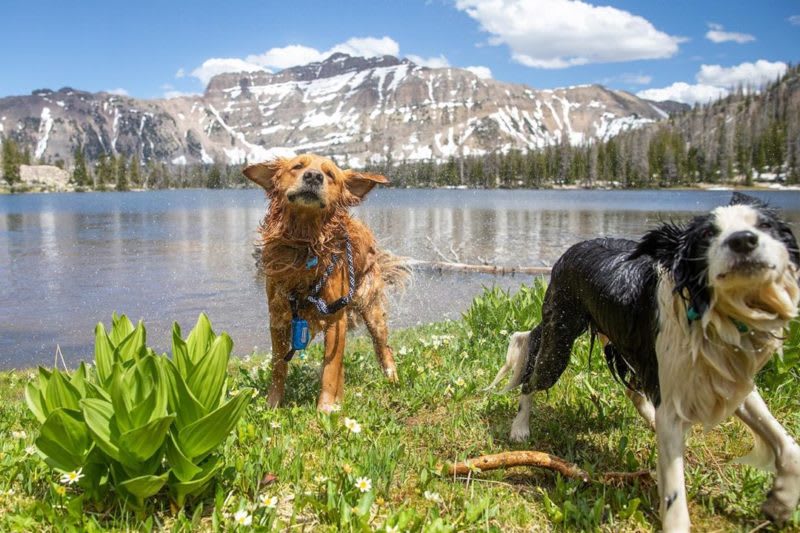 Photography: @kickerdogmuse
TEXAS
Mustang Hollow Campground
Where: Mathis, Texas
Details: Mustang Hollow is a stunning RV campground located near Corpus Christi. The park includes 47 wooded acres of wildlife, ideal for you and your pup to explore together. The park also features a dog run and no wake zone for your pup to swim and fetch a frisbee without boat interference!
COLORADO
Garden of the Gods RV Resort 
Where: Colorado Springs, Colorado
Details: Fun for your furry friend awaits! Garden of the Gods RV Resort offers a "Bark Park" made with your pup in mind so they can relax and take in the beauty of Colorado in the safety of a gated and spacious area. Local trails are also a big draw to this particular RV park. Bring your pup with you on a hike through Garden of the Gods, Red Rocks Canyon, Pikes Peak and so much more!
OREGON
Osprey Point RV Resort 
Where: Lakeside, Oregon
Details: Osprey Point RV Resort is nestled between mountains, lakes, dunes and the Pacific Ocean, making it the ultimate adventure landscape for you and your pet. Does your pup like to swim? Tenmile Lake is calling their name! Osprey Point RV Resort also offers a large activity field for your pup to explore and stretch their legs.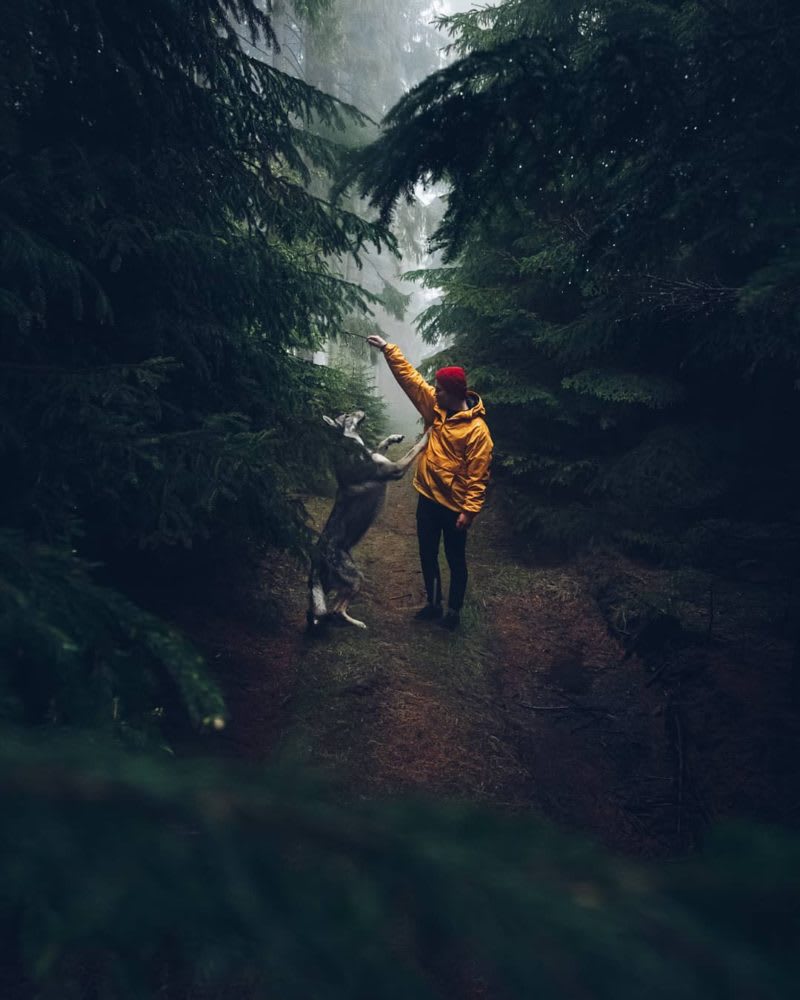 Photography: @kopernikk
CALIFORNIA
Escondido RV Resort 
Where: Escondido, California
Details: Have you always dreamed of letting your pup roam the beach? Here is your chance! Escondido RV Resort is located near North Beach (also known as Dog Beach), a two mile stretch of warm sand and crisp, salty air that is completely dog friendly. If that weren't enough, Escondido RV Resort is a premier campground for you and your furry friend, offering a one-third-acre off-leash dog park creating a space with ample room for your buddy to play and relax.
Riverside Campground and Cabins
Where: Big Sur, California
Details: California must really likes dogs, considering their devotion to creating pet-friendly beaches. Big Sur is one of the west coasts most desirable treasures, and your pup can now enjoy the beauty with you! Riverside Campground is a dog friendly RV campground that has multiple dog friendly trails and beaches, making it the ideal access point for all your scenic and pet-inclusion needs! Riverside charges $5/pet per night.
Lemon Cove RV Park
Where: Lemon Cove, California
Details: Have you dreamed of taking your four-legged friend to see giant sequoias? Now you can! Lemon Cove RV Park is the only RV campground with a pet-friendly shuttle to Sequoia National Park and Kings Canyon. In addition, the campground offers a fenced dog park and 11 acres of wooded trails that are perfect for hiking.
Kamp Klamath RV Park
Where: Klamath, California
Details: At Kamp Klamath, pets are family. The RV park is rated as one of the very best pet friendly campgrounds in the country. The park offers 33 acres of off-leash exploration and fishing for your fur baby in nearby Klamath River. The front office also provides free doggie pick-up bags.
Are you traveling with a sick pet? Check out our recent post featuring tips on How to RV With A Pet that has Medical Issues. Leave us a comment in the section below sharing your favorite pet-friendly RV campgrounds!