September is #nationalcourtesymonth! Whether for the long haul of full-time RV living or just for the duration of your mobile vacation, the open road is home to all travelers and wanderers. We're celebrating this mindful month by sharing our easy to follow guide to thoughtful RV travel. This RV etiquette refresher is made to keep you and those you share the road with, a little kinder. Dive into these simple to apply RV lifestyle principles in effort to become a more courteous neighbor and road warrior. These helpful tips are great to share with kids, new RVers and campground friends alike! Enjoy below.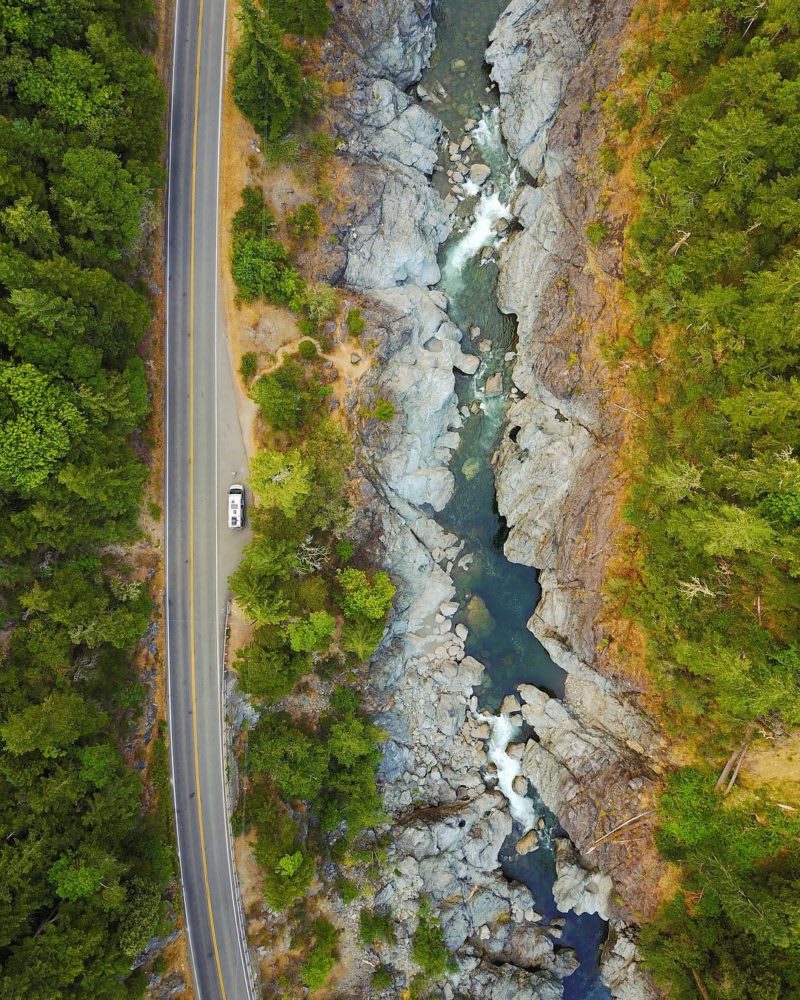 Photography: @codyrundall
TIPS TO BEING A HAPPY RV CAMPER
Follow Campground Rules And Regulations
This might seem like a given, but you'd be surprised at how much detail can be overlooked at a RV campground. Guidelines differ from campground to campground and are necessary to keeping campers happy and safe. Remember to only camp at sites designated for your particular rig. Don't be that person who tries and fit a 30 foot rig into a campsite that accommodates 25 feet max. Campgrounds have quite hours as well as rule for pets. Remember, if you're not sure if something is permissible, just ask the host! They're there to help make your experience the most enjoyable it can be.
Be Mindful of Campsite Sprawl
Do not crowd your neighbors with your gear – that means keeping your grill, camping chairs, games, additional vehicles, trailers, and children (can't forget them!) to your campsite. If you have a towable, check in with the campground host to see where the overflow parking lot is. If you're having visitors, be sure to have them park in the guest parking. Do not block roads or other campsites.
Leave No Trace
Just like when you're backcountry camping, practicing the seven Leave No Trace Principles is crucial to keeping our wild spaces protected. Clean up all your trash, use fire rings properly (they are for campfires, not burning your trash) and leave the site better than you found it.
Enjoy The Party, But Don't Be That Guy
Definitely let your hair down and enjoy yourself while on your epic road trip, but don't be the person the whole neighborhood is frustrated with. That means treating your neighbors as you'd want to be treated. Excessive drinking, loud music, and smoking can be a road trip ruiner for a family camping with young children. It's important to remember that you're enjoying the outdoors with a bunch of other campers so have fun but be courteous of those around you!
Don't Trespass
Think of your campsite as a yard – you wouldn't want someone traipsing through your lawn at home. It might seem like no big deal to take a short cut through someone's campsite, but it's simply not polite. Take roads and sidewalks instead of neighbors yards.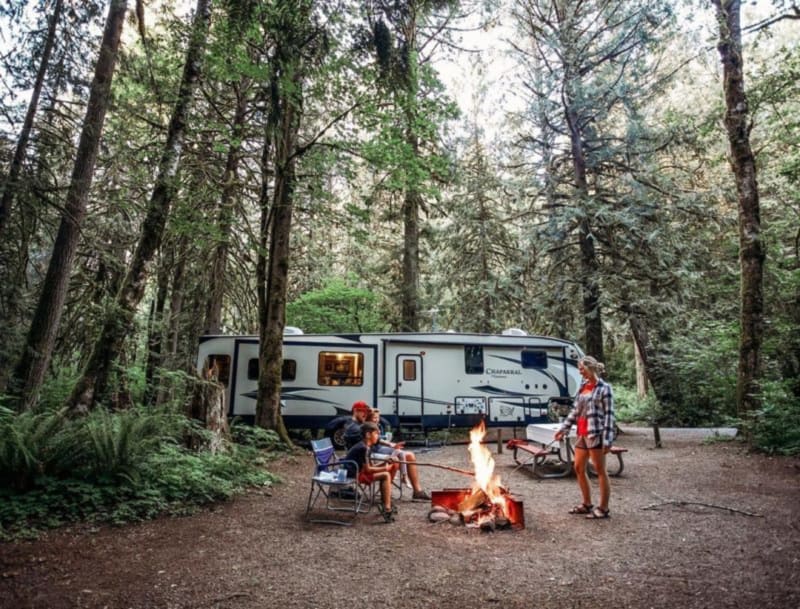 Photography: The Wanderpreneurs
Be A Good Neighbor 
This one is easy! If you see a fellow RVer needing assistance with mechanics or backing up, offer your help! It makes for good karma and it allows you the opportunity to chat with other RVers. We can't tell you how many times we've started up a conversation with someone and ended up finding out about the best local hike through the encounter or sharing a meal and making a friend for life.
Check Your Hoses
Make sure your sewer connections are done correctly. Do not connect a torn hose – you do not want to be that smelly neighbor. That includes your water hoses. A water leak can run into another neighbors site and create a muddy mess.
Size Matters
When you stop for gas, groceries or any other need, be mindful that you are much bigger then the cars around you. Try to park in areas that are spacious and do not block those you're sharing the road with.
Generators
The truth is, people don't care to camp next to a noisy generator. Most RVers go into nature to get away from the hustle and bustle of every day living. If you are going to use your generator, be mindful of those around you. If you're boondocking, try and find a space that is far from other campers. If you're at a campground that doesn't have power hookup, be sure to mind the campground quiet hours by turning off your generator during designated times.
Looking for your next epic round trip destination? We suggest making your way to the Pacific Northwest! Check out our Olympic National Park Road Trip Guide Part I and Part II. Leave us a comment in the section below telling us where you plan to camp this fall for a chance to be featured on our Instagram!