What do Fleetwood, Tiffin and Winnebago all have in common? They're all top RV manufacturers that can be found at any one of La Mesa RV's nine locations across the country. If you're in the market for an adventure vehicle this holiday season and want a one-stop-shop on your RV hunt, come see us in Florida, California, Arizona or New Mexico. Still in the research/online browsing phase of finding your perfect RV? Below are highlights of each top manufacturer and units so you can decide which fits your RV lifestyle best.
FLEETWOOD
For over 65 years Fleetwood RV has built a reputation as one of the best motorhome manufacturers in the industry. Leading the way in product innovation and warranties, generations of RVers trust the open road to Fleetwood RV because they deliver high-end value in every unit they make.

What Sets Fleetwood Apart: Powerlock system, premium full-body paint, roto-cast molded and citadel lined luggage bays.
RV Types: Class A Gas, Class A Diesel, Class B Gas, Class B Diesel, Class C Gas
Fleetwood at La Mesa RV: Bounder, Discovery, Discovery LXE, Excursion, Expedition, Flair, Irok, Jamboree, Pace Arrow, Pace Arrow LXE, Patriot, Providence, Revolution, Southwind, Storm and Terra
TIFFIN MOTORHOMES
Tiffin Motorhomes is proud to be one of the few family-owned and operated manufacturers in the RV industry. "We understand families own motorhomes. We know it's not just about where a coach will take you,  but the experience you take from the journey. That's why every Tiffin motorhome is made to move you." – Tiffin on upholding their legacy. Want to learn more about the manufactures and family? Check out our video above with La Mesa RV founder Jim Kimbrell and Bob Tiffin, founder of Tiffin Motorhomes.
What Sets Tiffin Apart: Energy-efficient lighting, multiplex wiring, smart slides, dry step, store-it-all assurance, Tiffin build components, form-fitted roofs, and artisan woodcrafts
RV Types: Class A Gas, Class A Diesel, Class C Diesel
Tiffin at La Mesa RV: Allegro, Allegro Bus, Allegro Red, Breeze, Phaeton and Wayfarer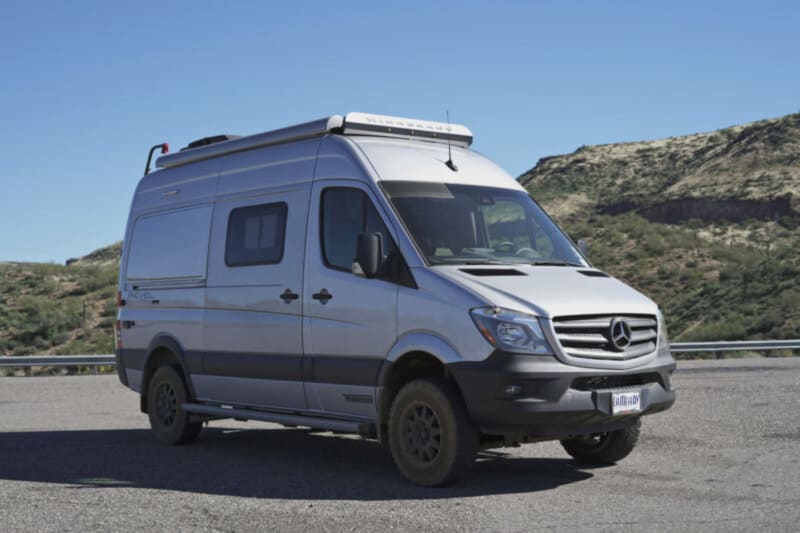 WINNEBAGO 
Winnebago motorhomes have been giving folks a reason to Experience Life since 1958. Rich in history and innovation, Winnebago is known for their quality construction and durable coaches. With the singular mission to, "help people explore the outdoor lifestyle, enabling extraordinary experiences as they travel, live, work and play," Winnebago is a leading U.S. manufacturer in the RV industry and continues to be on the forefront of innovation year after year.
What Sets Winnebago Apart: BenchMark extendable dinette, Euro recliner, OnePlace systems center, QuickConnect, Moblieye, and Truma.
RV Types: Class A Gas, Class A Diesel, Class B Gas, Class B Diesel, Class C Gas, Class C Diesel
Winnebago at La Mesa RV: Adventurer, Boldt, Ellipse, Era, Forza, Fuse, Grand Tour, Horizon, Intent, Journey, Meridian, Minnie Winnie, Navion, Outlook, Paseo, Porto, Revel, Reyo, Sightseer, Solei, Spirit, Sunova, Sunstar, Sunstar LX, Tour, Travato, Trend, Via, View, View Profile, Vista, Vista LX and Vita
Looking for the best holiday campgrounds this winter season? Check out our list of RV Campgrounds to Ring in 2019. Leave us a comment in the section below telling us where you'll be headed this season for a chance to be featured on our blog.
Cover image @shackedup