Taking on the open road all on your own can be a daunting adventure. Community support is the most reliable and fulfilling way to hone in on your camper confidence, whether you are new to the RVing lifestyle, or looking to grow more independent on your travels. If you are a female RVer and find yourself in either camp, the greatest community you can join is the RVing Women group.
Comprised eighteen chapters nation-wide, RVing Women has been empowering solo female RVers of every walk of life to take on the open road with intrepid confidence. This year, we attended the RVing Women 23rd Annual Convention, held at the Pima County Fairgrounds in Tucson, Arizona, and proudly sponsored by La Mesa RV. Follow along as we dive into the perks, resources and top tips for solo women RVers provided by RVW.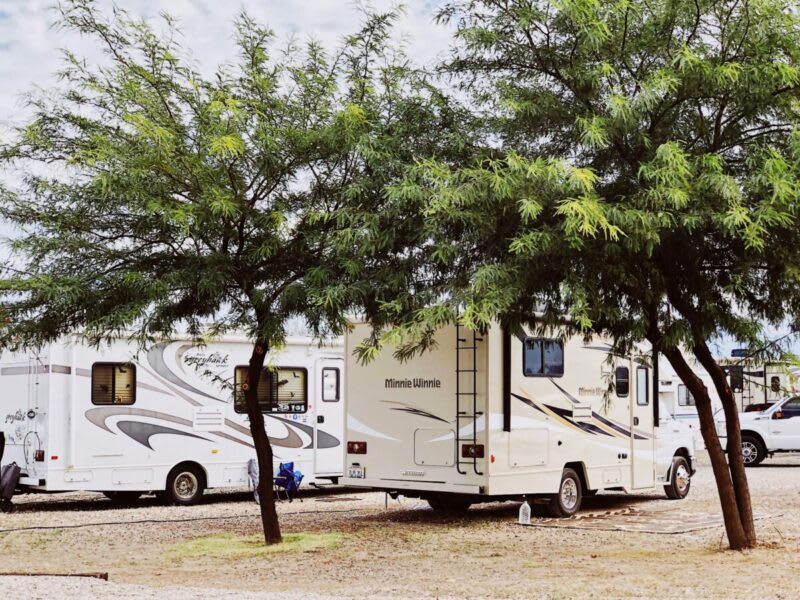 In simple summation, RVing Women is a family away from family for solo female travelers. Like many members, event coordinator Jan Miller discovered the group by way of the RVing Women Magazine. She later attended an advertised rally out of curiosity. She joined the group that day and hasn't looked back since.
"You see the same faces year over year and it's become a really nice network. You'll see that a lot of our members are single women, widowed or divorced — this particular convention has about 20% attendees traveling alone, and 40% of our attendees are brand new to RVing women," Jan said. Many members echoed her sentiment, claiming that RVW has become something of a family unit. Most members take chapter rallies as an opportunity to meet like-minded travelers as they are usually independent, alone in their motorhome adventures. 
RVW chapter rallies are open to all members. If you are an Arizona chapter member, you'll always be welcome to drop by an RVW event on the East Coast. Members who don't actively RV anymore are also welcome to attend locally held rallies to catch up with life-long friendships made on the road.
"You know somebody everywhere, and you can call them any time. Many will let you park in their land when you're in the area, and you have a good time," shared RVW member and photographer, Thursa Stair. 
Many other RV groups comprise of traveling couples and families, making for a more intimidating setting to ask for help when something goes wrong in the rig. Many of the RVW members we chatted with glow over the support they found in difficult times, from health issues to personal loss.
"I know two people that didn't drive their motorhome. Their husbands or someone else in the family drove. When they lost that driver, they had to learn how to drive an RV. One of those women bought a new RV, and two other members drove with her to Canada and back. Sometimes they would sit with her and teach her the details in how to drive, and now she drives all over the United States. That's the sort of stuff we like to do for each other," Jan said.
No matter how new to the RV lifestyle you are, members always have access to classes and workshops that are geared to bolster a members open-road confidence. From driving classes to safety seminars and preventative maintenance workshops, RVW members have every resource needed to master RV life at their disposal. Over the years, Jan informally learned the mechanics of her motorhome. 
"From how to check your battery fluid and levels to how to preserve the length of tire lifetime, preventative maintenance has been my biggest learning point," Jan said. Today, she is confident in keeping her motorhome in tip-top shape all on her own. Should anything go wrong on the road, she is able to service her RV as needed.
"Especially for a lot of women that are solo, there are safety in numbers and having the right resources. (RVW) is a good place to learn our manners too," Jo Nickell said with a laugh. 
Beyond the unwavering support provided by the RVW community, Jo admits she still gets a kick every time she receives a look of bewilderment when caught driving a rig all on her own.
"These are my gals. I was looking for the rest of the broads like me, wandering the country unsupervised, and I found them," Jo said.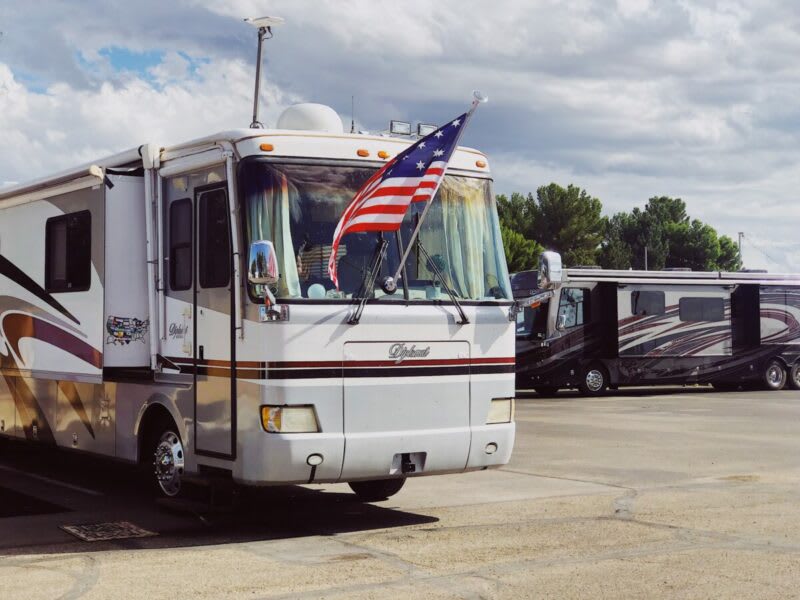 BREAKING INTO BOONDOCKING
Boondocking can be an intimidating venture for any solo RVer. One of the biggest questions asked by newcomers concerned safety on the road. The level of experience across attending group members varied drastically at RVW. From curious campers without an RV to those who have been boondocking for over 5 years, the workshop addressed questions on how one know one's surroundings are safe. Here are some of the best bits shared:
Always trust your gut. Don't make yourself look like a victim. Be confident when you're walking, and don't give off the impression of a helpless lady that doesn't know what she is doing.

If you are going to get into solo traveling, it is important to remember that if you are traveling alone and you do not feel confident being alone in a certain place, do not go there.
If you are alone with a broken down RV, don't leave your vehicle and sit on the passenger's side. This gives the impression that there is another person returning to the vehicle.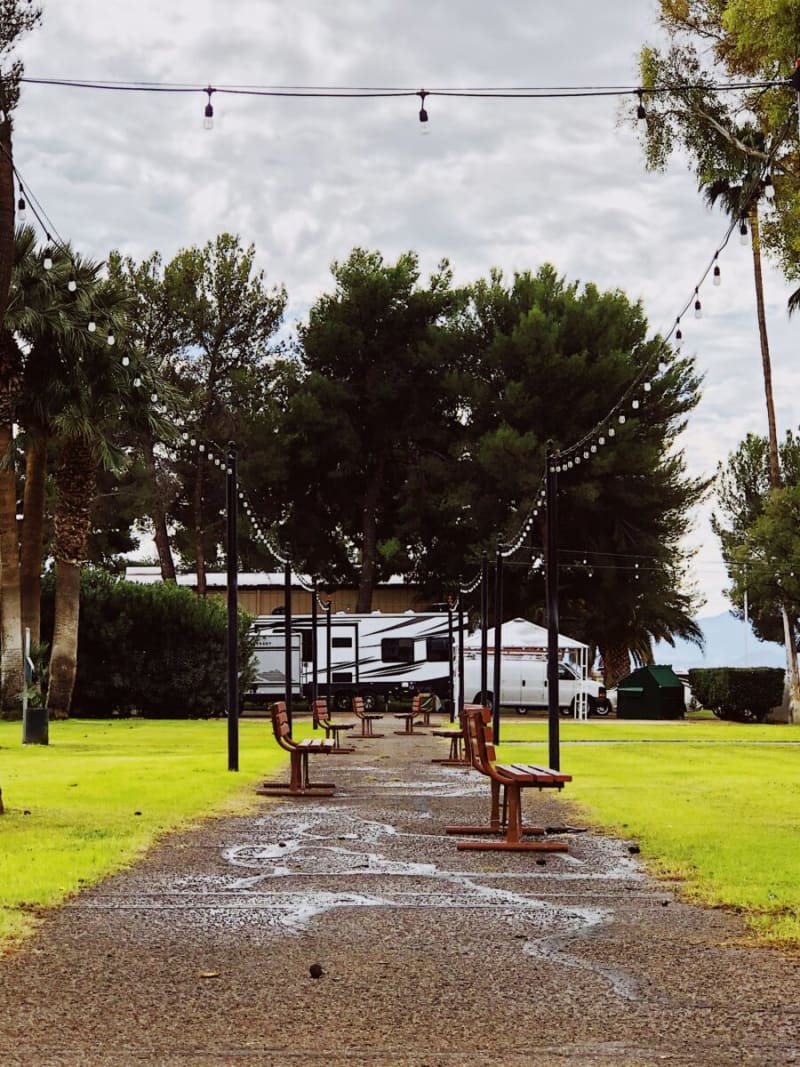 TOP RECOMMENDED RV TRAVEL RESOURCES
State Lines Mobile App – Traveler's Guide to State Laws
Available for both Android and iOS, this handy mobile app will keep you updated on state laws. This will keep you out of trouble as you are crossing borders along your route. Give yourself the leisure to look out your RV window as you make your way to a new state as you trim down on legislation research with the tap of an app for a one-time purchase price of $5.99.
RV Trip Wizard
There are plenty of travel planning apps, but none compare to RV Trip Wizard when it comes to mapping out a route for your motorhome. Easily keep an eye on the route you are traveling, estimate road trip costs, set driving times and distances bookmark campsites, gas stops and hidden gems along the way. With access to over 17,000 campgrounds and 57,000 points of interest, you'll have everything you need to map out your greatest road trip yet! The best part is that this application is web-based. No installations or updates needed! At only $39 per year and an unconditional 30-day full refund available, if you are not satisfied, you have nothing to lose.
Passport America
For a mere price of only $44 a year, you can join the world's largest 50% discount camping club. This handy passport pays for itself the first time you use it, giving you access to nearly 1,800 campgrounds at a fraction of standard reservation costs. This club also includes a free 'My Passport America' app where you can easily scout and bookmark campgrounds along your route. What's more, if you are a social RVer, you can earn additional savings with the member referral program.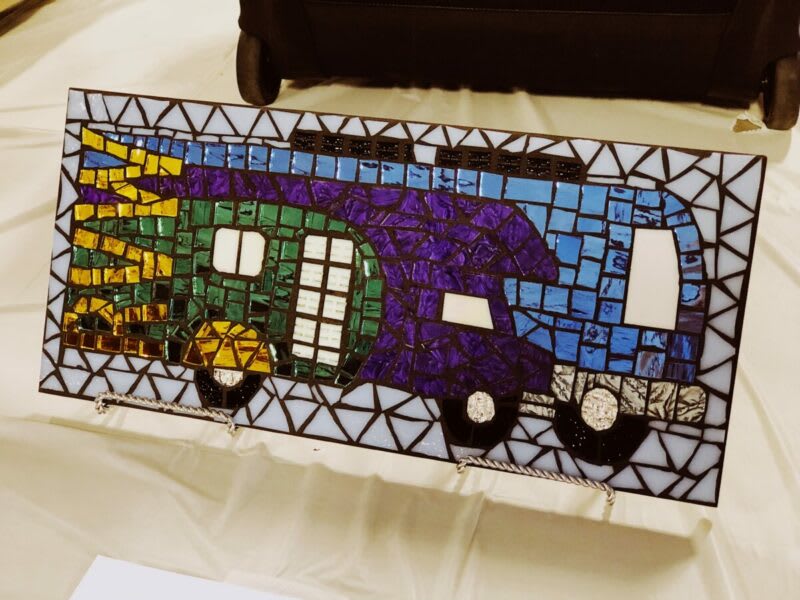 My Scenic Drives
Sometimes our travel plans allow us to take the scenic route. In these cases, it can be difficult to be sure you're taking in all of the best sights when wandering into new territory. You no longer have to worry with this online road trip planning platform. If you are exploring a new area, easily find a scenic drive by city, state or zip code. With unlimited stops worldwide, automatically divide your road trip into planned out days and export your plans to GPS or print. My Scenic Drives also offers quick links to buy park and forest passes, find local hotels, lists all national parks and estimate travel costs with a gas calculator. This is one page you'll want to keep bookmarked in your browser.
Coast to Coast RV Resorts and Campgrounds
Since 1973, Coast to Coast Resorts has been an industry leader in bringing outdoor enthusiasts access to the finest outdoor membership resorts across America. If you wish to travel more and spend less by joining an open-to-public network of affiliated resorts where nearly any RV vacation experience can be enjoyed, Coast to Coast is for you. Don't own an RV yet? No problem. This is the perfect membership for travelers looking to dip their toes into RV travel, with a variety of rental accommodations to suit your vacation needs.
Thousand Trails
Want year-round access to the country's most desirable resort and vacation destinations? Look no further than the renowned Thousand Trails camping club. From quiet picturesque getaways to fun family themed weekends, this club offers a lifestyle of leisure and vacation activities. Whether looking to get lost in the red rocks of Arizona, or wander through the mid-western back-country, Thousand Trails has just the dream destination waiting for you and your adventure mobile! If you find yourself in Florida, you can purchase a membership at a discounted price at the Campground Membership Outlet.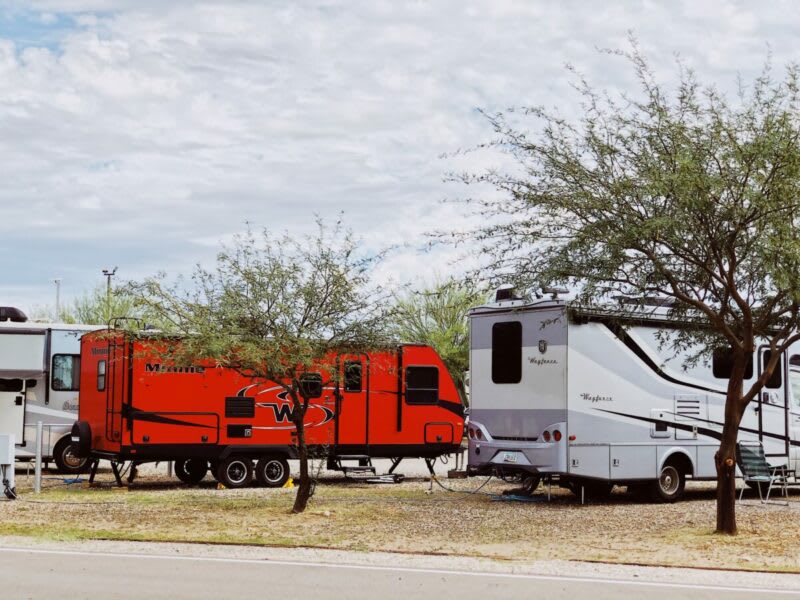 MANAGING MAIL ON THE ROAD
Whether in the process of transitioning into full-time RV travel or escaping for a long-term vacation, you always want to make sure your mail is going where it's meant to while you're out. Come election season, full-time RV travelers may also wonder how to handle address details for voter registration. To help you keep your mail on track while out on travels, here are a few pro-tips from the RVW community:
Mail Forwarding
Many road warriors swear by the Escapees mail forwarding service. Set up a personal mailbox in Florida, South Dakota or Texas, usable as your legal domicile. Mail can also be sorted and forwarded to wherever your RV takes you, upon request or a planned-ahead schedule. Waiting for an important document? The in-house Escapees staff will review your mail with you over the phone and provide scanned versions of your first-class mail so you can stay on top of what's in your inbox. The Escapees mail forwarding service also provides users with an online dashboard, allowing you to set specific forwarding instructions, track your postage balance and more!
Pro-Tip: Out on a long-term RV road trip? Once you've set your mail to be held at the post office, be sure to zip-tie your mailbox shut as a visual reminder to the mailman that your postage is on hold.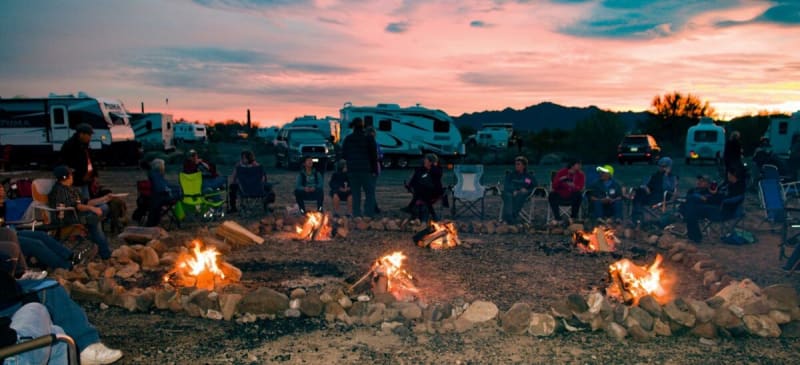 Are you a female RVer ready to find your home away from home with like-minded road wanderers? Click here to learn how you can join RVing Women. If you are looking for a little more inspiration to fuel your travel goals, check out our list of Top Female RVers You Should Follow for Your Daily RV Inspiration. What's the next adventure on your travel list? Let us know in the comments below!