Dr Seuss Museum and more.
Oh, the places you'll go with a great book! On this day, we nationally celebrate the birthday of the legendary author and illustrator Dr. Seuss while exploring the best corners of the world through the medium of literature. To help inspire the spirit of adventure in the little ones of your RV family, we're sharing the very best travel books for kids in our Read Across America 2020 round-up! There is no better way to end a day in the great outdoors than to curl up to a book that takes you beyond the boundaries of your RV campground. Can you find your way to the Dr Seuss museum? Keep reading.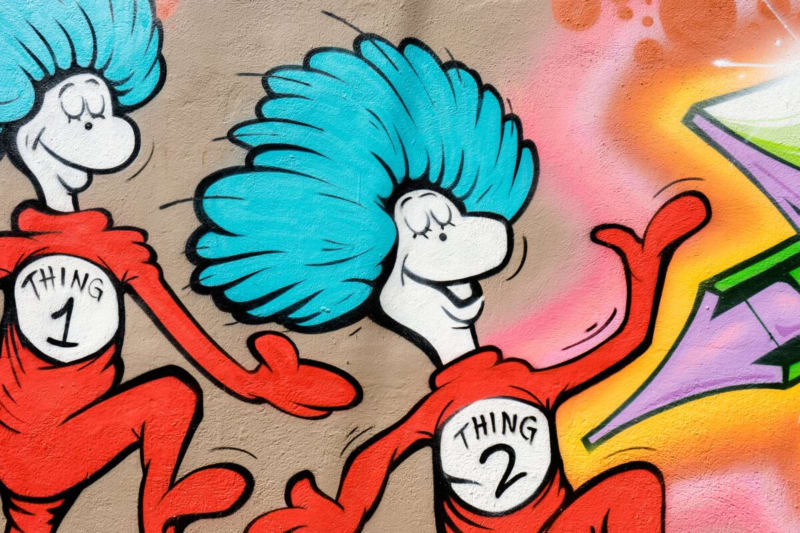 From hilarious to heartwarming tales that take place in nature and lavishly interactive maps embedded with hidden gems to inspire your road trip, these immersive travel books will spark a sense of adventure in the young readers in your RVing family. If you are looking to take your literary adventure beyond the pages of these top travel books, read on for our guide to the most popular Dr. Seuss destinations across San Diego!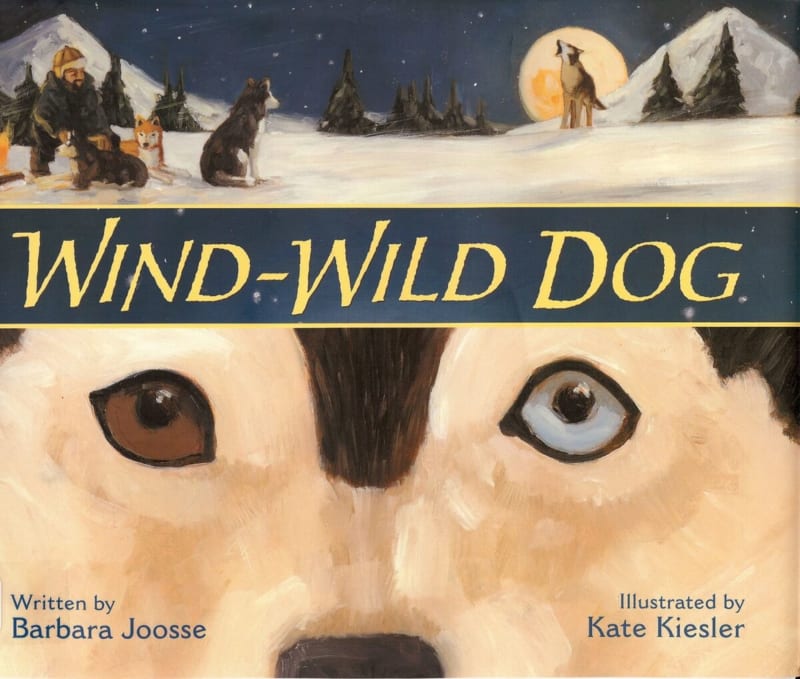 TOP 8 BEST TRAVEL INSPIRED BOOKS FOR KIDS
Wind-Wild Dog
Author: Barbara Joosse
Genre: Children's Picture Book, Fiction, Animals, Nature
This illustrated story follows the tale of a wild-mannered adopted sled dog with one blue eye and one brown, by the name of Ziva. Share some fuzzy feelings with your little as you go through Ziva's powerful journey to finding her place in the wild. If your kid has a love for the spirit of the wilderness or travels with an RV pet, this easy read serves as the perfect story.
Are we getting close to the Dr Seuss Museum?
Atlas of Adventures
Author: Lucy Letherland
Genre: Non-Fiction, Children's Picture Book, Travel, Geography
Set your little one's imagination free with an illustrated trip across the globe. Be inspired and create new travel goals, be it on a wild safari or to with the Arctic penguins. The entire family can enjoy Atlas of Adventure together, with over 100 activities and challenges for explorers of any age. From local trivia to must-see spots, bring the four corners of the world to your RV. Be sure to check out the Atlas of Animal Adventures if your kids have a special love for wild things!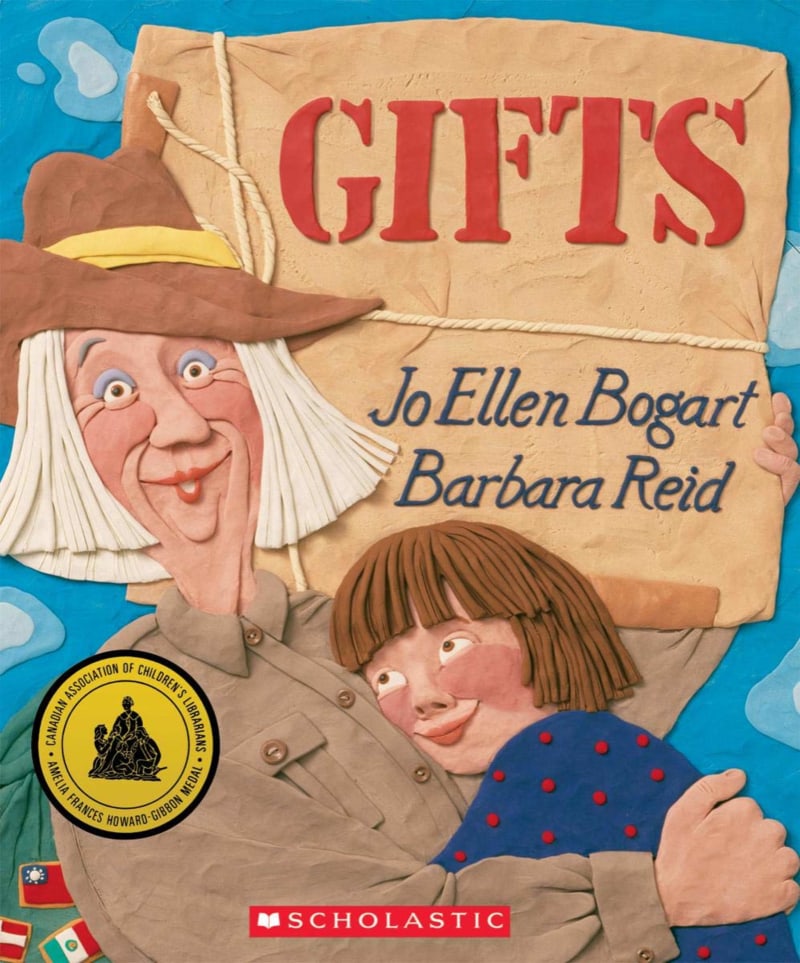 Gifts
Author: Jo Ellen Bogart
Genre: Children's Picture Book, Fiction, Family
Share your love for travel with your kids through the gift of story-time! This heartwarming story shows how exploring the world with your loved ones is a gift passed on through generations. Full of color and wonder, this illustrated book will make for the perfect bed-time story for little ones.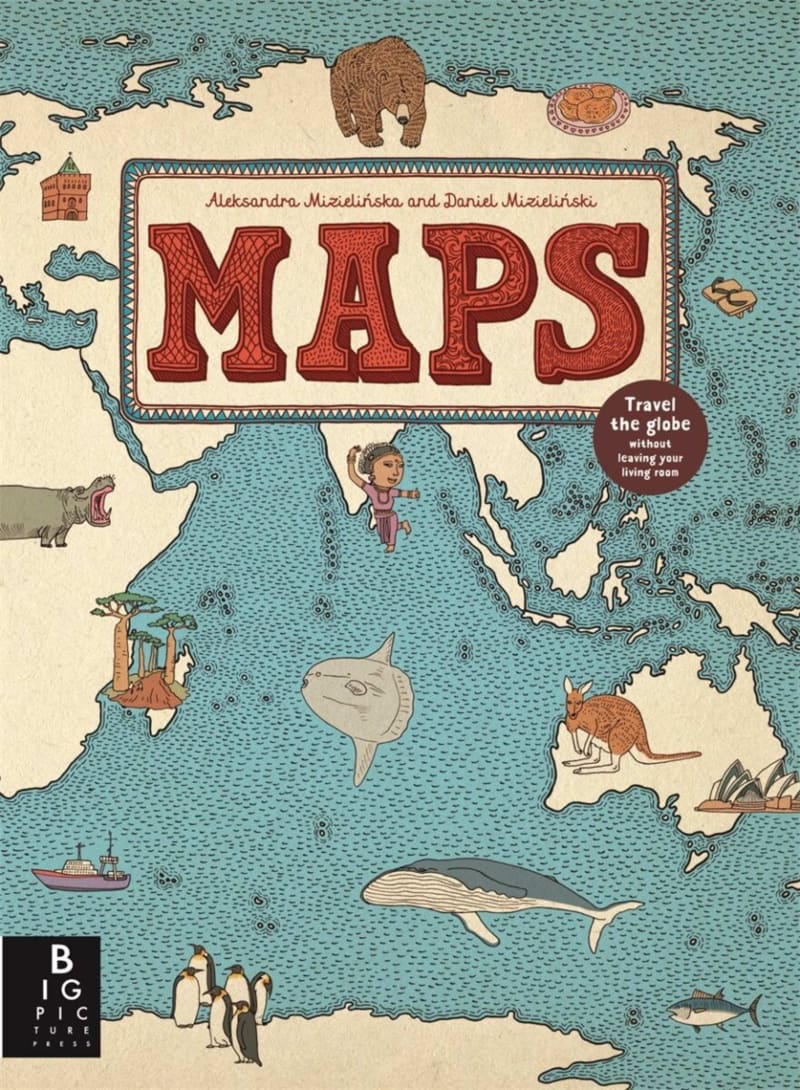 Where is the map to the Dr Seuss Museum?
Maps
Author: Aleksandra Mizielinska
Genre: Non-Fiction, Children's Picture Book, Travel, Geography
Feast your eyes on 52 different illustrated maps of countries across the world. A perfect travel companion for explorers of all ages, this map collection details cities, rivers, and mountains along with native plant, animal life and local foods! This book will serve as the perfect inspiration for your next RV family road trip!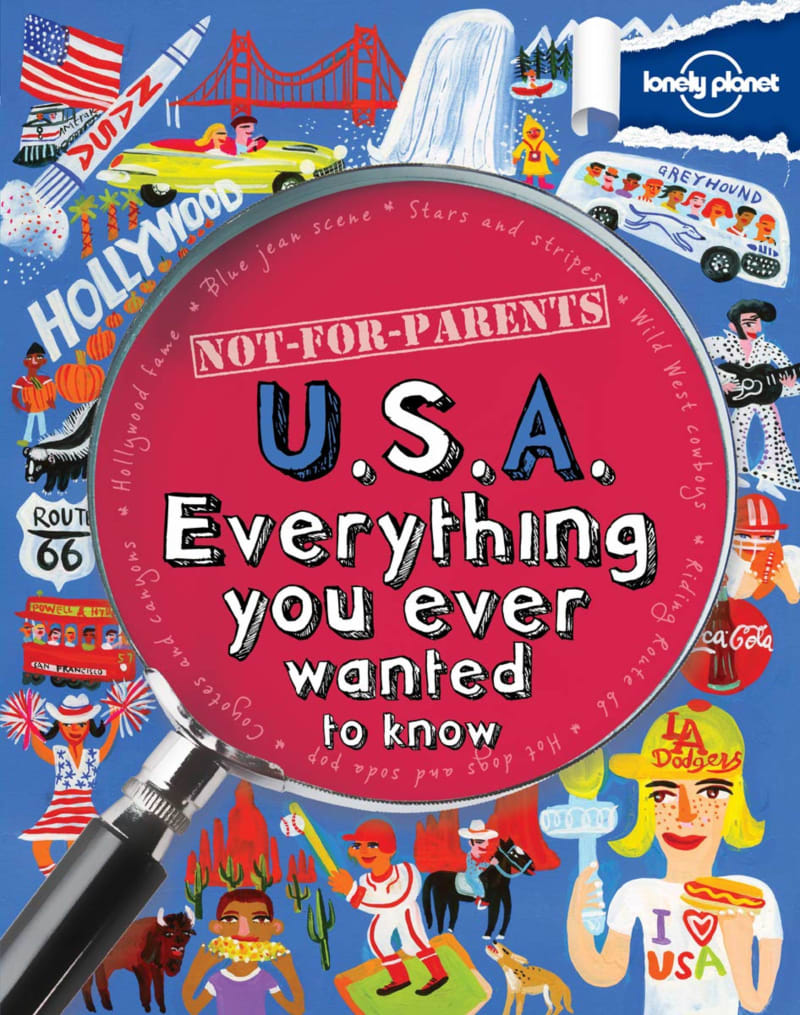 Not for Parents USA: Everything You Ever Wanted to Know
Author: Lynette Evans
Genre: Non-Fiction, Travel, Trivia
Have you picked up a Lonely Planet kids travel book yet? In this series, Evans inspires travel with exciting stories and history of our beloved country. From legends of the Wild West to iconic inventions and heroic takes, this collection inspires a love for both travel and knowledge.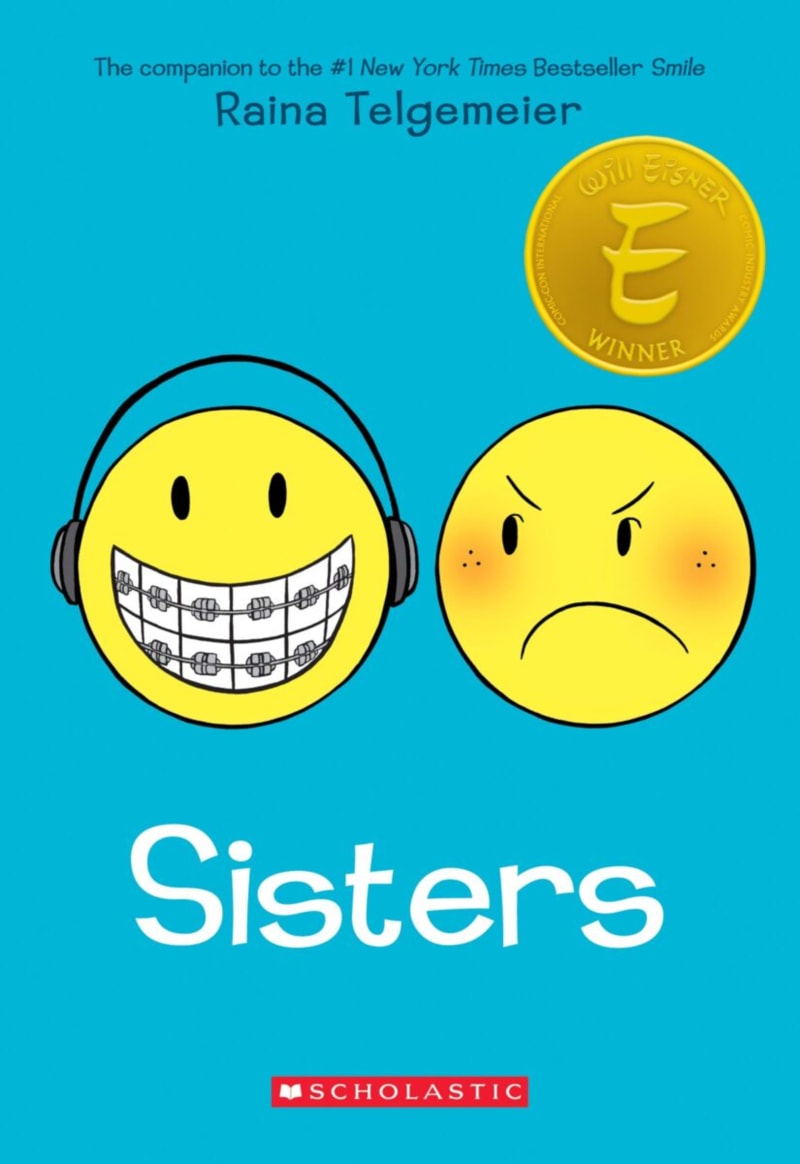 Sisters
Author: Raina Talgemeier
Genre: Graphic Novel, Middle Grade, Comic
As RVers, we know that living in a home on wheels can at times feel turbulent while traveling with family. This graphic novel follows the relatable story of two sisters on a family road trip from California to Colorado. On their journey, the sisters discover the importance of family through hilariously charming misadventures on the open road.
Diary of a Wimpy Kid: The Long Haul
Author: Jeff Kinney
Genre: Fiction, Middle Grade, Humor
This renowned children's book series takes the Heffley family to the open road. Follow along through every wrong turn, and other silly mishaps including fender benders, crazed seagull and even a runaway pig! The kids will soon discover that perhaps they haven't experienced your worst road trip yet until they've read this popular road trip adventure book. This book is best read together as a family.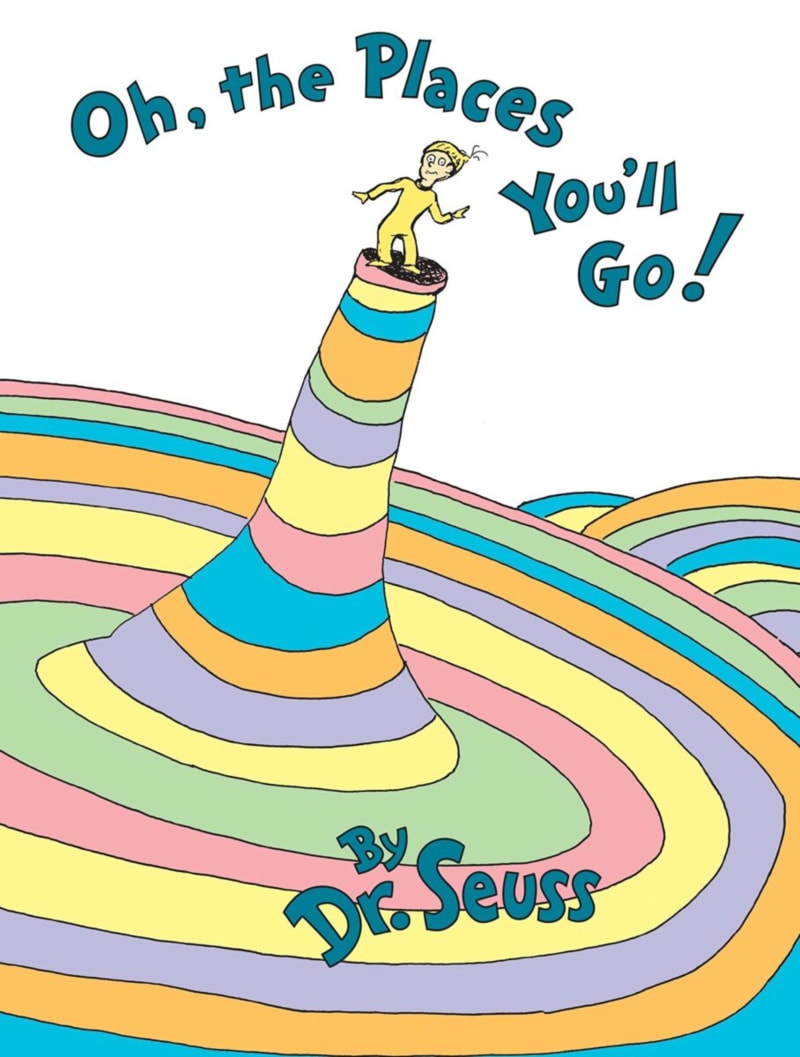 Oh, the Places You'll Go!
Author: Dr. Seuss
Genre: Fiction, Children's Picture Book
No travel-inspired reading list for kids would be complete without some classic verses by Dr. Seuss! As you read across America, be sure to pick up this timeless illustrated book for the little ones! Impart a lifetime of wisdom in just a few fun words. This book serves as the perfect gift for travelers of any age embarking on a bold new adventure.
Don't miss the Dr Seuss Museum and Art Gallery
HIDDEN GEMS: CELEBRATE DR. SEUSS IN SAN DIEGO, CALIFORNIA
If you or the little ones in your RV family have a special love for the works of Dr. Seuss, celebrate the literary legend's birthday under California sunshine! With nearly twenty-five years since his passing, Dr. Seuss' lasting legacy lives on in libraries, galleries, museums and performance halls across San Diego. Whether to celebrate this very special day or stopping by on your next road trip through the coastal city, read on for a list of destinations dedicated to Dr. Seuss.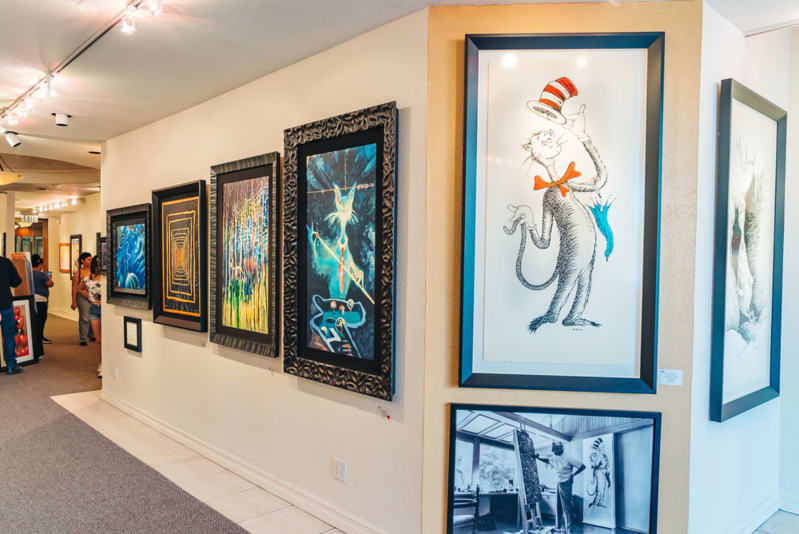 Legends Art Gallery: The Art of Dr. Seuss
Address: 1205 Prospect St, La Jolla, CA 92037
Hours: 10:00am – 8:00pm (Mon-Thu), 1o:00am – 10:00pm (Fri-Sat), 11:00am – 7:00pm (Sun)
Come face to face with secret archives, original illustrations, rare editions and unorthodox taxidermy by the man himself, Dr. Seuss. This destination is a must-see for serious art collectors! Loving fans can also pick up a coffee table collection of the "Secret Art of Dr. Seuss". Housed collections include The Cat Behind the Hat, Painted Books, Self Portraits, The Deco Period, La Jolla Birdwomen, Pen and Ink, and the Anniversary Collection. If you're ever in this area, be sure to check out our Ultimate Road Trip Guide to San Diego for the very best campgrounds, food spots and scenic stops along the way!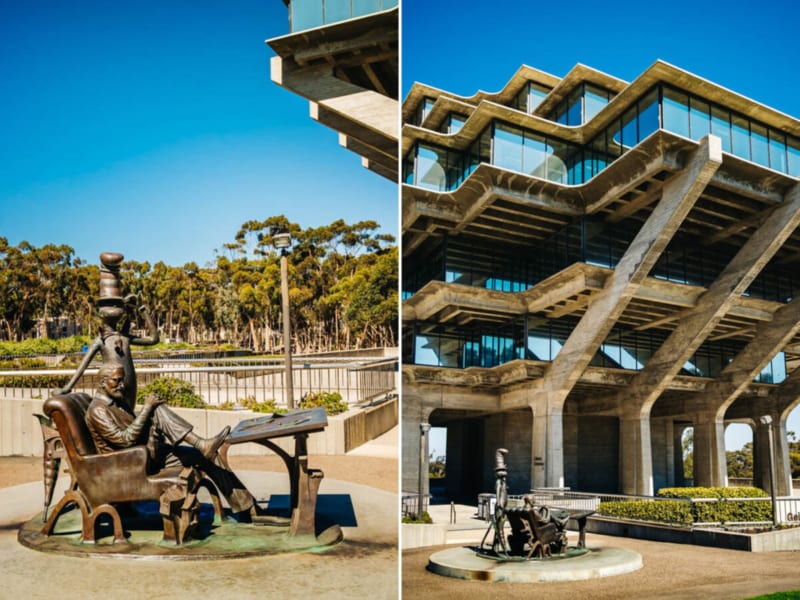 UCSD Geisel Library
Address: UC San Diego | 9500 Gilman Dr. La Jolla, CA 92093
Hours: See UCSD Campus Hours
It's hard to miss this architectural marvel when wandering toward the heart of the University of California, San Diego (UCSD). Established in 1970, and renamed in honor of Dr. Seuss and his wife Audrey in 1995, this diamond-shaped library acts as the centerpiece of the UCSD Stuart Collection — a 5-mile walk through 19 site-specific art installments spread across the central campus. One of the pieces of said collection can found near the entry of the library, featuring Dr. Seuss at a writer's desk, accompanied by his beloved (and most famous) character, The Cat in the Hat. Inside, you'll find the largest collection of Seuss items in the world, including manuscripts, illustrations, and photos. However, since these items are so precious, access is strictly limited. The collection is displayed and open to the public over the summer. Don't forget to stop by the nearby campus bookstore for fun Seuss supplies such as pencils and t-shirts!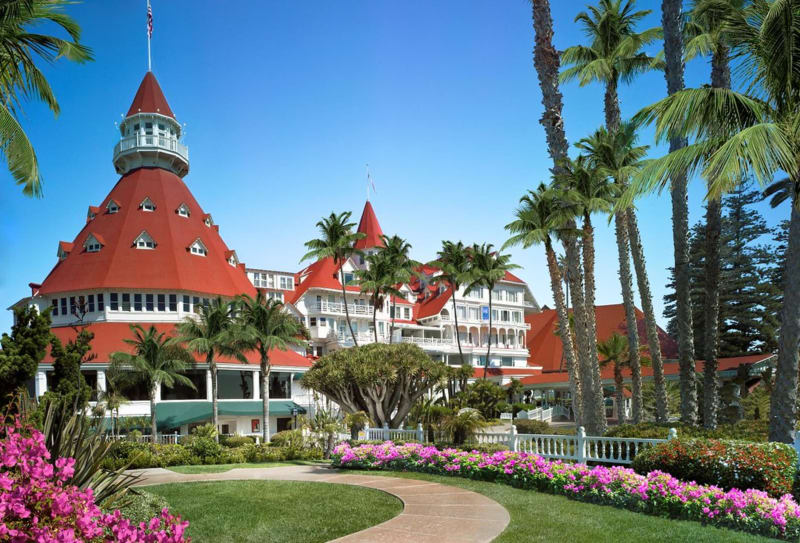 Hotel del Coronado
Address: 1500 Orange Ave, Coronado, CA 92118
Found in downtown San Diego, this destination stands as the inspiration of one of Seuss' most famous paintings, "I Dreamed I Was a Doorman at the Hotel del Coronado". This breathtaking beachfront resort houses a Dr. Seuss Sculpture Garden, featuring six bronze character sculptures, standing up to eight feet tall. This lavish hotel is conveniently a short walk away from La Jolla beach, providing plenty of local landscape to explore along the way.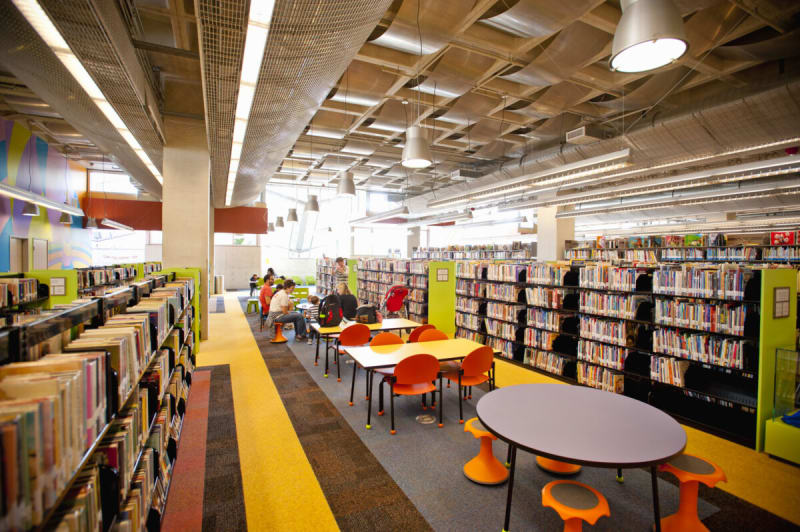 Denny Sanford Children's Library
Address: 330 Park Blvd. San Diego, CA 92101
Hours: 9:30am – 7:00pm (Mon-Thu), 9:30am – 6:00pm (Fri-Sat), 12:00pm – 6:00pm (Sun)
Take the little ones to San Diego Central Library's towering 16-foot tall wall murals depicting several of Dr. Seuss'  beloved characters. Here, you can also find a collection of historical first-edition stories by Dr. Seuss on display. These timeless pieces are just about as close as the kids can get to time travel! Be sure to check out the Children's Library Event Calendar for upcoming programs and events, including story-time movement classes, musical performances, crafts, movies, and more!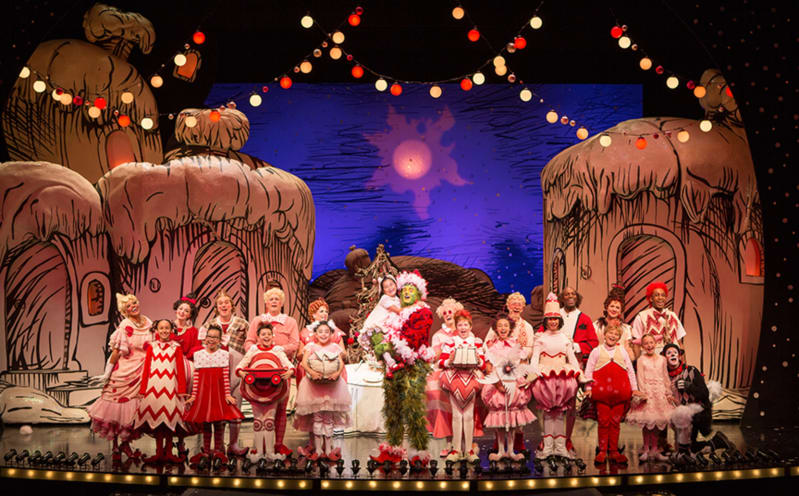 The Old Globe
Address: 1363 Old Globe Way, San Diego, CA 92101
Hours: 12:00pm – Final Performance Time, 12:00pm – 6:00pm (non-performance day), closed on some holidays
Should your RV travels take you to San Diego over the holidays, be sure to snag tickets to the Old Globe's annual favorite holiday production of Dr. Seuss' How the Grinch Stole Christmas. This live performance of the classic holiday tale has been acclaimed by audiences of all ages. The production typically runs from November 4 to December 24. With the Old Globe housing several other immersive productions through the calendar year, you'll want to check into what's new before stopping by the box office.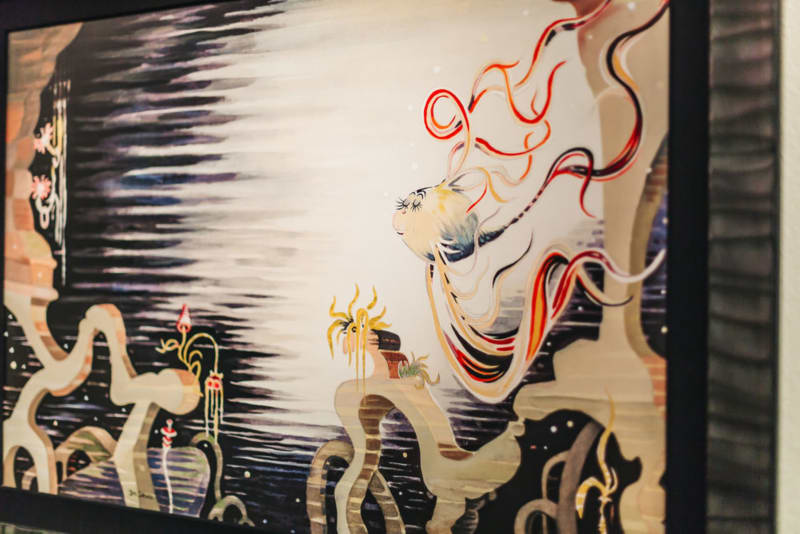 Are you looking for more adventurous ways to educate the younger ones in your RV family while exploring the open road? Check out our RVer's guide to Presidential Libraries and Museums to Visit Across the United States! In this destination round-up, enjoy an interactive map to fourteen travel spots where you can wander through American history while on your next road trip.