Chicken Taco Recipe
If you're not ready to start your RV Spring Cleaning but want to keep yourself occupied during this time of social distancing, we've got a tasty treat for you! Tacos are an excellent meal for RVers no matter where you're traveling.  Easy to make, they are a great way to involve the kids in the kitchen plus, tacos are perfect for the pickiest of eaters. Check out the details below on our go-to chicken taco recipe. If you're vegetarian, you can easily sub chicken for chickpeas, cauliflower or any meat alternative you desire!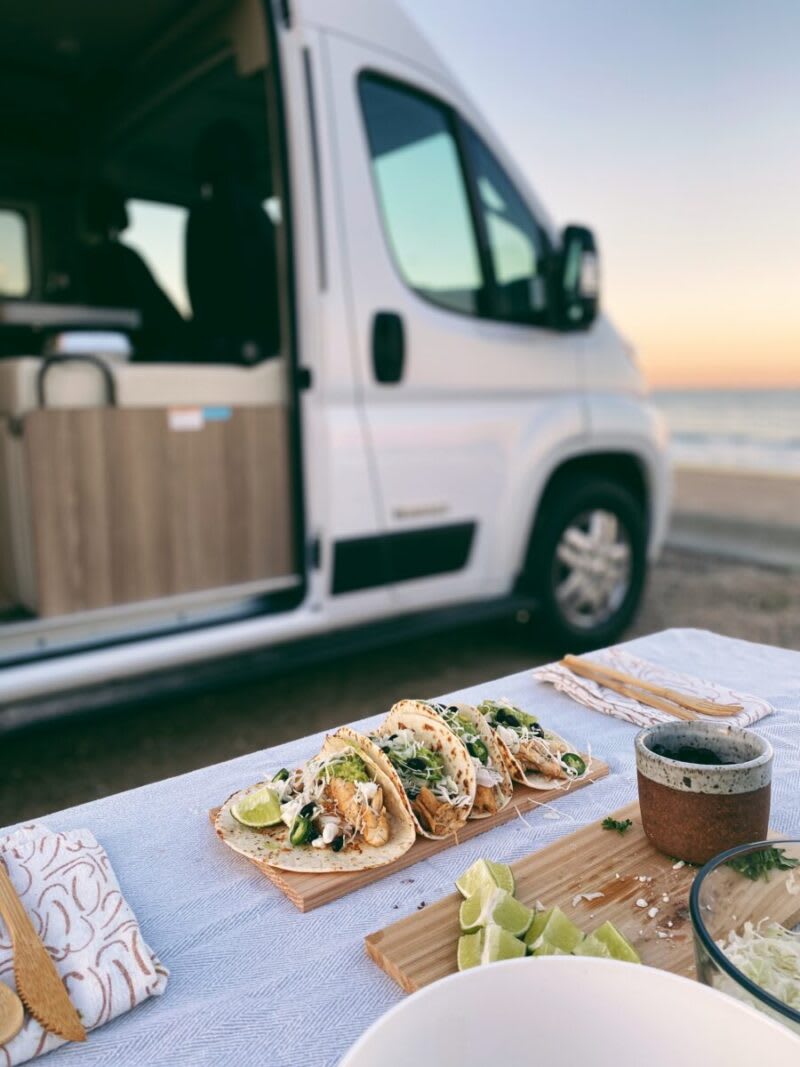 WHAT YOU'LL NEED:
– Cutting knife
– Cutting board
– Multiple bowls (4)
– Olive oil
– Fry pan
– Strainer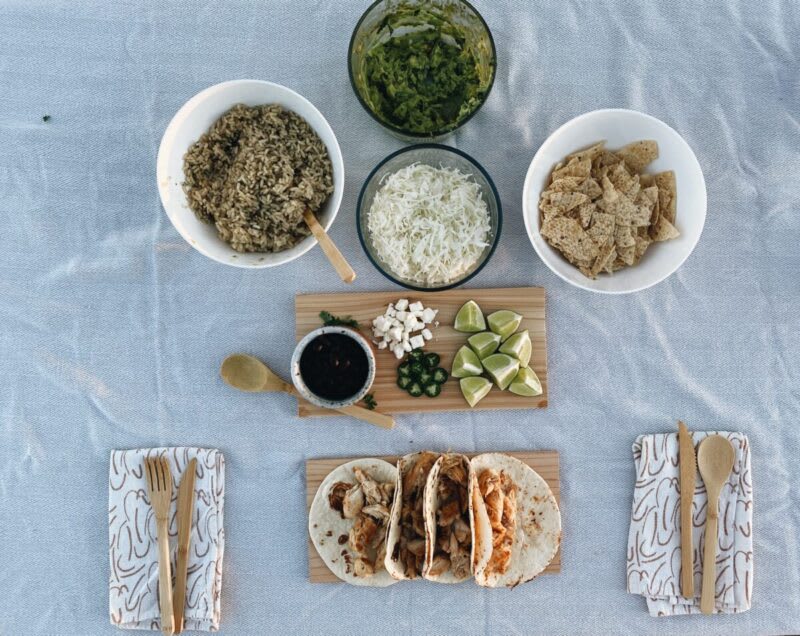 INGREDIENTS:
– Chicken (or any meat/meat substitute you like)
– Salt and pepper
– Tony Chachere's Famous Creole Seasoning
– Flour taco shells
– Canned black beans
– Tortilla chips
– Avocado
– Lime
– Cilantro
– Serrano pepper
– Feta
– Cabbage
– Uncle Ben's microwaveable rice
– Salsa
– Hot sauce (optional)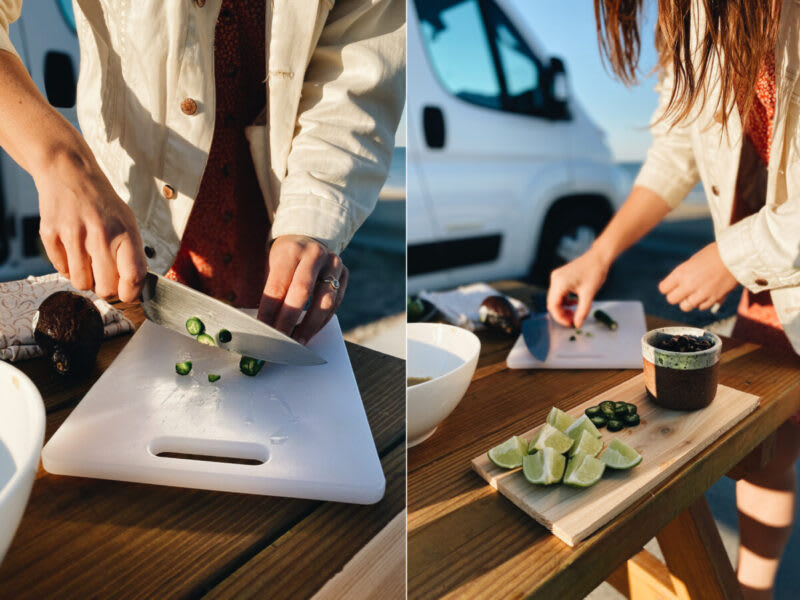 STEPS:
1. Strain black beans. Set aside in a bowl.
2. Make guacamole by mixing fresh avocado, salt, lime, cilantro, and chopped serrano pepper (de-seed if you're sensitive to spice). Set aside in a bowl.
3. Dice one lime. Set aside in a bowl.
4. Place feta, cabbage and any other toppings you desire (jalapeno, cilantro, etc) in separate bowls.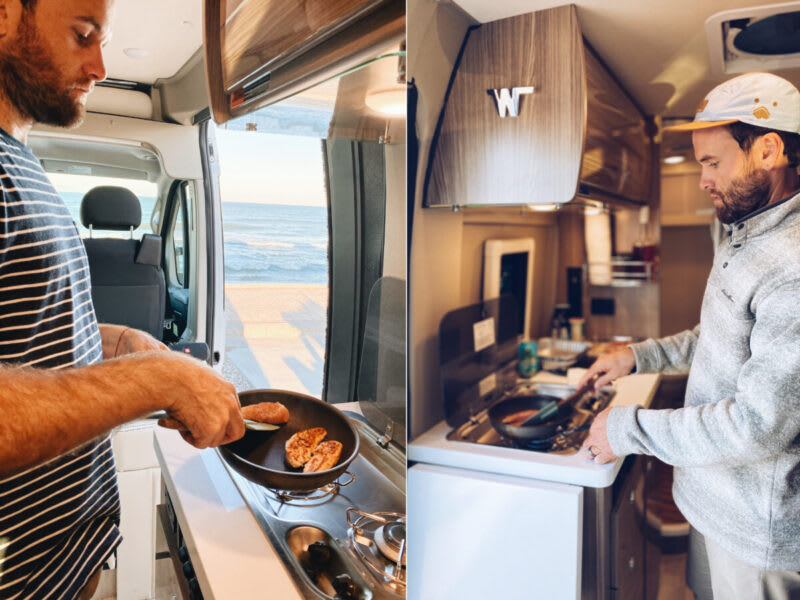 5. Time to season the chicken! We recommend Tony's seasoning or you can keep it classic with just salt and pepper. Season both sides of chicken.
6. Warm cooking pan over medium heat.
7. Grease pan with oil and allow to heat for a minute.
8. Add chicken and cook until golden brown. Flip and repeat. Make sure chicken is cooked all the way through.
9. Place on plate and cover (with a lid or second plate) while chicken cools.
10. Use a heated pan to warm up tortillas!
11. Place one tortilla in the pan, let sit for 15 seconds and flip. Repeat on other side.
12. Assemble your tacos! Dress tacos to your liking! We suggest first adding chicken. Then top with cabbage, guacamole, black bean, feta, jalapeno, salsa, and hot sauce.
13. Dig in!
Looking for other ways to stay busy while isolating? Check out our easy to follow guide on how to De-Winterize Your RV in time for your next spring road trip.