Let's hear it for the dads! It's officially June, which means Father's Day is just a few weeks away. While every RVer knows that the way to their old man's heart isn't through a gift but by time spent together, it doesn't mean you can't surprise him with something special, especially during these unprecedented times when travel is restricted. Whether your dad loves to cook, adventure, relax or is a fan of tech, we've got something for every type of beloved father. Check out our Fathers Day gifts for RV lovers and campers.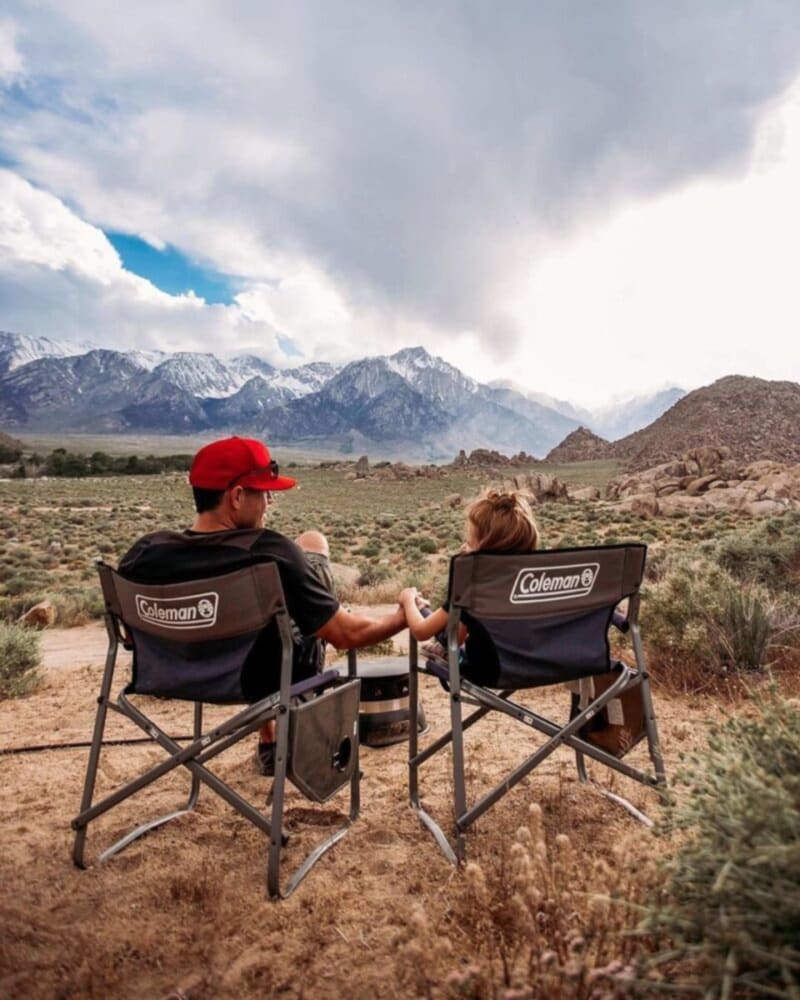 FOR THE DAD THAT LOVES TO RELAX:
COLEMAN OUTPOST ELITE DECK CHAIR
Details: Give dad ease and comfort in the outdoors this Father's Day with a great camping chair. What's even better about this gift is that the Elite Deck Chair is actually not just a chair. Equipped with an attached side table and an integrated cup holder, this set up can also act as an outdoor kitchen table, making outdoor meals easy and relaxing. Great for RVers with compact storage, the camp chair is light and folds up nicely. Customer reviews have stated that the seat is taught and easy to get up from. Win-win for dad!
Price: $54

ENO SUPBERSUB HAMMOCK
Description: Ready to help dad take a load off in a more scenic way? This lightweight, compact and extremely comfortable hammock from ENO is a great option for dad. Redesigned from their bestselling DoubleNest hammock, this product comes with the same spacious dimensions, but at half the weight. Whether your dad is going camping, backpacking or just wants to take a quick snooze away from the family, this hammock can easily go wherever he goes!
Price: $84.95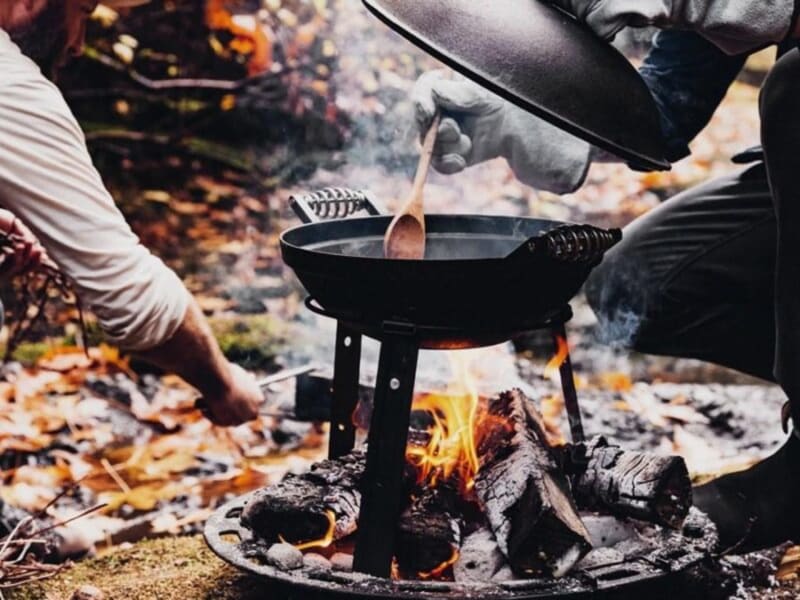 FOR THE DAD THAT LOVES TO COOK:
BAREBONES LIVING ALL-IN-ONE CAST IRON GRILL 
Description: If your father is anything like mine, then he loves to cook. Barebones Living's cast iron grill is a dream gift for those dad's enjoy cooking in the outdoors. Dad can cook more and carry less with this all in one set. From grilling burgers to smoking fish, braising a pork shoulder or something entirely unique, this cast iron grill can really do it all. The set comes with a cast iron base and domed lid, grill grate, baking sheet/griddle, tray lifter, tripod stand, adjustable coal tray, wind guard and belt.
Price:$140.00
DIRT GOURMET COOKBOOK: FOOD FOR YOUR OUTDOOR ADVENTURES
Description: After a lot of eating outside, this excellent cookbook came to be! More than 120 recipes line the pages and feature everything from dumplings to jerky, sandwiches, grits, salads and more. The cookbook really focuses on using fresh ingredients and global flavors. If your dad enjoys fun and exciting recipes, this is the cookbook for him.
Price: $24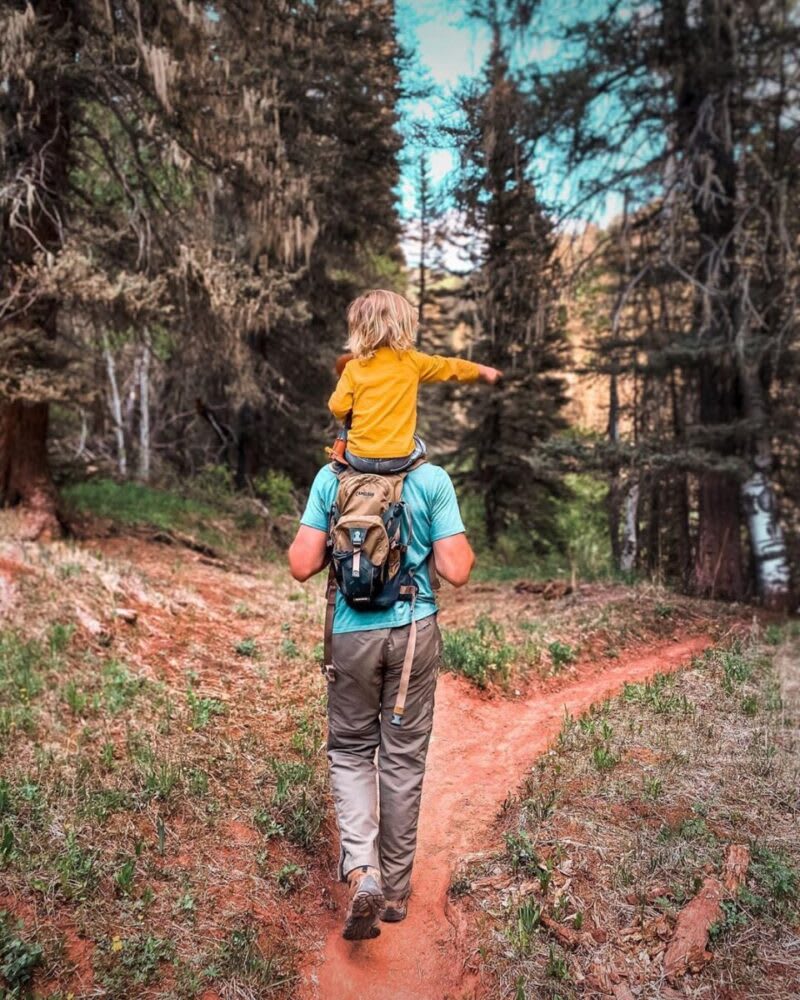 Photography: @themarvelousminers
FOR THE DAD THAT LOVES TO ADVENTURE:
ANNUAL NATIONAL PARK PASS
Description: The United States National Park Pass is perfect for the RVing dad that loves our national parks. The annual pass allows the pass holder free access to any and all national parks, valid for one full year from the month of purchase. If dad is 62+ years old, opt for the amazing annual senior pass that is a mere $30 ($20 for the pass plus $10 handling fee.)
Price: $80
OSPREY BACKPACK
Description: From day bags to backpacking trips, adventure travel and backpacks with child carriers, Osprey really has it all. All packs are made with recycled, renewable and non-toxic materials. Their bluesign-approved materials help keep harmful chemicals out of the environment without sacrificing high quality and performance. They look pretty cool too and come in tons of designs and colors.
Price: From $85 – 240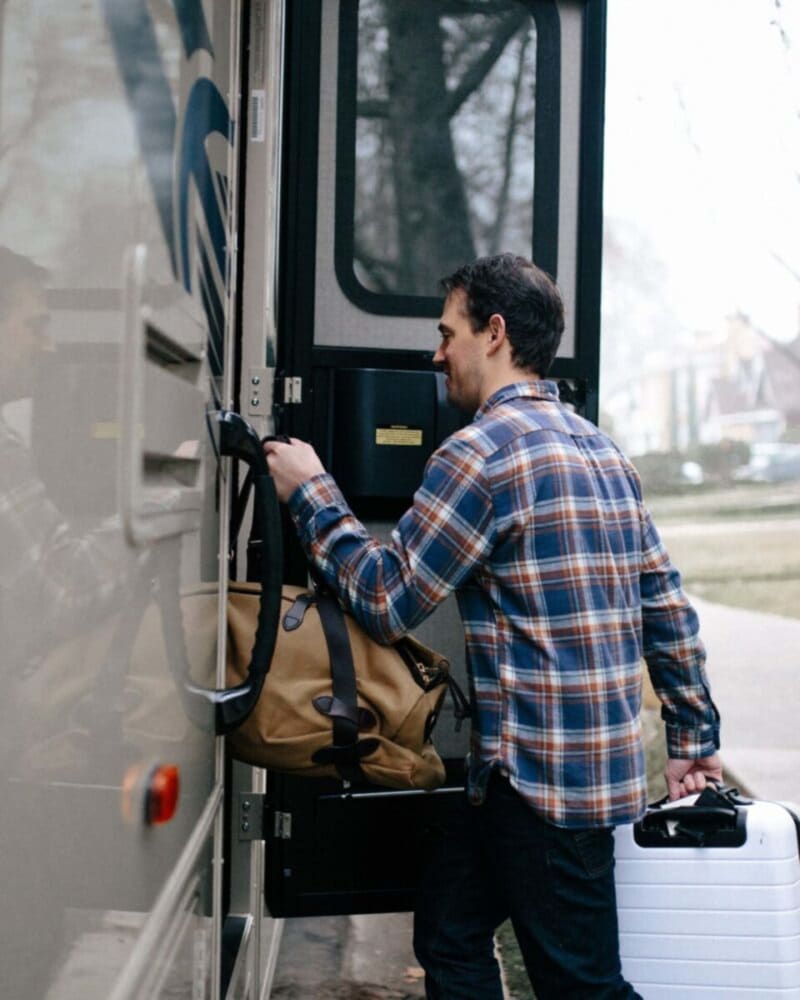 FOR THE DAD THAT LOVES TECH:
WIFI RANGER
Description: If your dad is an RVer that works remote on the road or you've ever heard him "complain" about bad internet connection, WiFi Ranger products are an excellent gift for him this Father's Day. From secure and user-friendly products that make it safe to use internet on public networks, boosting WiFi, they have it all! Fathers Day gifts for RV and Technology lovers.
Price: Click here for products.
Looking for a little road warrior inspiration? We recently sat down with the Millers, a couple that has been RVing for over seven years, to chat about traveling in Class A's and Class C's, the RV buying process and so much more. Enjoy the full interview, The Charming Adventures of the Millers. If you're an RVer who wants to share their story, leave us a comment in the section below for a chance to be featured on our blog!