Nothing is better than ice cream in the summer. With shutdowns due to Covid-19 still in full swing, why not learn how to make your very own summer treat from the comfort of your RV? To celebrate National Ice Cream Day on this Sunday, July 19th, we've outlined an easy and affordable way to make your kiddos (and who are we kidding, yours too) favorite dessert! This recipe is only four ingredients and can be made without an ice cream maker. Win-win! Check out the recipe below.
WHAT YOU'LL NEED
– Freezer-safe bowl or pan
– Large bowl
– Hand mixer
– Freezer
– Ice cream scooper
INGREDIENTS 
– 2 cups heavy cream
– 2 cups half and half cream
– 1 cup sugar
– 2 teaspoons vanilla extract
– Optional: fruit, soft brownie, cookie, sprinkles, or your favorite ice cream topping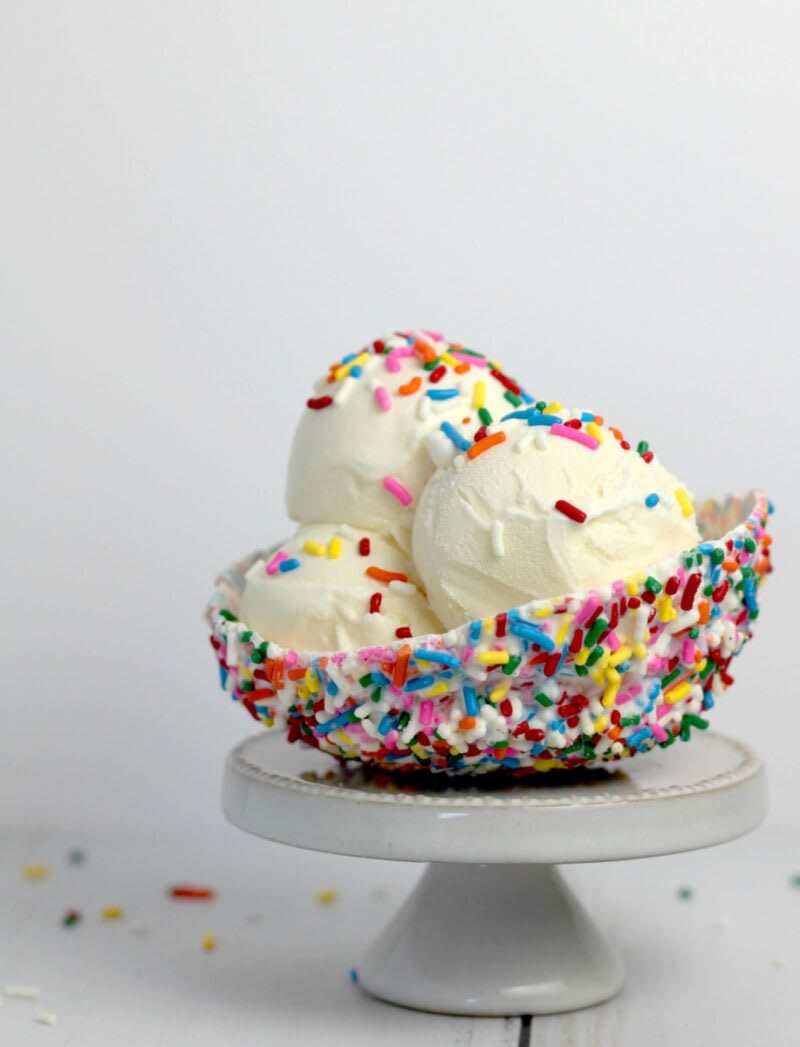 RECIPE INSTRUCTIONS
We found this awesome recipe on Taste of Home.
1. PREP: Freeze an empty freezer-safe bowl or pan.
2. In a large bowl, stir together the heavy cream, half and half, sugar and vanilla extract.
3. Transfer your mixture into the cold pan and place back into the freezer for 30-40 minutes.
NOTE: Your RV refrigerator will take longer to freeze then your conventional home freezer. Check after 30 minutes to make sure it's frozen. If not, keep in fridge until fully frozen.
4. Once the edges start to freeze, take the mixture out and beat it using a hand mixer. NOTE: the more you mix, the creamer your ice cream will be.
4. Place the pan back in the freezer. Every 30 minutes take out and beat the ice cream again.
NOTE: Again, check time at 30 minutes and see if your ice cream is properly frozen and adjust time according to your freezer.
5. Repeat until the mixture is firmly frozen. This should be about 4-5 times of mixing NOTE: This should take anywhere from 2 to 3 hours of time total.
6. Store the ice cream in a covered container in the freezer until you're ready to enjoy.
7. Finish by topping your ice cream off with your favorite fruit, chocolate or any other topping you desire.
Looking for more RV recipes? Check out our recipe for Delicious Campground Chicken Tacos! These tacos are perfect for any night of the week. Have a favorite road recipe? Leave a comment below with the details of your go-to RV meal for a chance to be featured on our blog!