Monday, August 24th is #NationalWaffleDay, so get your waffle maker and syrup ready. This delicious holiday commemorates the anniversary of the first waffle iron patent issued in the late '60s. While the waffle iron is said to have originated in the Low Countries and Netherlands specifically during the 14th century, it was on August 24, 1869 that Cornelius Swarthout received the US patent for an improvement in waffle irons. This new design consisted of a handle for opening and closing as well as a turning element for a stovetop waffle iron.
Today we celebrate National Waffle Day by bringing you a few of our favorite waffle recipes easily made in the wild on your RV trips. We're certain Leslie Knope would approve, so long as you top your waffles with whipped cream of course! Be sure to treat yourself with these easy and delectable recipes on Monday to participate in National Waffle Day! Enjoy the details on all things waffles below.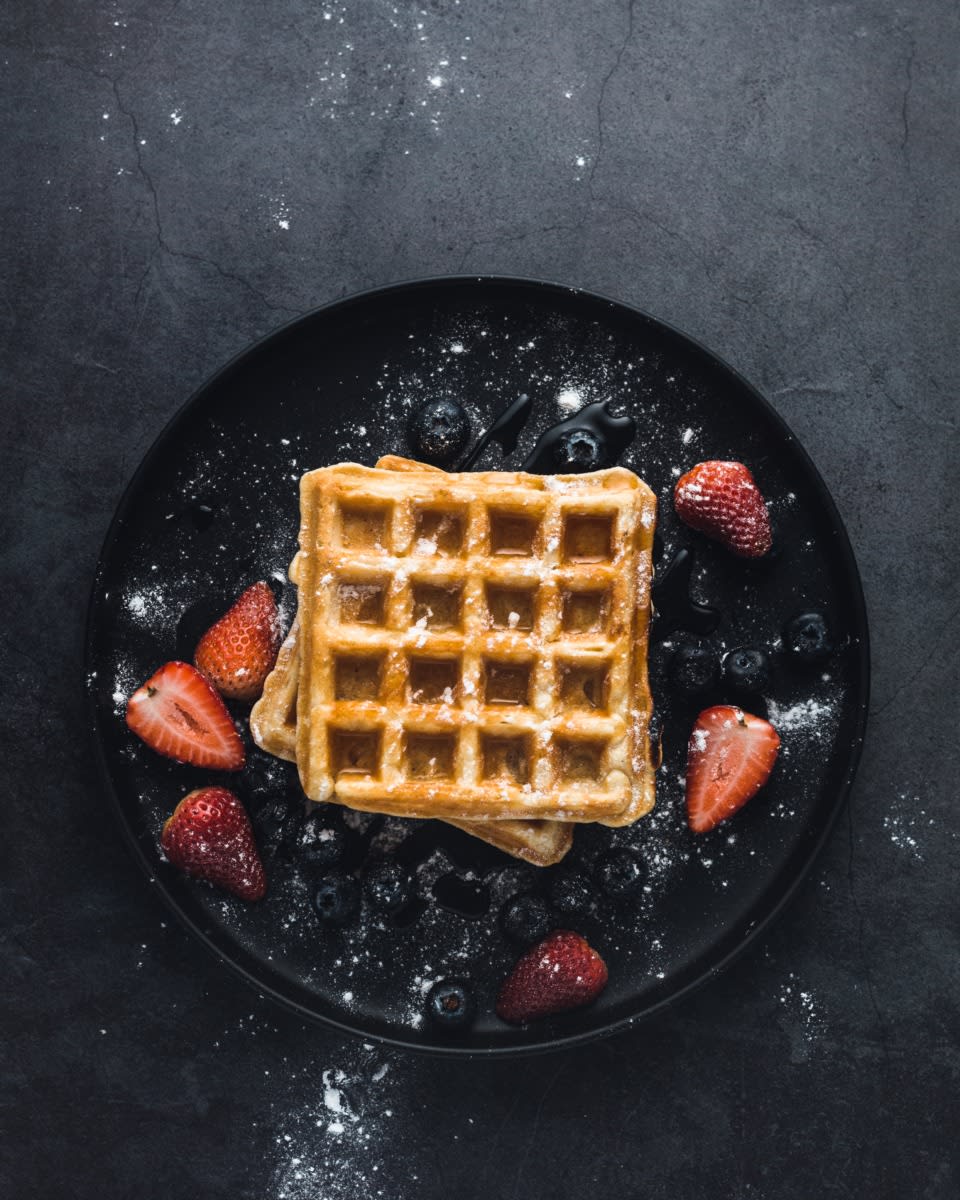 THE EVERYDAY WAFFLE
We found this incredibly easy and oh-so-delicious recipe from All Recipes. 
MATERIALS:
– Waffle iron
– Large bowl
– Whisk
– Non-stock cooking spray
INGREDIENTS:
– 2 large eggs
– 2 cups all-purpose flour
– 1 3/4 cups milk
– 1/2 cup vegetable oil
– 1 tablespoon white sugar
– 4 teaspoons baking powder
– 1/4 teaspoon salt
– 1/2 teaspoon vanilla extract
DIRECTIONS:
1. Preheat waffle iron.
2. Beat eggs in a large bowl with whisk until fluffy.
3. Beat in flour, milk, vegetable oil, sugar, baking powder, salt, and vanilla until smooth.
4. Spray preheated waffle iron with non-stick cooking spray.
5. Pour mix onto your hot waffle iron.
6. Cook until golden brown.
7. Enjoy!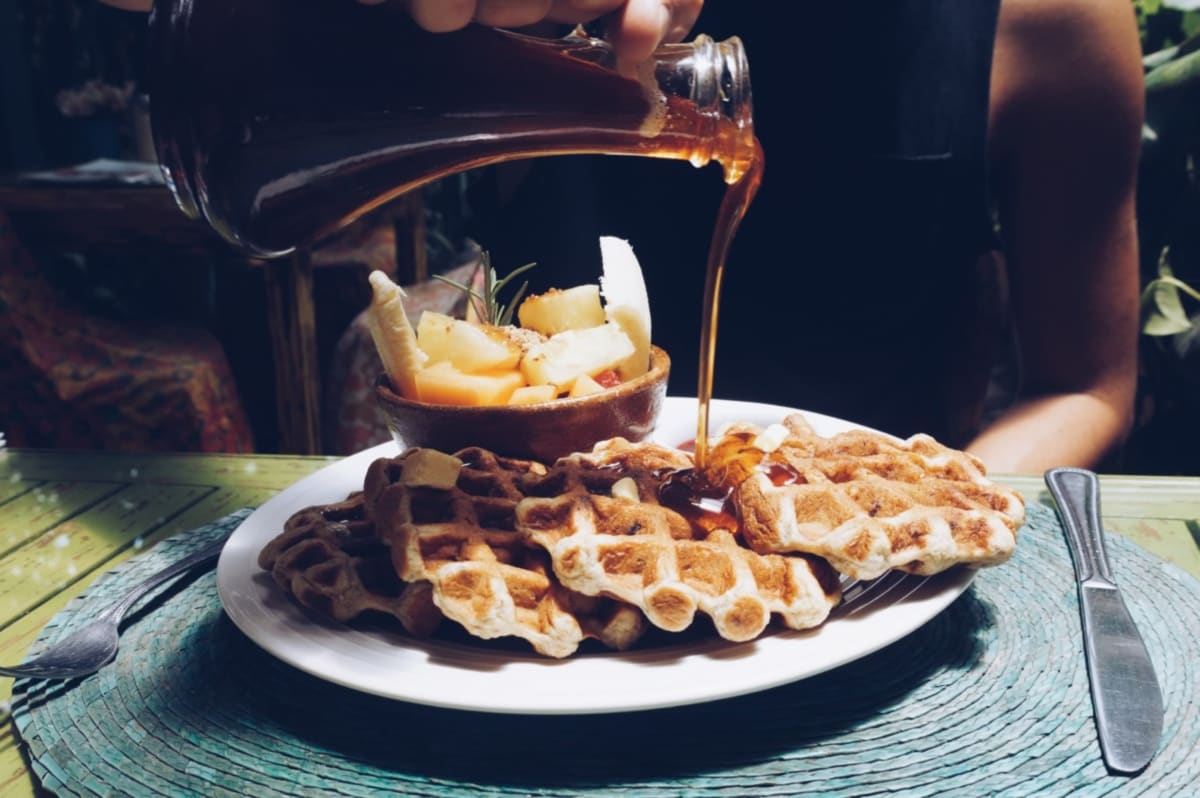 BELGIAN WAFFLE RECIPE
Oh, the Belgian waffle. You may be wondering, "what is the difference between a Belgian waffle and a regular old waffle?" This answer is two parts. The Belgian waffle is made with a leaving agent or egg whites to make the batter light and fluffy. It is then cooked in a Belgian waffle maker, which is ticker and often larger than regular waffles as the waffle iron has deeper grids. We found this delicious and easy recipe on Food.com.
MATERIALS:
– Belgian waffle maker
– Large bowl
– Medium bowl
– 2 small bowls
– Whisk
INGREDIENTS:
– 2 cups flour
– 4 teaspoons baking powder
– 1/2 teaspoon salt
– 1/4 cup sugar
– 2 eggs
– 1/2 cup vegetable oil
– 2 cups milk
– 1 teaspoon vanilla
DIRECTIONS:
1. Oil the waffle maker.
2. Sift dry ingredients (flour, baking powder, salt, sugar) in a medium bowl.
3. In a small bowl, separate egg whites and beat until stiff peaks form. In a separate small bowl, leave egg yolks.
4. In a large bowl, mix together the milk, egg yolks, oil, and vanilla. Stir slightly.
5. Add dry ingredients into the large bowl and mix well.
6. Fold in egg whites.
7. Cook in waffle iron on medium-high heat for 5-10 minutes.
8. Top waffles with your favorite toppings and enjoy!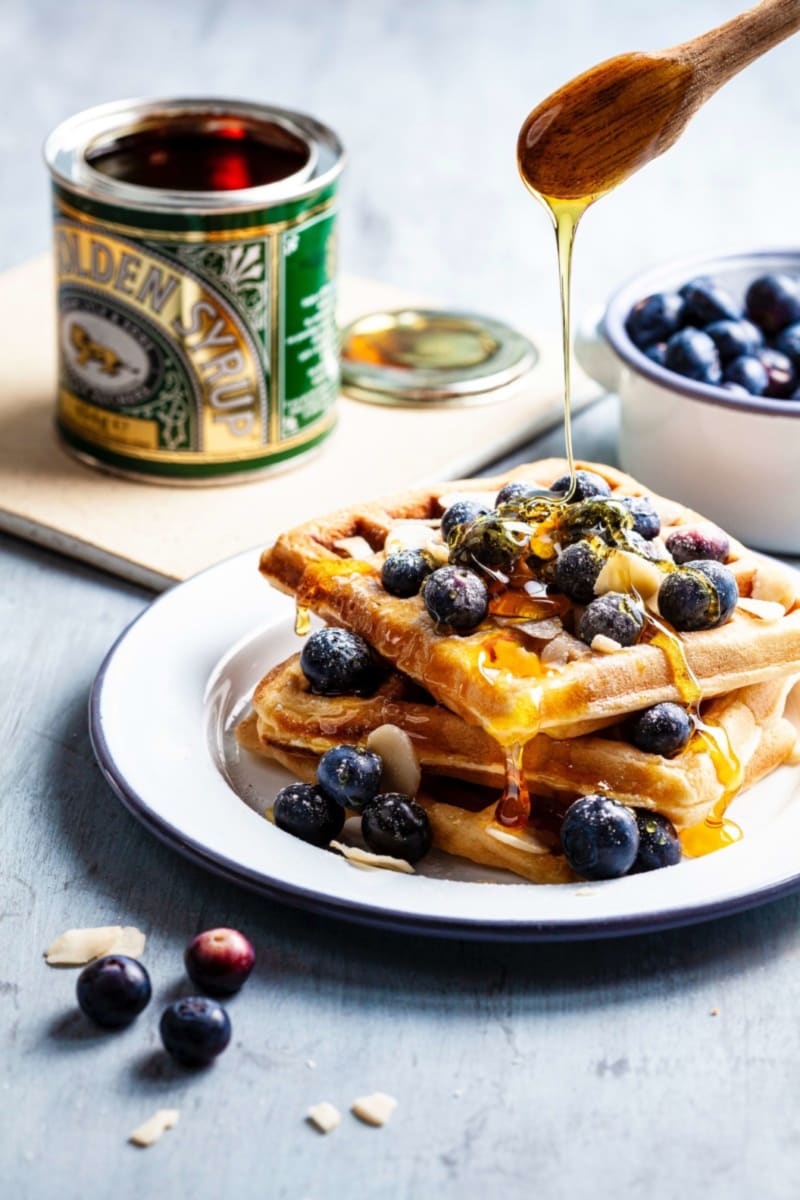 THE WAFFLE WITH ALL THE TOPPINGS
Follow either of the recipes above to create the best tasting waffles and then run with your toppings. Really, there is nothing that you can't top your waffle with. From savory to sweet to healthy-ish and full-on sugar overload, here are some excellent waffle topping ideas to inspire your waffle making dreams.
TOPPINGS:
– Fruit: strawberries, blueberries, raspberries, cherries, figs, bananas, peaches, blackberries, kiwi
– Edible flowers
– Chocolate sauce
– Chocolate chips
– Whipped cream
– Powdered sugar
– Ice cream
– Fudge sauce
– Sprinkles
– Agave
– Maple syrup
– Nutella
– Jams of any kind
– Cinnamon
– Butters: nut butter, regular butter, ghee
– Nuts: walnuts, pistachios, pecans, almonds, cashews, pine nuts
– Fried egg (because why not?)
– Fried chicken (because chicken and waffles are definitely a thing of this decade)
– Anything else your heart desires!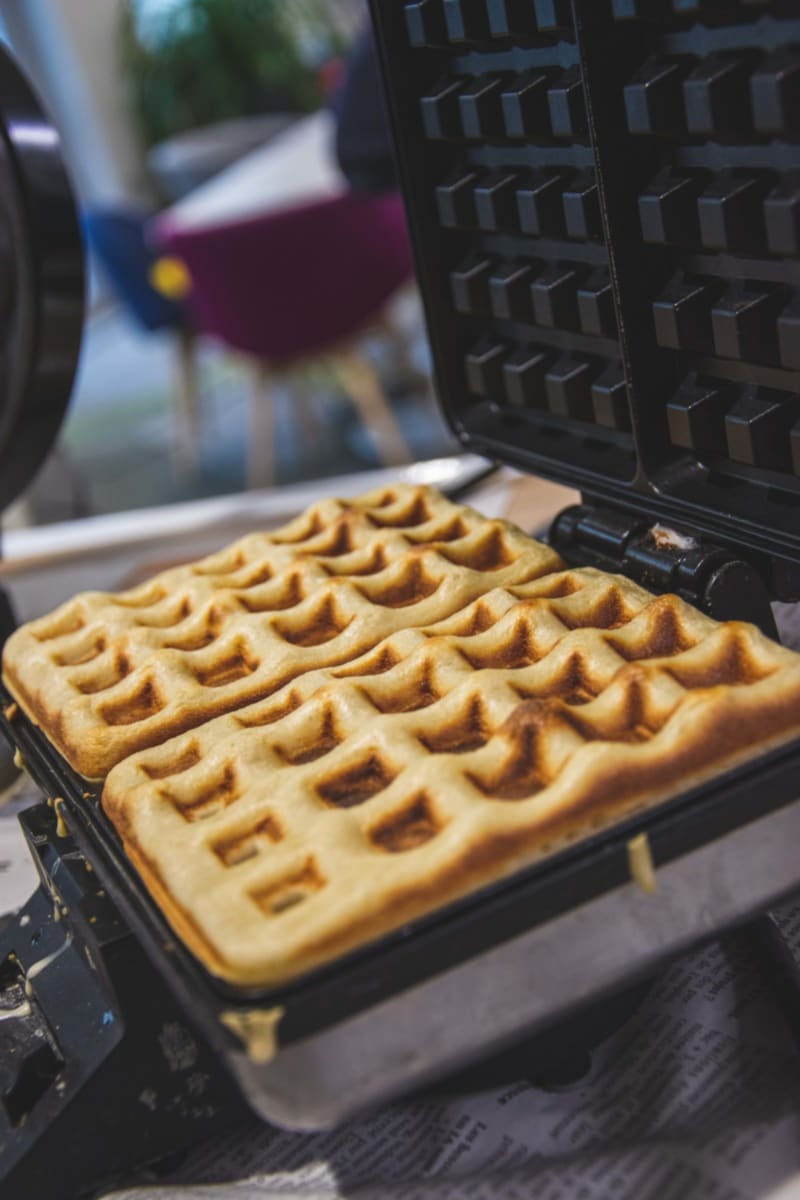 WAFFLE MAKERS
If you don't have your waffle maker yet, you still have time! From Target's $9.99 mini waffle maker to Breville's $129.95 no-mess waffle iron, there's one for every RVers budget! Check out our list of waffle makers below. To purchase, you can click on the item you like and you'll be redirected to a checkout website.
– Target Dash Mini Waffle Maker | $9.99
– Best Buy Anti-Overflow Waffle Maker | $29.99
– Cuisinart Rotating Waffle Maker | $59.99
– Cuisinart Double Belgian Round Waffle Maker | $99.95
– Breville Non-Mess Waffle Maker | $129.95
– Williams Sonoma All Clad 4-Slice Digital Gourmet Waffle Maker with Removable Plates | $299.95
We hope you take the time to make yourself and your loved ones a hearty and tasty breakfast this National Waffle Day. If you participate at your campground this year, we want to hear from you! Tag us on all your #NationalWaffleDay photos for a chance to be featured on our La Mesa RV Instagram.