National Coffee Day
While there are dozens of methods to prepare your morning cup of joe, from French Press to Aeropress, Pour Over, Chemex Brewer, and more, you can't really go wrong when it comes to making your morning pick-me-up. In celebration of #NationalCoffeeDay coming up, we're here to share a very simple and delicious way to make your campground coffee with our good friends Hello America. The duo is currently road tripping Colorado in a Winnebago Revel, so be sure to check out our Instagram stories (Travel highlights) to stay up to date with their latest adventures. And now for the coffee…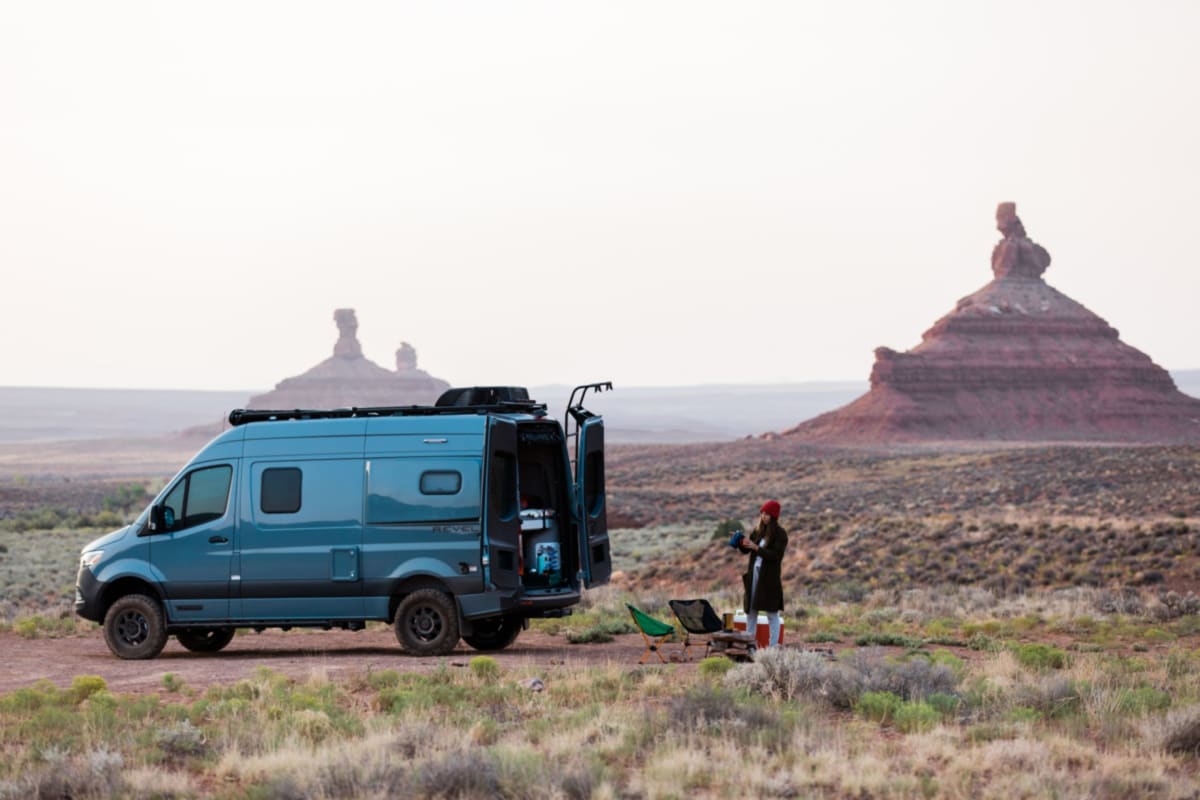 SUPPLIES YOU'LL NEED FOR NATIONAL COFFEE DAY 
– Coarse ground coffee (of your choosing)
– Water
– Kettle for boiling water or Jet Boil 
– Measuring utensils
– French press
*we love GSI's Commuter Java Press as it has a double wall of insulation, is spill-resistant, and made out of plastic (instead of glass), making it ideal for RVers*
– Your favorite coffee mug!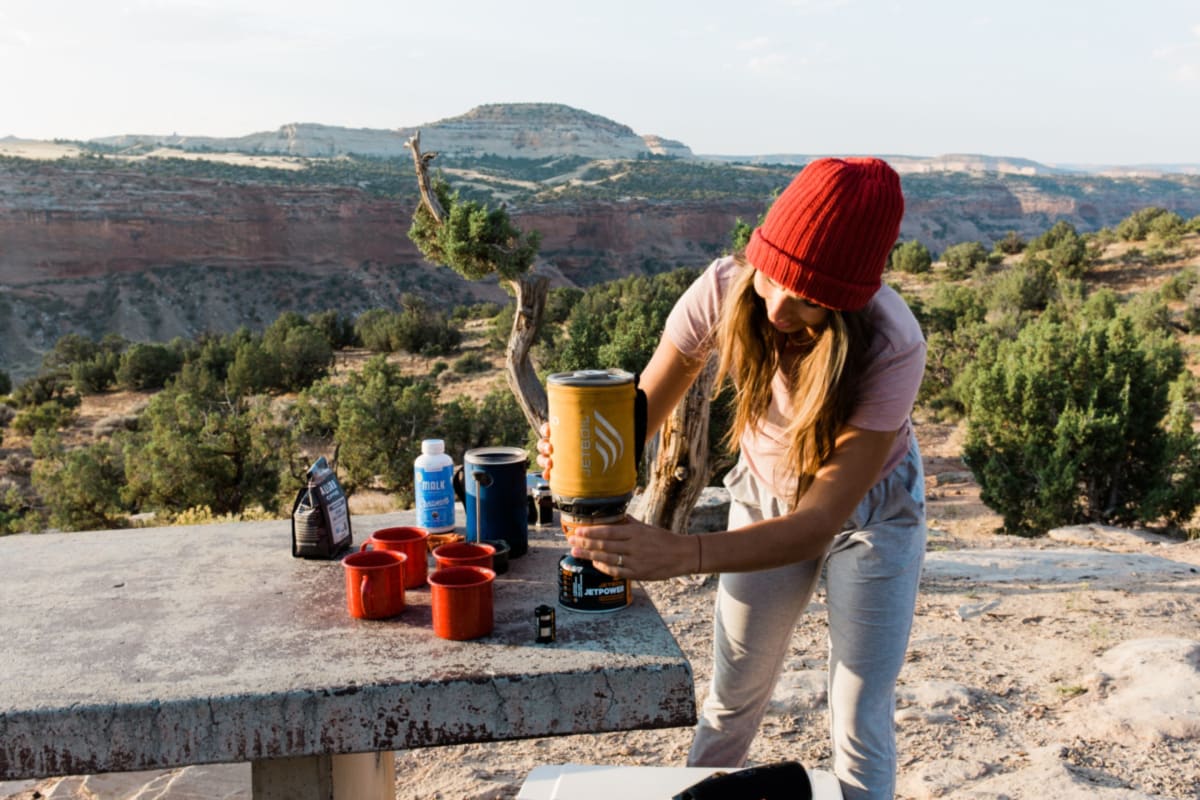 DIRECTIONS FOR YOUR CAMPGROUND COFFEE:
1. Warm up your French press by boiling water and adding it to your press. Let sit for 15-20 seconds and then discard water.
2. Portion out your coffee and water. Use this chart for reference:
1 cup water – 2 tablespoons coffee
4 cups water – 1/2 cup coffee
8 cups water – 1 cup coffee
3. Use your kettle to boil your desired amount of water over your RV stove, campfire, or camp stove.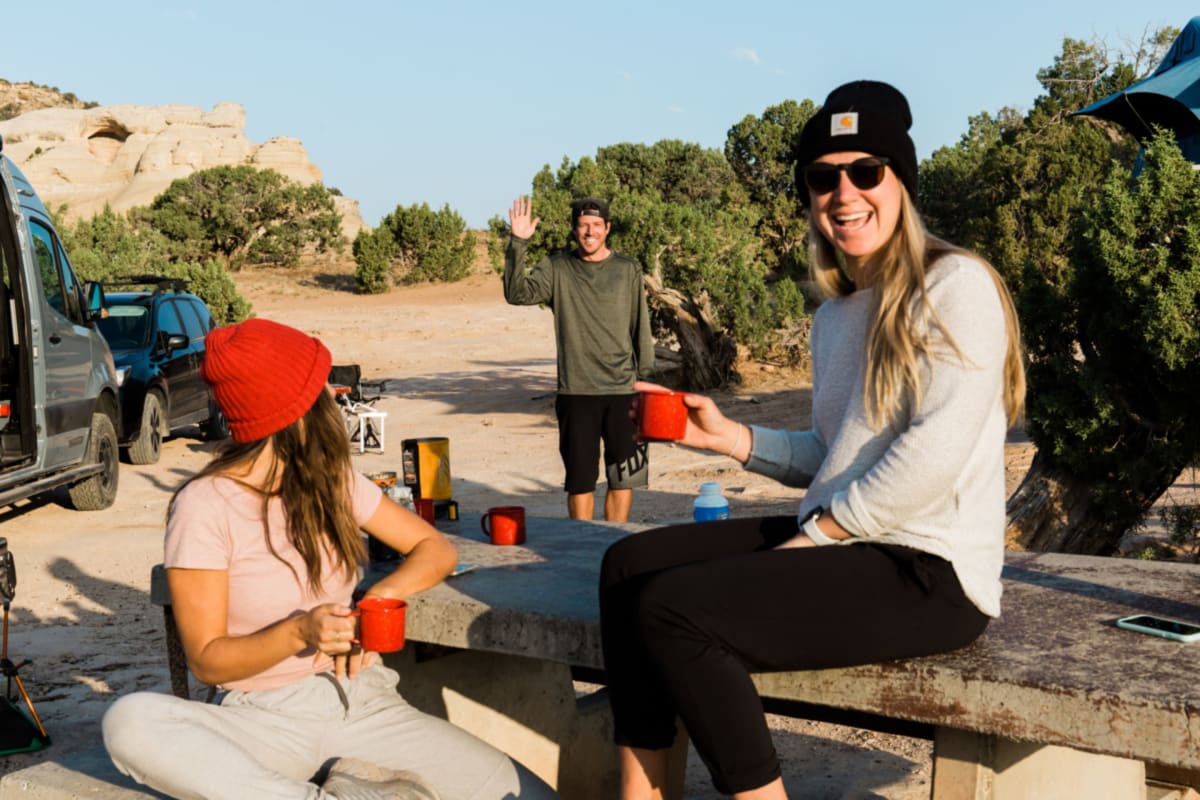 4. Once boiled, pour the water into your French press.
5. Scoop your desired amount of coffee into the French press.
6. Stir for 15 seconds.
7. Place French press plunger on top of the French press WITHOUT plunging.
8. Let steep for 4-5 minutes.
9. Gently push the plunger until it has reached the bottom of the press.
10. Serve your coffee, add in your favorite milk, creamer, or sugar and enjoy!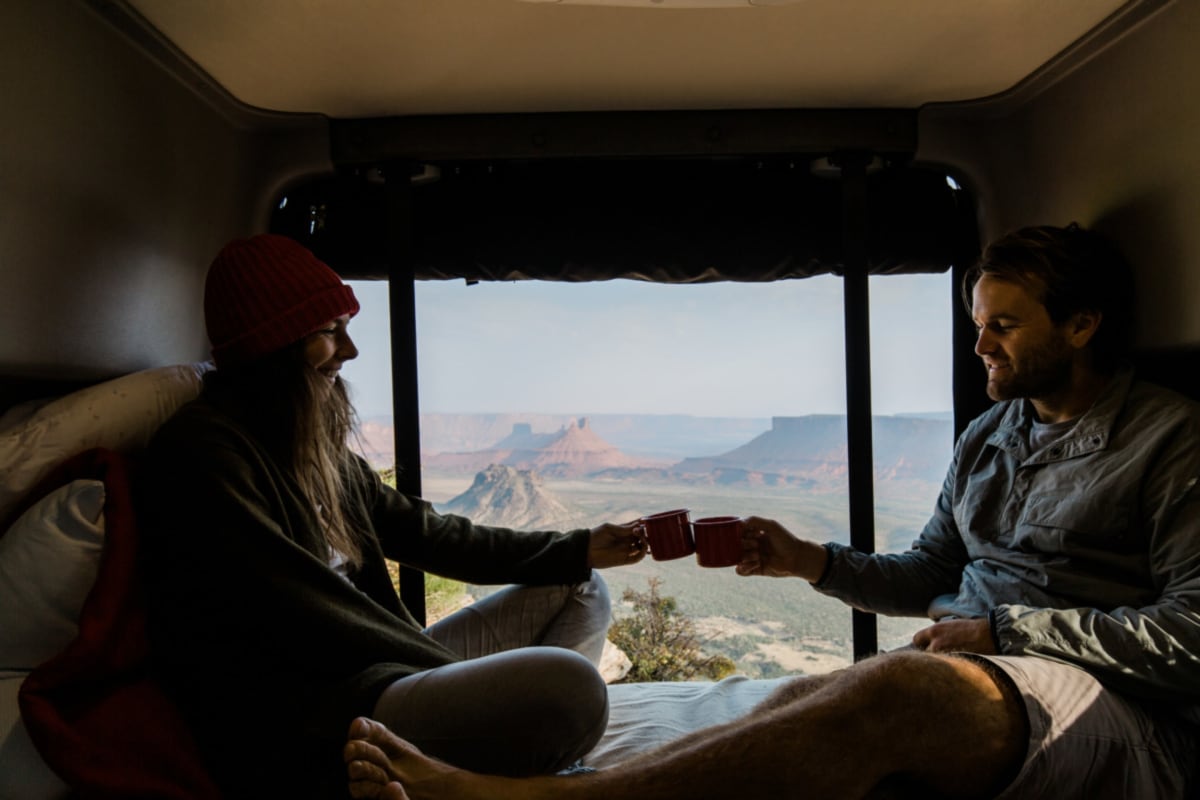 Looking for more ways to get involved in the kitchen while RVing? Check out our Road Recipes and leave us a comment in the section below sharing your go-to RVing recipes for a chance to be featured on our LMRV Experience Life Blog!