From now through November, La Mesa RV's parts and service department is offering a special price on installation of Safe T Plus Precision Steering Control, the RV product that will help you worry less and fully enjoy the ride while RVing.
Safe T Plus helps protect motorhomes for a safer, more comfortable ride. RV traveling is supposed to be fun, relaxing and a pleasant memorable experience, not physically and mentally demanding and exhausting as you make your way from campground to campground. Over-steering your vehicle because of side winds, passing semi-trucks, and bad roads no longer have to interrupt your fun. Safe T Plus is the difference and is always working so you can enjoy your RV driving experience. Safe T Plus gives you peace of mind for a safe and pleasurable traveling experience for you and your family.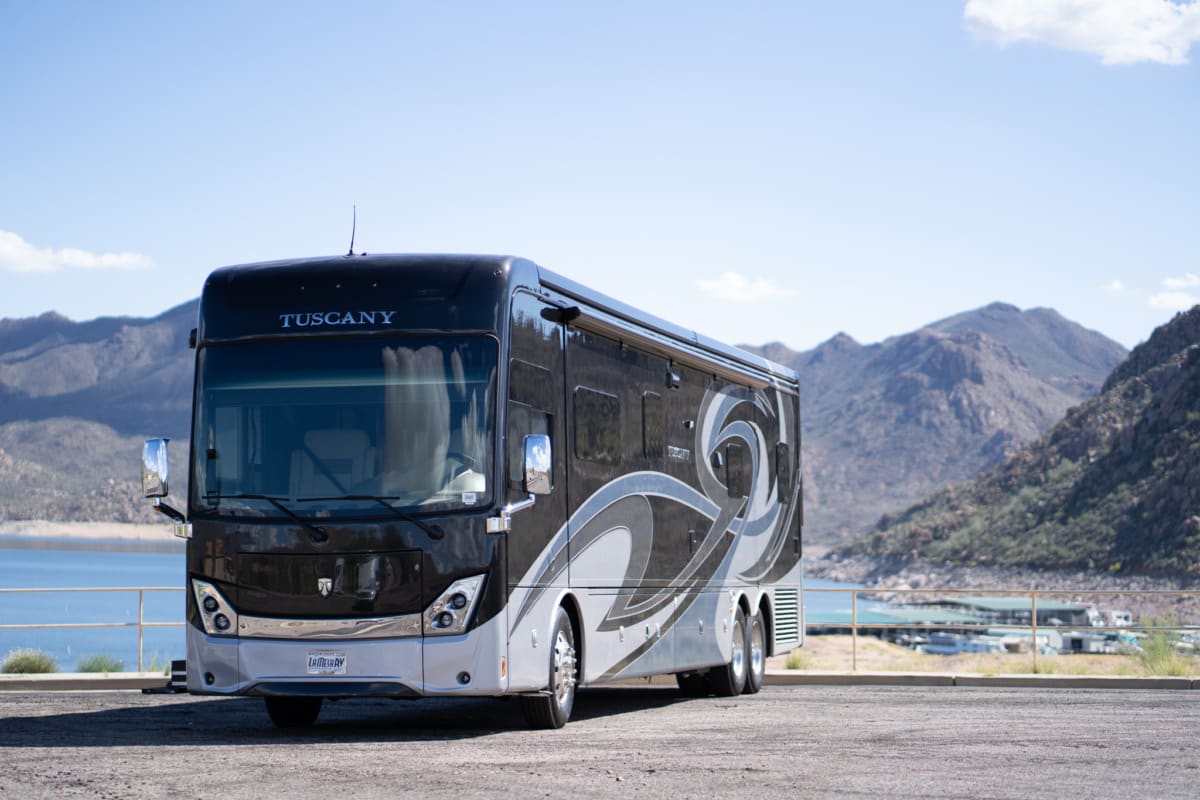 Common Steering Obstacles for RV Drivers:
– Road wandering
– Over-steering
– Side winds
– Passing semi-trucks
– Bad roads
– Front tire blowouts
– Travel fatigue
Proudly engineered and manufactured in the USA. Vehicle lifetime warranty and limited lifetime warranty are available. Our special prices on Class A motorhomes start at $858 + tax installed, Class C motorhomes at $715 + tax installed. To learn more or book your appointment for installation, click here to find the closest La Mesa RV near you. If you have any questions on our RV product spotlight, leave us a comment in the section below!