If you've not heard of the Smoky Mountains Fall Foliage Map, let us introduce you to one of the best things on the internet for RVers. Feast your eyes on breathtaking scenery from the comfort of your RV this coming season and take chance out of the equation. This visually stunning, easy to navigate interactive map is the ultimate guide to help you access the changing leaves this 2020. The first of its kind, this predictions map is ideal for those RVers desperate to see the changing leaves in a number of states throughout the USA.
Below we've outlined the states accompanied by their peak dates to experience fall foliage throughout the country. Note the dates below and then get to planning! Some parts of the country have already begun sharing their autumn beauty!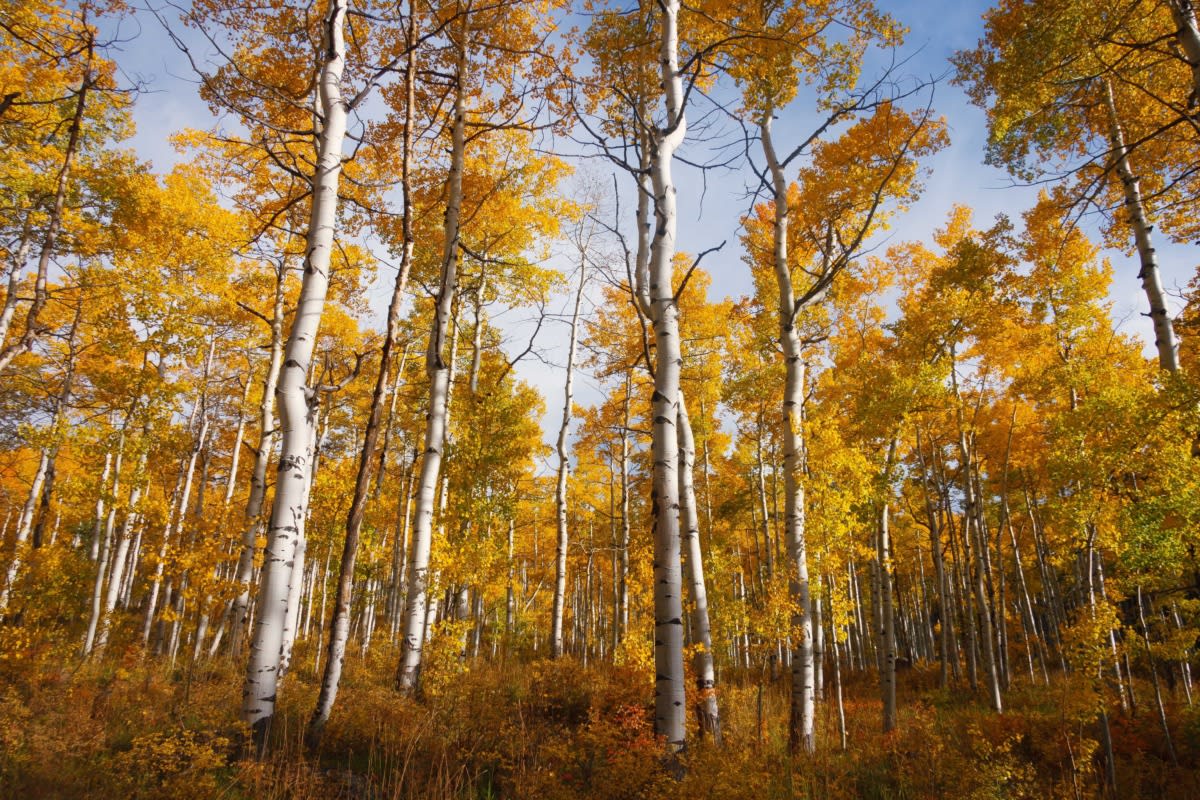 MONTANA, WYOMING, AND COLORADO 
Foliage is expected to start showing around September 14th, peaking near the week of September 21st and finishing around October 5th. The northern region of each state will peak before the southern, so if you want to traverse an individual state, start at the top and work your way down!
Best Places to Catch Fall Foliage in Montana: Glacier National Park, Skalkaho Scenic Byway, and Jewel Basin.
Best Places to Catch Fall Foliage in Wyoming: Paintbrush Canyon, Oxbow Bend, and Beartooth Highway.
Best Places to Catch Fall Foliage in Colorado: Aspen, Rocky Mountain National Park, and Kebler Pass.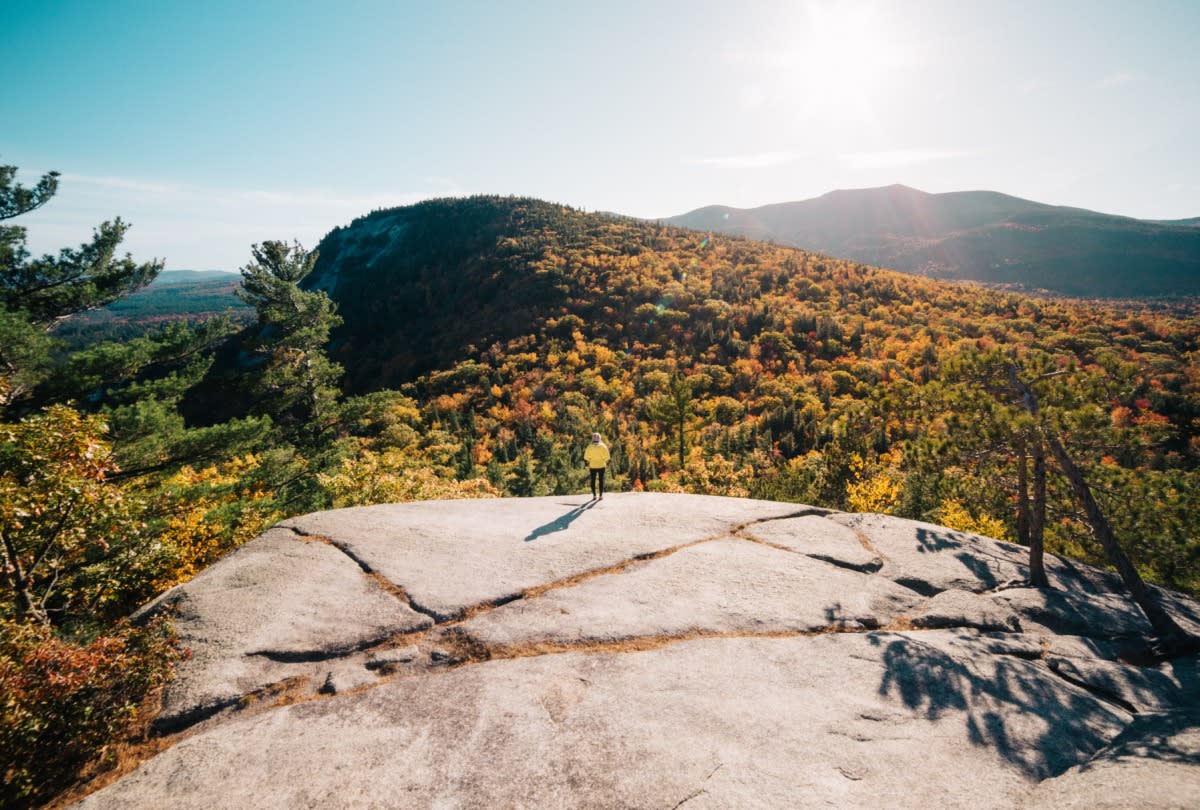 UTAH, ARIZONA, AND NEW MEXICO 
Get your RV ready to head to the desert southwest before September 21st. The foliage is predicted to be patchy around these three states starting September 22nd but in full bloom early October and running through October 12th.
Best Places to Catch Fall Foliage in Utah: Alpine Loop, Logan Canyon, and Big Cottonwood Canyon.
Best Places to Catch Fall Foliage in Arizona: North Rim Grand Canyon, Mogollon Rim, and Santa Catalina Mountains.
Best Places to Catch Fall Foliage in New Mexico: Santa Fe National Forest Scenic Byway, El Santuario de Chimayo, and Enchanted Circle.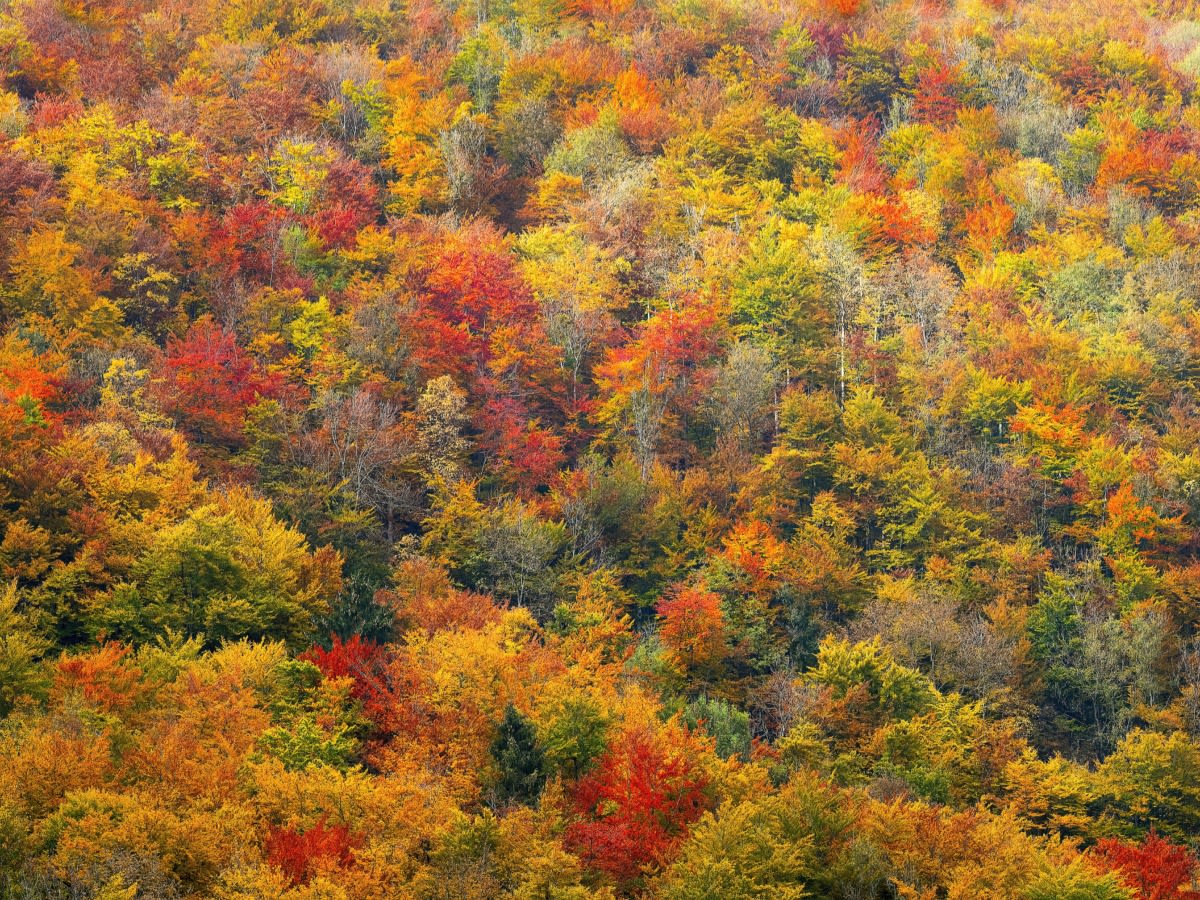 MAINE, NEW HAMPSHIRE, AND VERMONT 
Catch the northeast's most beautiful season starting September 26th all the way through October 5th. Peak foliage is expected to occur starting the week of September 28th throughout each state.
Best Places to Catch Fall Foliage in Maine: Fort Kent, Acadia National Park, and Farmington.
Best Places to Catch Fall Foliage in New Hampshire: Lake Winnipesaukee Loop, Alton Bay, and Conway Scenic Railroad.
Best Places to Catch Fall Foliage in Vermont: Little Grand Canyon, Green Mountains, and Manchester.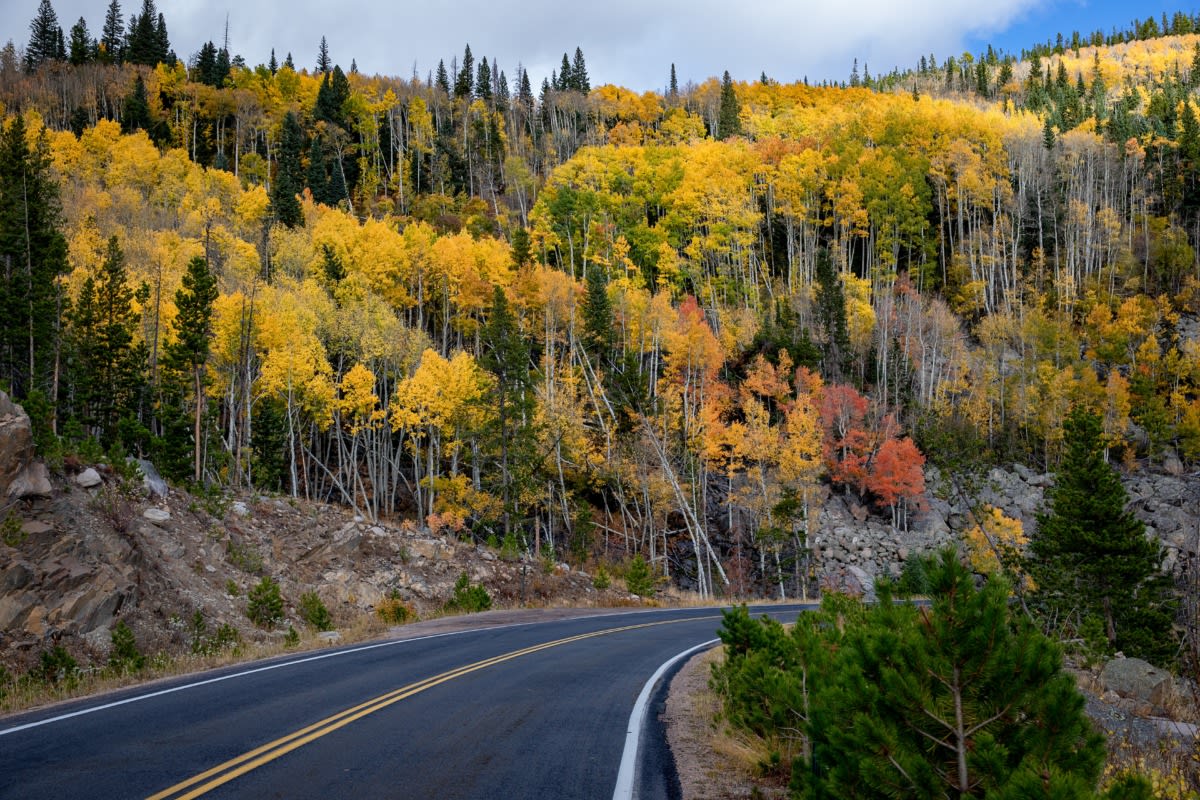 VIRGINIA, TENNESSEE AND NORTH CAROLINA
Make your way to the south by October 5th, as high elevation areas will have begun their fall show. Peak foliage dates are expected to begin around October 19th and run through the end of October.
Best Places to Catch Fall Foliage in Virginia: Stony Man Mountain Trail, Pocahontas State Park, and Lake Accotink.
Best Places in Tennessee: Cherohala Skyway, Cherokee National Forest, and Radnor Lake State Park.
Best Places in North Carolina: Blue Ridge Mountains, Pisgah National Forest, and Chimney Rock State Park.
Looking for great autumn activities for the whole family? Check out our recent post featuring Top Fall Campground and Activities for RVing Families and leave us a comment in the section below sharing where you'll be RVing this fall 2020.