The Holcombe family are truly incredible adventurers. In 1995 they fulfill their dream to travel throughout the U.S. and it would appear they haven't stopped moving since. The renowned professional adventure photographers, along with their teenage daughter who is a world-class kayaker, have paved the way for RVers across the globe.
Before Covid-19 unraveled all 2020 goals, the trio had planned an around-the-world, overland adventure. We caught up with the Holcombe's to discuss how they pivoted their most epic adventure yet and turned 2020 into a year that was still unforgettable. From sheltering in Colorado to upgrading to the 2021 Revel, this family has continued to travel and explore on their new terms. Check out the interview and epic imagery of their travels below.
All photography provided by Peter Holcombe of Famagogo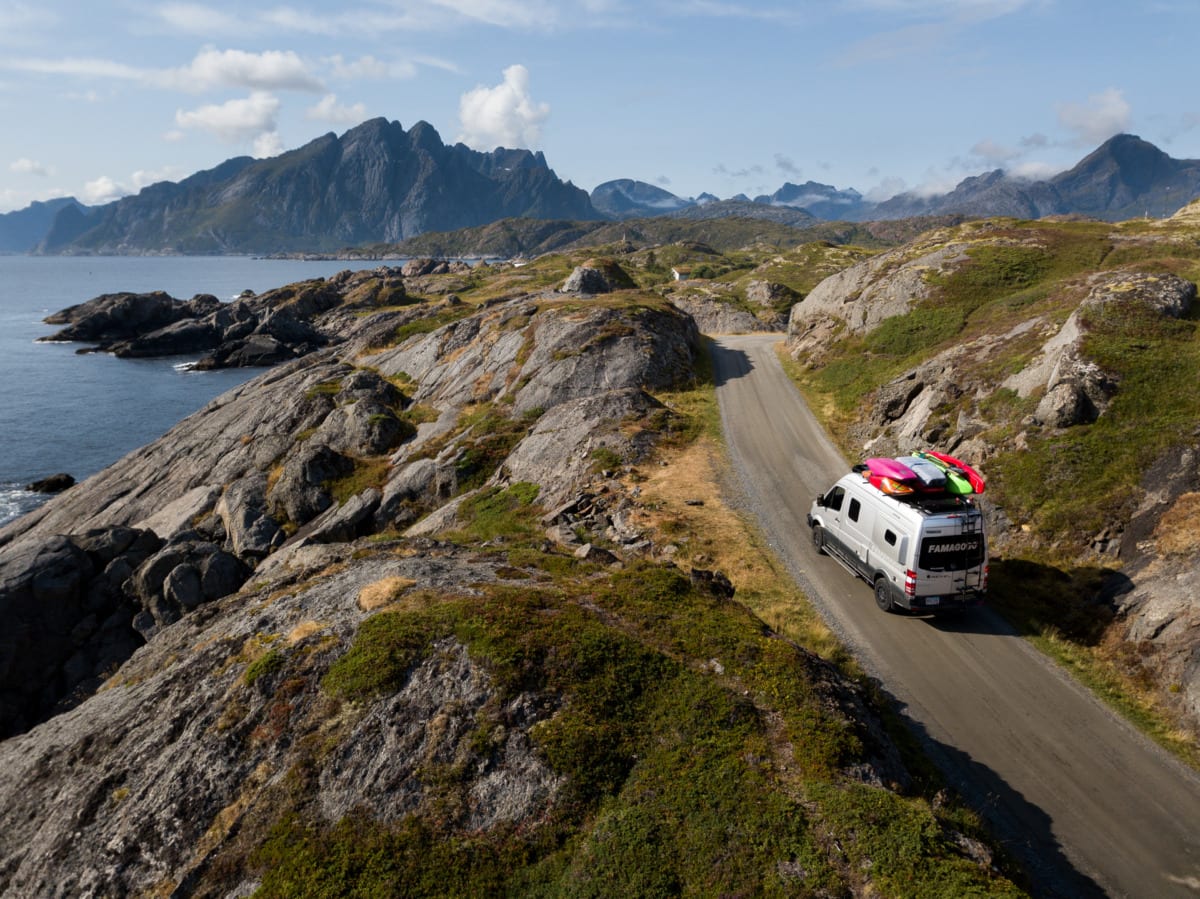 RVs Featured in this Article (click on each for inventory):
Winnebago Revel
Winnebago View
Winnebago Hike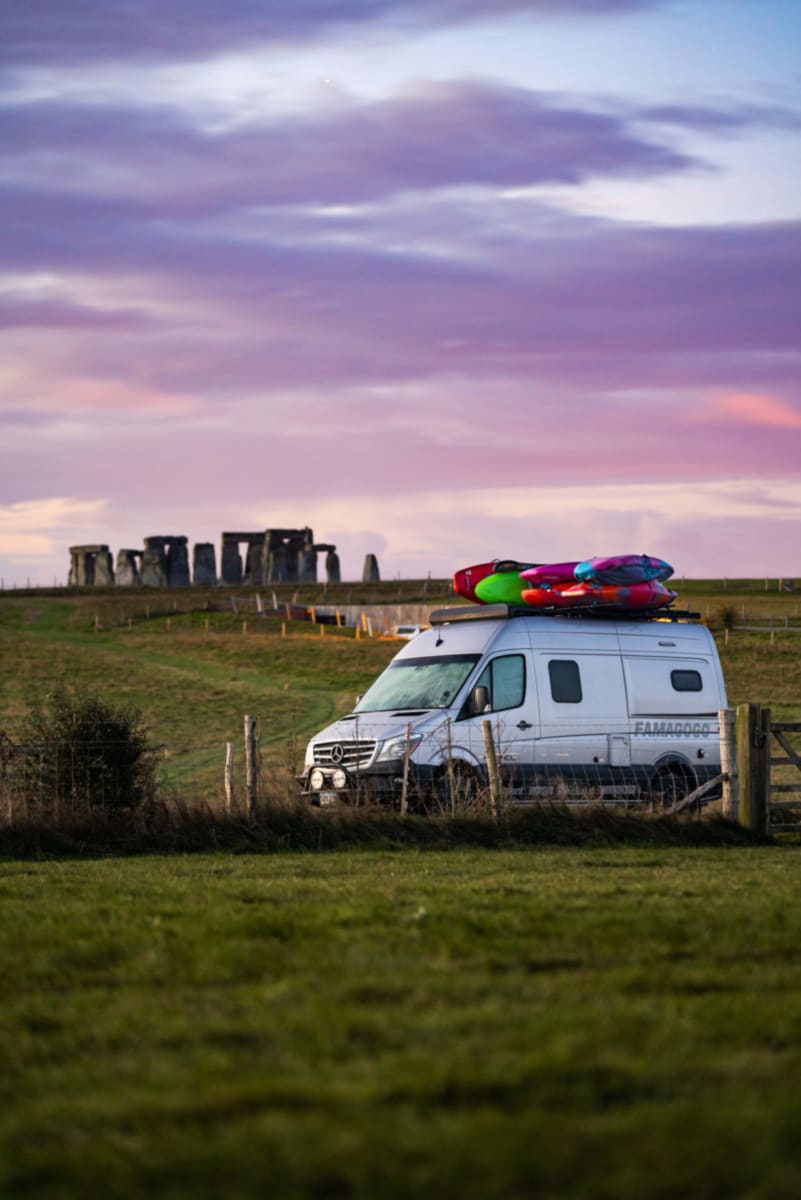 La Mesa RV: Last we spoke, your family was gearing up for a world RV tour. What places did you venture to? Which was your favorite? Anything particularly interesting you'd like to share from your travels?
Peter Holcombe:
Yes, lots has happened since our last conversation. We shipped our Winnebago Revel to Europe on a huge ship, set up much like a giant parking garage. It left Baltimore and arrived in Belgium after a two-week crossing of the Atlantic. We then had an amazing six-month tour of Europe visiting 19 countries. I think we each have different favorites. Abby loved France, Kathy enjoyed Croatia and I would pick Norway.
We drove to the most northern point of Europe at Nordkapp, Norway, hundreds of miles above the Arctic Circle. We woke up one morning surrounded by a herd of reindeer. We felt like Santa was going to arrive next. Europe is so wildly varied in culture and landscape, It was such a rich trip on so many levels.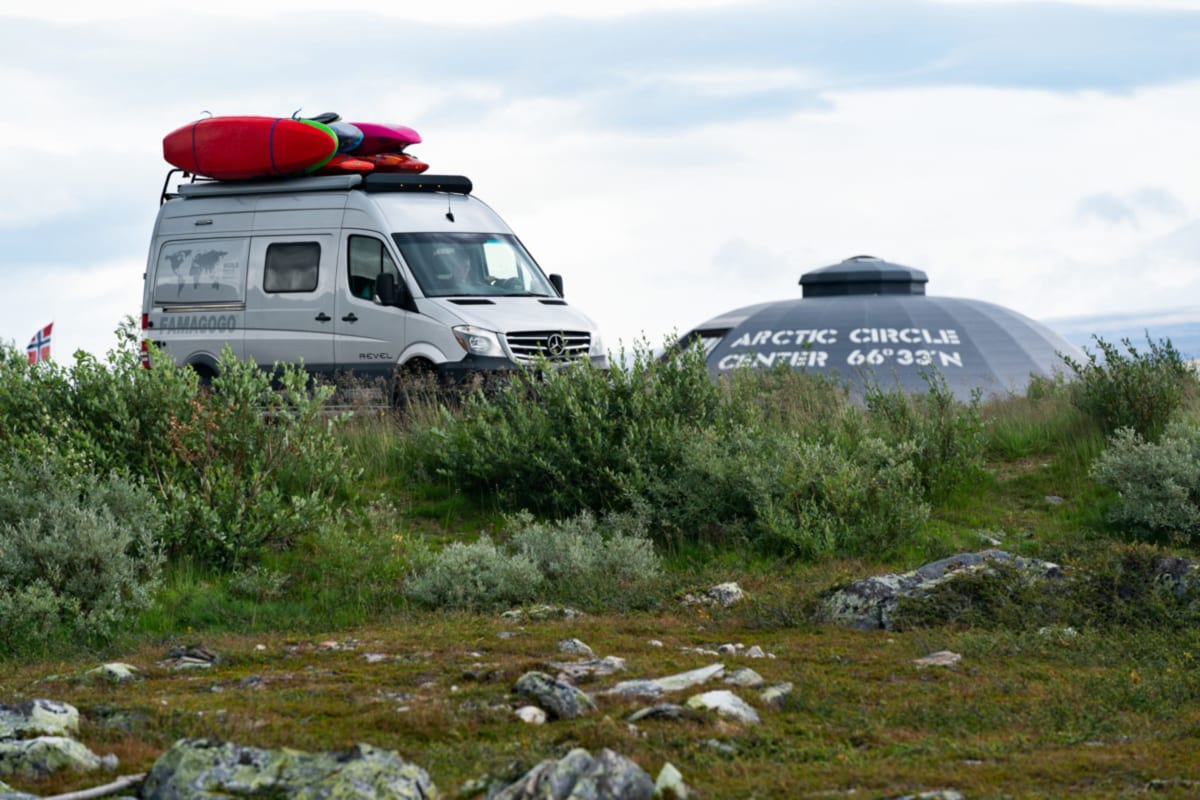 You were going to travel the world, then 2020 happened. How has Covid altered your travel plans?
PH:
We returned from Europe just in time for the Covid-19 pandemic. Our original plan was to come back to the USA for winter and regroup then blast off on another 6-12 month tour to South America starting this month. We have had to delay our plans due to the pandemic, but we will continue with more international travel as soon as it's feasible. While our plans have changed, we are still passionate and committed to exploring each continent and are confident we will have an opportunity to get back out there. For now, we are even considering another tour of Europe as six months just wasn't long enough to see everything we wanted.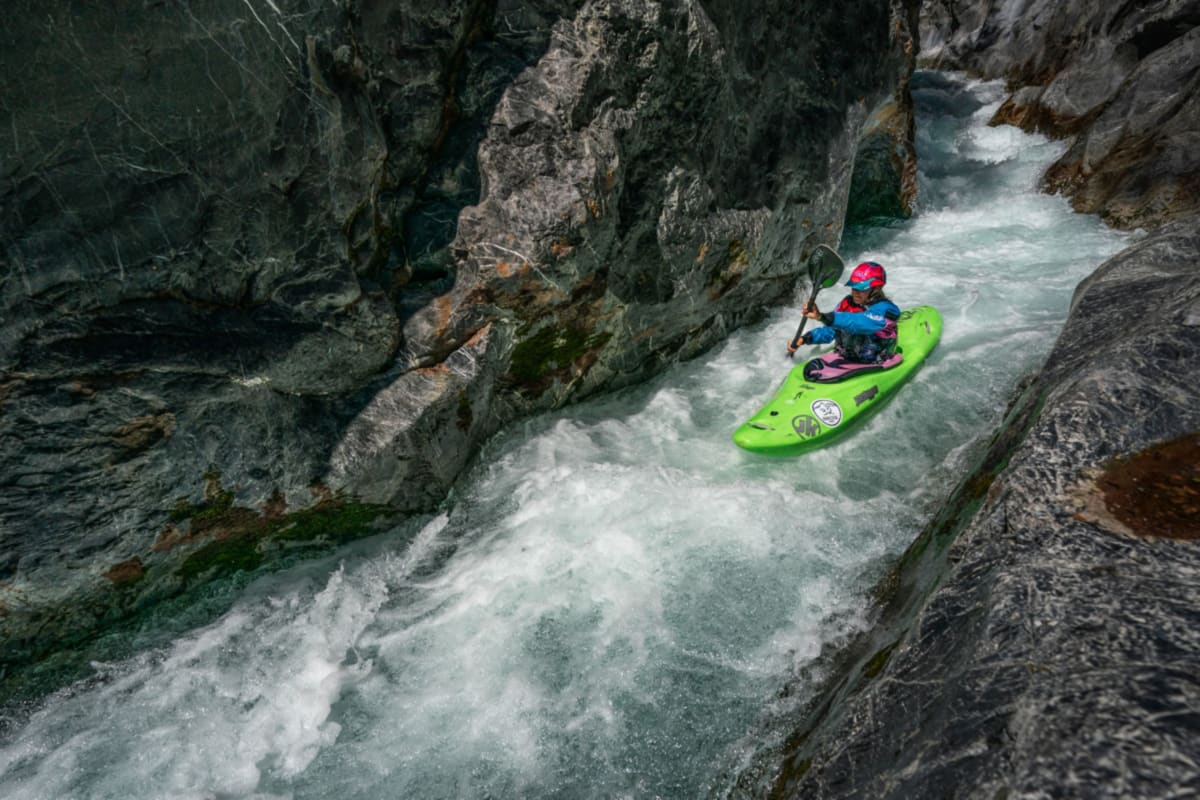 LMRV: Was there a particular spot you sheltered in place? What was that experience like, after traveling non-stop for over half a decade?
PH: We were in Columbus, Georgia at a favorite winter kayaking destination when the pandemic started to get real. We then went on to present at the RV Entrepreneur Conference in Alabama just as COVID case numbers began to spike. No one knew what to do at this point and toilet paper as a hot commodity. Thankfully the organizers were flexible and quickly shifted the conference to a virtual event.
After that, we had to do some really deep soul searching to try to figure out what our next move would be. Winter is always the hardest time to travel and all the best spots in the south were loaded with other RVers. To properly isolate we decided to spend a month (or more) at Kathy's Mom's home in Hot Springs, Arkansas. It was a weird feeling unhooking our Winnebago Hike from the Revel in the yard and not knowing when we would be back on the road or what was going to happen. We were very grateful to have a stable place to sit out the beginning of the pandemic.
Eventually, we headed to a friend's acreage in Colorado for spring. This allowed us to isolate again into the summer and still be able to enjoy kayaking in the spring. We have driven the least amount of miles this summer than ever but it has been nice to regroup and settle into the new world as we all get accustomed to life with Covid-19.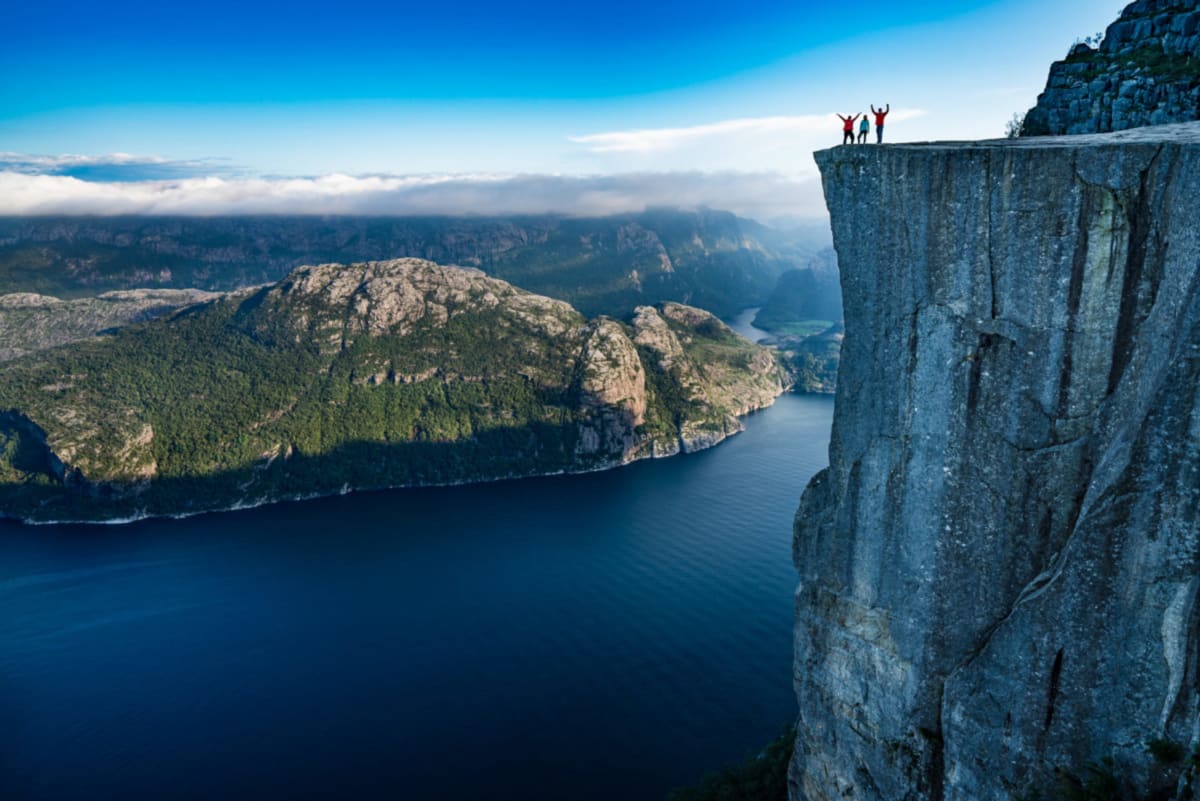 LMRV: Has a positive come out of the slower pace COVID has forced on your family?
PH:
We always try to find the positives, so yes. It ended up being a very busy summer with work projects and local travel around Colorado and Wyoming. It was odd to miss our normal summer events, but sitting out from these events seemed to be the right thing to do. The summer seemed to fly by anyway and it was still really great in many ways even if we weren't blasting around the country like normal.
LMRV: Where are you currently?
PH: We are currently in Buena Vista, Colorado. We will be heading out on a Pacific Northwest tour once the wild-fires settle down, another terrible challenge of 2020.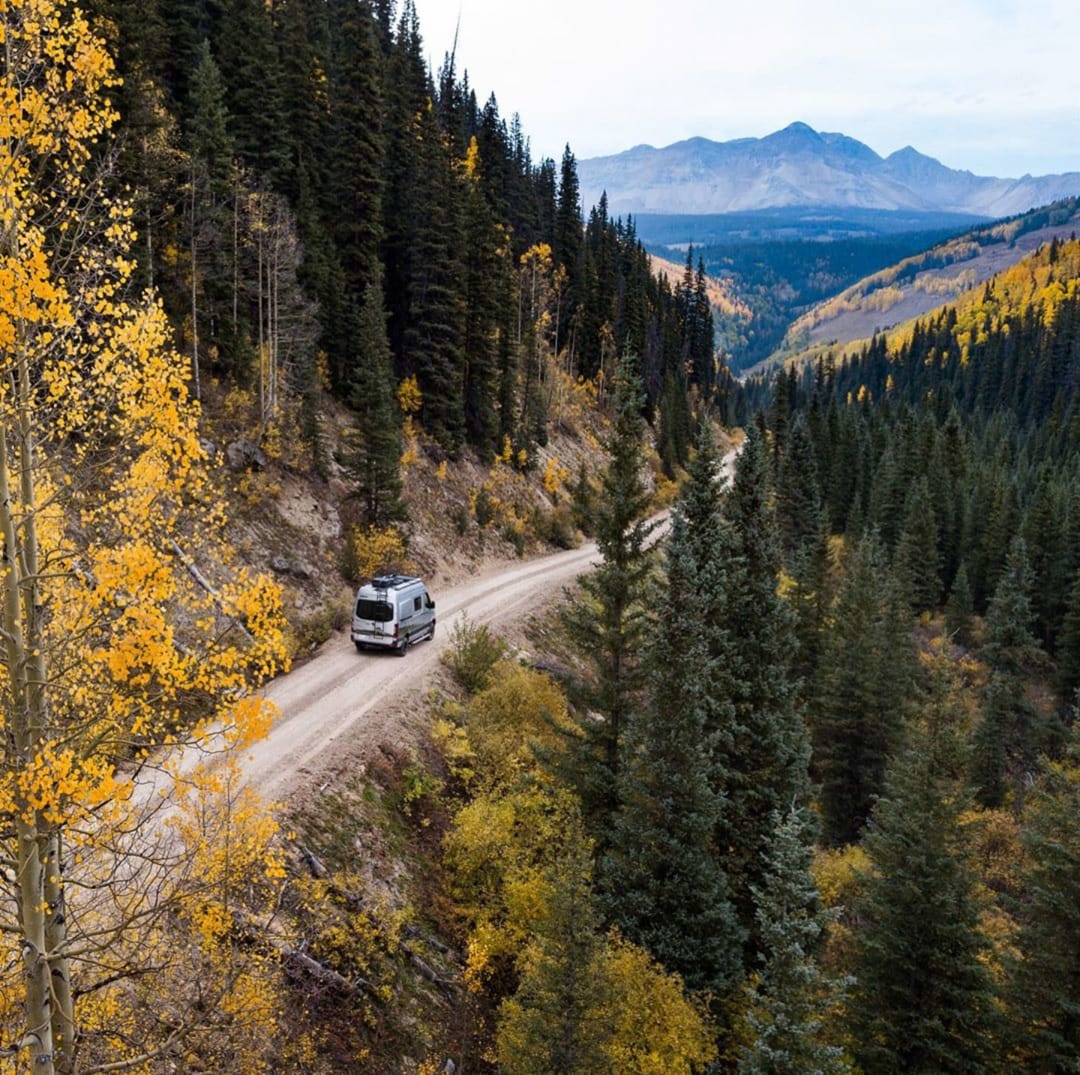 LMRV: Where have you been traveling in the states since March? Has any particular place surprised or inspired you?
PH: We explored Arkansas then B-lined to Colorado. Other than one trip to the Teton's we have stayed in Colorado this summer. Before we hit the road full time we lived in Boulder, Colorado. This summer has reminded us how much we love Colorado and it has given us time to revisit some of our favorite parts of the state. That has been wonderful but I'm getting a little antsy to see what's over the horizon and push off to somewhere new.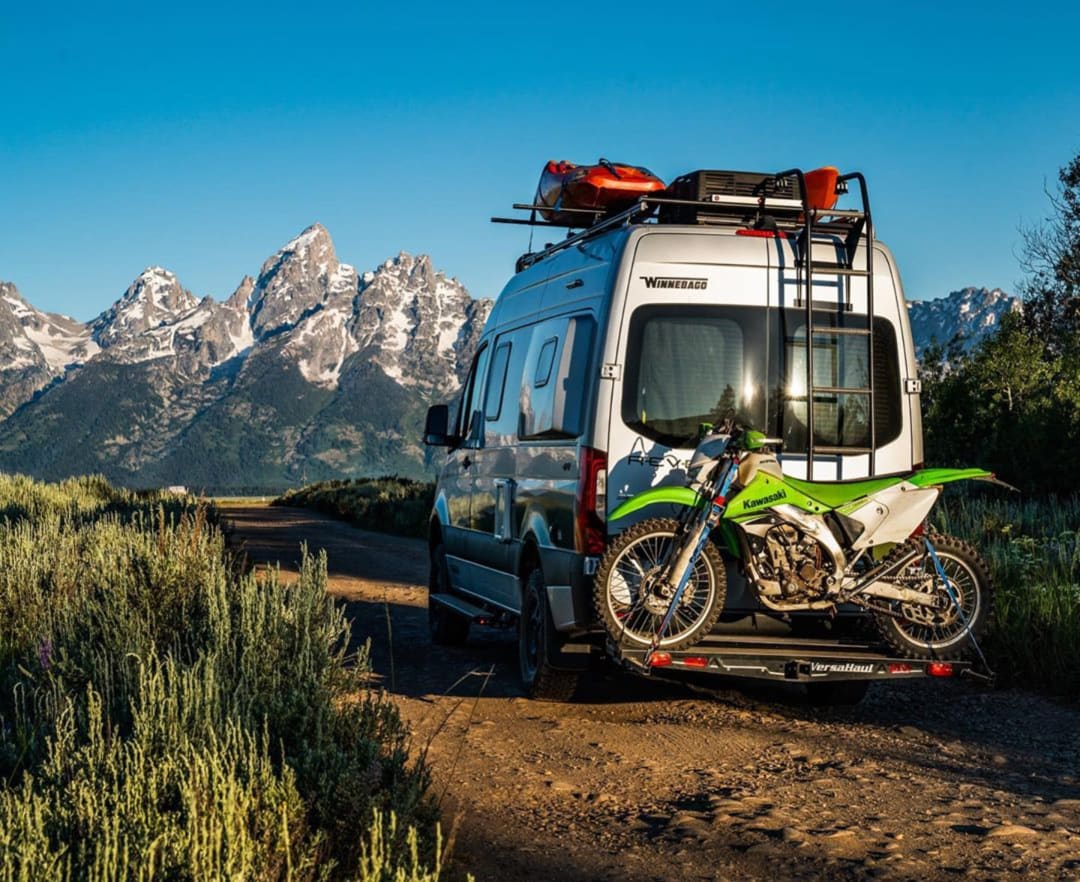 LMRV: What are the top 5 best pieces of advice you have for RVers who are traveling during COVID?
1. learn to boondock. It's the best way to stay remote and isolated.
2. Carry more supplies than normal. We stocked up on dry goods more than ever and it gave us more security knowing we were set for 2-3 weeks of isolation if needed.
3. Try to minimize exposure by combining dumping tanks, getting fuel, and groceries at times when most other people won't be out. This means going early or late typically.
4. Be thankful you are a traveler and can be almost anywhere you like or that feels safe. This is a huge advantage over people who can't escape a big city or hot spot area.
5. Don't let all the challenges of this year ruin your experience. We all choose this lifestyle to be outside in great places. Nothing has changed about this. You can still isolate and have wonderful experiences outdoors. This was the saving grace for us at this time.
LMRV: How has your road life changed on the day-to-day while social distancing?
PH: I never thought I would be wearing a mask in the grocery store but I am and we have used more hand-sanitizer in the past six months than in our entire lives. But with a few precautions to keep us and others we pass by safe, it's not that different. All the things I love doing like kayaking and exploring wild places are totally the same.
LMRV: Tell us about your experience with the Winnebago Hike! Why did you choose it? How does it enhance your lifestyle on the road? What's your favorite part about it?
PH: When we downsized from a Winnebago View to a Winnebago Revel we took a huge hit in living space. We were willing to do this to allow us to travel internationally in the Revel. But we also decided that a towable trailer could give us back much of the living space we lost and be a super versatile option for traveling in North America. We love still having the ability to have tons of space and two kitchens, fridges, and bathrooms with this combo. If we want to also go fast and light somewhere really rugged we can un-hook the Hike and just take the Revel. It's the best of every world. The Winnebago Hike is amazing with its high clearance and exoskeleton rack allowing us to use it as a very effective gear hauler as well as a deluxe 2nd house on wheels. I am really in love with this Revel/Hike combo.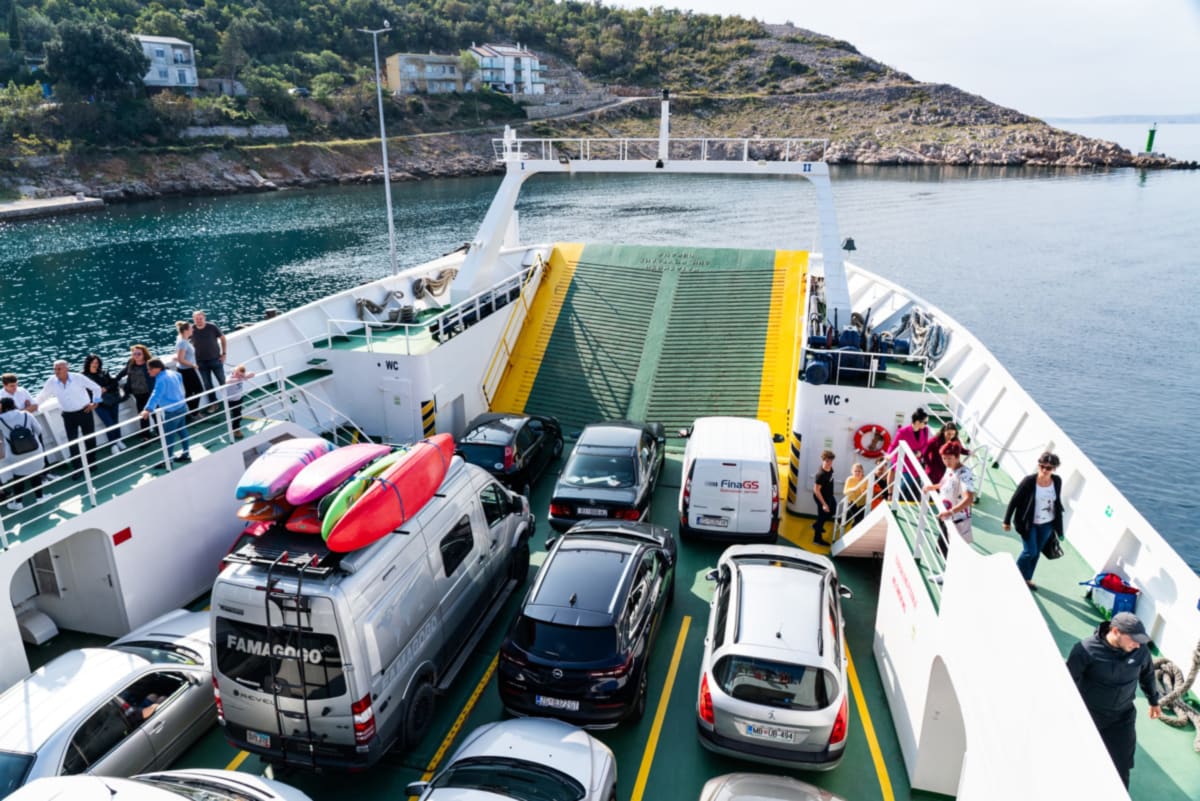 LMRV: Do you have any new projects on the horizon? What should we be looking forward to seeing from the Holcombe family in 2021?
PH: We just sold our 2018 Revel and bought a new 2021 Revel. It has some wonderful upgrades like the new lithium battery system. We are in the process of modifying it to be the ultimate overland Revel to take us on our future international tours. The rest of 2020 will be spent touring the western US to visit Agile Offroad in CA for more modifications. Then touring the southwest desert until the holidays. I think we will then head to the southeast from January through March for warmer weather and the great kayaking the region offers. Hopefully, we will start planning our next big international tour as borders start to open. But if 2020 has taught us anything, it is to stay flexible. So we will keep our options open and go in the best direction for the given circumstances.
LMRV: Anything else you'd like to share?
PH:
We will be doing a video series for Winnebago showing all the modifications to our Revel for international travel. We will also be conducting many of our commercial photography shoots in some pretty wild locations across the US. Abby will be trying out for the US Freestyle Kayaking Team next summer and will hopefully represent the USA in her second World Championships that will be held in July 2021 in Nottingham, England.Want more Famagogo? You can follow their adventures here:Instagram:
@peterholcombe
Website:
Famagogo
Podcasts:
Famagogo Podcast Gallery