Campgrounds to Spend Thanksgiving
Can you believe it's already November? With Thanksgiving fast approaching, there are only a few more weeks to plan your turkey day RV road trip. If you're looking for great campground options to celebrate Thanksgiving 2020, we've got you covered. From Florida to California and the miles between, check out or top destinations to celebrate the most delicious holiday of the year below. Subscribe to our Experience Life blog on the right-hand side of this page to gain an exclusive look at our December giveaway!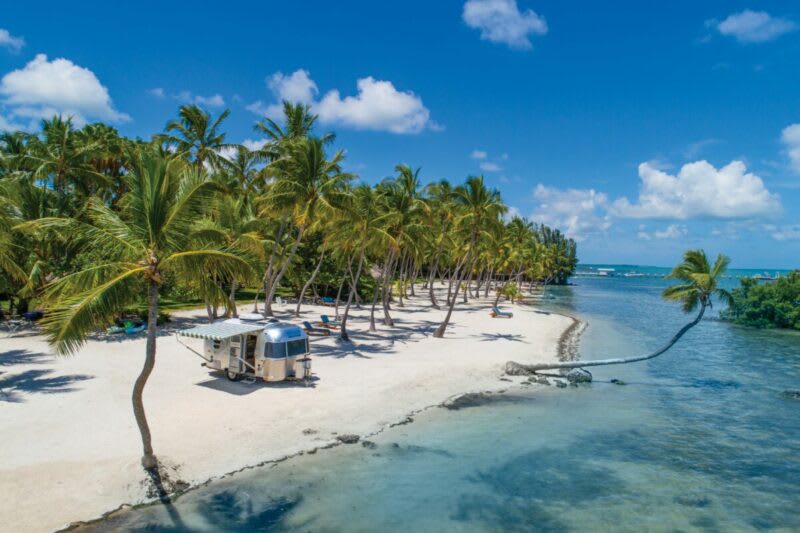 LAYTON, FOLRIDA
Where to Camp: Fiesta Key RV Resort & Marina 
Details: If you're looking for a very sunny holiday, make your way to the Florida Keys this Thanksgiving. With over 300 RV sites on a lush 28-acre resort that is an island of its own, there is no doubt you will enjoy a beautiful and relaxing Thanksgiving at Fiesta Key RV. Surrounded by the Gulf of Mexico, this island is equipped with amenities galore that include but are not limited to an on-site marina, full RV hook-up sites, beach bar, free WiFi, spa, and pool.
PALM DESERT, CALIFORNIA
Where to Camp: Emerald Desert RV Resort
Details: Enjoy this desert oasis located in Palm Springs during the Thanksgiving holiday. Relax in the on-site resort pools and spa, get your golf fix in on the RV resorts stunning putting green or driving range, and best of all, your furry friend is welcome too! Leave no one behind this Thanksgiving as you indulge in the most luxurious, 5-star RV experience on the west coast.
LOVELAND, COLORADO
Where to Camp: Boyd Lake State Park Campground
Details: Boyd Lake State Park features a modern campground with 148 paved pull-through sites that accommodate RVs up to 40 feet. If you're looking for a low key Thanksgiving celebration, this is the spot for you. Enjoy a relaxing holiday lounging by the beach, throwing friendsgiving at the pavilion, bike riding through stunning trails or get out on the water either swimming (if you dare) or renting a water vessel through one of the many boat rental facilities. Pets are allowed, so bring the entire family to celebrate turkey day.
PROSPECT, OREGON 
Where to Camp: Crater Lake RV Park
Details: There are not many places in the U.S. more scenic than Crater Lake. Crater Lake RV Park is your access point to living out a Pacific Northwest dream vacation this Thanksgiving. If you're an adventure kind of family, this RV park is for you. Its proximity to undeniable, natural beauty is pretty unbelievable. Drive a mere hour and you can soak in Umpqua Hot Springs, hike to Barr Creek, Mill Creek, or Pearson Falls, and enjoy the breathtaking beauty of Wizard Island from Crater Lake National Park. The entire family can swim, kayak, bike and explore miles of terrain from the comfort of their own RV campsite backyard on Thanksgiving day.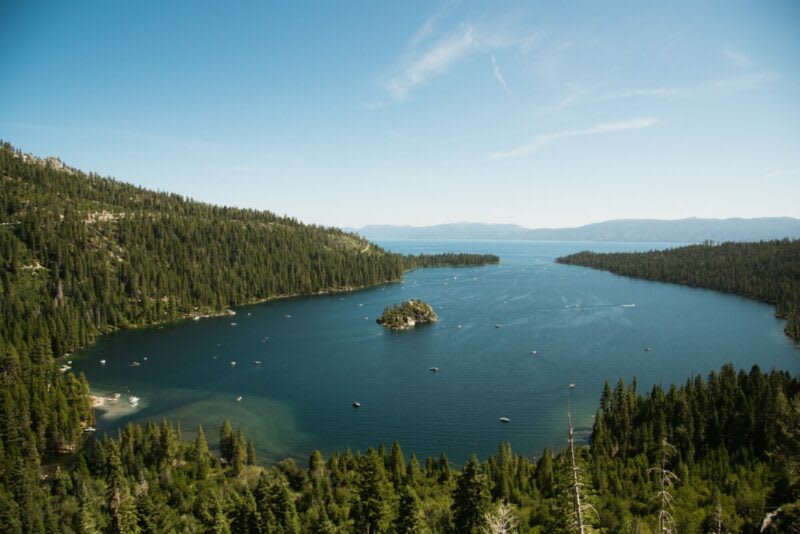 LAKE TAHOE, CALIFORNIA
Where to Camp: Tahoe Valley Campground
Details: There are over 100 RV campsites at Tahoe Valley Campground, making it an ideal destination for families that don't want to worry about finding a campground this Thanksgiving. If you weren't able to make your lake dreams a reality this past summer, now is your chance. Lake Tahoe has everything you need for an adventure centered holiday. Enjoy the lake by jet ski, kayak, stand up paddleboard, or boat. Go hand gliding or bungee jumping as a family. Why not right? Then relax by the lake while you feast on your Thanksgiving dinner and take in this picturesque California lake while sharing all that you're thankful for.
CAPE CHARLES, VIRGINIA 
Where to Camp: Kiptopeke State Park
Details: Kiptopeke State Park is nestled on the eastern shore of Virginia and is known for its recreational access to the Chesapeake Bay. The campground is ideal for families with kids of all ages as it offers dozens of activities that include but are not limited to hiking trails, fishing, swimming, a playground, a pier, motorboats, and canoeing. Kiptopeke State Park is a well-known site for bird population studies. From August through November, you can volunteer with the Coastal Virginia Wildlife Observatory and participate in the capture, examine, weigh, band, and release of migratory birds including hawks, kestrels, and osprey. This unique educational experience is perfect for RVers who love to experience nature on their holiday trips.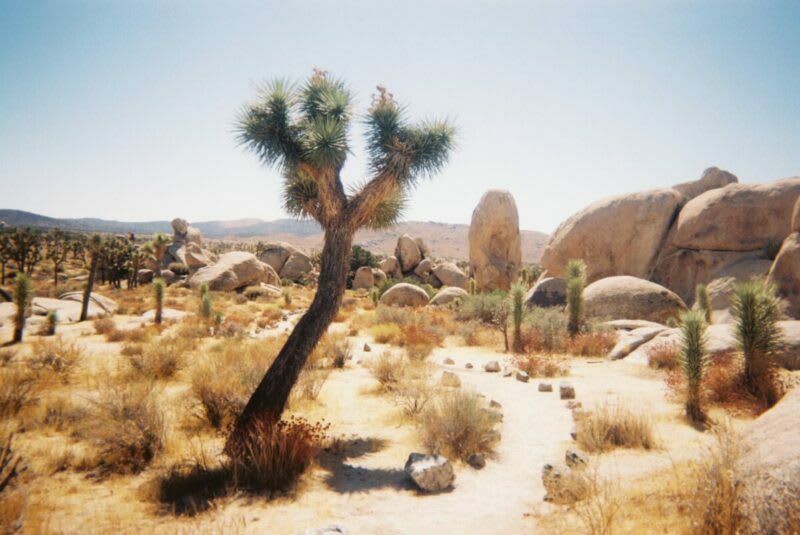 JOSHUA TREE NATIONAL PARK, CALIFORNIA
Where to Camp: Ryan Campground
Details: If you're going to be in Southern California this Thanksgiving, we highly recommend making your way to Joshua Tree National Park. This spot is the ideal location to celebrate a peaceful, nature-filled holiday. The campsites at Ryan Campground work on a first-come, first-served basis so if you want to enjoy this secluded paradise, make sure to come early in the morning to scope out and claim your site. This campground is only open October – May, and (like most of the campsites in Joshua Tree) is an ideal location for rock climbers/enthusiasts, bikers, and hikers. With easy access to Mt. Ryan and Cap Rock, you'll have access to the nation's most stunning hikes to walk off that turkey dinner!
MATHIS, TEXAS
Where to Camp: Mustang Hollow Campground
Details: Mustang Hollow is a beautiful RV campground located near Corpus Christi. The park includes 47 wooded acres of wildlife, ideal for you and your family to explore together this Thanksgiving. The RV park is incredibly pet friendly and features a dog runner as well as a no-wake zone for your pup to swim and fetch a frisbee without boat interference! You won't be bored this Thanksgiving if you make your way to Mustang Hollow. Nearby features include the Texas State Aquarium, South Texas Botanical Gardens, USS Lexington Museum, and Padre Island National Seashore making it the ideal location for a fun and activity-filled family vacation.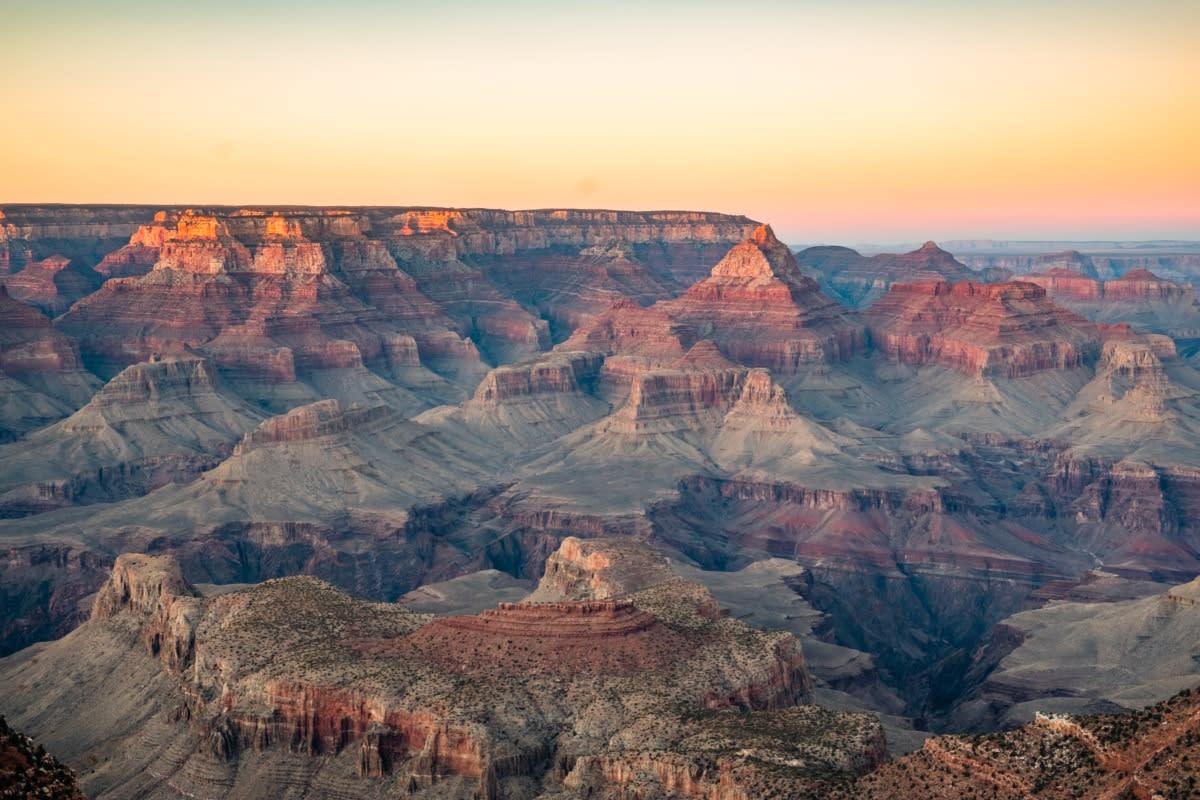 GRAND CANYON NATIONAL PARK, ARIZONA 
Where to Camp: Grand Canyon KOA
Details: This campground is for those RVers who are adventurers at heart. Who doesn't want to experience turkey day among the wild landscape of Arizona? With easy driving access to the Grand Canyons South Rim as well as the dramatic landscape of Sedona's Sunset Crater, you will be met with endless adventure and stunning star-filled night's skies while spending this Thanksgiving 2020, be it with your friends or family. Campgrounds to Spend Thanksgiving
MYRTLE BEACH, SOUTH CAROLINA
Where to Camp: Ocean Lakes Family Campground
Details: This family-centered campground is ideal for your Thanksgiving festivities. Built by Mary Emily and Nelson Jackson along with their five daughters in 1970, Ocean Lakes continues to rank in the top 1% of campgrounds in the USA that provide outstanding amenities and customer service. Featuring over 850 campsites, this 310 oceanfront acre campground boasts tons of amenities. From shuffleboard to mini-golf, a nature center, water activity rentals and so much more, this is the RV park you'll want to take the entire family to. The wraps up our list of the best campgrounds to spend Thanksgiving.
Looking for some RV inspiration to get you ready for 2021? Check out our recent interview with the Holcombe Family. Their plans to travel the world in their RV were put on hold this year because of Covid-19, but that didn't stop them from adventuring. If you're an RVing family that has a story to tell, we want to hear from you. Leave us a comment below for a chance to be featured on our La Mesa RV blog.