It's that time of year.. the 2021 Tampa RV SuperShow is almost underway. Wednesday marks the first day of the highly anticipated RV event in south Florida. La Mesa RV is thrilled to be a part of the coveted RV show and will have multiple units on display including Winnebago's Accessibility Enhanced units. Below we've outlined all the details of the event plus the manufacturers and models we will have on display and the Covid-19 procedures that will be in place to ensure all guests have a happy and healthy experience.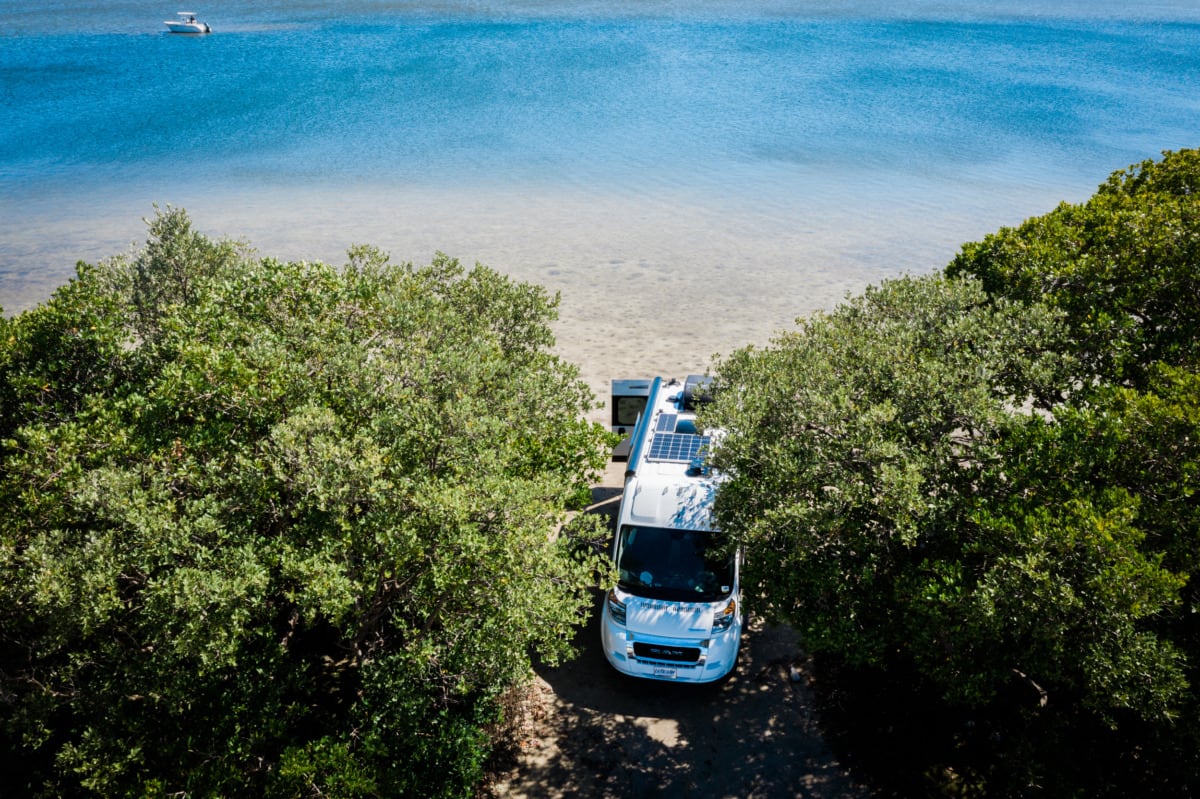 TAMPA RV SUPERSHOW DETAILS 
Where: Florida State Fairgrounds
Address: 4800 US Highway 301 North
Tampa, FL 33610
When: January 13 – 17, 2021
Admission: $12/adult (includes second-day admission for the cost of one day)
Free admission for children 16 years old and younger
Parking Admission: Car $8/day | RV $16/day
Admission Discounts: Wednesday, Thursday, and Friday are senior days with seniors receiving $2 off the cost of admission. Military (retired and active) + First Responders will receive $2 off the cost of admission. ID required.
Pets: Welcome on a leash!
RV Show Hours:
Wednesday, January 13th, 9 AM – 6 PM
Thursday, January 14th, 9 AM – 6 PM
Friday, January 15th, 9 AM – 6 PM
Saturday, January 16th, 9 AM – 6 PM
Sunday, January 17th, 9 AM – 5 PM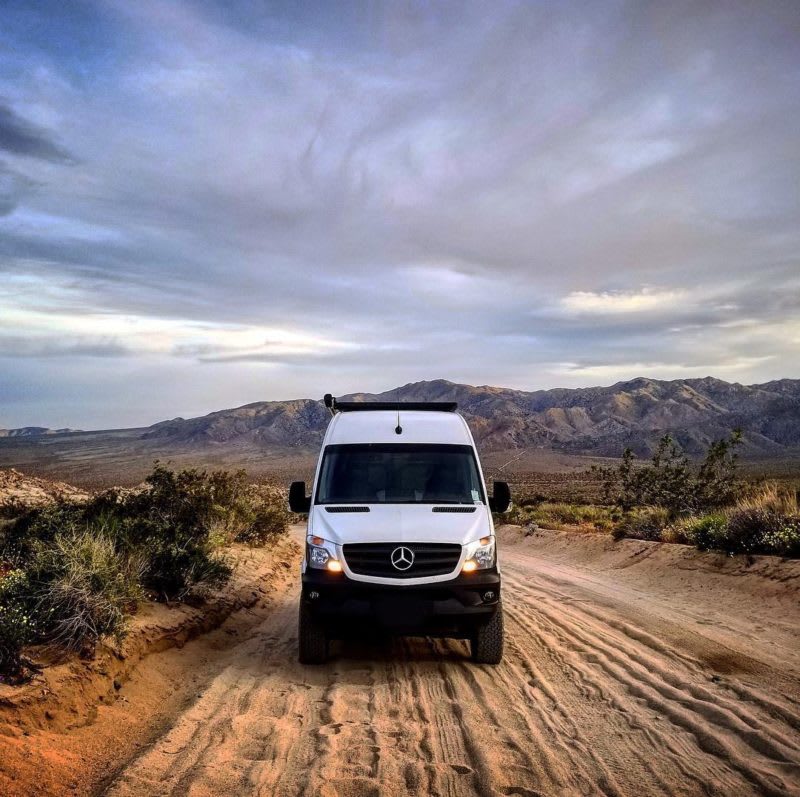 LA MESA RV UNITS ON DISPLAY AT 2021 TAMPA RV SUPER SHOW:
– Storyteller Overland Beast | click here to learn more
– Storyteller Overland Classic | click here to learn more
– Storyteller Overland Stealth | click here to learn more
– Winnebago Accessibility Enhanced Units | click here to learn more
– Keystone Redwood 5th Wheels | click here to learn more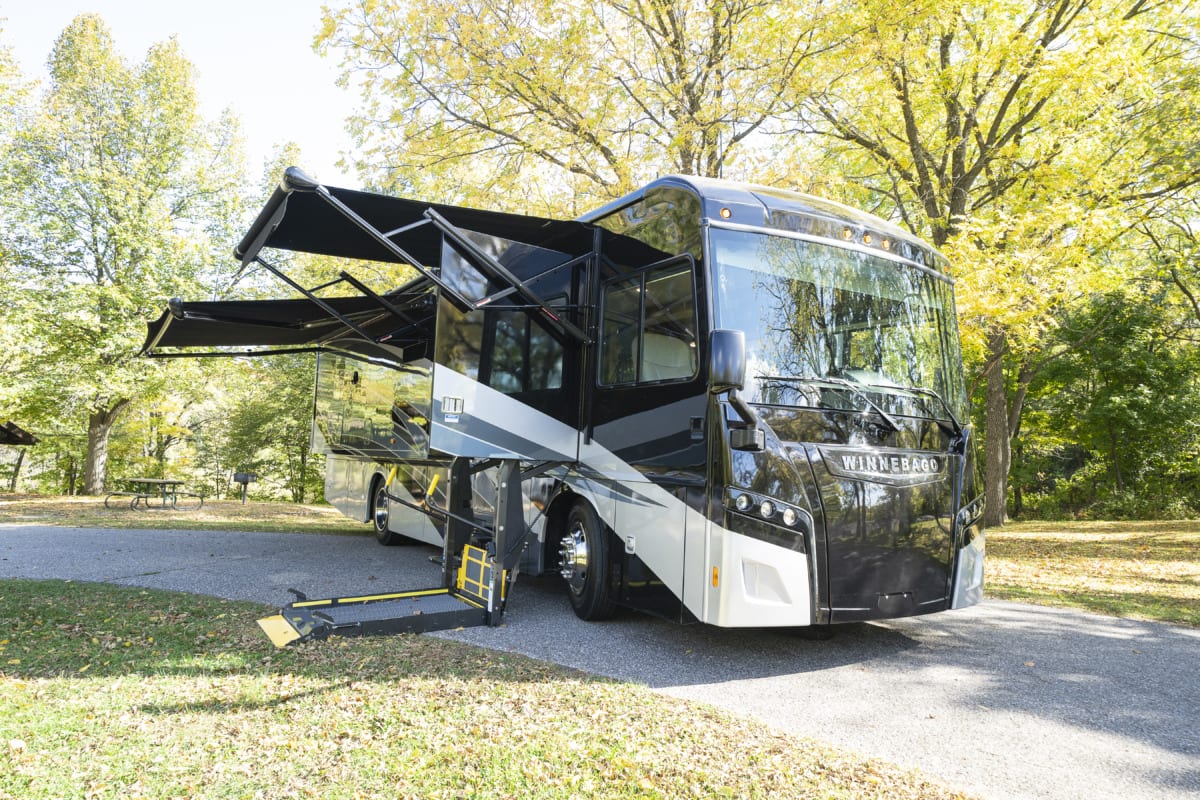 FURTHER INFORMATION ON WINNEBAGO'S AE UNITS
Winnebago Industries recently announced two new products designed specifically for RVers needing mobility assistance through the introduction of the Inspire and Adventurer Accessibility Enhanced (AE) motorhomes. Built with quality standards set by the production line at Winnebago, the Specialty Vehicles at Winnebago division finishes out the units to include items such as a wheelchair lift, zero edge shower entry, handrails, and modified cabinetry and seating features.
La Mesa RV has been granted an exclusive arrangement with Winnebago to make available both the Inspire and Adventurer AE equipped units at all of their 10 stores across the country.  New 2021 models will begin to arrive in La Mesa RV stores starting in March 2021. Travelers attending the Tampa Supershow will also have a first-hand opportunity to see one of the new Inspire diesel pusher AE models on display! Don't miss this exclusive opportunity.
COVID Precautions and Regulations for the 2021 Tampa SuperShow:
– Temperature checks at all general admission gates
– Face coverings are mandatory in all buildings and RVs when social distancing is not possible
– Hand sanitizer stations will be throughout the facility
– Supplier buildings will be sanitized every morning
– Advanced ticketing available for contactless entrance. Click here for advance ticket purchase.
"At this time, we ask that if you are experiencing any respiratory symptoms, fever, cough, shortness of breath, sore throat or fatigue, or have recently been exposed to someone who tested positive for Covid-19, please do not attend the Fla RV SuperShow." – FRVTA.org
If you're looking for upcoming RV shows around the country, check out La Mesa RVs RV Show Website. Here you will find details on current and future shows as well as additional information including admission, show hours, units on-site, and more.