Next Tuesday, February 9th is #NationalPizzaDay. This ancient dish is a favorite among cultures across the world and as RVers, we're 100% here for celebrating a day where we are encouraged to indulge in one of the best foods ever created.
What is more enticing than a cast-iron creation of doughy-cheesy-saucy-goodness topped with ANYTHING one's heart can desire? I don't really know if there is. We've got our favorite campfire pizza recipes outlined below so you can start buying your ingredients now and not miss out on Tuesday's festivities. Be warned, you might feel some stomach rumblings after checking out the details below.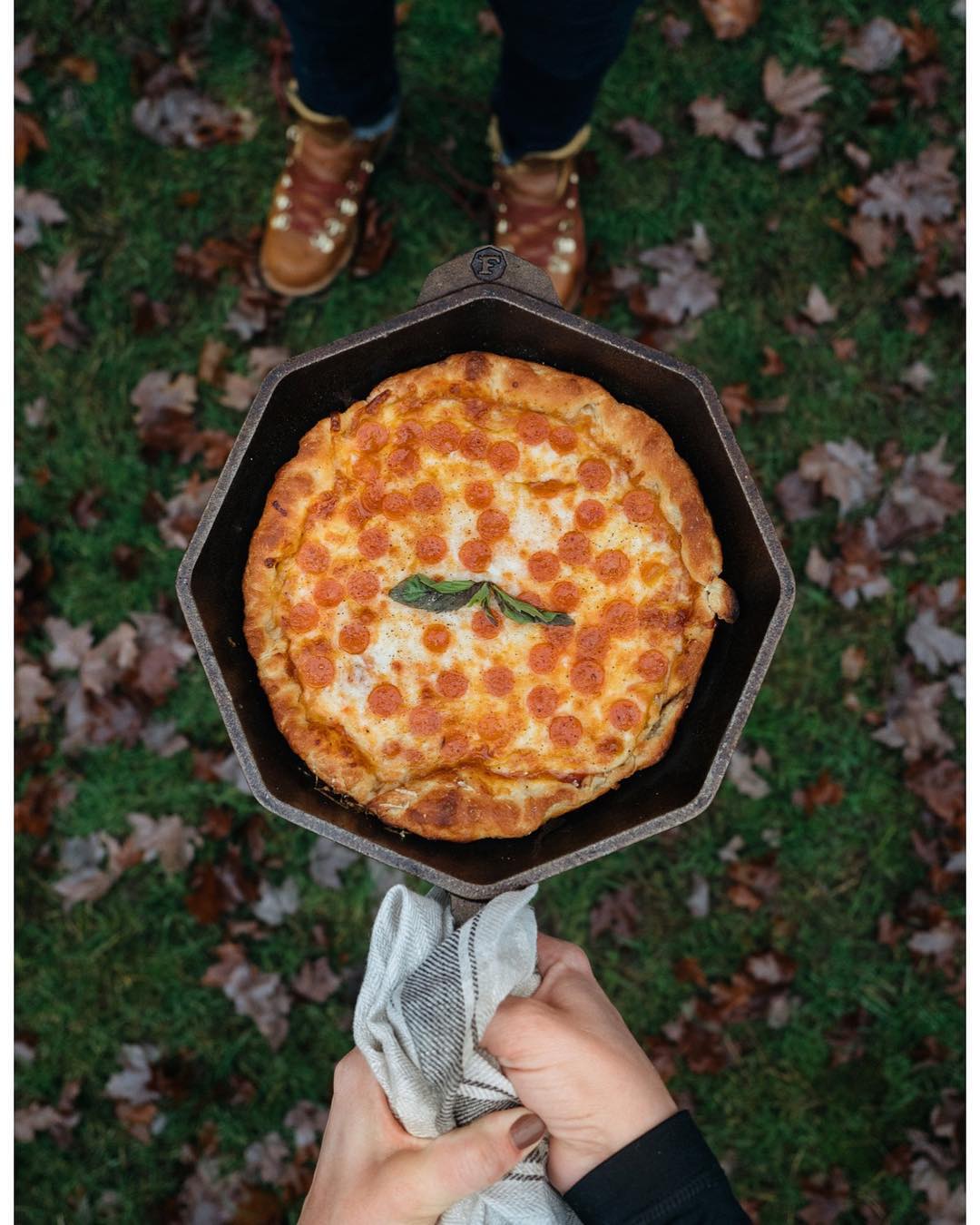 Photography: @americayall
THE CAMPFIRE PIZZA
Oh, the campfire pizza. Three's nothing quite like cooking your food over an open flame. If you're feeling real tenacious, you can make your own dough before you begin. For easy, homemade pizza dough directions, we suggest this simple to follow recipe from Food Network.
MAKING A CAMPFIRE PIZZA 
Ingredients:
– Olive oil
– Pizza dough
– Any pizza sauce your heart desires
– Mozzarella cheese
– Your choice of toppings (more on that below)
Items You Need:
– Campfire
– Cast iron skillet
– Cast iron lid or aluminum foil
– Grill grate
– Pizza cutter or knife
– Spoon for spreading sauce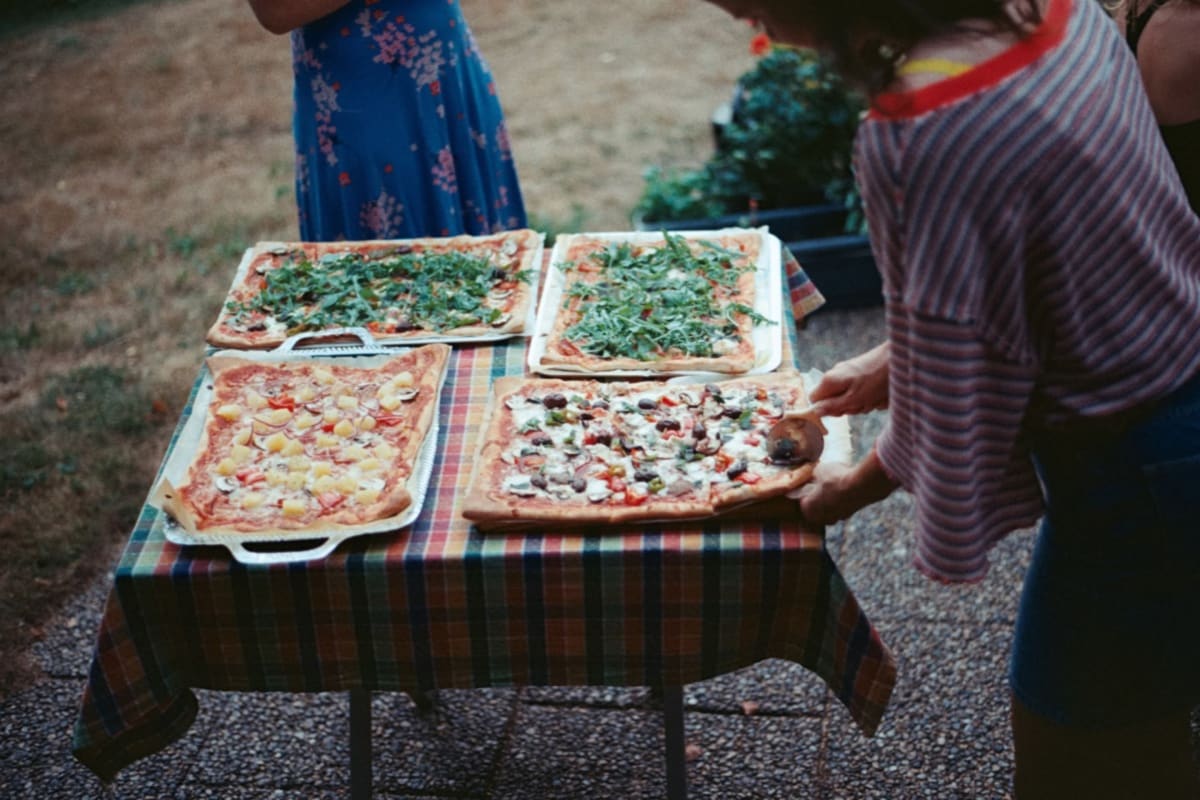 Directions: 
1. Start your fire and burn for 30 minutes to get hot coals cooking.
2. Oil your cast iron skillet with a thin coat of olive oil.
3. Knead the dough and spread it out so it fits evenly on the skillet.
4. Place your skillet on a grill grate or if you don't have one, directly over the campfire.
5. When your dough starts to turn a light brown, remove it from the heat. Cook time is dependent on how hot your coals are and the size of your skillet so be sure to keep your eye on it.
6. Flip pizza crust and immediately add pizza sauce, cheese, and desired toppings.
7. Cover the cast iron with a cast iron lid or aluminum foil and place it back into the campfire (this helps to better melt the cheese).
8. Check in on your toppings every so often and when your pizza has been cooked to your liking, remove from the fire.
9. Slice and enjoy!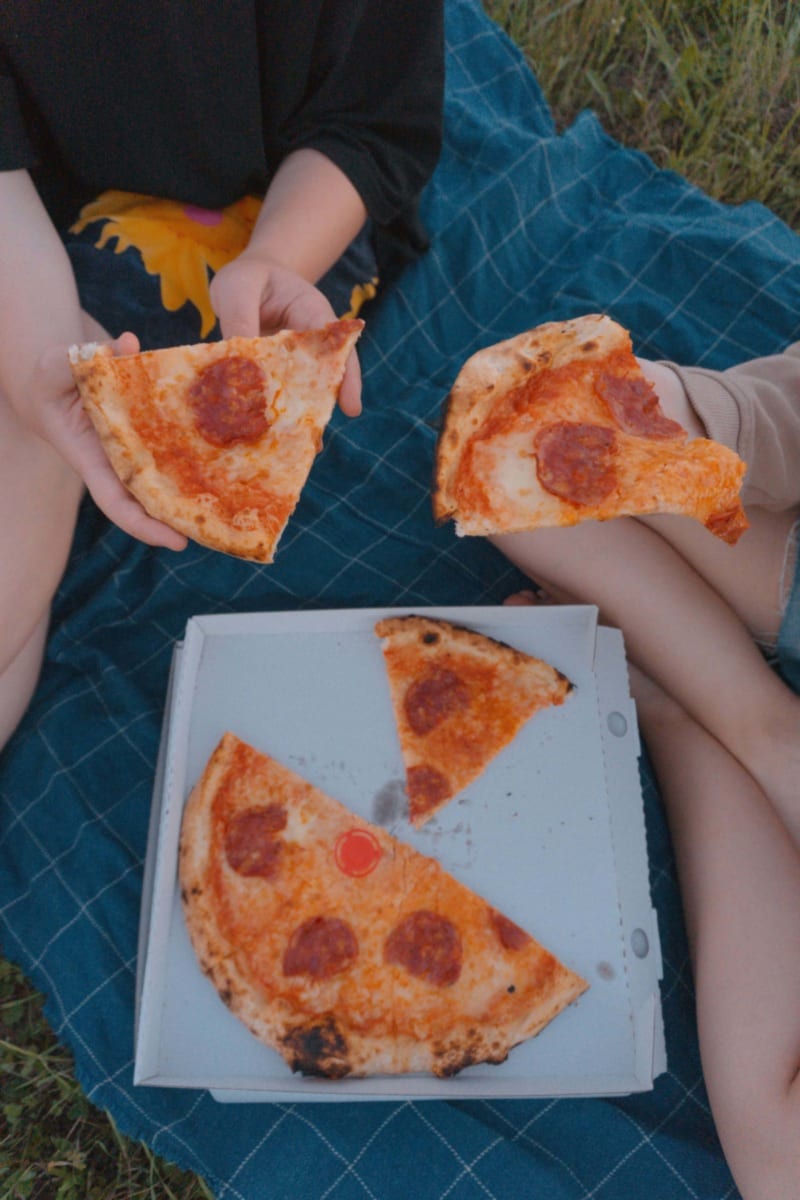 THE WORLD OF MANY PIZZA TOPPINGS
Arguably, the best part of pizza is the freedom to choose your preferred toppings. Below we've outlined an extensive list of those options (even so, there are dozens more) to help ensure you have the best #NationalPizzaDay in the history of all National Pizza Days.
PIZZA TOPPING OPTIONS:
Meats:
– Pepperoni
– Sausage
– Bacon
– Ham
Veggies:
– Mushroom
– Onion
– Spinach
– Bell pepper
– Chicken
– Anchovies
– Artichoke
– Tomato
– Arugula
Additional Cheeses: 
– Feta
– Cheddar
– Gorgonzola
– Goat Cheese
– Provolone
Fruits:
– Pineapple
– Olives
– Figs
– Pears
Herbs:
– Basil
– Oregano
– Garlic
– Thyme
– Fennel
– Paprika
Are you interested in more road recipes? Check out our Road Eats category on our Experience Life Blog to get inspired in your RV kitchen and for all your camp cookery needs. Have a favorite dish you'd like to share? Leave us a comment in the section below for a chance to be featured on our social!