Campground Pancakes Recipe
Oh, pancakes. The delicious childhood breakfast food that is still desirable in adulthood is arguably even better (if that's at all possible) when made outside. One of our favorite aspects of RVing is creating memories while cooking nostalgic dishes. Think back to your earliest camping memories – perhaps you remember dad catching fish and grilling it over an open flame, or you recall mom frying eggs on a cast iron skillet so early, your eyes were still too heavy to open fully.
We all hold these types of memories close to our hearts and look fondly on those days spent in nature with our loved ones. Today we encourage you to make new camp cookery memories. This incredibly simple yet undeniably delicious pancake recipe is a great way to feed the whole family while encouraging little hands to help and of course, make memories that you'll all take with you through the decades. The best part about pancakes, you can make them for breakfast, lunch, or dinner! Check out the full recipe below.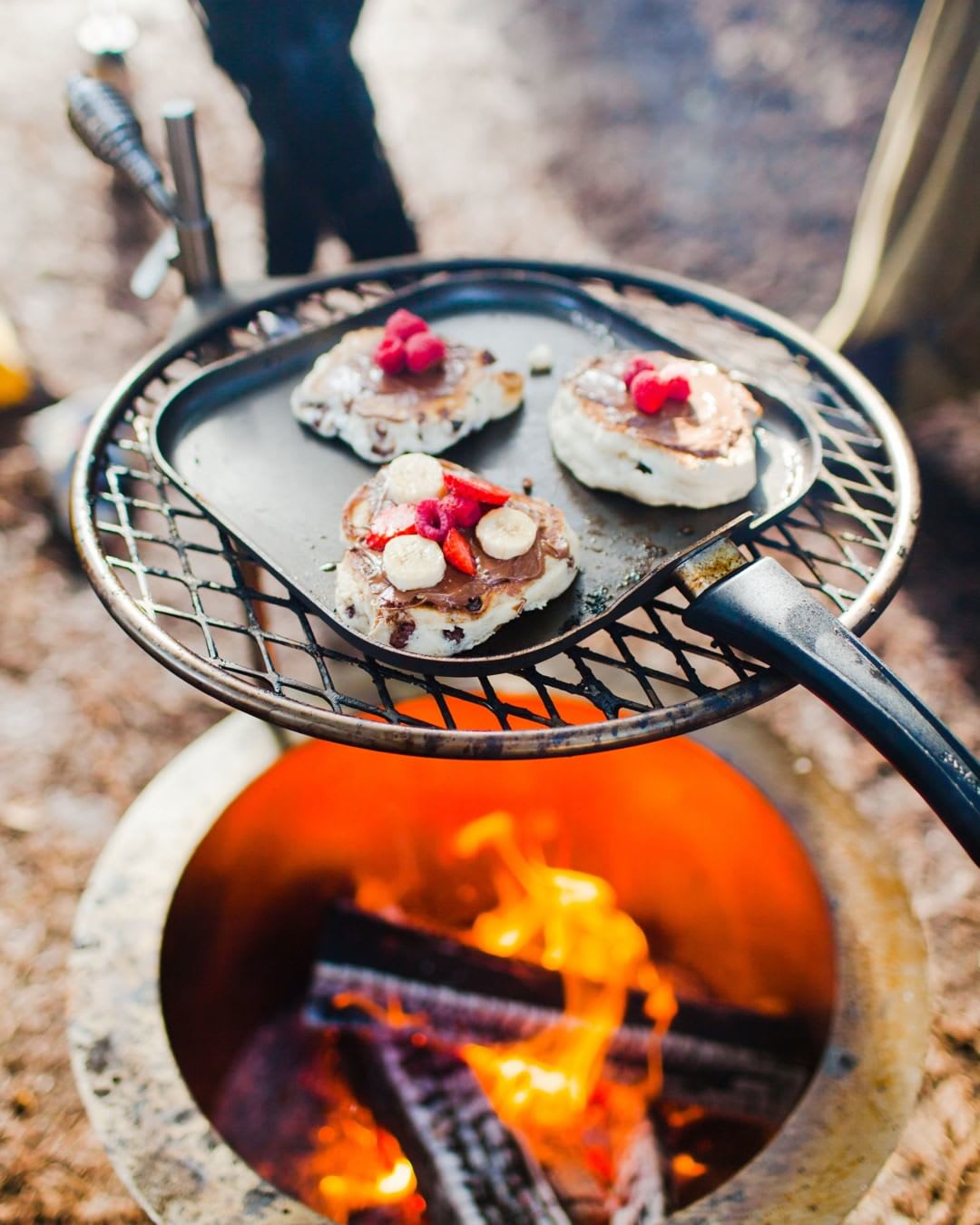 Photography: @averyblisss
HOW TO MAKE CAMPGROUND PANCAKES RECIPE 
Ingredients: 
– 1 cup all-purpose flour
– 2 tablespoons white sugar
– 2 teaspoons baking powder
– 1 egg
– 1 cup milk
– 2 tablespoons vegetable oil
– Butter, agave, honey, fruit toppings (optional)
Items You Need:
– Campfire
– Grill grate (optional)
– Cast iron skillet
– Mixing bowl
– Mixing utensil (whisk or fork)
– Spatula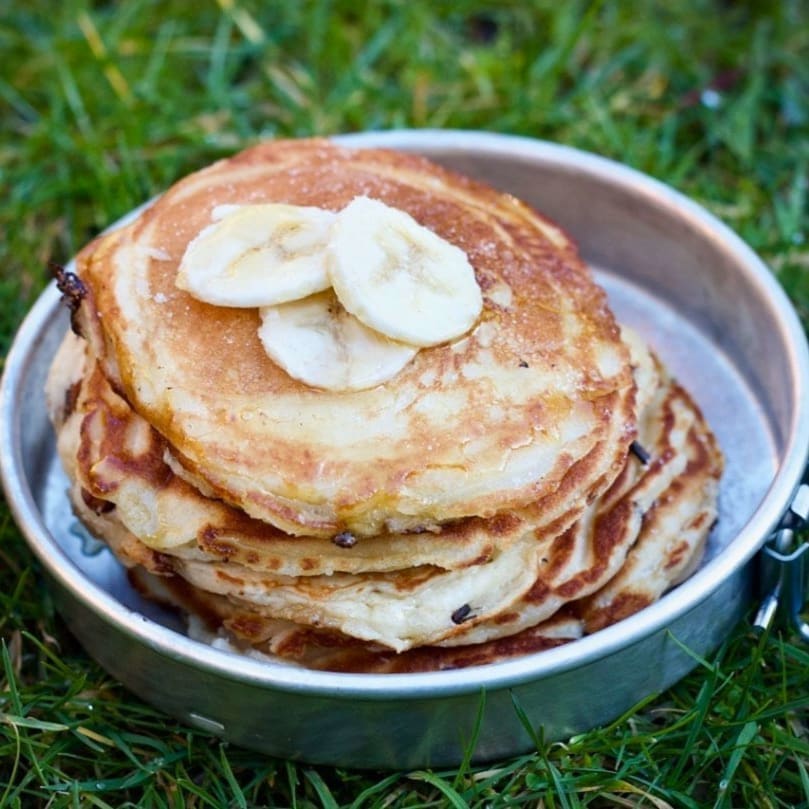 Photography: @campfirekitchen
Directions: 
1. Start your fire and burn for 30 minutes to get hot coals cooking.
2. In a large mixing bowl, place flour, sugar, baking powder, and salt. Mix well.
3. Make a hole in the center of the ingredients and pour in the milk, egg, and oil. Mix until completely smooth.
4. Lightly oil your cast iron skillet. Place on fire (directly on coals or on grill grate) and let heat to about a medium heat level.
5. Pour batter into the skillet. Use about 1/4 cup of batter for each pancake.
6. Cook until golden brown on each side.
7. Repeat for each pancake.
8. Slather with butter, syrup, agave, or any other topping you desire and enjoy!
Do you have a favorite campground pancake recipe? Leave us a comment in the section below for an opportunity to feature your go-to RV meals on our Road Eats section of the Experience Life blog!