RV Cooling Tips
With June around the corner, there's no doubt you're gearing up for an epic season of RV travel. Perhaps you're exploring the beauty of the desert southwest or making your way through the southern states. Regardless of where you're headed, you can be sure to expect rising temperatures as the season moves along. If you're trying to beat the heat this summer while road tripping without compromising visiting desired destinations, we've got some easy to follow tips to keep you comfortable and your RV operating at its highest level.
Even if your RV is equipped with air conditioning, you might find yourself needing some sweet heat relief this summer. From servicing your adventure vehicle to ways to stay cool without an RV air conditioner and more, check out the details below.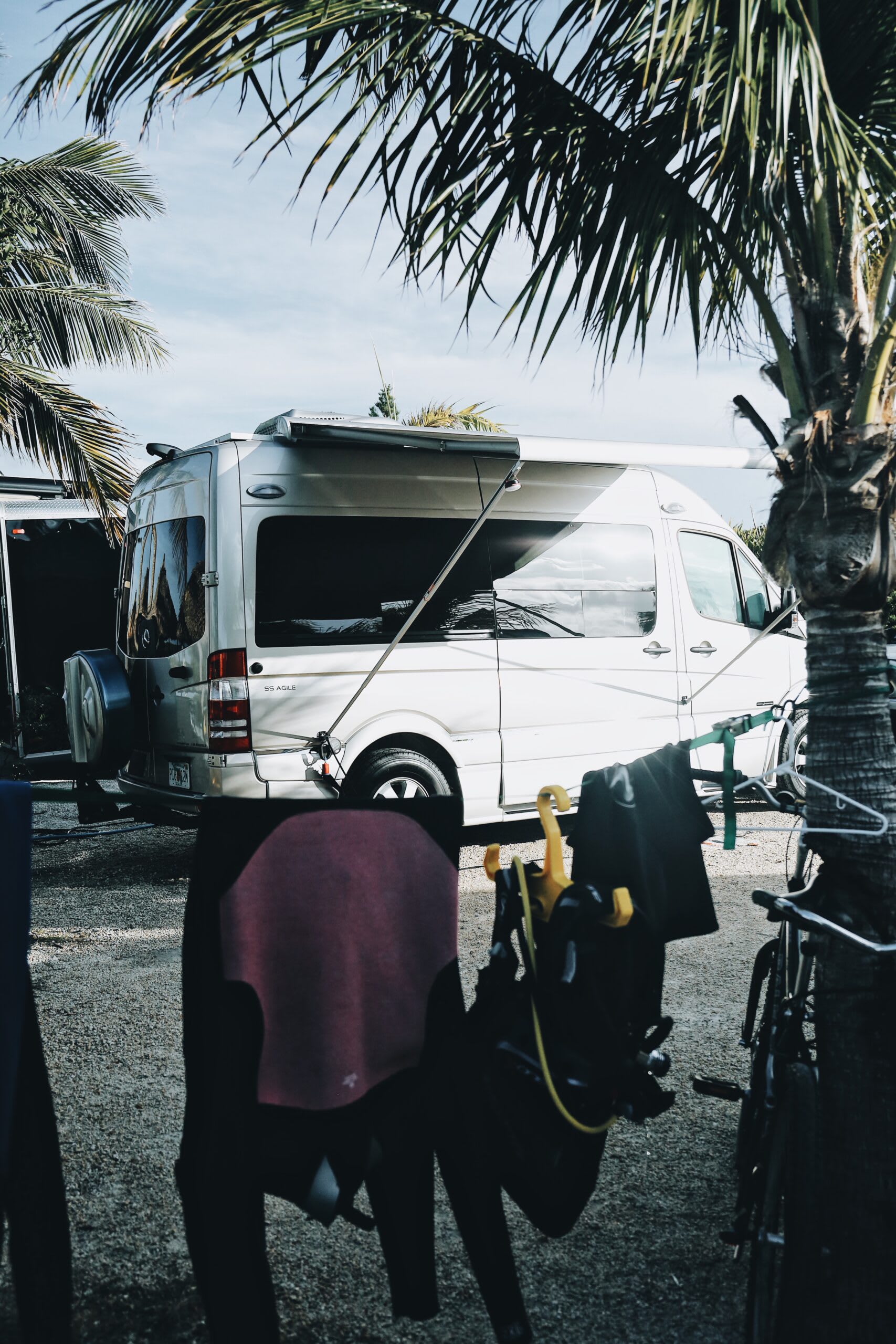 RV COOLING TIPS FOR SUMMER
1. Extend patio and window awnings. This will help keep RV from warming faster.
2. Crack the ceiling fan vent, even run it with a window slightly open to help exhaust heat from the ceiling.
3. Close up the unit early while it's still cool outside and run the air conditioner. Remember that RV air conditioners will only drop the temperature roughly 20 degrees compared to the ambient outside temperature.
4. Invest in window and door shades. These will help keep your RV protected from direct window sun exposure.
5. Be sure to service your RV AC. La Mesa RV offers mobile servicing on RV roof air conditioner repairs. If you're in need of dash air conditioner servicing, any one of our parts and service departments at our LMRV locations across the country are capable of getting your AC in top shape.
6. Looking for a very practical tip? Spend your summer season cooking outside! Fire up the grill and make your meals under the sun. This will keep your RV free of excess cooktop heat.
7. Don't forget to keep the door closed. If you're AC is on, you will want to minimize coming and going from your RV. The fastest way to lose that delicious cool air is to make a habit out of leaving the door open. That goes for windows too.
8. Another practical tip is to park your RV in the shade. Look for campsites that will be shaded during the hottest part of the day (between 12 and 3 pm).
9. Switch to LED lights. These energy efficient light bulbs offer more light, less heat and at a lower cost.
10. Cover the bathroom fan/skylight.
Are you an RVer looking to make the leap to full-time RVing? Check out our guest post by Robin Buck of RVing with Robin to learn Everything you Need to Know About RVing Full-Time.