At some point in the journey, every traveler has to face the worry of dangerous, unexpected road conditions. What better way to be prepared for the uncertainties that Mother Nature might throw your way than with a four-by-four vehicle? If only there were a vehicle that has all of the comforts of home, easy to maneuver and doesn't take up too much space… cue the Phoenix Cruiser 2400.
Phoenix USA, a small family-owned manufacturer of Class B+ motorhomes in Elkhart, Indiana, has the ideal solution in popular Phoenix Cruiser 2400, which is now built with an on-demand 4×4 option. Not intended for extreme off-road driving, the Phoenix Cruiser 2400 with four-wheel drive offers better grip for slick roads, improved maneuverability and traction on snow and ice. The smaller size of the unit, combined with the 4×4 feature, grants peace of mind for the traveler who longs to drive in the majestic mountains of the western United States or delight in the spring beauty of the Great Smoky mountains.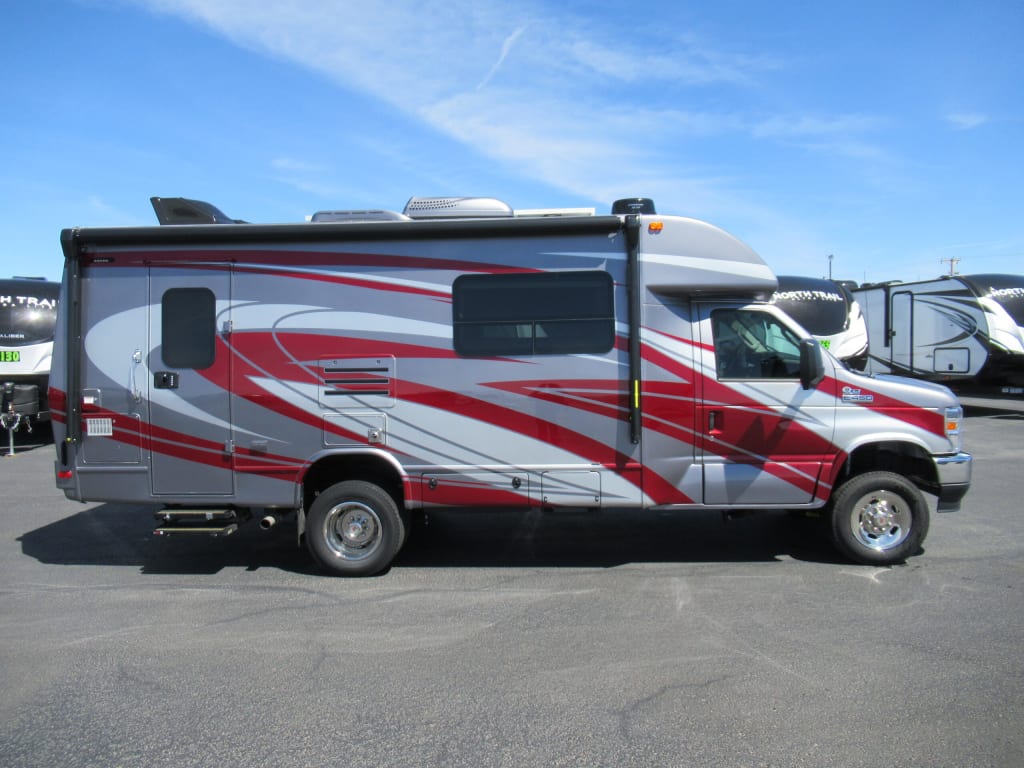 PHOENIX CRUISER 2400 FEATURES INCLUDE:
– Solid wood hickory cabinetry with full extension drawers
– Designer interior touches and a full body exterior paint scheme
– Solid surface countertops
– Oversized stainless steel kitchen sink memory foam seating
– Day and night slow rise shades
– RV exterior offers conveniently placed storage, easily accessed utilities and on-board generator
La Mesa RV began offering Phoenix Cruisers in November 2020, becoming a stocking dealer for both the Phoenix Cruiser and the TRX products in Arizona, California and New Mexico locations.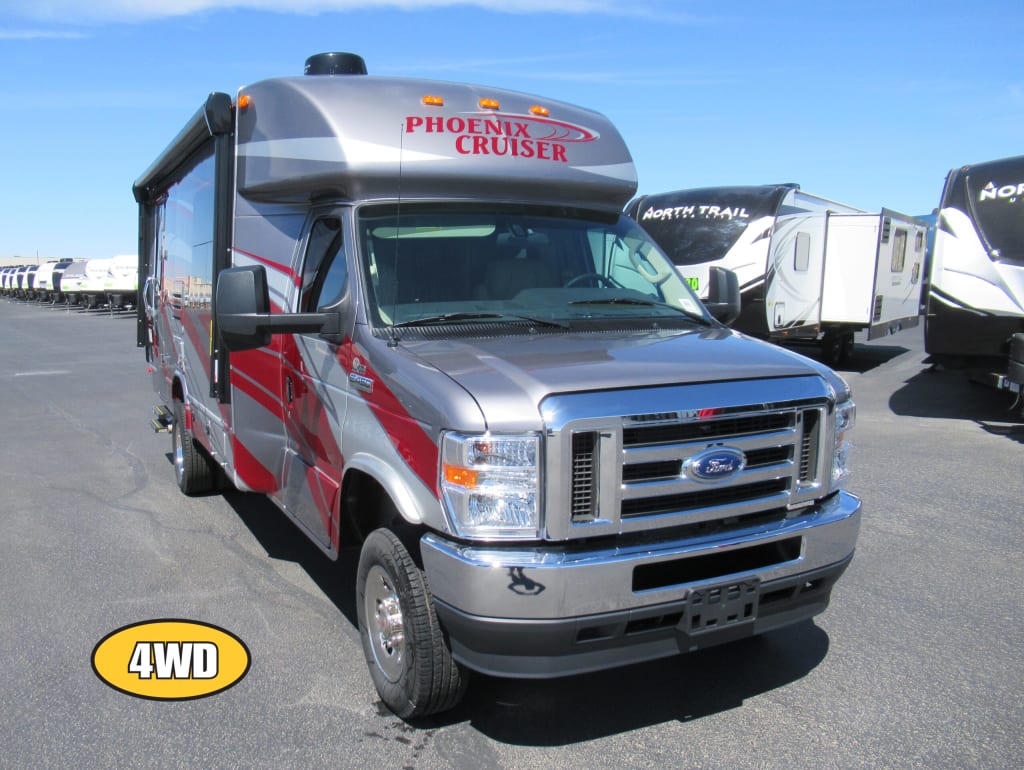 WHAT PEOPLE ARE SAYING
Tom Bulger of California, traveled to La Mesa RV in San Diego with the intention of purchasing another brand of RV. On the way to that product, he came upon a Phoenix Cruiser, which was a company he had not heard of before.
"I saw it, I loved it, and so did my wife, Shelly," says Bulger, who is retired but still owns a company. "It had everything we wanted, so we bought it."
One of the features Bulger wanted was four-wheel drive. It affords them added safety in rain or snow, often encountered while traveling in various parts of the United States. The couple is looking forward to a cross-country trip to Maine this summer but also enjoys winter camping. Part of the attraction of a unit such as the Phoenix 2400 is its size and the fact that Shelly can drive it without any problems. "It absolutely is as easy to drive as a pickup truck," he adds.
Other than the four-wheel drive component, the couple loves the quality construction, the finish, and the suspension, to name just a few features. "We get compliments everywhere we go."
ABOUT PHOENIX USA
Incorporated in 1996 in Elkhart, Indiana, Phoenix USA had a vision for a new style motorhome. Today Phoenix USA RV is one of the most reputable companies in the industry with one of the highest customer satisfaction ratings around.  Phoenix Cruiser and TRX models fill a niche for a model a little larger than a Class B motorhome, yet smaller than a Class C.  Both products are built for the RVer who wants to see our great nation on his or her own pace. The smaller size of a Phoenix USA motorhome provides luxurious comfort while affording access to the country's most beloved sites.
La Mesa RV offers the Phoenix USA 2440 at many locations. If you're looking for the perfect summer RV, you can view our inventory, click here!
Guest Post by Kathy Jonas