Fall means it's time to clean the RV and get ready to head to warmer climates. As cruise ships prepare for the Crossing to a different sea to sail in warmer weather, RVers prepare to drive to warmer weather. If you are cruising from the Northeast along I-95 to Florida and the Gulf Coast, there are plenty of opportunities to stop and smell the roses. Below we've outlined the top RV destinations along the south to give you that endless summer feel. 
Guest Post by Meagan Nobel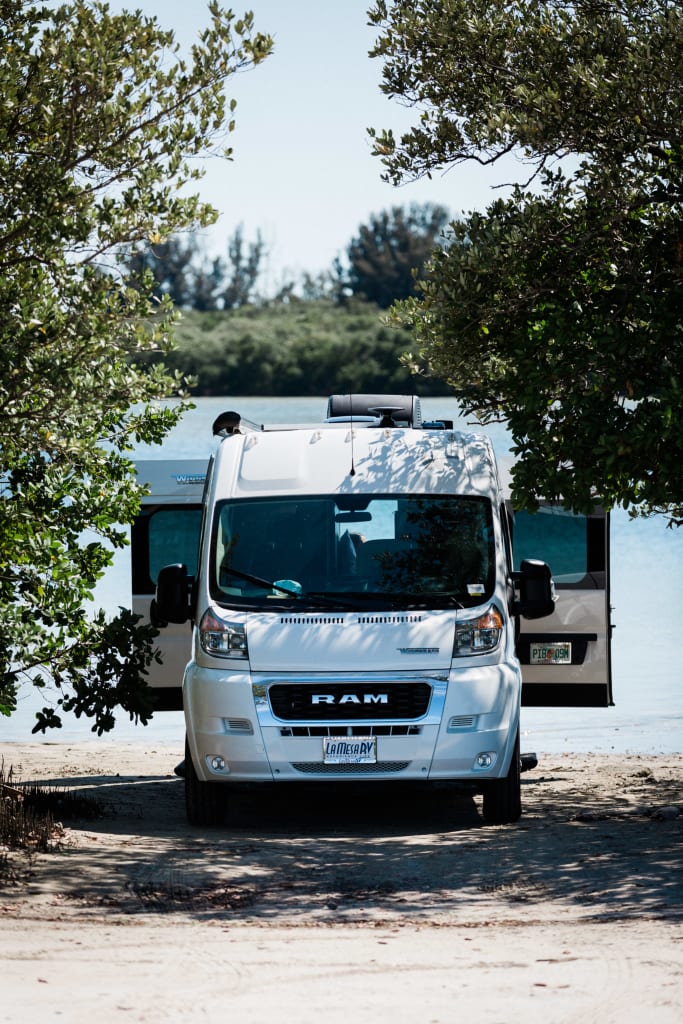 TOP LOCATIONS TO HEAD TO IN YOUR RV THIS FALL
If you are looking for a few active hours respite along this route, a few of the best stops are:
Brandywine Creek State Park (Wilmington, DE) where you can walk along 19th Century stone wall and a tulip poplar forest.
Longwood Gardens (Kennett Square, PA) beautiful gardens that have an excellent feature, especially for the long-haul drivers.  They won an award for the best public restrooms in 2014!  A definite plus!
Fredericksburg and Spotsylvania National Military Park (Fredericksburg, VA) is where you can visualize the battles of the Civil War on multiple battle sites. Also enjoy the Mary Washington House and the Kirkland Monument.
Belle Isle Public Park (Richmond, VA) where you can kayak, hike rock climb and fish on a 54-acre site of beauty.
Cumberland Island National Seashore (GA) is only accessible by ferry but holds so many natural wonders. There are no amenities available here, so you must bring everything with you, but the haul is worth it. You can camp, hike and see wild horses run right on the beach.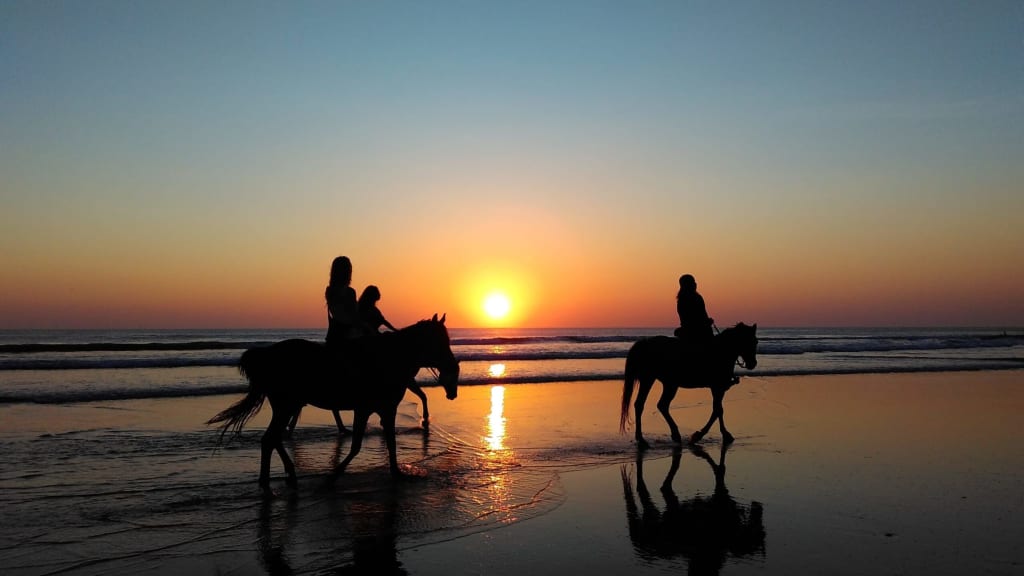 BEST ATTRACTIONS FOR RVERS TO HEAD TO THIS FALL
For the lovers of odd attractions who need a few hours on solid ground, here are some excellent options for you:
Museum of Bad Art (MOBA) (Somerville, MA) is the place where you can admire and gawk the art of America.
Big Blue Bug (Providence, RI) is a photo stop to make your Instagram followers jealous that you found one of the best spots for a strange photo op in the USA.
Gillette Castle State Park (East Haddam, CT) a recreation of a medieval fortress with so many unusual features you can't help but stop to gather inspiration your next home design.
World's Largest Light Bulb (Edison, NJ) stop for a picture and end up inspired!
Mutter Museum (Philadelphia, PA) where those who have an interest in macabre medicinal practices will find what they have been searching for.
Tattoo Museum and Edgar Allan Poe House (Baltimore, MD) so much to add to the city's already famous flair of authenticity and macabre.
Cryptozoology and Paranormal Museum (Littleton, NC) if you have an interest in the abnormal, check out the stories of Bigfoot and the Loch Ness Monster here!
Mel Fisher's Treasure Museum (Sebastian, FL) to discover all your childhood shipwreck treasure hunting dreams.
UFO Welcome Center (Bowman, SC) to unearth your inner alien!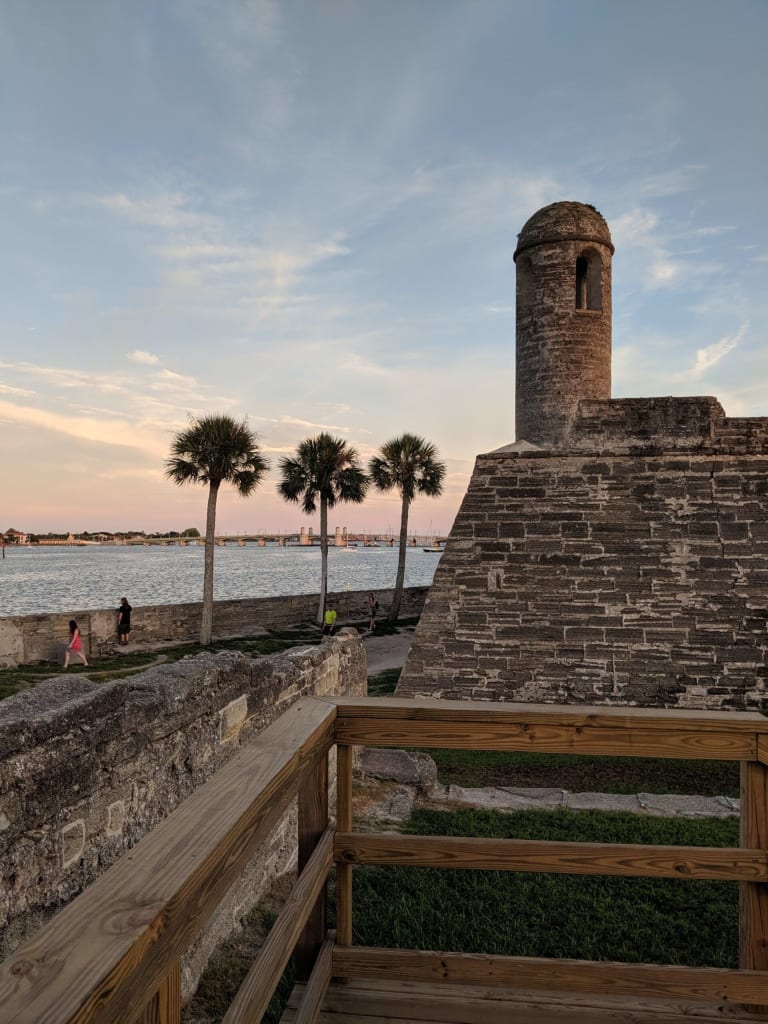 EDUCATIONAL STOPS FOR RVERS THIS FALL
Historians who would like to learn from the past have these stops along the I-95: 
Battleship Cove (Fall River, MA) the world's largest collection of WWII battleships. This is hallowed ground for anyone who loves military history.
Independence Hall (Philadelphia, PA) for all who crave the knowledge of our Founding Fathers. There are guided tours or if you already know your stuff, go in the evening where you can make your own tour!
US Army Women's Museum (Ft. Lee, VA) to pay honor to all women who gave their all to defend our rights!
Airborne and Special Operations Museum (Fayetteville, NC) you know what you are going to see here…. how these phenomenal men and women defended our freedom.
Fort Manzanitas National Park (St. Augustine, FL) the oldest city in the US, founded in 1565. The best-preserved historic districts and a haunted fortress, Castillo De San Marcos. You will also find the Fountain of Youth Archaeological Park here.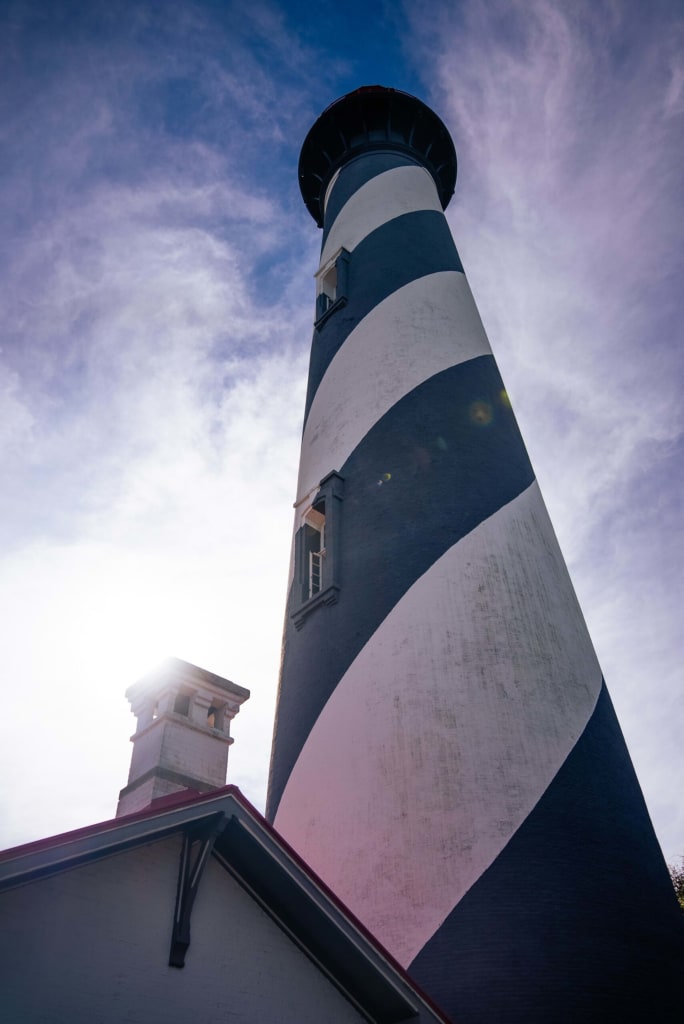 BEST LIGHTHOUSES FOR RVERS TO TRAVEL TO THIS FALL
For those who use the beacon of a lighthouse to look forward to:
Tybee Island Lighthouse and Museum (Tybee Island, GA) where you will find history, endless views and beautiful beaches.
St. Augustine Lighthouse (St. Augustine, FL) climb the 165-foot lighthouse to find the best views of the oldest port in the US.
Ponce De Leon Inlet Lighthouse (Ponce Inlet, FL) climb 200 steps to one of the most beautiful views on the east coast of Florida. Don't miss this stop before you are home for winter!
I hope you enjoy the sun, sand and beaches of the Atlantic and Gulf Coasts for your fall and winter fun!