Boondocking in your RV gives you a way to be as self-sufficient as possible while also saving money while exploring. Also known as dry camping, this type of travel is a little more involved but well worth the effort. Think of it as the stripped down version of RVing  where you are without access to amenities, such as electrical, sewer or water connections. Whether you head out to the wilderness or make camp for the night in a boondocking approved parking lot, it's important to make sure you're fully prepared. Check out our top 10 tips for bookdocking before you head out on your unique RV adventure.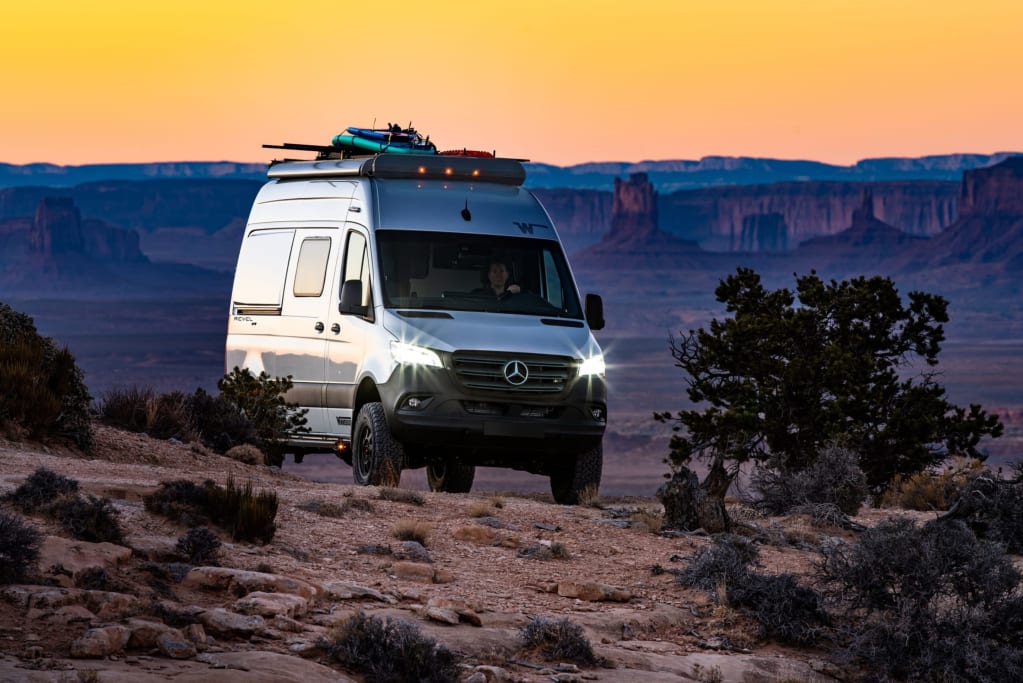 Research Locations Beforehand
Boondocking locations can vary quite a bit. Depending on your interests or comfort level, you might want boondock in scenic national forest or near a secluded beach. Perhaps you prefer staying closer to civilization. Whatever you decide, your research can lead to great boondocking sites in your area, in a nearby city or town or across the country. No matter your destination, make sure you learn all you can about the regulations to the area before you show up. That way you avoid unnecessary stress and the potential of having to move right upon arrival. Always keep your safety in mind when choosing a location.
Practice Boondocking or Dry Camping with Smaller Trips
Boondocking can seem intimidating if you've never done, especially if you're planning a remote trip. We recommend starting with a couple of smaller trips to get used to this type of RV experience and to give yourself the opportunity to work out the kinks while still being close to home. This will help you gain the confidence to travel further distances and show you what items you need for future RV trips.
Go Solar
Portable solar panels provide a great way to power your RV when you're boondocking. Park your RV and set up solar panels, so that they're able to absorb as much sunlight as possible. You might need to rotate your solar panels during the day as the sun's position changes. Keep in mind that you can use portable solar panels to supplement your generator, which helps reduce the amount of time you need to use it.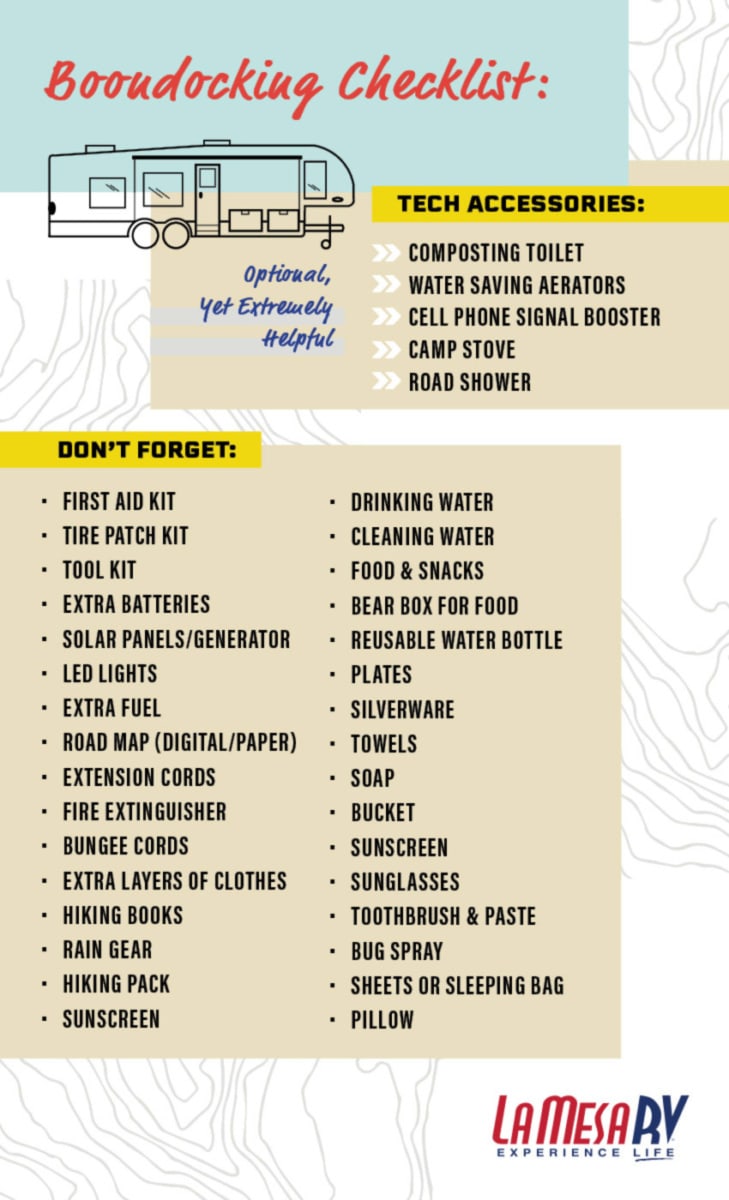 Use LMRV's Boondocking Supplies Checklist
You'll need a complete list of supplies for boondocking before you leave. Having a boondocking checklist handy helps ensure that you'll be ready for your trip. Top items to include are water, first aid kit, food and a way to power your devices.
Bring a Generator When Dry Camping
A generator can provide you with a power source while you're boondocking. While preparing for your trip, make sure you know how to set up and use your generator safely. During your trip, shut off lights and unplug devices you're not currently using to cut down on the amount of power your RV needs.
Refill Your Propane Supply Before Boondocking 
If you'll be relying on propane for heating water, cooking and doing other activities, check your propane tanks to see if they're full. Refill these tanks, so you'll have plenty of propane for your entire trip.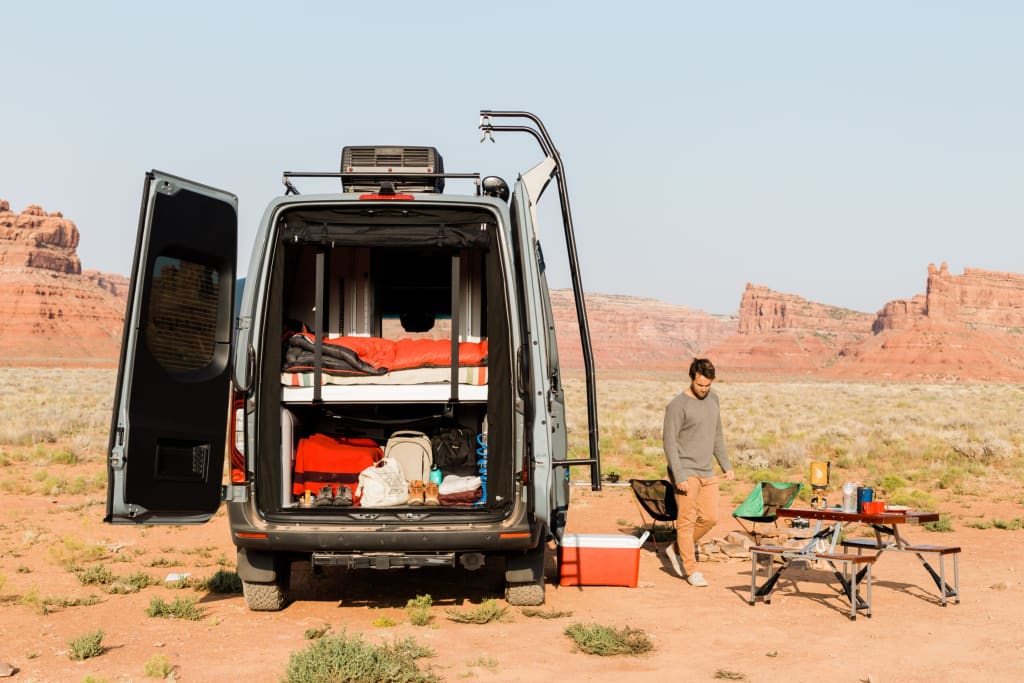 Batteries and Inverter
Having batteries and an inverter with you helps ensure that you'll have power when you're boondocking. Put fresh batteries in flashlights, devices and other items, and bring extra batteries with you. During your trip, turn off your inverter when you're not using it to save as much energy as you can.
Prepare Your Meals Before You Go 
Preparing meals ahead of time can make boondocking a bit easier and ensures you didn't accidentally miss a meal while backing groceries. Opt for one-pot meal options over complex ones. Test your cooking equipment beforehand and make sure you have enough water/fuel/etc. for all your meals.
Water, Water, Water 
It goes without saying, but water is the life source (always) but especially while boondocking. If you over pack anything, let it be your water. This includes drinking water, bathing water, and cooking water, and dish cleaning water. Before heading out, make sure you have a full freshwater tank and portable water jugs. Opt for BPA free.
Weather is Everything
If you're a seasoned RVer, you know the key role that weather plays in your travels. We encourage you to always check the weather before any RV trip, but especially before you set out to dry camp. Many of these locations are remote and without cell service. Flash foods and turbulent weather are becoming more common. Keep yourself safe by knowing the conditions and change course of bad weather is headed your way.
For a deep dive into boondocking, check out our Comprehensive Guide to Camping Off the Grid. If you're looking for the perfect boondocking RV, contact La Mesa RV today.