Have you ever considered working or volunteering while you are on the road in your RV? Workamping is a growing niche in the travel world and is appealing to travelers of all ages. Coined by Workamper News, this term is defined as doing any kind of part-time or full-time work while living in an RV. Imagine being able to spend an entire season in a place that you could normally only afford for a week's vacation. Or the chance to experience something you've always dreamed of like working at a cattle ranch, a cooking resort, or a national wildlife refuge.
Workampers are not just retirees anymore either. They can be adventurous individuals, couples, and even families of all ages and backgrounds. There are opportunities all across the country and at all times of the year. And best of all there are organizations out there to help you find the perfect fit for your needs. It's really a win-win situation because hiring businesses get the extra workers they need and RVers get compensation for jobs of their choosing, in the location they want, for the time they want. If you haven't ever thought of this option, or have but didn't know where to start, check out these tips and tricks for RV workamping jobs.
Guest Post by Robin Buck

Benefits of RV Workamping
First of all, why would you want to try workamping? One of the obvious answers is that you can earn money while you travel. Some workamping jobs provide wages and a campsite while others just offer a campsite in trade for your work (usually including other perks like utilities, cable/WIFI, and laundry privileges). Another benefit is the ability to live in awesome destinations of your choosing where you can stay longer, explore all the local attractions, or even be near family for a while. And don't forget about all the new experiences you will have and the great people you will meet.
Types of RV Workamping Jobs:
There are many diverse types of workamping jobs available with something for all kinds of interests, skills, and personalities. One of the biggest employers of workampers are RV parks and campgrounds. They utilize seasonal workers and offer a variety of roles to choose from including office worker/reservations agent, maintenance, landscaping, cleaning, activities, and campground host. Ranches, outfitters, and resorts have many of the same types of positions but might also include shuttle driver, tour guide, food service, and gift shop sales.
If you like to think outside the box, you could look into jobs at amusement parks, water parks, animal rescue services, carnivals, or golf courses. Many RVers travel for seasonal jobs that revolve around holiday periods including Christmas tree sales, pumpkin patches, fireworks sales, and mall kiosks. Another popular seasonal gig is with Amazon or JC Penney in their warehouse fulfillment centers – we have met some RVers that earn enough money over the three-month Christmas season to support their travels until next Christmas season.
If you are an outdoor person, many opportunities exist with national and state parks. Imagine spending the summer in Glacier or Yellowstone National Park where you can see nature's beauty around you every day, not to mention amazing wildlife. We spent several months at Lake Mead National Recreation Area and enjoyed exploring both Hoover Dam and the numerous hiking trails in the sprawling park. Some of our friends have worked for US Fish and Wildlife Service at a fish hatchery and also at a game preserve. We have even worked maintenance and fed livestock at a local community college; learning new skills while being with other RV friends. These are just some of the many opportunities that are out there—you are really only limited by your interests and desires.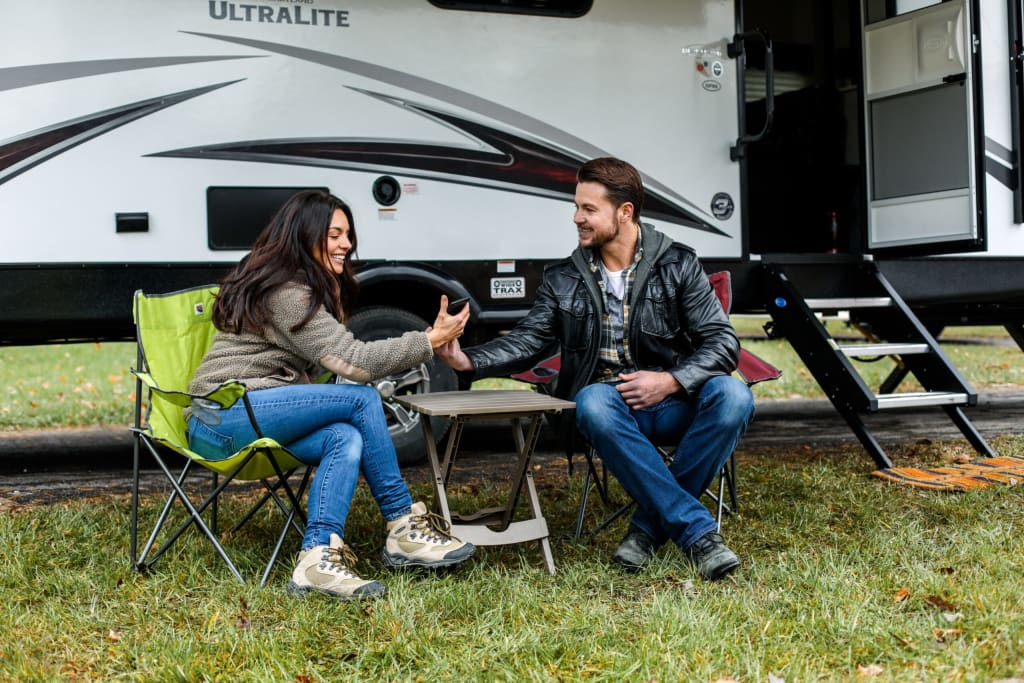 How to Find Your Dream RV Workamping Job
As with any job, it is best to do your homework before you apply. High demand jobs and locations can fill early so it's good to plan ahead. Think about whether you want to volunteer or work for wages and how long you can commit to work. We've found that deciding where we want to go or what type of work we want to do (or not do) helps to narrow down our choices. You will also need a resume to submit to prospective employers so you can tell them about your skills and desires.
Luckily, there are several great organizations that can help you with all of these preparations. Workamper News is one of the best-known sources for all things related to workamping, offering job listings and many supplemental resources like resume-building advice. Volunteer.gov specializes in volunteer opportunities at any of our national parks or conservation sites. Cool Works focuses on hospitality industry jobs in great places, although not all are RV workamping jobs. RV Dreams is a website run by Rvers and has all sorts of information on full-timing and workamping from their own experience. These are just a few resources that can get you started on finding your own workamping dream job.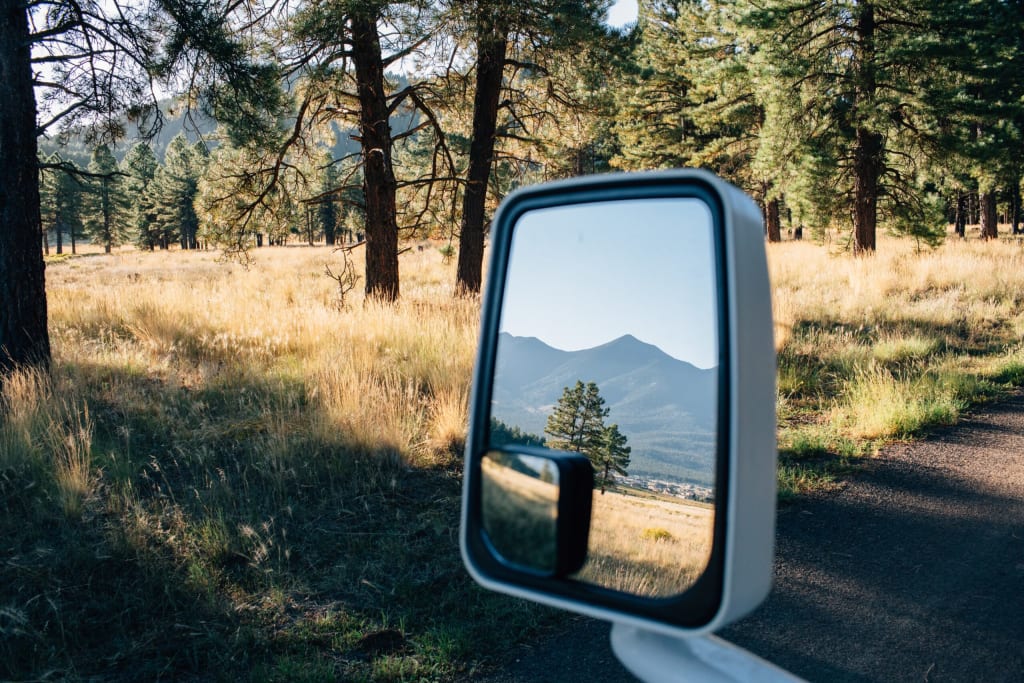 What to Expect When RV Workamping
Typical employers want RV workers to commit to anywhere from a few months to a whole season, but there is some flexibility depending on the business. For most places, the busiest times are between Memorial Day and Labor Day since summer is when school is out and families can travel. Holiday sales gigs are usually in the fall months of October to December.
The number of days and hours that you will be required to work can vary greatly with each job. Often paid positions will come with more responsibility and established work hours whereas volunteer jobs tend to be lower key. Volunteer jobs really suit us because we enjoy working only a few days per week so that we still have lots of time left over to explore an area and have fun.
The great thing about workamping opportunities is that if you don't like one job, you can go somewhere else and try a different one. It may take a few trials to discover what works best for your needs and wants, but there are plenty of jobs out there to choose from. Most workamping jobs are not going to replace your career income, but the money you save or earn can help make your dreams of spending more time on the road a reality.
In general, employers love workampers because they have a great reputation for showing up, working hard, and performing professionally. The work can be challenging but provides opportunities for new experiences in fun locations. During our 3 months at JC Penney we made many new friends and even saved up enough money for a special trip overseas. Do your research, ask lots of questions, and don't be afraid to give workamping a try to add a whole new dimension to your RV travels.