What do your 2022 travel goals look like? Are you looking to map out the perfect road trip or kick up your feet in nature? Do you want to whisk away to a different city or plan out an action-packed vacation for the kids?
With the RV culture gearing up to an all-time high, getting your travel plans squared away is now more important than ever. Don't worry– we have you covered! To inspire your next getaway, we're bringing you some of the greatest destinations to visit in 2022. This list compiles a little bit of everything to satisfy every type of itch to explore in any season.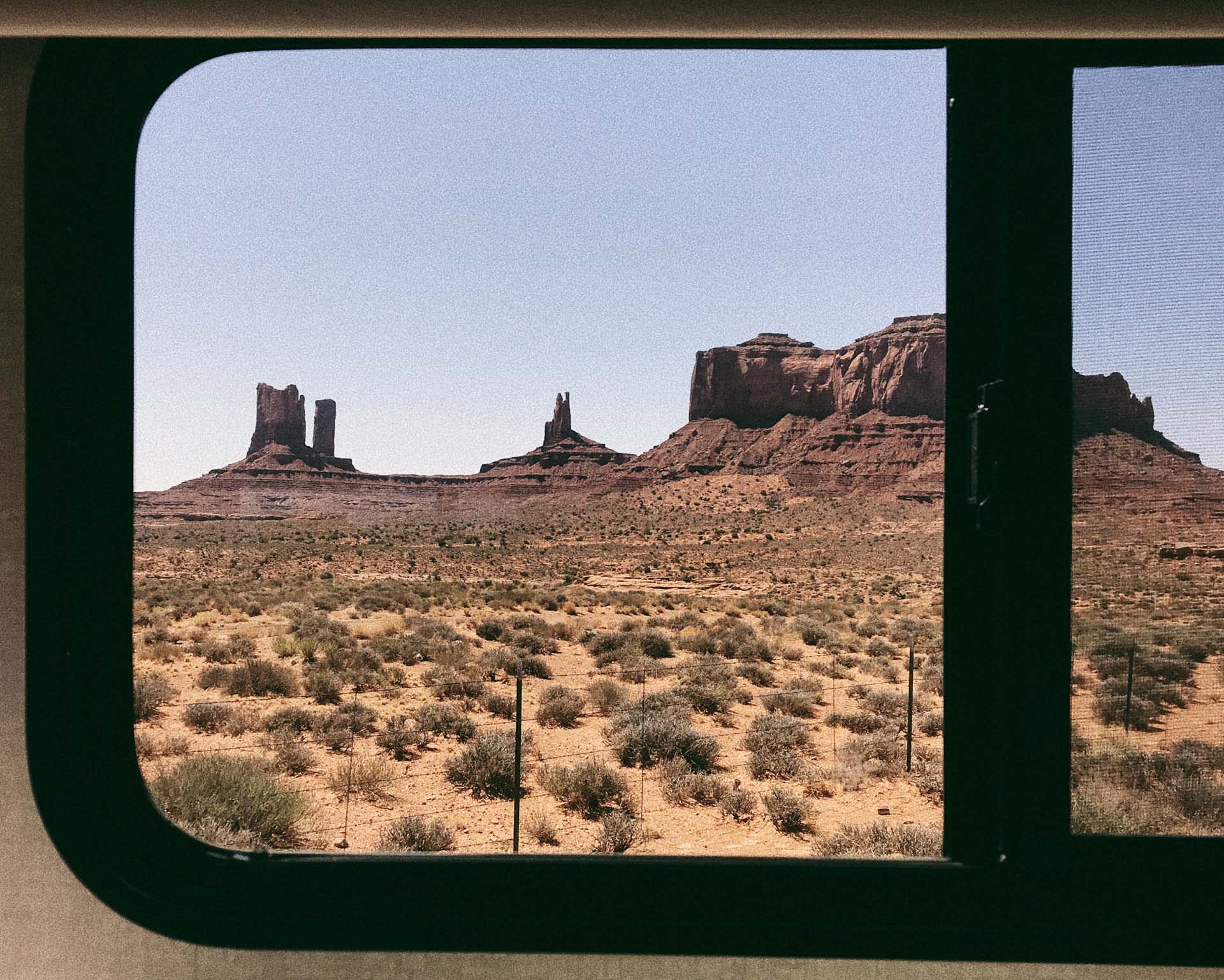 Sedona, Arizona
With great hikes, biking trails, historic cliff dwellings that date back to 1,000 AD (Palatki and Honanki), and a mouthwatering abundance of local cuisine options, Sedona is a perfect all-in-one retreat destination for year-round travel. Take a breathtaking cruise through the Red Rock Scenic Byway for a surrounding view of the renowned local red rocks. If you take this path along Highway 179, you'll pass through some of the most iconic destinations Sedona has to offer, including Bell Rock, Cathedral Rock, the Village of Oak Creek, and Back O Beyond Road. If you wish to go off-road and have an RV with the capability, key 4WD destinations include Schnebly Hill Road, Dry Creek Basin, Diamondback Basin, Soldier Pass, and Broken Arrow. 
There are also plenty of local leisure destinations and activities to enjoy from the old Spanish-style Tlaquepaque Village with over 50 boutiques and restaurants combined, to several wine trails and golf resorts scattered throughout Sedona. Whether you're looking to get active or kick back and relax, there's always something amazing to discover within a short drive from your stay. You can even end the day with an awe-inspiring stargazing getaway nearly anywhere throughout the Sedona desert. 
Must-See Hidden Gem:
Take a serene, meditative stroll through the Buddhist Amtitabah Stupa and Peace Park.
Where to Camp:

Ozark Mountains, Missouri
If you're in the works of charting out your spring or summertime travels, consider the majestic lakes of the Ozark's in Missouri. Imagine a relaxing day along 1,100 miles of shoreline with a stunning backdrop of towering mountains to keep you secluded from the bustle of civilization. There is an array of water adventure activities to enjoy including boating, water-skiing, fishing, and serene shaded trailblazing. Keep up with your 2022 fitness goals at the Trail of Four Winds or take a guided tour through the Ozark Caverns and Bridal Cave.
Treat yourself to one of the several golf courses and resorts surrounding the area or travel to the past at Ha Ha Tonka State Park where you'll find an early 20th-century castle still standing to this day. If you're looking for a family-friendly destination for the kids, try our Big Surf Waterpark just south of the Lake of Ozarks State Park. There you'll find the iconic 3-story high Zambezi Falls water halfpipe, 30-foot wide Space Bowl and a massive 375,000-gallon wave pool.
Must-See Hidden Gem:

Gently cruise through the wooden Swinging Bridges of Brumley for the ride of a lifetime.
Where to Camp: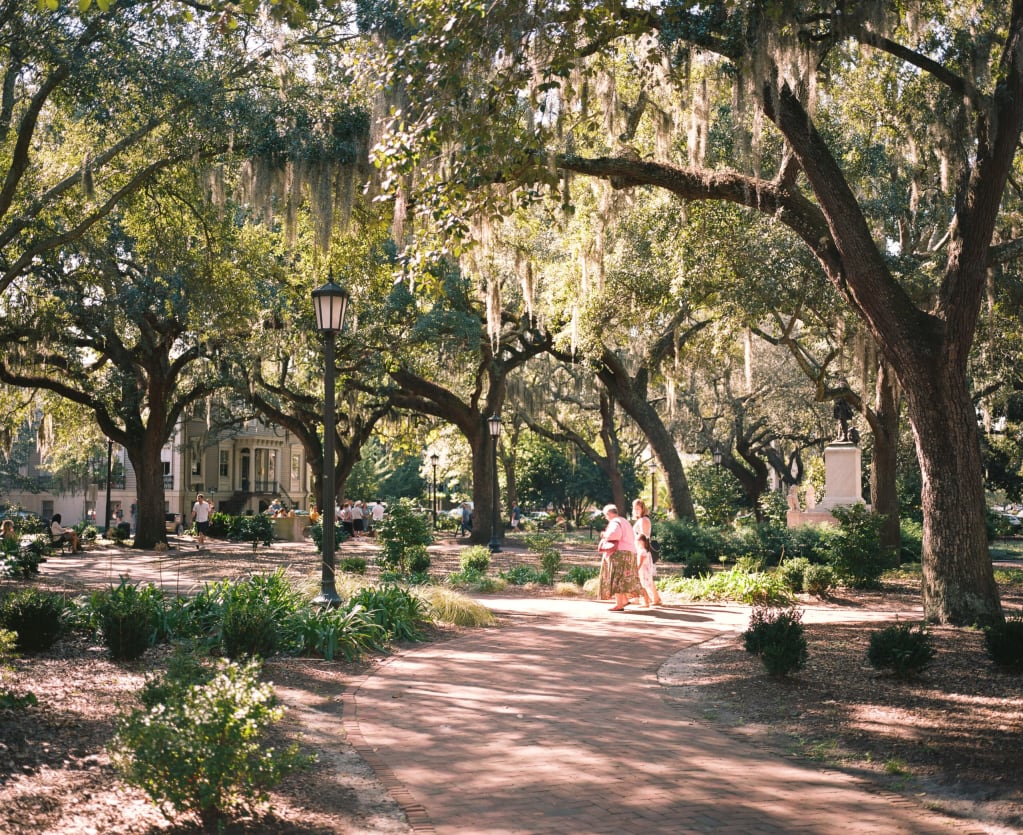 Savannah, Georgia
Experience the southern charm throughout the city, gardens, and waterscapes of Savannah. This is the perfect getaway for both couples and traveling families. The city is brimming with historic elegance that can be enjoyed through a cobblestone stroll or a trolley tour. Visit three centuries' worth of churches, landmarks, and museums by day and take a cemetery night tour for a bit of thrill. There are also plenty of iconic restaurants housed in 17th-century mansions for you to try out while you're traveling through. Take a historic hike through Fort McAllister and the Ogeechee River with surrounding mossy oaks or a scenic stroll through the ever-popular 30-acre Fragrant Garden. If you're looking for more outdoor recreation at a ranch or by the river, a clear day yields the perfect weather for island hopping, horseback riding, alligator spotting, and river boating.
As you plan your visit, make sure you create time for Tybee Island Beach, only 20-minutes away from Savannah. This beach town is lined with charming seafood restaurants, shops, cafes, and fishing spots. If you love history, would like to take your kids out for an educational adventure, or considering some relaxing and romantic destinations to explore with your beloved, Savannah is the place to visit.
Must-See Hidden Gem:
See Skidaway Island State Park for gorgeous hiking, biking, and picnicking.  
Where to Camp:
Million Dollar Highway, Colorado
Sink your teeth into a mixed bag of adventure with a scene-packed summer road trip through the Million Dollar Highway (also known as Highway 550). Travel from Ouray to Silverton with plenty to see in between from amazing mountain vistas to historic small towns still standing since as far back as 1883. You'll be cruising through the uniquely extraordinary mountain passes – Coal Bank, Morals, and Red Mountain. Keep in mind, you'll be met with some tight turns and narrow inclines, so take advantage of the pull-over spots along your path if you need a break or would like a moment to take in the view. The drive can be broken apart with scenic hikes along the Lower Cascade Falls Trail, Upper Box Canyon Falls, Molas Lake, Engineer Mountain, Columbine Lake, and San Juan National Forest.
Along the way, you'll experience historical remnants including the Idarado Mine, and the Silverton town where you can take a guided gold mine tour. If you're riding with 4×4 capability, you'll have the freedom to stop by the northeast ghost town where hauntingly captivating old wooden buildings still stand upon a shrouded valley. Be sure to pack your camera or have plenty of photo space on your phone, because every stop along the Million Dollar Highway is picture-perfect.
Must-See Hidden Gem:
Engineer Mountain is an extraneous hike though it's worth the sweat for a breathtaking viewpoint of Coal Bank Pass.
Where to Camp: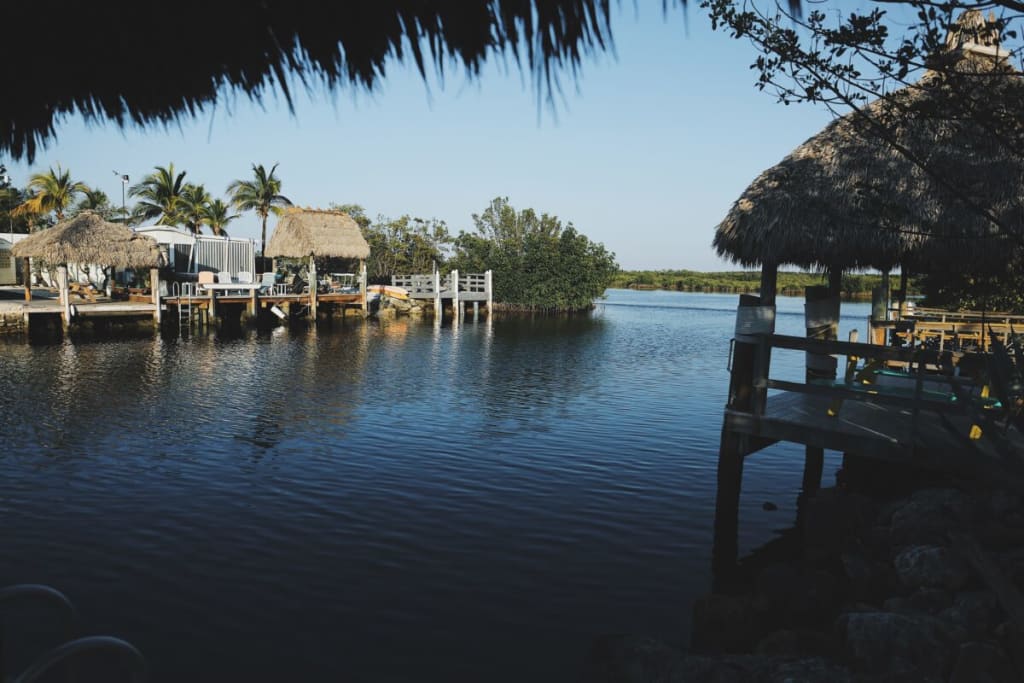 The Florida Keys
Pack up your water gear and get your family ready for a seaside getaway! If you love sunset sailing, snorkeling along coral reefs, saltwater fishing and wildlife watching, the Florida Keys will be an absolute treat. Plan ahead to avoid spring-break so you don't have to worry about the crowds, as everyone wants a slice of this crystalline paradise. You can make your way across the keys via the Seven Mile Bridge for a striking view of the pure causeway. Soak in the laid-back atmosphere as you wander through. Delectable seafood restaurants and cabanas can be found virtually anywhere you go, so be sure to explore your palate while you're visiting (don't miss out on the key lime pie and Cuban coffee!). 
Go kayaking through the mangroves of Key Largo, boondock along the unspoiled beaches of Big Pine Key, wander through the Key West Butterfly and Nature Conservatory, and take a ferry to the beautiful isolation of Garden Key. The John PenneKamp Coral Reef State Park in Key Largo is best known as an undersea playground where you can get up close and personal with some of the most stunning sea creatures on the southern coast. This destination makes for a perfect day out with the kids.
Must-See Hidden Gem:
Treat yourself to a 90-minute sightseeing dinner on the African Queen Canal Cruise in Key Largo.
Where to Camp:
Great Basin Highway, Nevada
From mountain ranges and serene lakes to ghost towns and historic sites, the U.S. Highway 93 has much more to offer than you may have considered. Start your trip off in the heart of Las Vegas and kiss the bustle goodbye with a parting Lip Smacking Foodie Tour. On your way out, you'll want to make a quick stop for a photo op at the Seven Magic Mountains with their brilliant colors best viewed at sunrise. Moapa Valley follows the iconic Valley of Fire (a hiker's dream come true) where you can rest your driving pedal leg at the archaeological Lost City Museum. The Historic Caliente Railroad Station provides another great pit stop where you can grab a bite or mountain bike. Check out Spring Valley State Park for a look at volcanic tuff formations and Echo Canyon State Park for boating, fishing, and swimming.
The greenery at Kershaw-Ryan State Park brings an energizing change of scenery where you can enjoy a hike to a vast gorge. Cathedral Gorge State Park offers several cave trails and overlooks of seemingly glowing canyons. Pioche is a perfect destination for ghost town fanatics while Cave Lake State Park makes for the perfect serene nature walk. The Great Basin National Park serves as a fitting final destination with mesmerizing caves, mountain peaks, pine forests, and alpine lakes as your backdrop for a peaceful evening of stargazing.
Must-See Hidden Gem:
The Pahranagat National Wildlife Refuge is the perfect picnic spot for bird watchers. 
Where to Camp: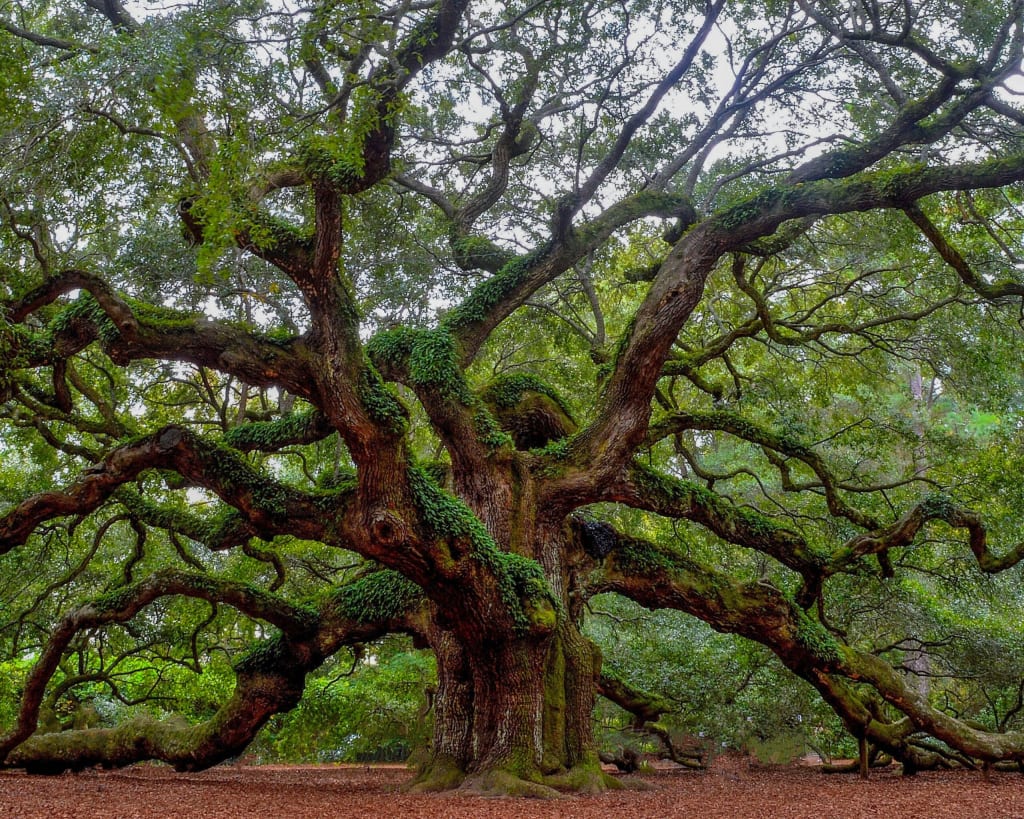 Charleston, South Carolina
Want to plan out a more laid-back vacation? Moss-covered oak trees, pristine gardens, coastal expeditions, and romantic city life – what more could you want from Charleston? Shop locally at the Charleston City Market and take the kids through a pirate tour before grabbing a meal within walking distance to the renowned Pineapple Fountain. History buffs can enjoy tours through Fort Moultrie, Fort Sumter, and the USS Yorktown aircraft carrier. You'll fall in love with the Magnolia Plantation and Gardens memorialized with a moving Slavery to Freedom Tour. Stop by Boon Hall and Middleton Place for more surrounding greenery. 
Once you've had your fill of the colorful cityscape, take a ferry to the uninhabited Bulls Island or take a rest in Sullivan's Island Beach, Folly Beach, Isle of Palms County Park. If you're looking for water activities, you can go swimming, sailing or windsurfing. Shem's Creek provides a breathtaking sunset view along a boardwalk where you can have your pick from an array of appetizing restaurants. We recommend trying the oysters! Angel Oak is a massive live oak tree estimated to be between 400-500 years old, towering at 66 feet tall with branches sprawling to yield over 17,000 square feet of shade. Drive your RV or unload your bike for a ride across Ravenel Bridge for a sweeping view of Charleston.
Must-See Hidden Gem:
Stroll along Rainbow Row to discover a row of brightly colored Georgian-style houses renovated in the 1930s.
Where to Camp: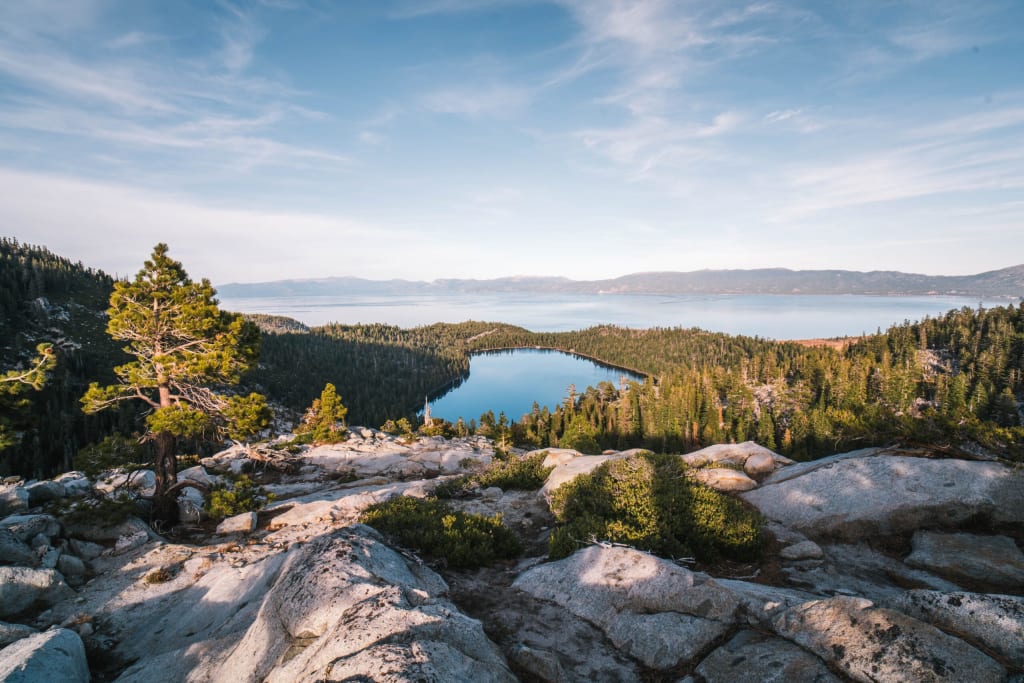 Lake Tahoe, California
You can visit this recreational oasis any time of the year and have plenty to explore throughout your stay. From azure waters and hugging mountains to pine forests and beautiful waterfalls, you'll feel as if you've stepped into a painting and will likely never wish to leave. Emerald Bay State Park is a great place to start with trails leading to a granite cliff lookout point and a 38-room Scandinavian mansion backed with a waterfall. Further waterfalls can be found in Bayview Trail and Eagle Lake. Take a boat ride to Fannette Island leading you to Vikingsholm which looks stunning in any season. Squaw Valley is a year-round outdoor rec playground, bringing hiking, biking, fishing, and golfing in the warmer months and thrilling ski slopes in the winter. 
Along with its hidden coves and inviting beaches, Sand Harbor serves as the perfect place for swimming and scuba diving. If you're looking for a bit more thrill, book a ride on a hot air balloon for a breathtaking aerial view of Lake Tahoe. Ed Z'ber Sugar Pine State Park brims with aspen, fir, juniper, and pine woodland where you can hike to your heart's content with non-stop breezy shade. If you dream of experiencing bright surrounding aspen, look no further than Hope Valley. There is so much to explore in Lake Tahoe that we wouldn't blame you for circling back through the changing seasons.
Must-See Hidden Gem:
Emerald Bay Underwater State Park brings scuba diving to Lake Tahoe featuring an up-close encounter with a sunken craft. 
Where to Camp:
If you're getting ready to take your work on the road, make sure you're set up for success on how to Create Your RV Office With These Simple Steps. We've covered some key points to consider as you make your transition to the RV-style remote work life.