Welcome back to our RVing with Kids Series. As you embark on a fun road trip with your kids, are you worried about keeping them engaged and happy? Maybe you're wondering how you will find kid-friendly activities on the road.
We have been traveling with our three young children for 2.5 years and I can honestly say that they have yet to be bored. We mix adult visits with kid-friendly activities to ensure everyone has a fun time on the road. Let's look at how the whole family can enjoy itself while traveling!
Guest Post and photos by Laura Georgieff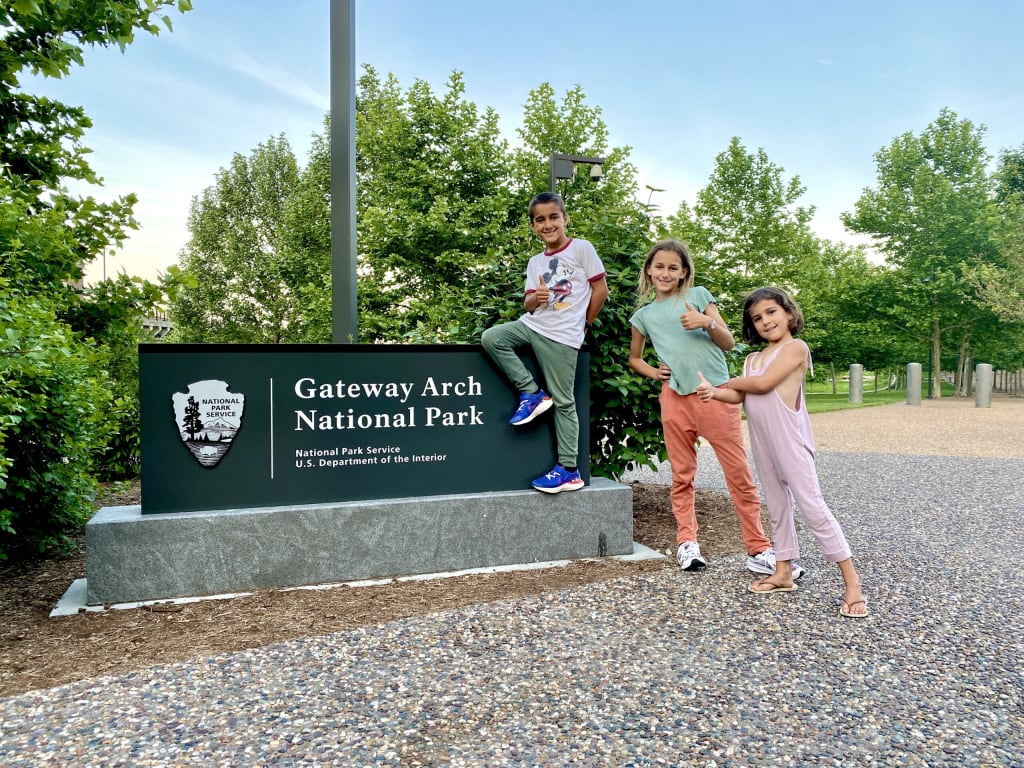 Find A Good Balance Of Activities
The key to successful travel with kids is finding a good balance of adult-focused and kid-oriented activities. As long as you are able to include a few kid activities in your schedule each week, you will be surprised by the interest children show to seemingly adult-focused outings. 
Children are generally happy to tag along and enjoy being considered young adults and given a part in family events, no matter the topic. When you start hearing complaints, or noticing lack of focus, it is a good time to inject children content into your itinerary.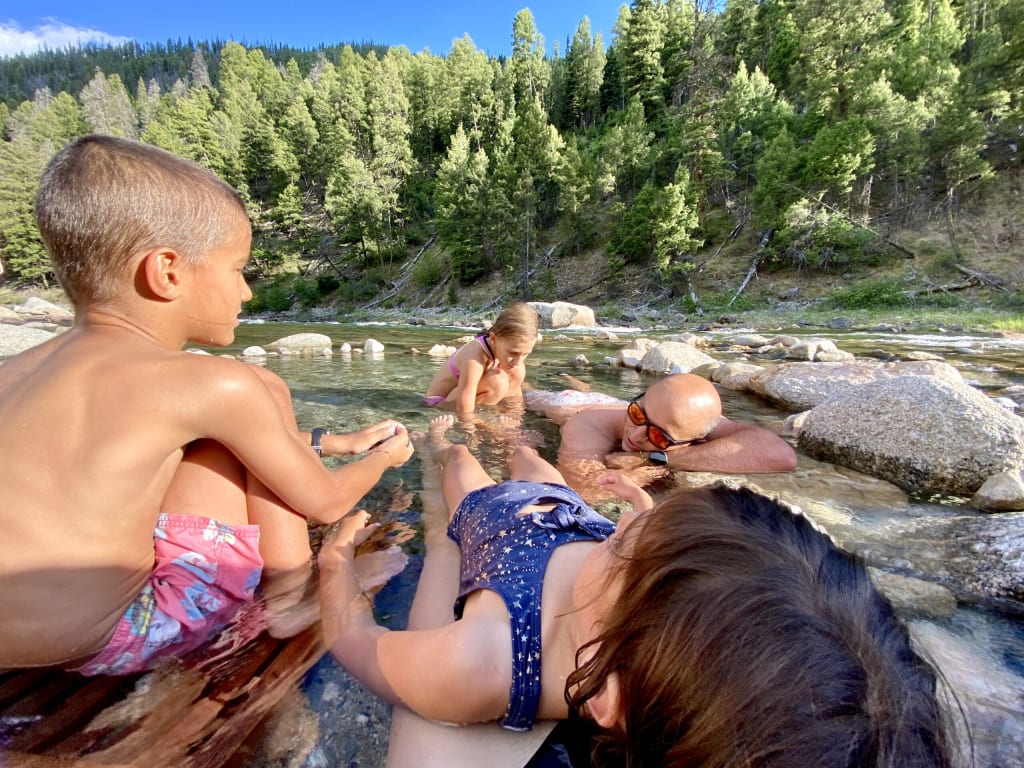 Stay Flexible
We have noticed that giving the kids a "kid day" once or twice a week, is all that the children require to feel engaged. However, be ready for days to not go as expected… this is where flexibility comes into play.
Being flexible is my #1 family-travel tip! Forget packing toys, snacks, and all of the good advice you think will turn your trip into success. Leave with the mindset of: "things won't go as expected, the plan needs to be loose and we will be flexible with our days." That is three quarters of your success right there!
Kids are human beings – just like you and I, they have moods, days of tiredness, moments of laziness, and opinions of their own (whether we like to admit it or not). We are NOT the most flexible family out there. We usually set ourselves up for a challenge or experience each day, and it is what it is. On most days, we all push through,./9i k kl,l;./' but sometimes, plans need to change. We are definitely still working on being more flexible.
If you are able to travel at a slower pace and the kids wake up slow and seem low in energy, take them to the playground instead of the scheduled hike. Shift things around and inject relaxing kid time as needed.
If you are the planner type of traveler, this mindset may require some adjustment. I recommend not over-planning your trip. Go with the flow instead. Get to your destination with a rough idea of what you want to do and see, then adapt based on everyone's emotions and energy levels.
Museums
Our family's favorite way to keep the kids engaged is to visit museums along the road. Museums seem like fun for the kids, and they are an amazing learning opportunity and easy way to world school! 
Some children love art museums – give it a try, you'd be surprised! While we visit plenty of art museums, science museums are the clear winner. The kids learn so much while playing and it automatically turns the day into a Kid Day!
I recommend taking out a membership at your local ASTC member museums to gain free access to hundreds of ASTC science museums around the country. This may very well be your best investment on the road.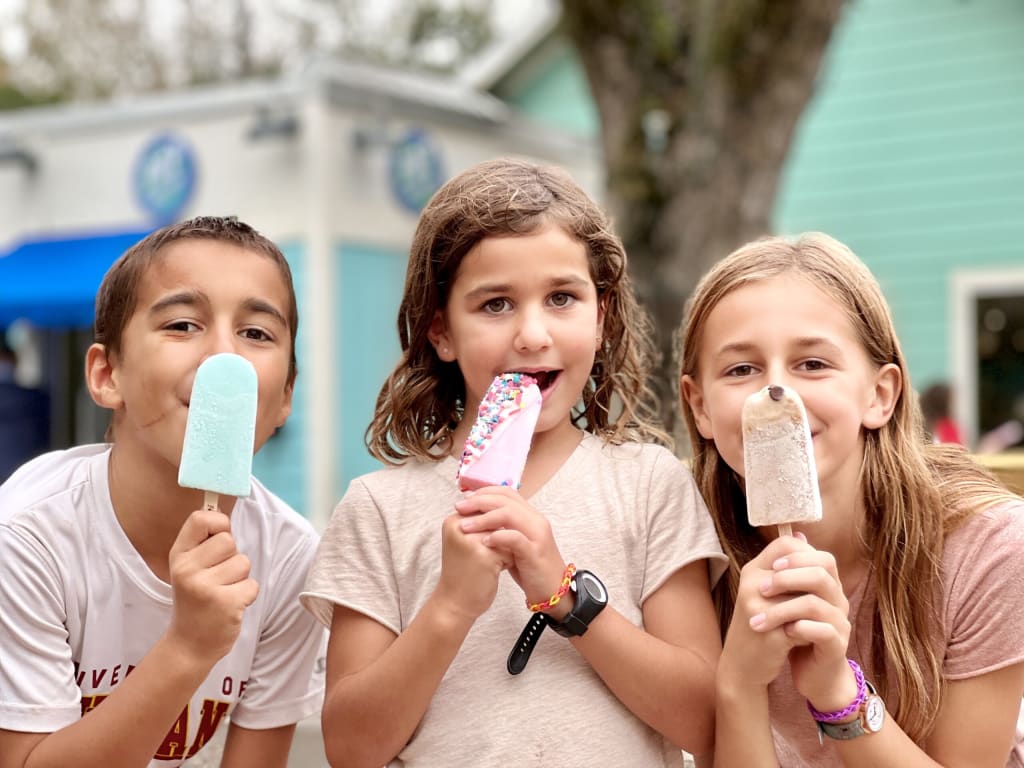 Where To Find Children-Friendly Experiences
If you are specifically looking for children-friendly experiences, there are several ways to go about your research.
Google searches such as "Fun things to do in XXX with kids" will often lead you to family travel bloggers or local family bloggers with great recommendations.
You can also use Google Maps and search "Things to see near me" and "Things to do near me." There, you will find a list of things to see and do, but it will be up to you to figure out whether it is kid-friendly or not.
There is an app on subscription, with a free trial, that we really like using – GoWhee. I foresee more and more locations being added as time goes on, specifically listing family-friendly and -vetted locations, such as playgrounds, restaurants, breweries and wineries, museums, zoos and aquariums, hikes, hotels, etc. Paid members add their favorite locations and you know that any place in the app is friendly to children and makes for a friendly adventure.
Turn Adult Visits Into Kid-Friendly Fun
When visiting a national park, an art museum, a city, going on a hike… or any other experience geared more towards adults, make sure to turn it into a fun and engaging adventure for the kids. 
In parks of the National Parks System, take advantage of the junior ranger experiences. They keep the children engaged during their visit and on hikes, and kids love the reward at the end of the day. Head back into the visitor center for a swear in as a junior ranger of that park. The kids build a fun relationship with the rangers and get a pin for their collection. 
In museums and on hikes, make up scavenger hunts, play easy games such as "I can spy", answer riddles, and sing songs. We often ask our kids to tell us a story and off they go adding on to each other and building a world of fantasy. Little do they know that, by the time the story comes to an end, they've hiked over a mile. Pro tip: hikes are also a great time to work on those dreaded multiplication tables! 
In cities, promise an ice cream, a cinnamon bun, or a pizza. Whatever gets the kids going is a nice reward to keep them motivated and going!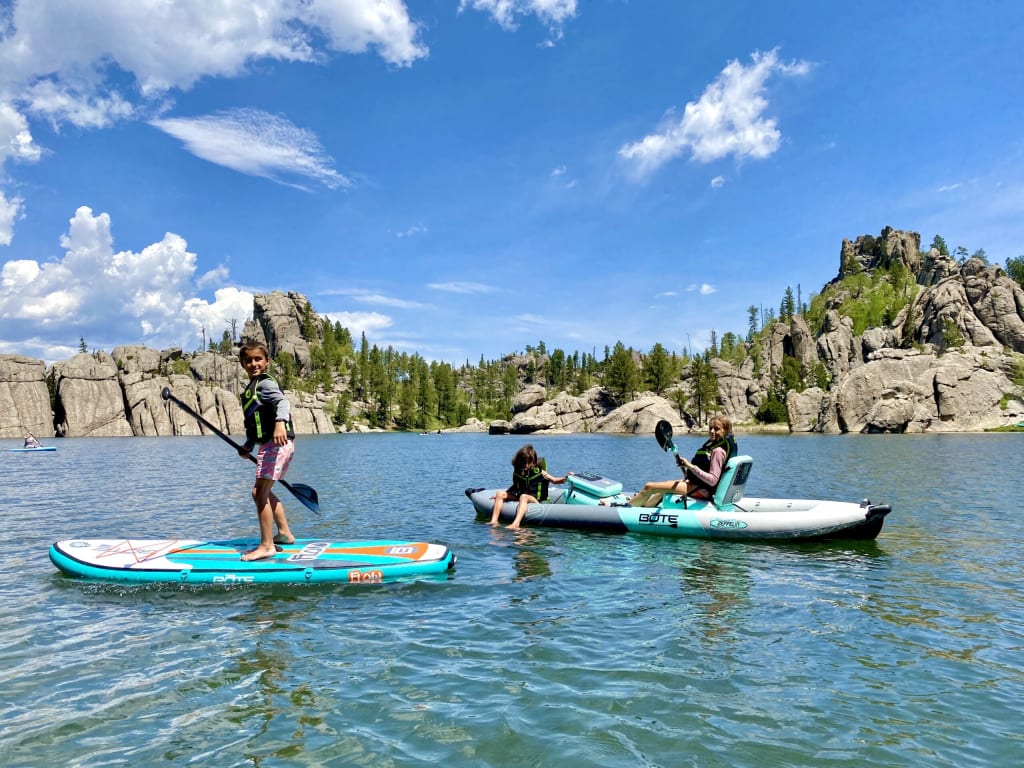 Planning Kid-Friendly Activities On The Road
Traveling with kids doesn't have to be difficult, but it does require some compromise. Adding kid-friendly activities on the road does not have to be complex – it could just be a playground visit during a long city walk, or a quick stop at a restaurant with a kid playroom. Get creative and involve the kids. On bad days, ask them what they would rather be doing. They might simply want a day off at the campground to ride their bikes, or some time to paint and color. They might suggest a local museum or an ice cream. 
If you leave with a flexible mindset and know that some days will be smoother than others, you are on your way to beautiful family adventures. I hope you find those resources helpful in finding ideas to involve the kids in your trip planning! Happy days on the road!