Our moms bring out the best in us. Holding our hands as we took our first steps, inspiring us to discover new cultures, destinations, and experiences, making our favorite meals when we're under the weather, and passing along family favorite traditions to cherish for a lifetime. RV moms go the extra mile to make life feel like a real adventure by whisking us away to outdoor spaces we could only otherwise dream of.
Mother's Day is our time to give thanks to the women that brought us the zeal to discover. To help show a lot of love to your RV mom, read on for a list of gift ideas for any budget. Whether your mom is particular to practicality, laid-back leisure, creativity, or an outlet for adventure, there's easily something to elevate her ways of RV travel.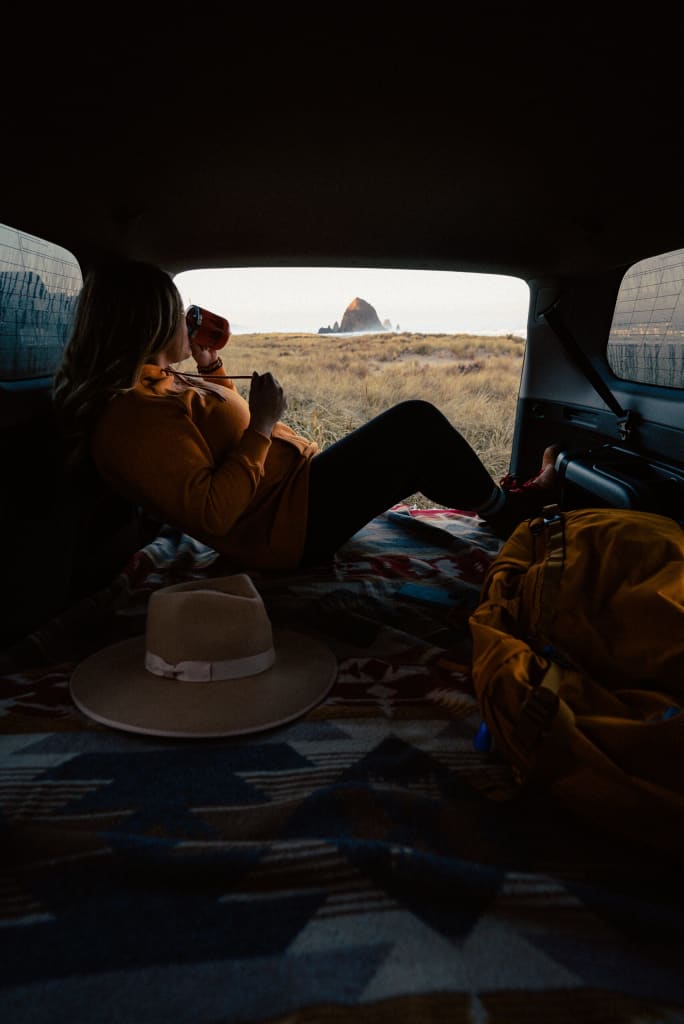 Price: $20.00
Is your mom partial to coffee or tea? Whatever her choice of campground beverage may be, this high-grade tumbler will keep her drink at the perfect temperature for hours. Made with double-wall vacuum insulation and No Sweat™ design to protect from burn or extreme chill, Yeti's Rambler Lowball Tumbler is perfect for any time of year. What's best is that it's also made to be dishwasher safe, so cleaning is an absolute breeze. If there's any way we can simplify mom's clean-up time, you know it's undoubtedly well worth it.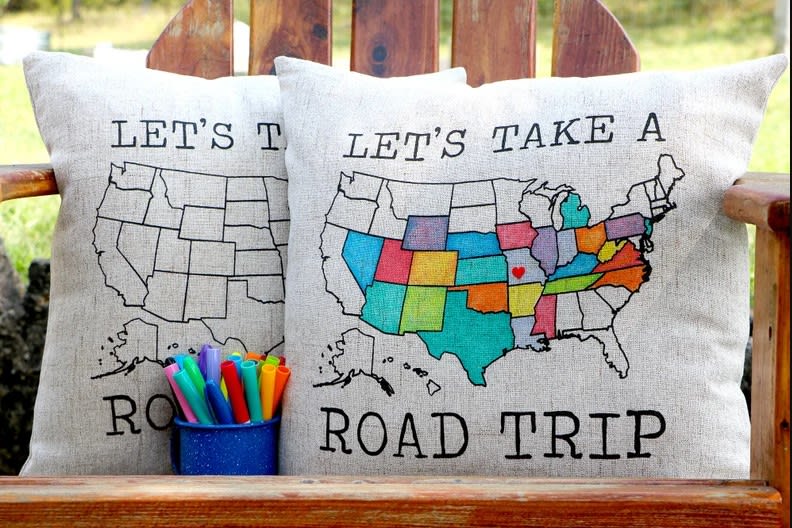 Price: $23.36
Fluffy, memorable, and incredibly unique, these throw pillows are a delight to any motorhome. Mark the places you've been in your RV and snuggle up to the reminiscence of the greatest moments you've shared with mom on the road. This gift makes for a great conversation piece when you're having guests over at the RV. Additionally, it's a fun way to make your home-on-wheels feel personalized to your unique travel tales.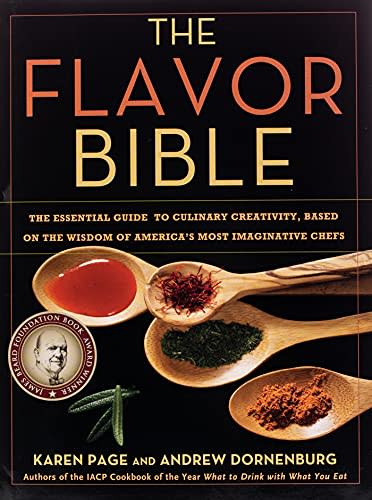 Price: $22.49
If your mum is a loud and proud foodie, this flavor guide is sure to keep her inspired. My sis-in-law (also a mama) is the family chef and every holiday meal she hosts is an absolute dream. Her love language is food. While I can never compare myself to her level of skill, she swears by this book as a science book for every flavor you can think of. This is the perfect gift for moms that get a thrill from getting adventurous in the galley or campfire. It also makes for the perfect opportunity to bond over making a fresh dish on your next RV excursion.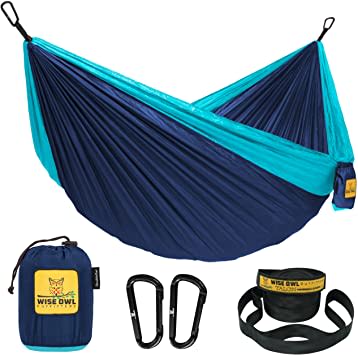 Price: $39.95
Gift your mom the freedom to relax virtually anywhere. Whether her mode of relaxation pertains to curling up to a good book or soaking in the sun, she can enjoy the best sights of nature wherever she wishes to wander. This portable hammock is incredibly compact and portable while providing the comfortable support your momma deserves. It's easy to set up and takedown, making it the perfect fit for the intrepid RV mom.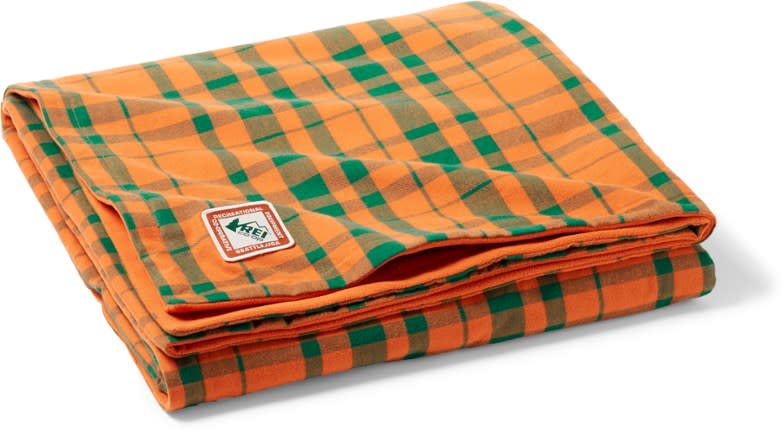 Price: $44.93
Who doesn't love a snuggly night next to the campfire? Or perhaps a night of bundling up in the RV after a long day outside? This trusty flannel and fleece blanket brings the best of both worlds plush and warm, eliminating the need to reach for a jacket on chilly evenings next to the campfire or while saving on furnace use overnight. Let's be real – nothing says 'I love you' quite like keeping mom warm and cozy.
Price: $45.00
Mom deserves the best when it comes to kicking back and getting cozy. Whether enjoying an evening lounging in the RV or relaxing at the campground, these hand-stitched slippers will keep her feeling as if she's walking on clouds. These slippers combine warm ragg wool and soft berber fleece to create the optimal temperature for lazy RV days. They're also great for quickly stepping outside without having to worry about fully lacing up for a quick campground errand. Trust me – this is not your typical set of slippers.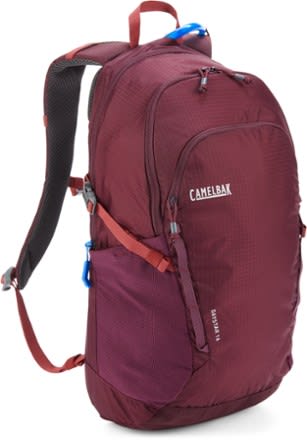 Price: $59.73
When it comes to RV travel, mom is hustling from the beginning of the day to the sleepy evening to make the most out of our travels. She's likely partial to practicality and mobility, whether wandering in a new town or hiking along new trails. Keeping her hydrated through the day is the least we can do. After all – she's done more than her part to keep dehydration away too. Let her know you care for her well-being and her desire to keep all of her adventure gear organized with a pack that will keep her most important items organized. It's also breathable! So, she'll be covered through her high climate ventures too.
Price: $99.00/yr
This membership subscription is a gift that keeps on giving. Gift mom with year-round access to 2,981 farms, campgrounds, and wineries for a uniquely elevated RV vacation stay whenever her heart desires. Harvests Hosts brings one-of-a-kind camping experiences to RVers across the country with its network of host destinations from countryside vineyards to intimately rustic farmhouses and everything you can imagine in between. Every membership comes with a three-month, 100% money-back guarantee. Mom is just a click away from a very well-deserved adventure at incredible, exclusive campground destinations. Check out our full feature guide on Harvest Hosts to learn more!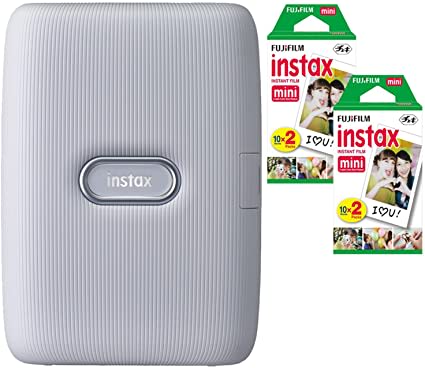 Price: $179.95
Some moms are all about capturing the best moments of adventure for sentimental value. While we're free to photograph our travels with our smartphones, sometimes it's nice to have that tangible memory. Mini film cameras have been popular for that very reason, nifty little printer brings photo sharing to a whole new level. Connect your smartphone via Bluetooth and review the best photos of the day to print, share and decorate your family RV space with. These printable polaroids also serve as great bookmarks, greeting card inserts, and even hanging ornaments for the Christmas tree! 
How did your mom inspire your spirit to adventure? Let us know in the comments below!
Unforgettable music, delectable food, and culture that will leave you swooning for the roots of America – what's not to love about International Jazz Day? Whether you're not true to the musical culture, we're highlighting the very best travel spots with our guide to Top Destinations that are Brimming with Blues and Jazz.