With summer just around the corner, you are probably ready to rev up your RV to hit the road and enjoy some live music in fun locations. No matter what genre of music you love or from what era, you will find plenty of music festivals that already have a spot ready for you to park your RV and enjoy your favorite tunes from your favorite musicians and bands. Let's look at the 10 best music festivals for RVers to attend this summer throughout North America.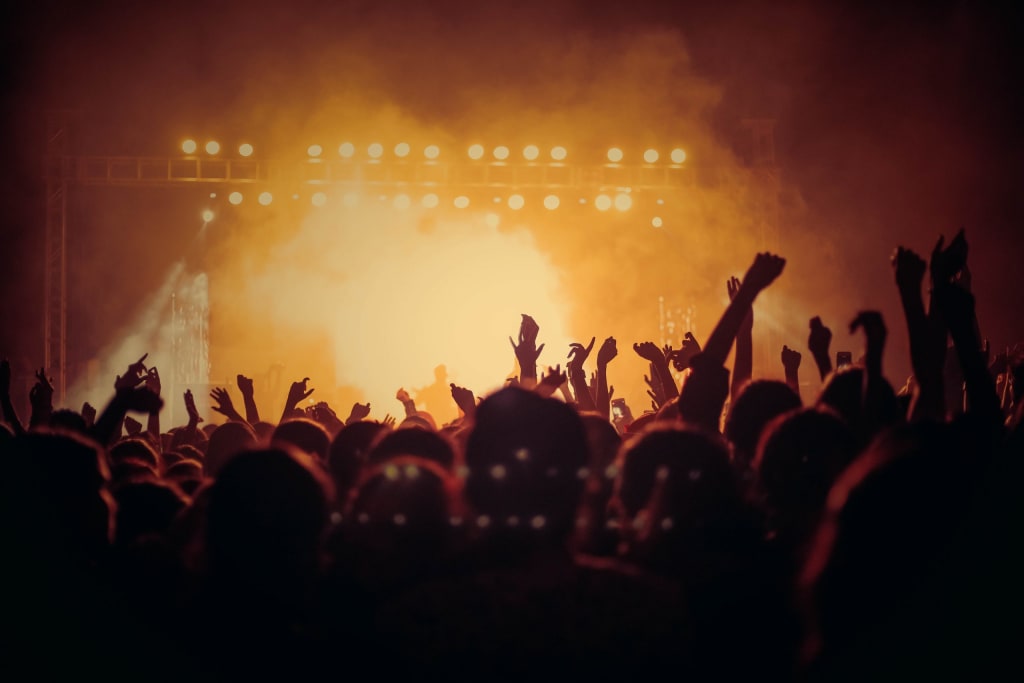 Bonnaroo Music & Arts Festival 
Manchester, Tennessee – June 16-19, 2022
Event ticket prices for this perennial favorite event in beautiful Tennessee start at $350. You're sure to get your money's worth at this 20-year-old multiple-day event that has become a "next big thing" predictor. You can also enjoy dancing and delicious food before retreating to your cozy RV each night to rest up for the next day.
Your RV is welcome as long as you pay the appropriate RV fee, which starts at $300 and follows the campsite rules.
Watershed
George, Washington – July 29-31, 2022
Another popular country music festival takes place in Central Washington State in George. What's not to love about the idea of driving to the Pacific Northwest for a multiple-day country music experience? Enjoy seeing artists such as:
Miranda Lambert
Kane Brown
Morgan Wallen
Chase Rice
Jake Owen
Runaway June
Lauren Alaina
Touted as a country music event, you know there's a spot for your vehicle. Festival passes start at $225 for General Admission and go over $1,000 for Box Seats. While many standard campsites are sold out, there's room for your big rig in a 20-foot x 50-foot space, with prices from $499-624.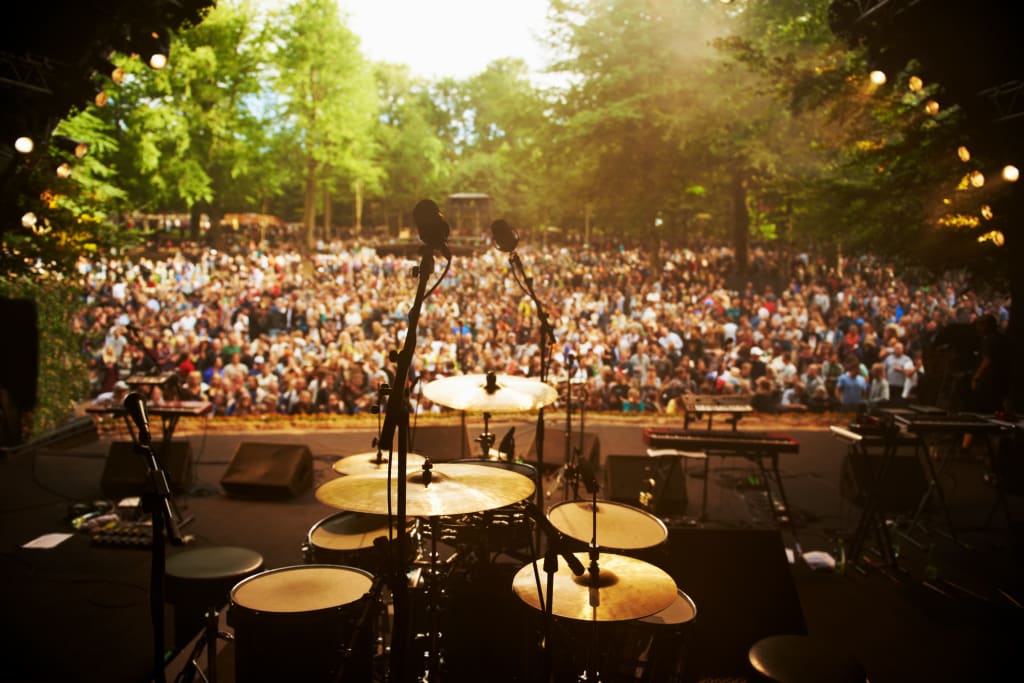 Peach Music Festival
Montage Mountain – Scranton, Pennsylvania – June 30 – July 3, 2022
Classic rock fans with RVs, get ready because the Peach Music Festival was made for you! Look forward to enjoying classic bands like The Black Crowes, Billy Strings, Trey Anastasio Band and many others at this ski resort location. If you want to camp, you need to purchase your event and camping tickets as part of a bundle. Choose from festival packages starting at $209-299. However, when you plan to park an RV or other vehicle on your camping site, you must also buy an onsite RV pass at $749. Another option you might choose to take advantage of a less expensive rate of $349 is to buy an off-site pass for a spot located about five miles from the event.
Old Settler's Music Festival
Tilmon, Texas – April 21-24, 2022
If you go to find Tilmon, Texas on the map, it proudly points out that the city is the home of the Old Settler's Music Festival, so you know it's a good one. You don't have much time, so buy your tickets and give your RV a tune-up before hitting the road in April. This 35-year-old event features a fantastic mix of bluegrass and Americana artists that tend to take guests to another, simpler time. Enjoy seeing artists like:
Del McCourey, artist in residence
Leftover Salmon
Galactic
Old Settler's is a long-time, reliable favorite for RV camping. Check here for more information on General Admission pricing, which includes RV passes.
Carolina Country Music Fest
Ocean Lakes Family Campground, Myrtle Beach, South Carolina – June 9-12, 2022
At this massive three-day outdoor music event, you can enjoy some top country acts right across from the beach. The largest country music event on the East Coast, Carolina Country Music Fest welcomes an exciting lineup, including:
Keith Urban
Luke Bryan
The Marshall Tucker Band
Tenille Townes
Various parking and camping passes are available here, so keep checking to learn more about the specifics for RVs and campers.
We Fest
Detroit Lakes, Minnesota – August 4-6, 2022
Is there much better weather in the U.S. in August than in the upper Midwest? Visit Detroit Lakes, Minnesota to enjoy amazing country acts amid cool breezes. Emceed by Cowboy Troy, additional artists for this fun event include:
Miranda Lambert
Jason Aldean
Luke Bryan
Tanya Tucker
Clay Walker
General admission tickets start at $139 and go up to the $680 range. Depending on proximity and special accommodations like electrical hookups, you can also find a nearby campground with rates from $95 to $295.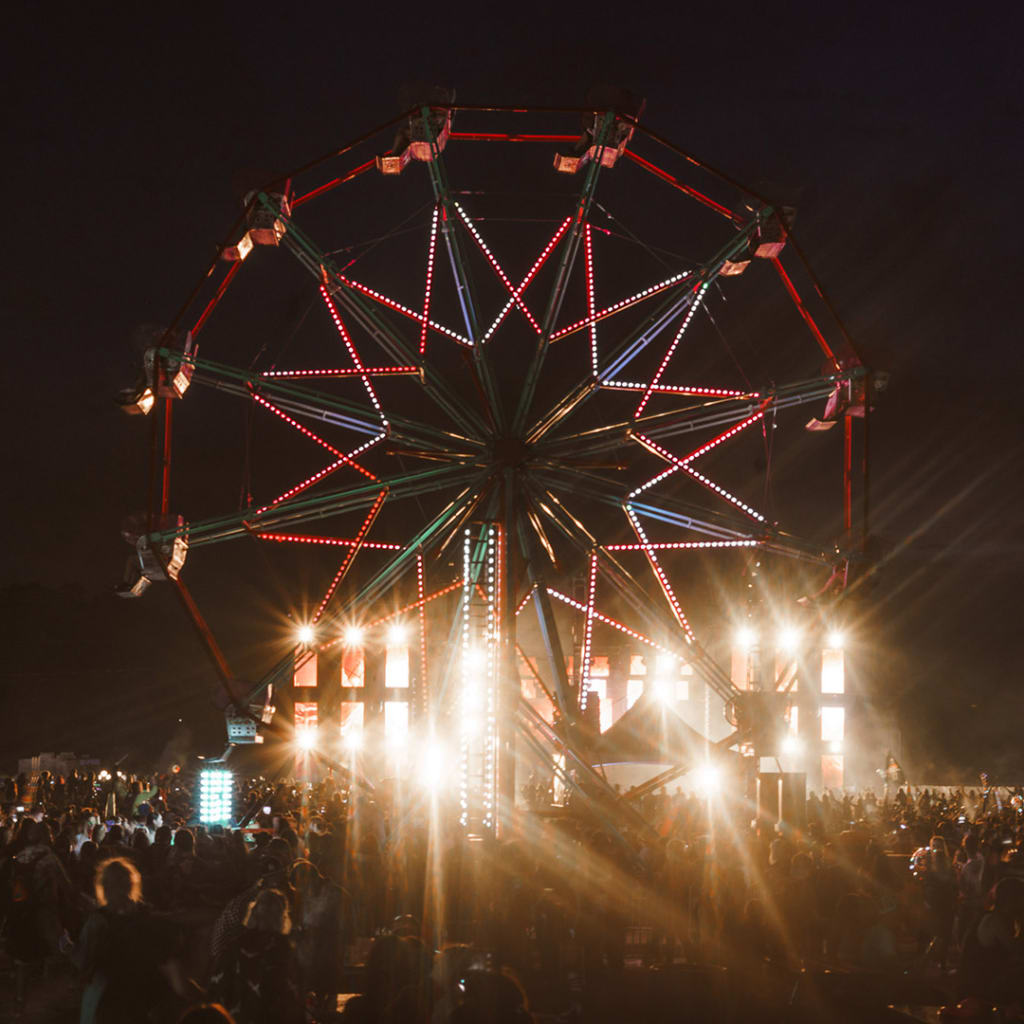 Ever After Fest
Burl's Creek Event Grounds – Oro-Medonte, Ontario, Canada – August 12-14, 2022
If you live in Canada or want to pull out your passport and head north, the Ever After Fest is a fun August event full of music. The specific location hasn't yet been determined, but it is tentatively scheduled at Burl's Creek Event Grounds.
Since it's a multiple-day event, the organizers offer something for the whole family, featuring:
Midway rides
Games, bowling, arcades
Restaurants
Indoor playground for children
Water park
RV camping spots with power start at $235 CAD or $189 USD. Campers must comply with the Ever After Festival Rules of Conduct to ensure only authorized paying campers use the site and everyone is comfortable, safe and has a great time.
Rocklahoma
Pryor, Oklahoma – September 2-4, 2022
Join your favorite artists to celebrate the 15th Rocklahoma Music Festival. Enjoy sing-alongs with some musical favorites, previously featuring artists like Distrubed, Korn and Seethe. The lineup hasn't been released yet, but you can count on the classics. Additionally, the event organizers haven't released pricing specifics yet, but RVs are welcome to enjoy 20-foot x 40-foot spaces, so check here for more details.

Photography: Bottle Rock / Ellie Lauren
BottleRock
Napa Valley, California – May 27-29, 2022
Adding music and wine together in Napa Valley sounds like a glass of heaven. The lineup for this event is packed with a diverse mix of genres and stellar artists, including:
Metallica
Spoon
The Black Crowes
Greensky Bluegrass
De'Wayne
Napa Valley Youth Symphony
Pink
Luke Combs
Pitbull
Bleachers
Michael Franti & Spearhead
Silverspun Pickups
And many more!
Spots for the event are limited and selling out fast, but check back for more information on availability here. If you can't make it this year, it's one to start planning early for next year. While BottleRock doesn't offer specific RV camping accommodations, there are plenty of nearby campgrounds to enjoy the experience from your cozy vehicle. Explore what CampCarneros has to offer, including two-night minimum stays.
Firefly Festival
The Woodlands, Dover, Delaware – September 22, 2022 – September 25, 2022
This high-dollar, late summer/early fall event is relatively new, but it has already attracted many fans, especially those living on the East Coast. But as an RV lover, you might not mind trekking a few miles extra for this magical event that features artists like Green Day, Dua Lipa, Cold War Kids and My Chemical Romance. Additional activities to enjoy include roller skating and hammock hangouts.
The prices for this event are higher than most, but it offers a unique experience, so take a deep breath before looking at the price. General admission prices start at $299 and go to well over $2,500, depending on the experience you want. RV camping prices start at $1,099 per campsite for up to eight people in your party.
Get Ready to Enjoy Music All Summer Long from the Comfort of Your RV
Whether you plan to attend one or more of the listed music festivals, it's always easier to do from your cozy RV from early spring and well into the fall.